2022 Holidays & Special Occasions
Page down to view all events. Events are listed last to first of the year.
2022 Graduation Celebrations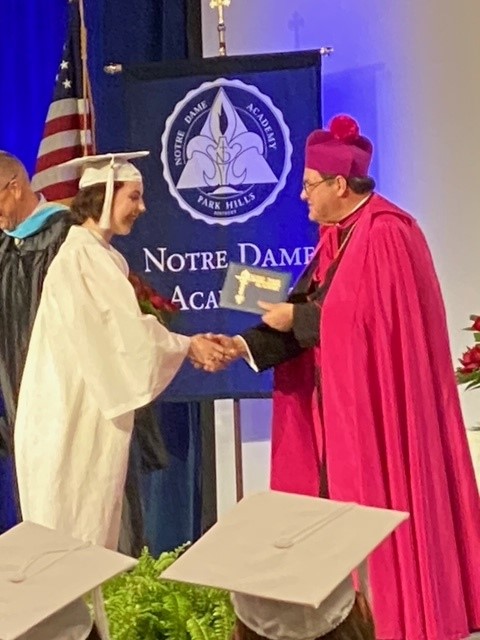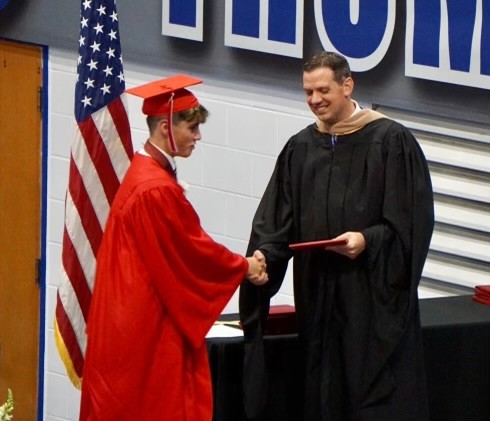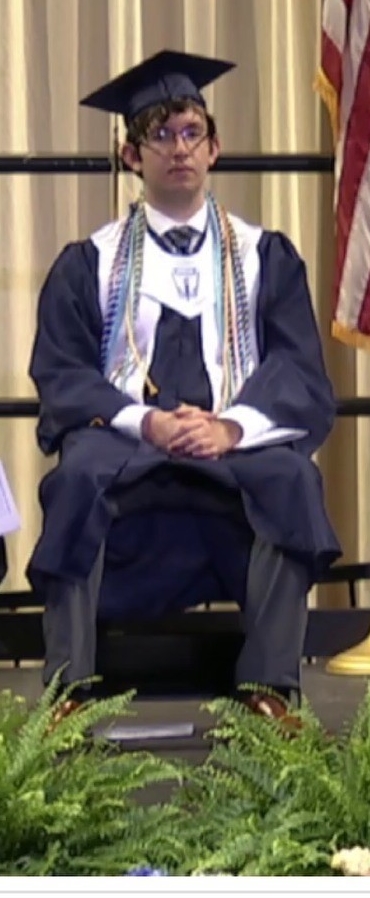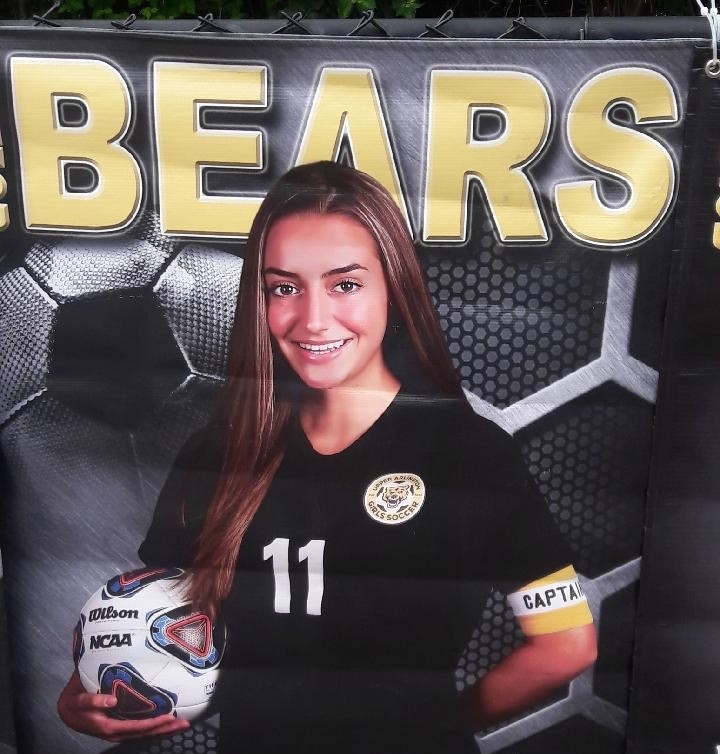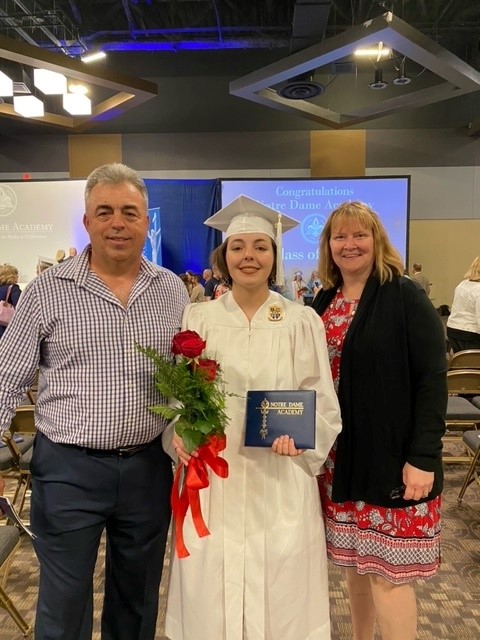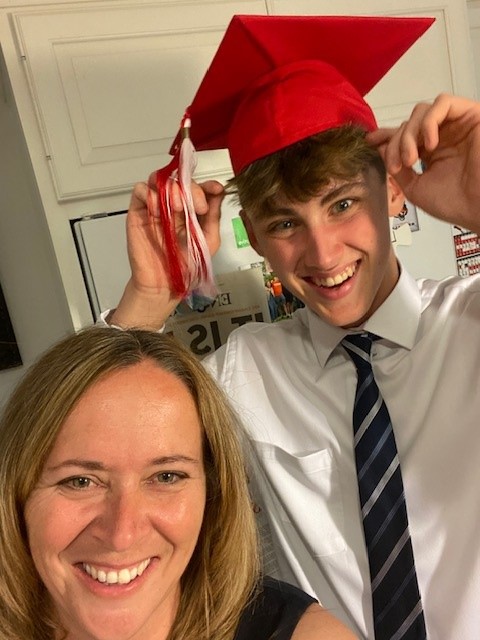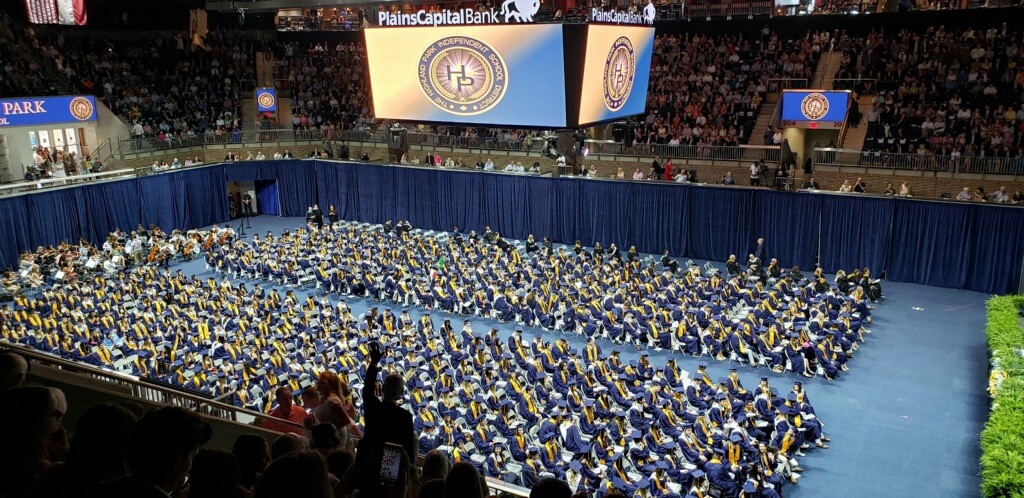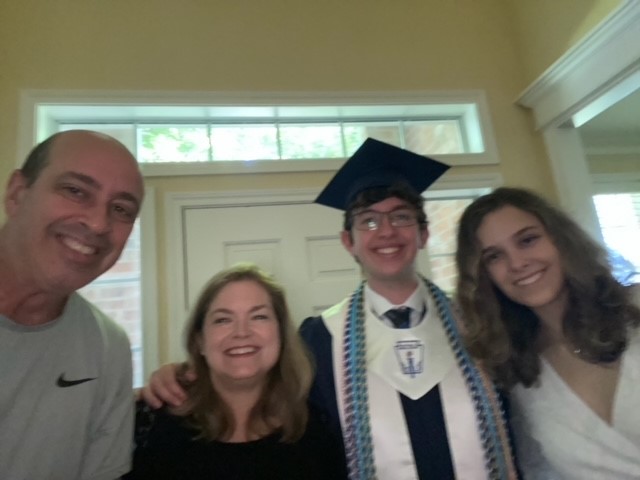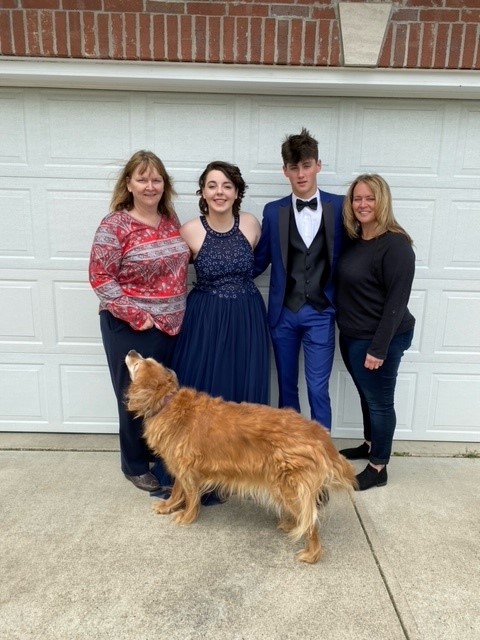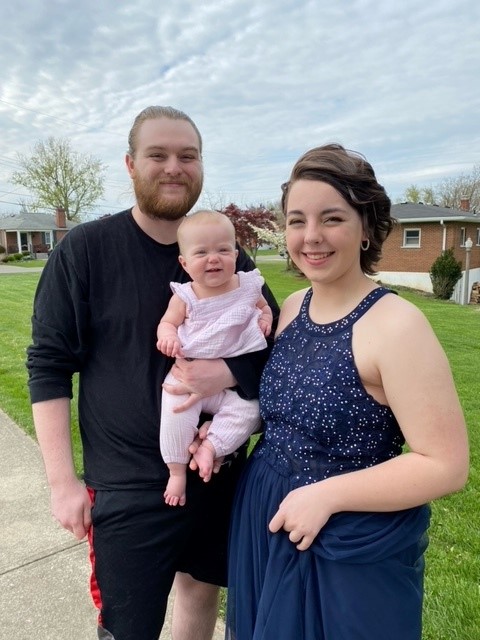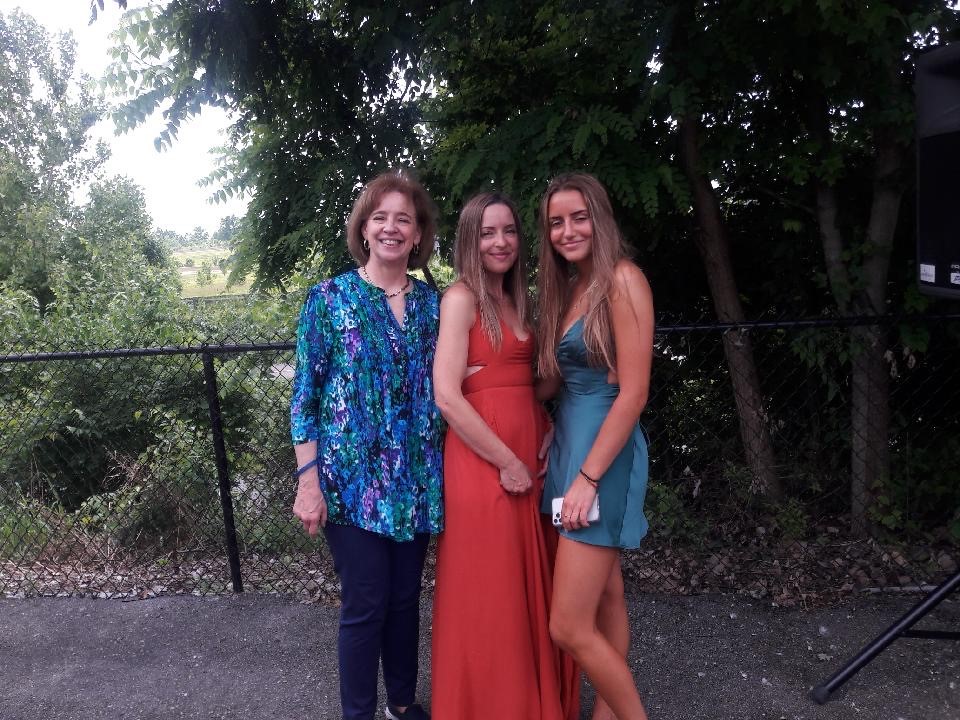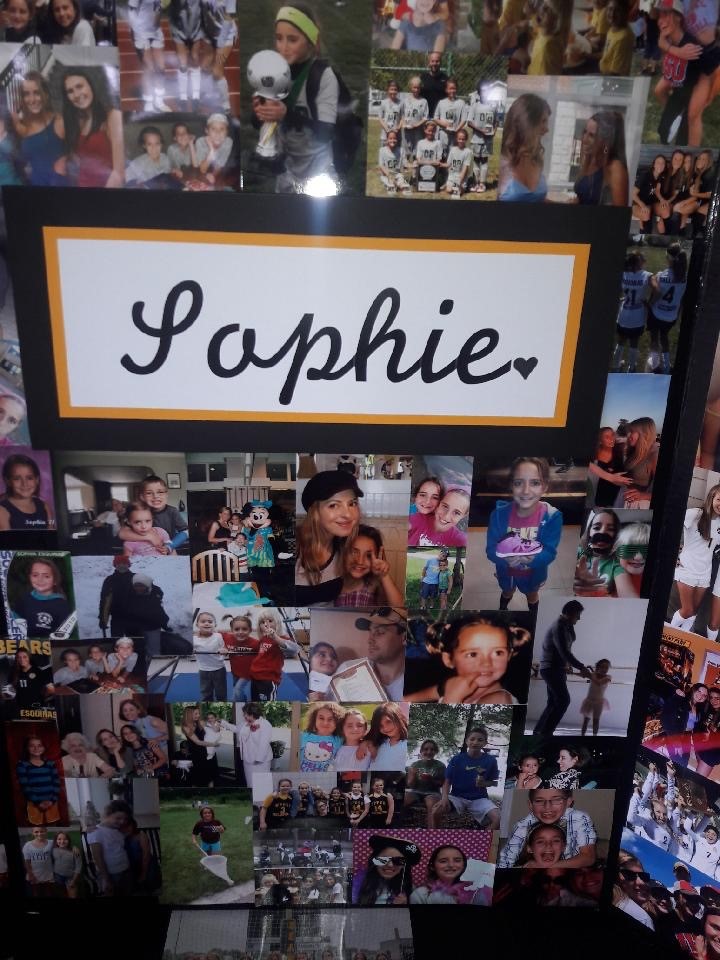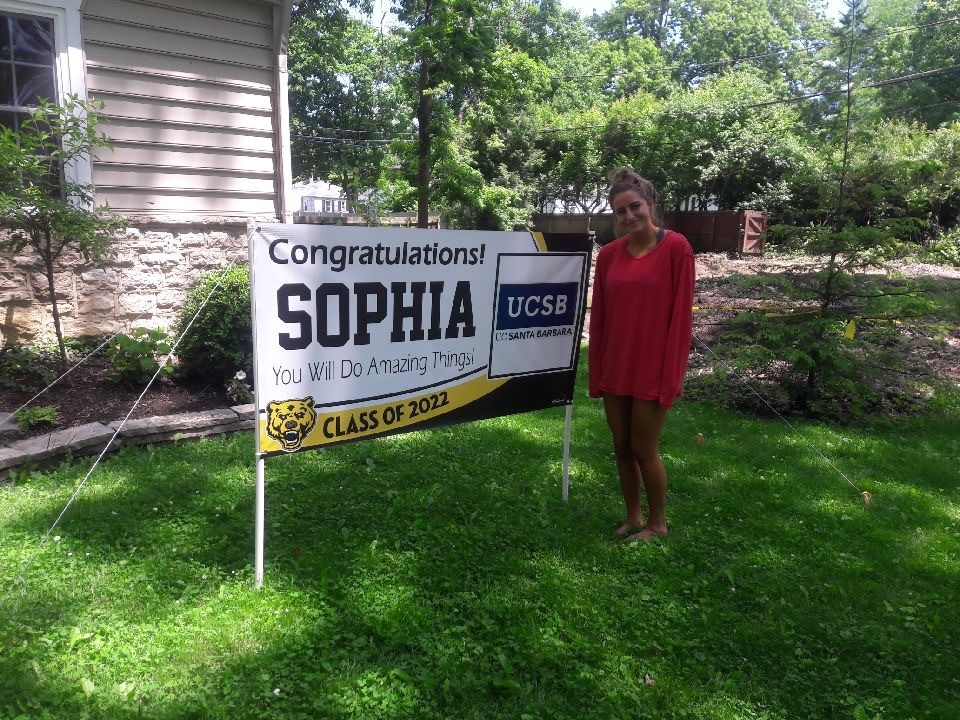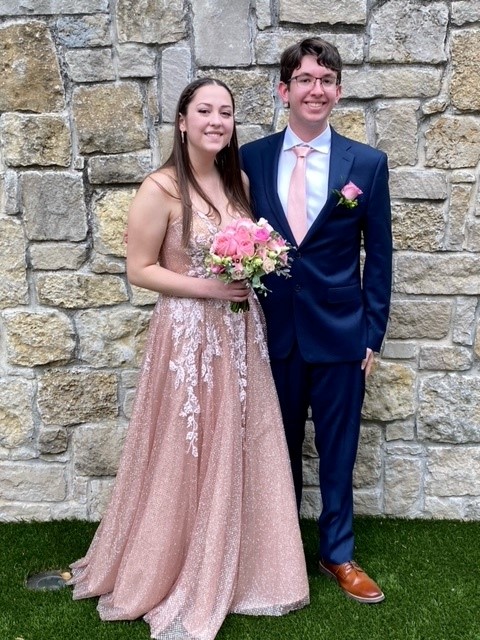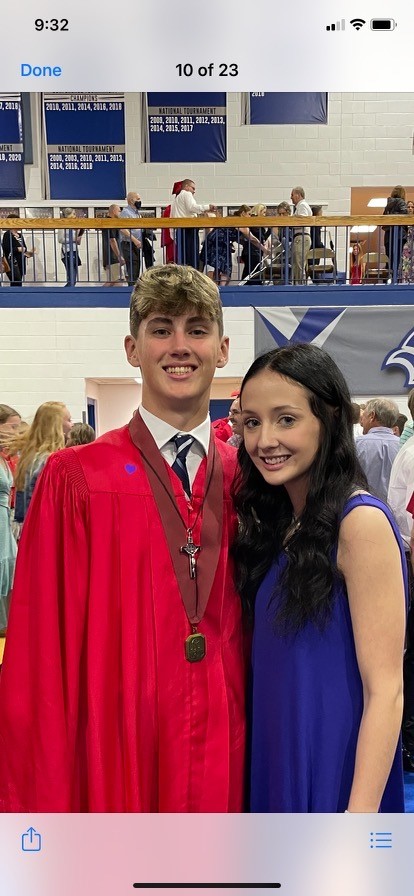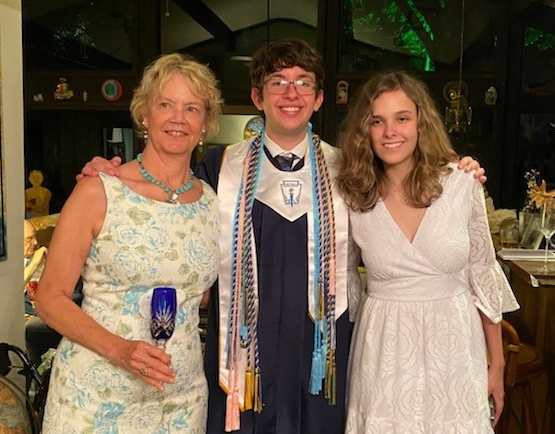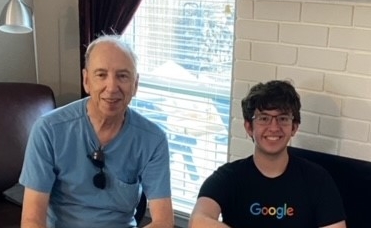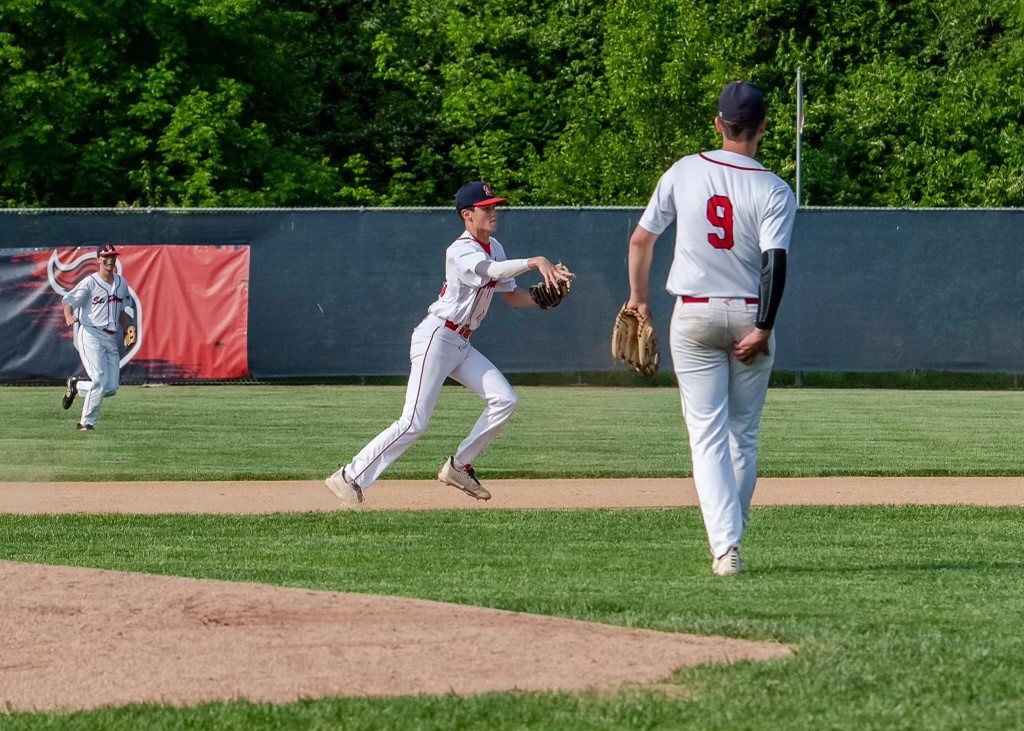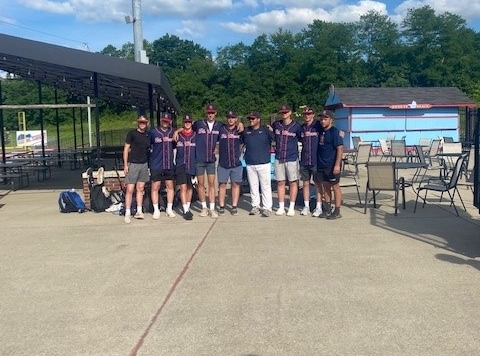 A long, long time ago, Steve and Julie married at Blessed Sacrament Church on May 20, 1972. Daughter Laura asked MJ to share some memories of the afternoon wedding, she shares the following...
"Julie & Steve's Wedding Cake:
It was a simple 4-layer cake with Wilton "pillars" between the layers. The cake was a yellow cake with a hint of lemon flavor (not sure what exact recipe grandma used for the cake, but it was very moist), It had a traditional white buttercream icing and grandma put a simple border on each layer.
Instead of grandma making icing flowers we bought flower "toppers" from a Reading florist. As I remember they were pink carnation attached to a cardboard disk and we placed them on the open layers between the pillars.
Unfortunately, the cake pillars caused the cake to tilt slightly, which Uncle Dominic enjoyed immensely and took an exaggerated picture of it. I believe he also made some comparisons to it and the Leaning Tower of Pisa. Uncle Mike took a good picture of it, making it look straight up and "normal."
The Reception:
It was an afternoon wedding. The Mass (of course) and reception were held at Blessed Sacrament Church, Ft. Mitchell. The reception was in the cafeteria or a community room. I don't remember anything specific about food or beverages. But I don't think there was any alcohol and (I think) the food was party-type sandwich trays and salads (potato, cole slaw, macaroni, etc.). This was typical for the 70's wedding, actually a little more than most, which were usually punch, cake & cookie affairs.

I hope this gives you some promising ideas and feel free to ask about any other details. Love, Aunt MJ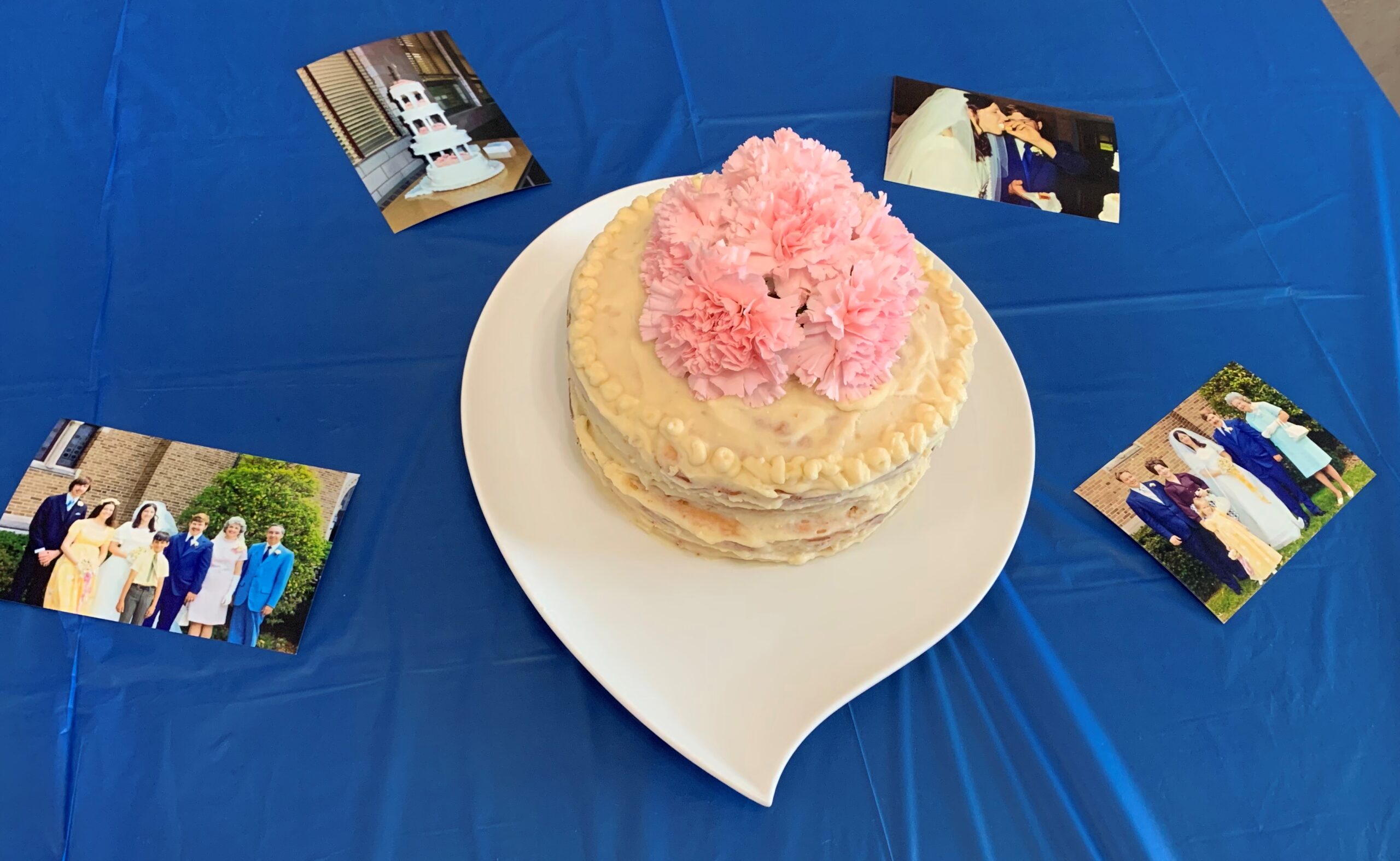 Cake Laura made to help us celebrate our 50th anniversary. My Mom is so proud. Laura made it from scratch and it was as good as my Mom's!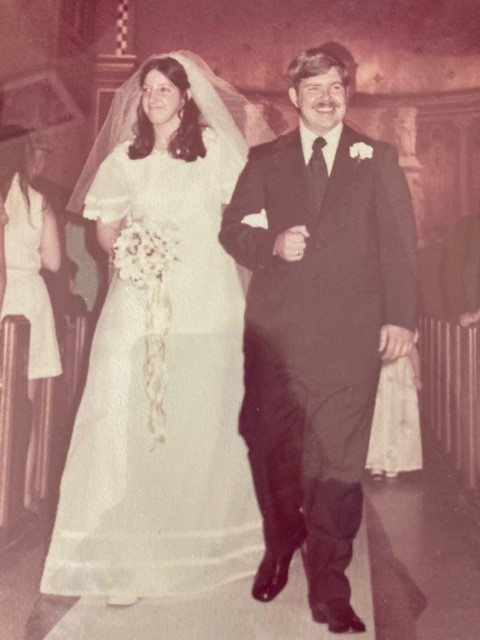 Our favorite wedding photo. Those were the days my friends!
Anniversary Luncheon at RISE in Dallas
Mike & T were in Dallas for nephew, Matthew's, high school graduation. Coming early gave us a chance to celebrate our anniversaries, our 50th and their 48th. For their 48th Steve and I treated them to lunch at Rise with all the wonderful sites, sounds and smells bringing together a special DM moment.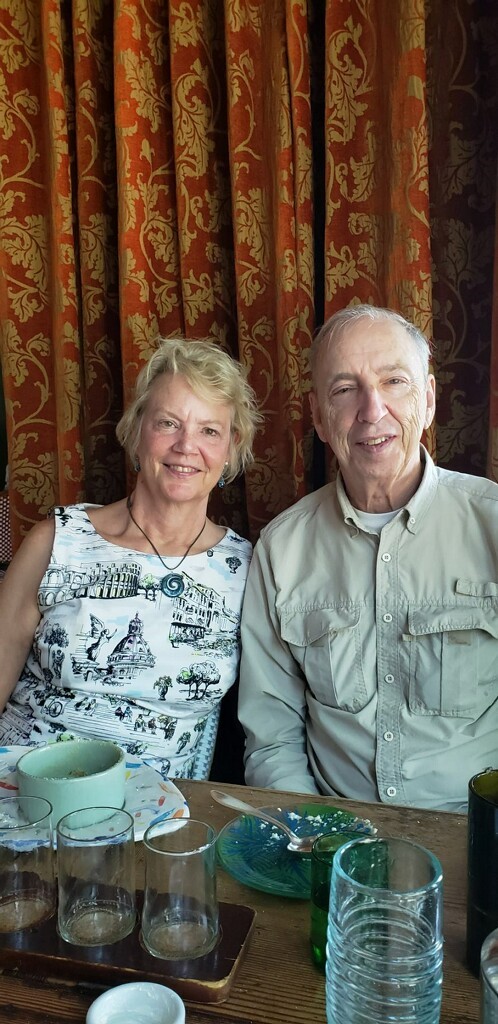 M&T celebrating 48th Wedding Anniversary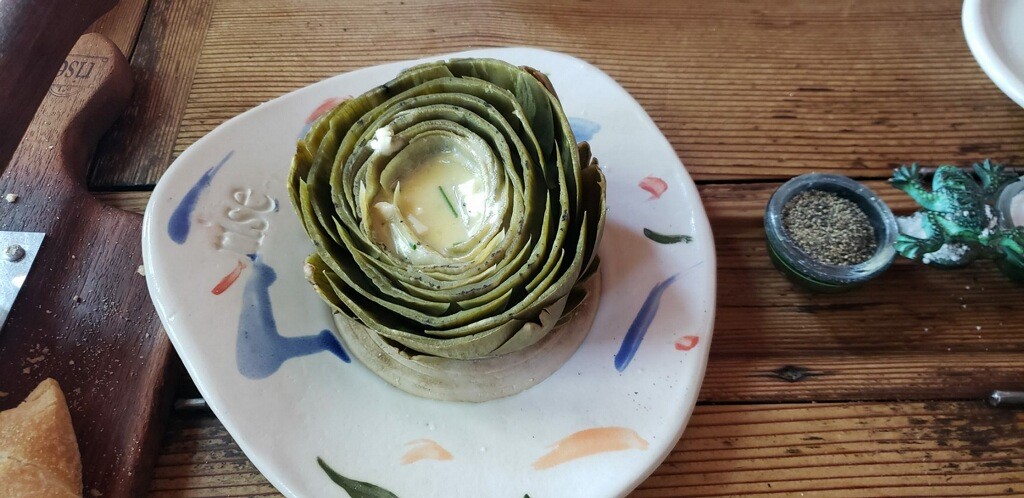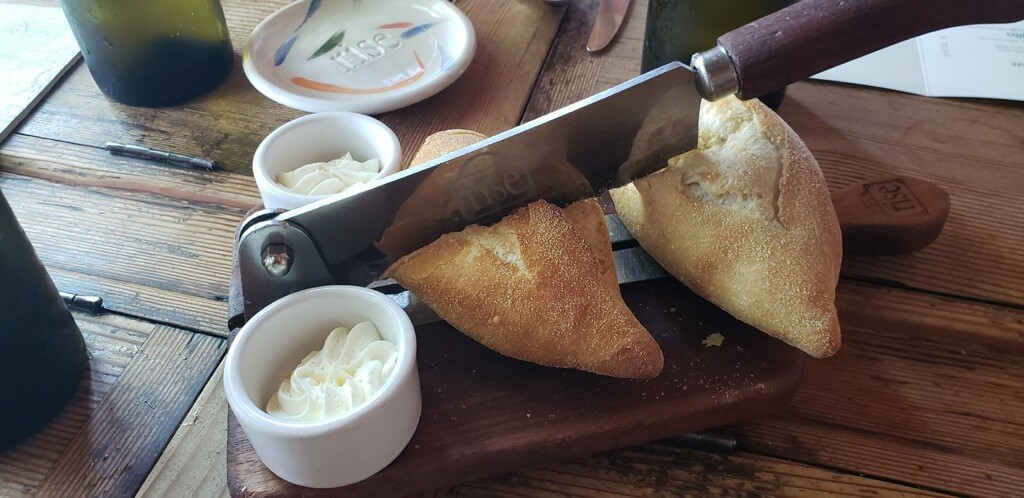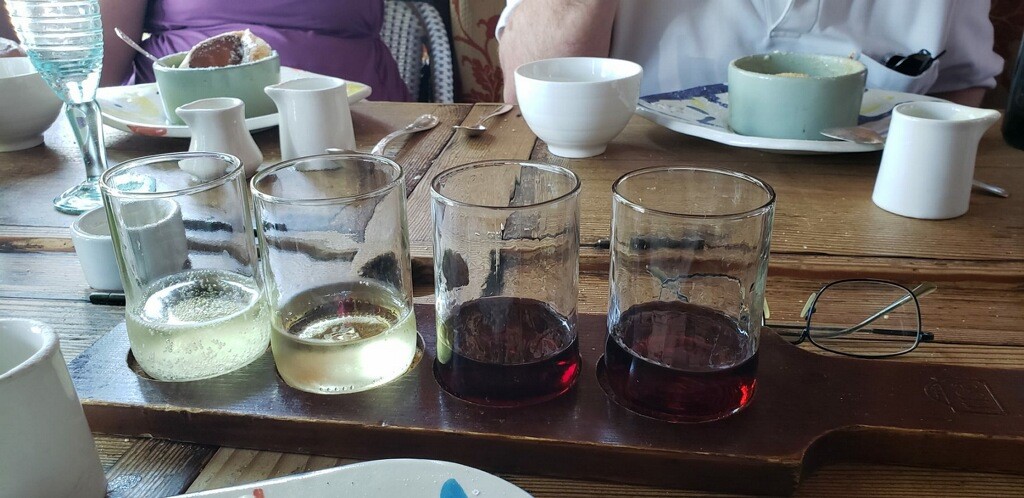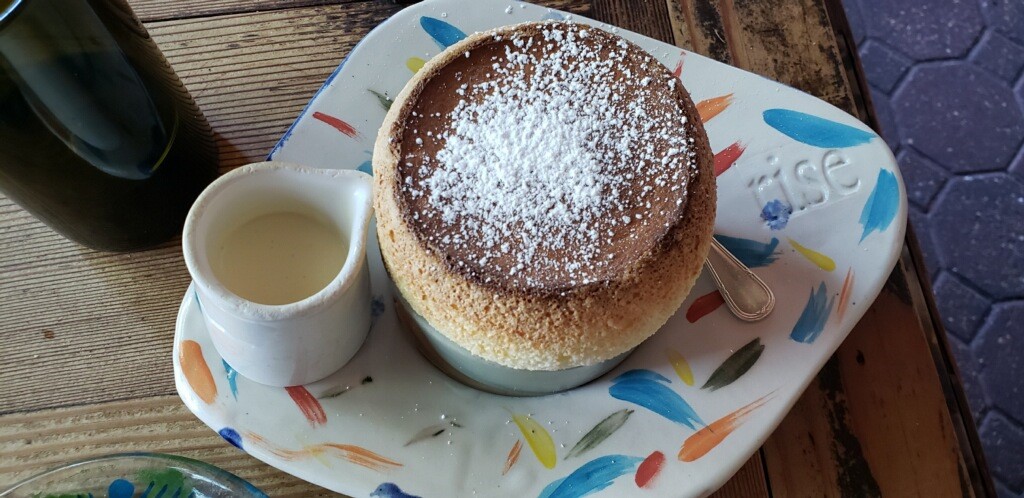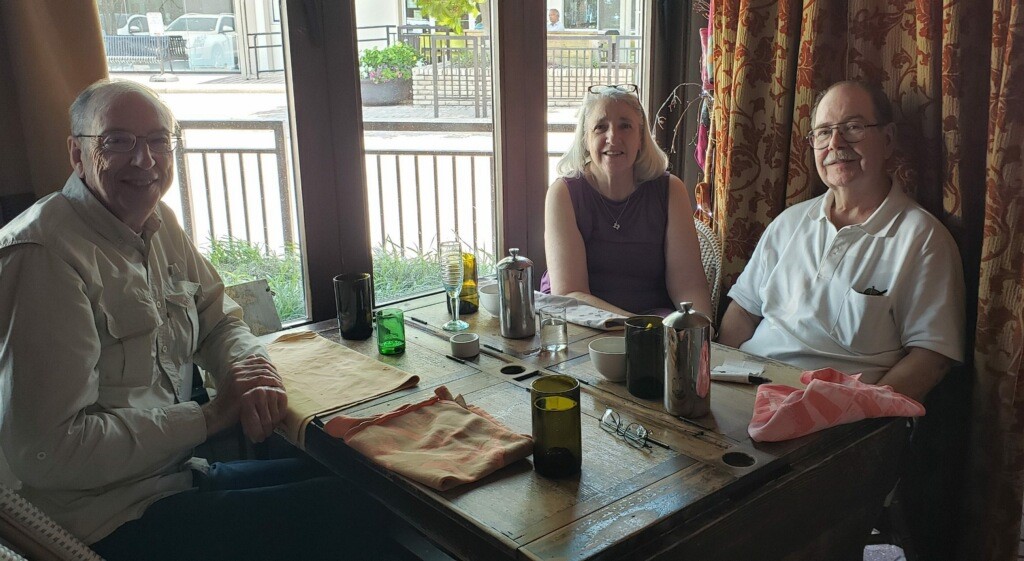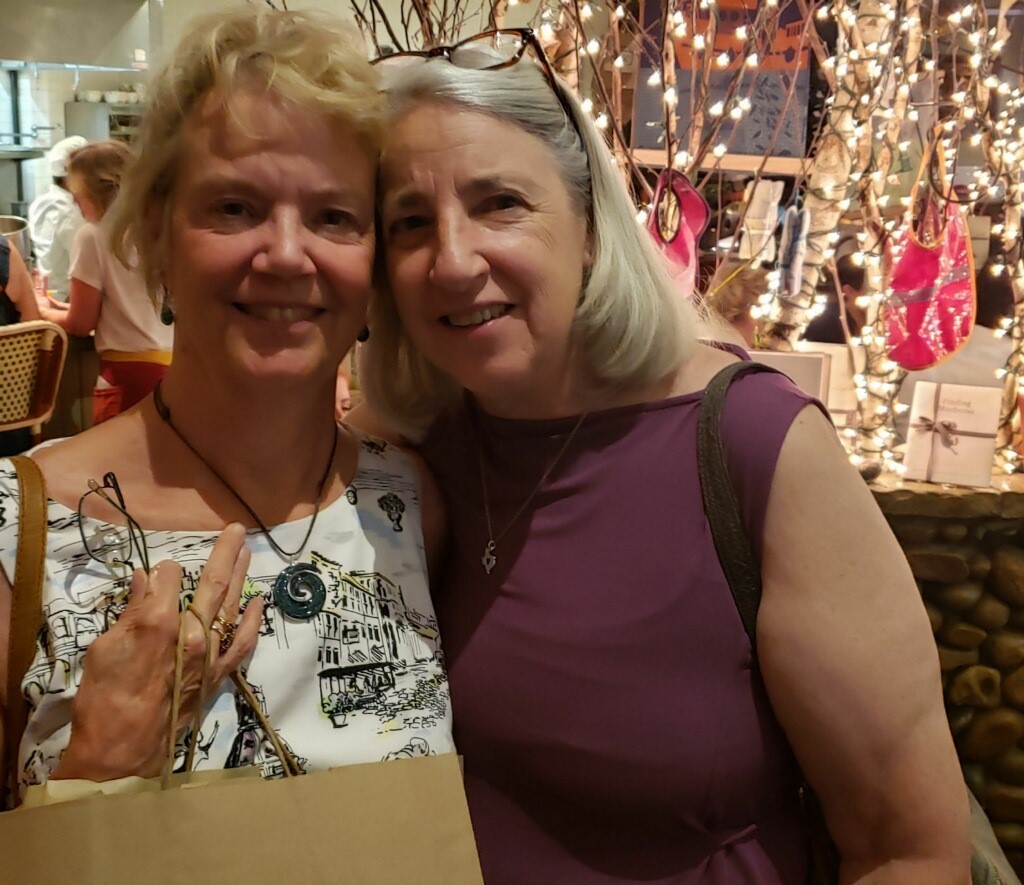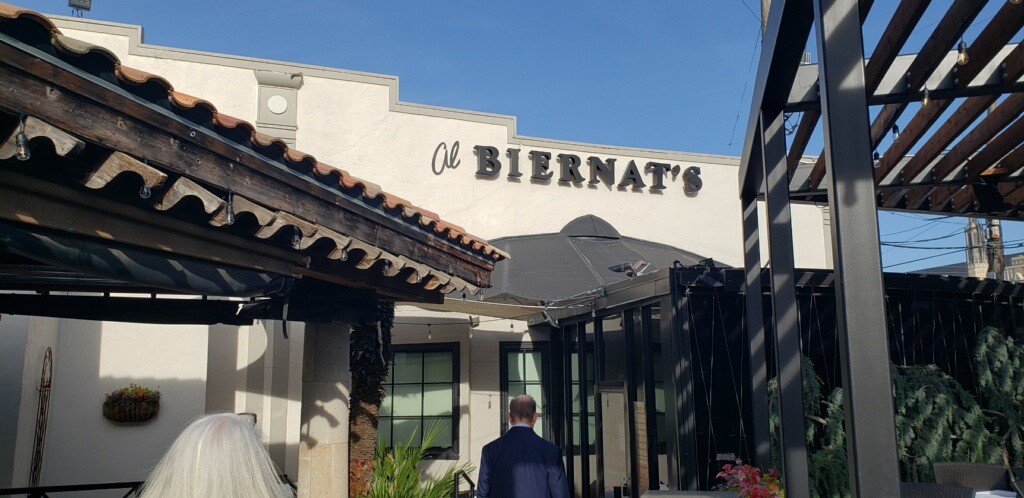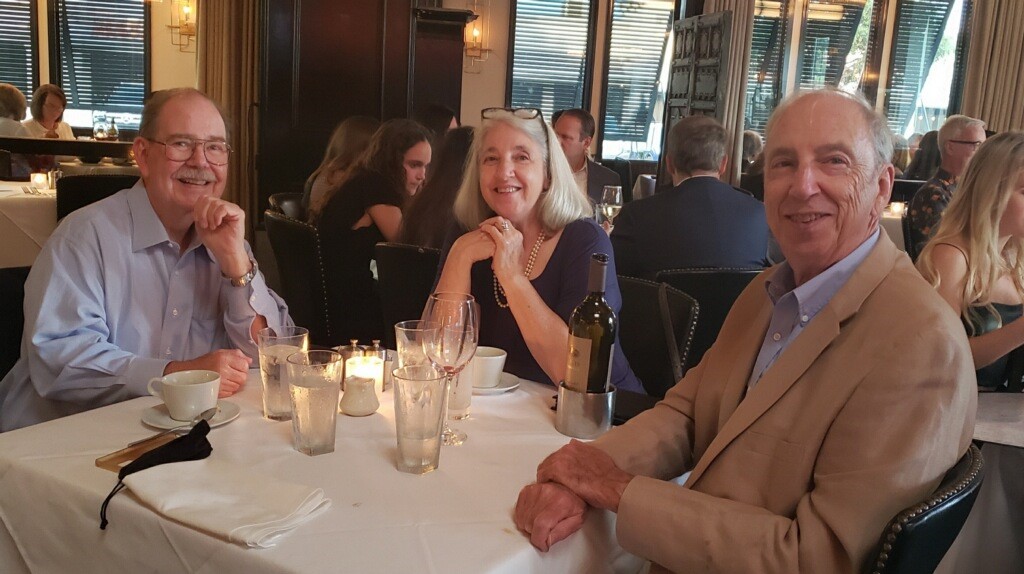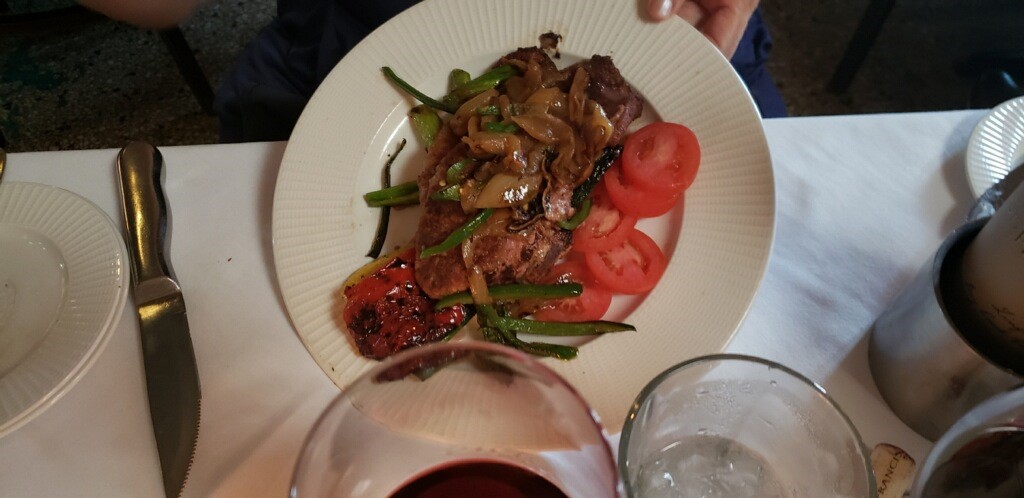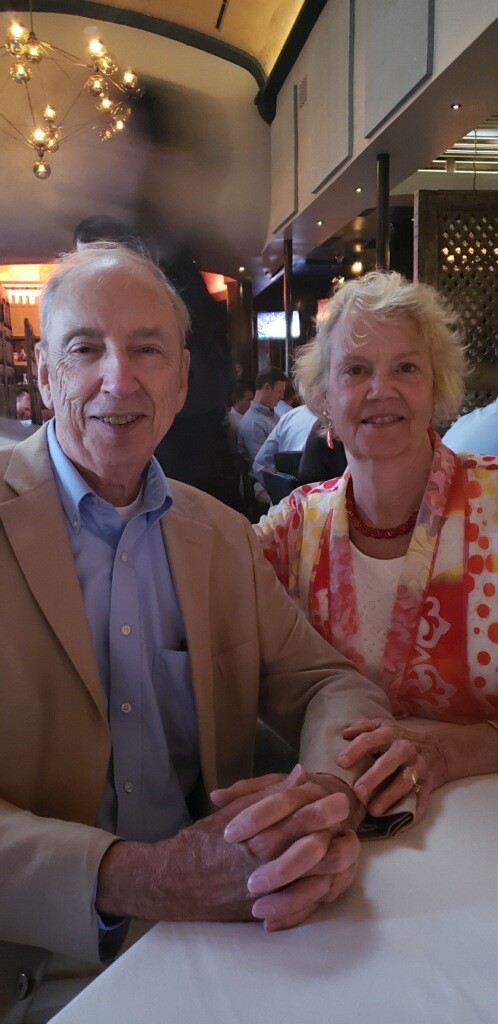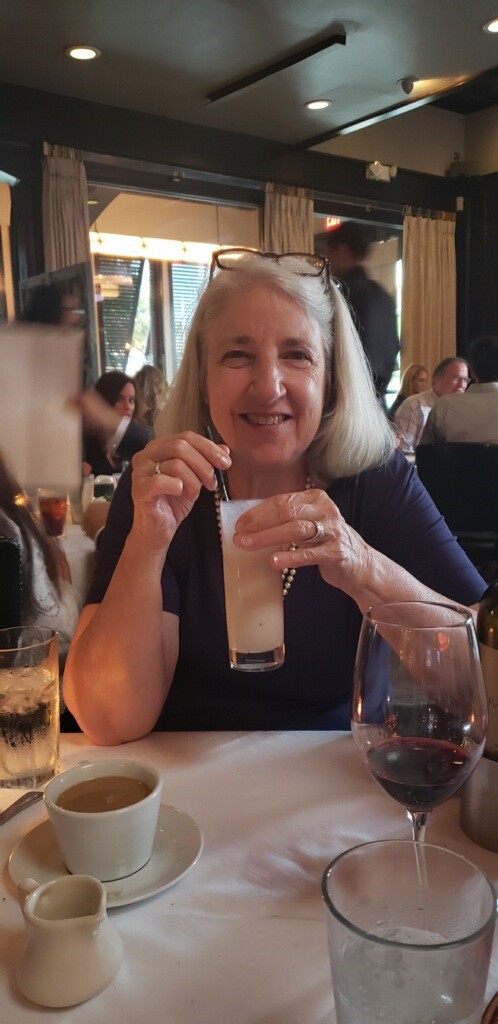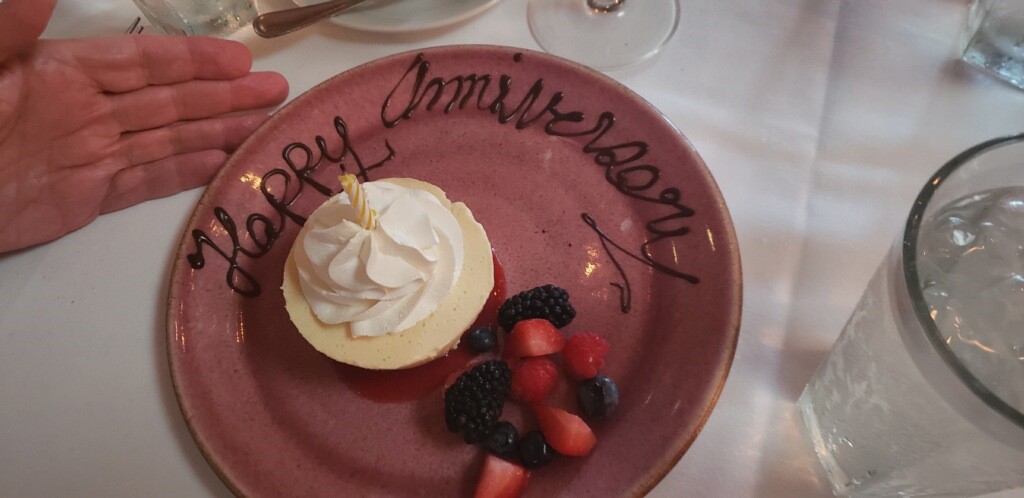 Lovely evening at Al Biernat's, one of the premier steak houses where Dallas celebrities wine, dine and go to be seen. No celebrities sighted but we had a wonderful dinner with great service. Desserts were comped since we were celebrating our anniversaries. I added a special ice cream Brandy Alexander to top off the wonderful meal. Steve and I were married 50 years ago and Mike & T's first date was 50 years ago. Best part of the evening, Mike paid!!!