Normally, an odd-year anniversary might be an out-to-eat dinner celebration BUT in 2021, any occasion is a milestone due the year-long pandemic. A chance to board a plane without the fear of death is a moment to celebrate. And celebrate we did in Charlotte and Hendersonville, NC prior to Kristen & David's wedding. CLICK HERE to view the Campground Wedding.
As not to bore all who found their way to this page, I just want to share a few delicious memories with you. The first is finding a wonderful cafe right in the heart of Charlotte called the Essex. We enjoyed the first meal there so much, we returned the following evening for our anniversary dinner. Below are a few photos of the items we ate and some local color enjoyed at the Essex .
Page down for the other DM highlights of our trip starting with three bucket list sites now seen...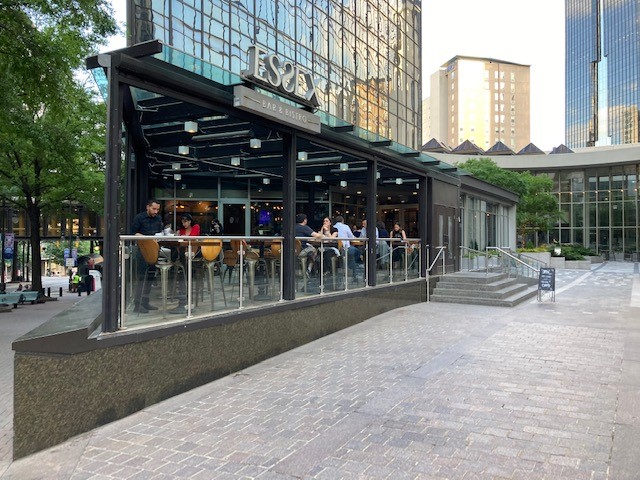 We sat at the tip of the outside watching all the craziness of the city.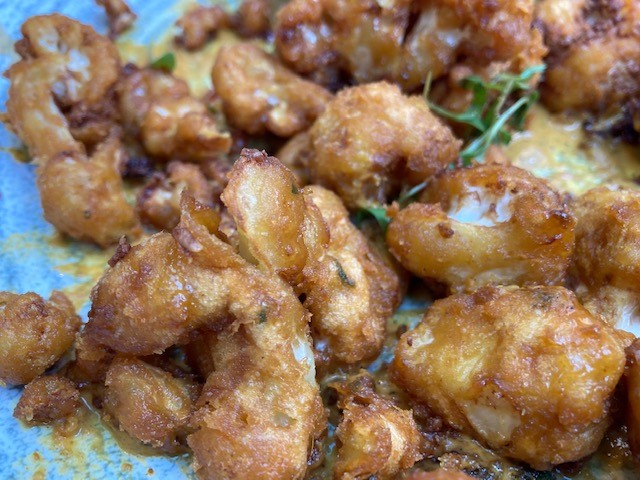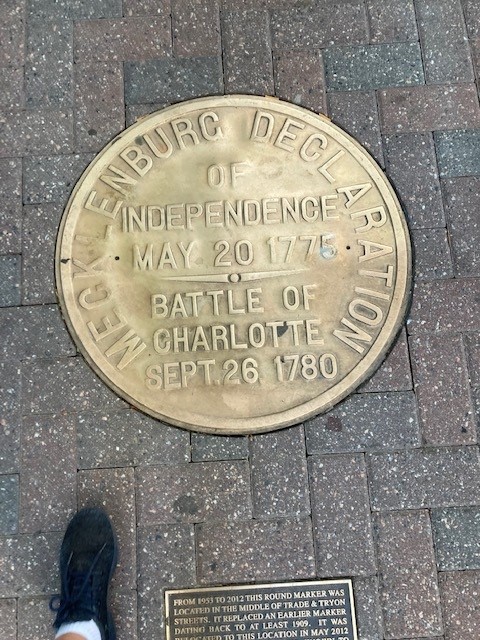 RIGHT: Fried cauliflower appetizer at The Essex Cafe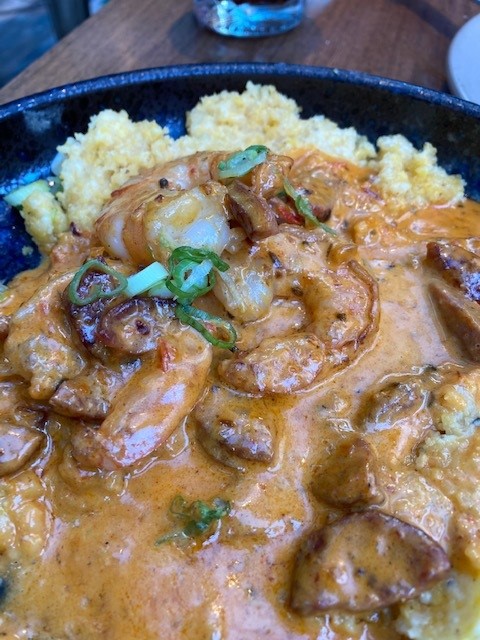 Who knew? Charlotte is an amazing city filled with wonderful food and an interesting history.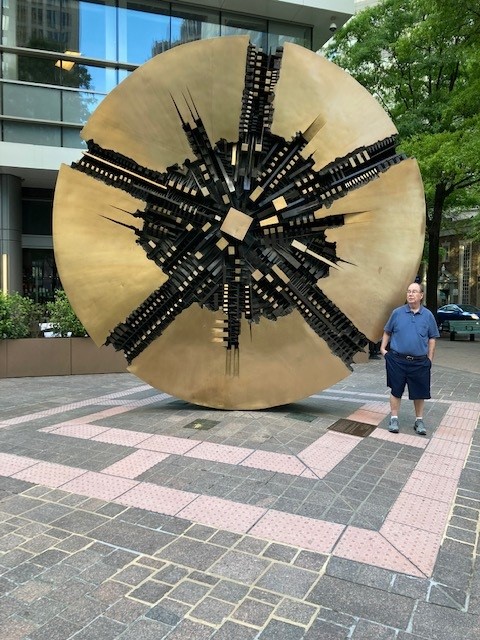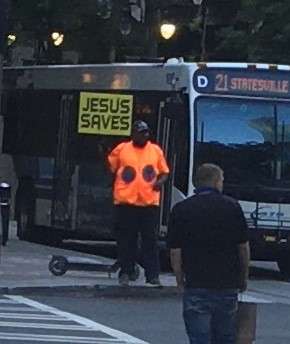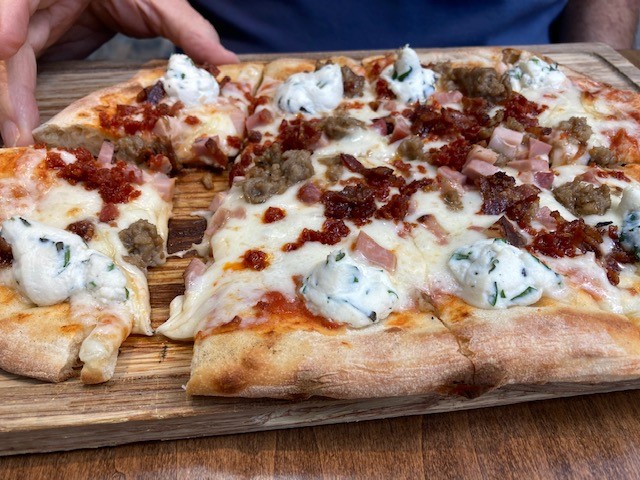 Flatbread pizza with swirls of parsley-flavored ricotta cheese. YUM!!!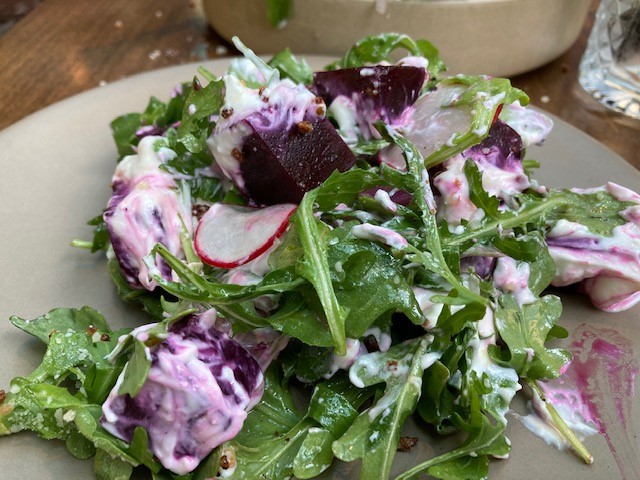 Best Beet Salad I have ever eaten!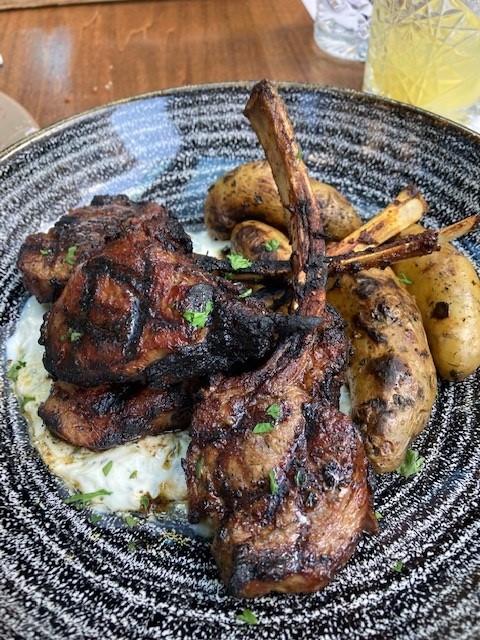 Roasted Lamb Chops. OMG were they good!
Anniversary Lunch at The Grand Bohemian Gardens
Anniversary lunch is a burst of new flavor combinations that are enchanting. The Celeriac soup appetizer came with powdered blue cheese. I had never tasted either so I ordered. Wow! My friend AnnW had earlier shared an celeriac soup recipe which I would like to try (CLICK HERE for the recipe) . The soup garnish is fried onions. Dried BLUE CHEESE? That's a new one.
The salad of shrimp and berries is a delight. Steve's order is a chicken salad sandwich with fries. I had to Google the little red berry in his salad. It turns out to be another new ingredient I would like to try in dishes, a "Sweety Drop Pepper"... imagine! I thought I knew of most foods. Boy did this trip prove me wrong. See my biggest surprise (below) on our last day of the trip.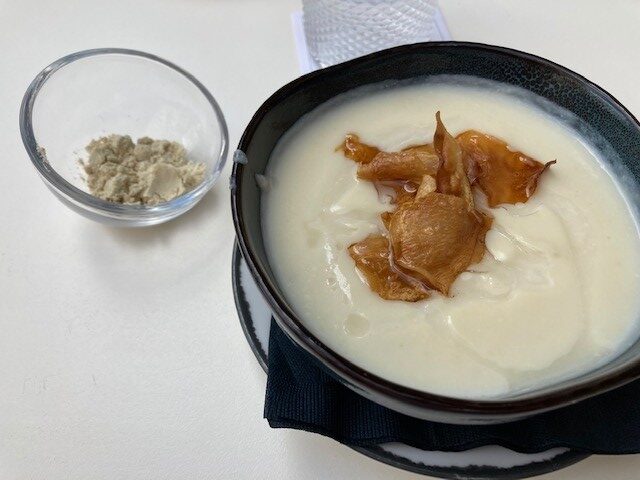 Celeriac Soup with Powdered Blue Cheese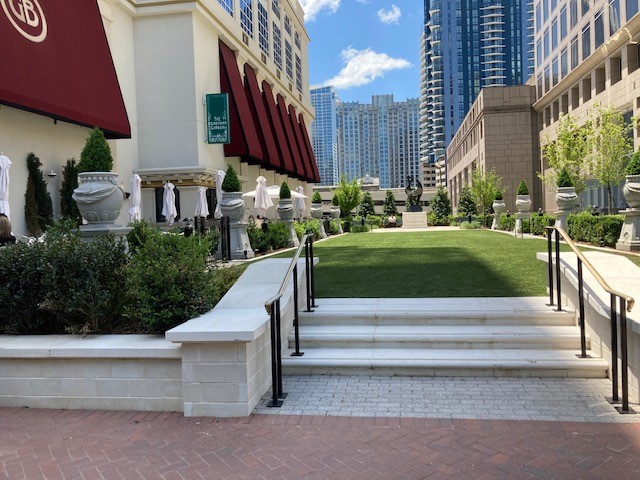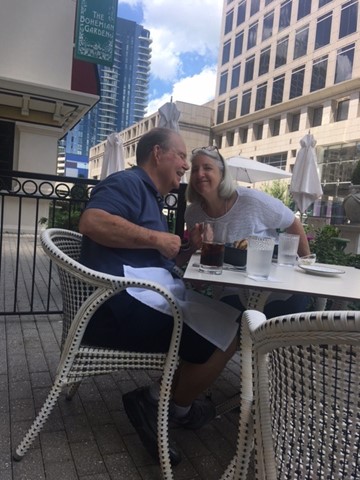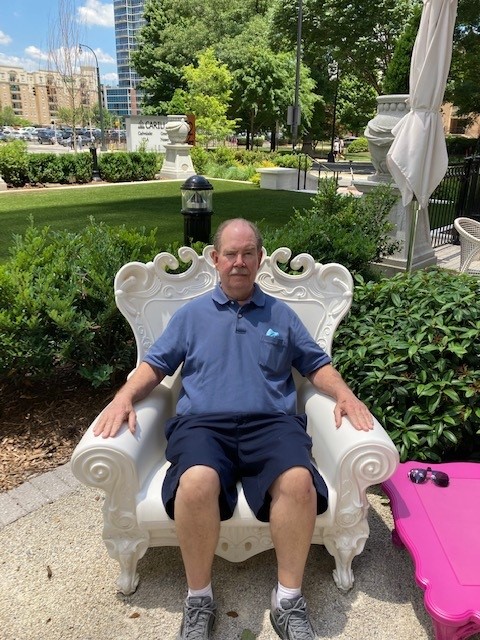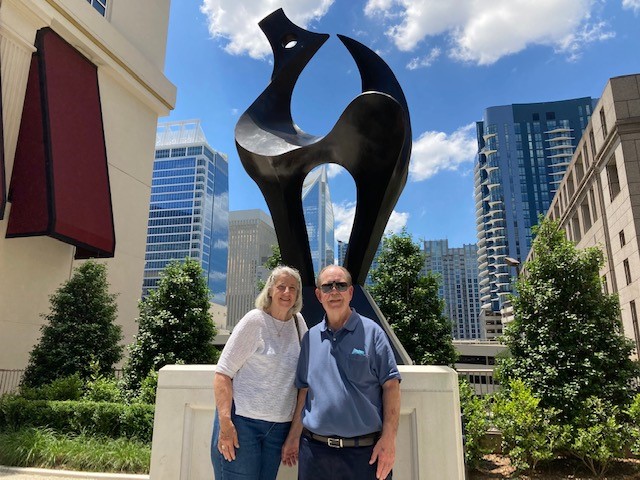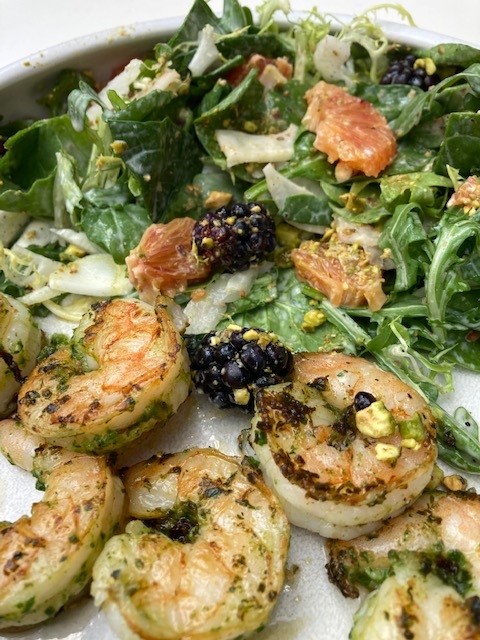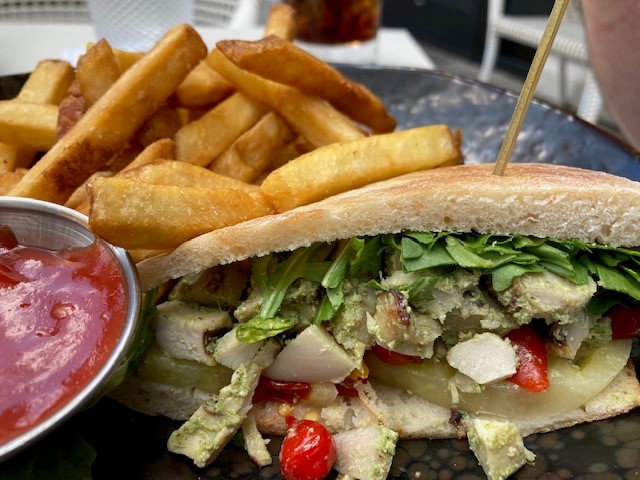 Chicken Salad Sandwich with Sweety Drop Peppers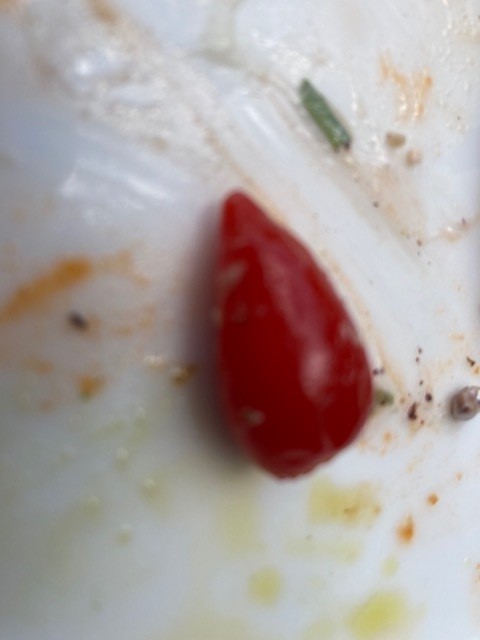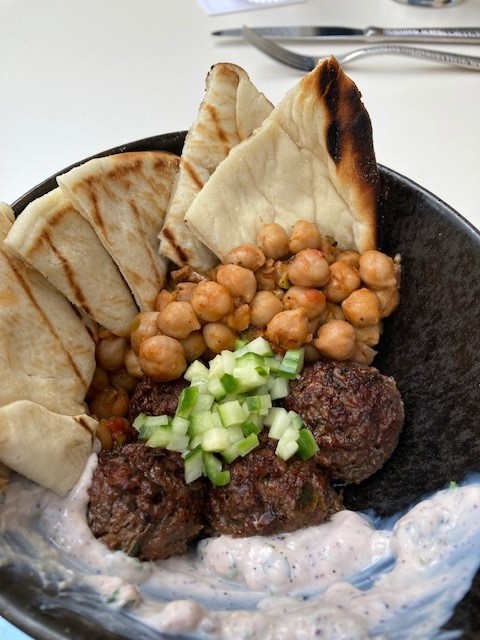 The Shelby Cafe is a few miles off Business 74 heading north to Charlotte. I thought a local cafe for brunch would be fun and I love southern grits. What I found is quite astounding! Opening the menu I read "LIVERMUSH" and, of course, I had to try it. The waitress brought me a small sample and to my amazement it turns out to be a form of goetta made with liver. I love goetta and liver so I am tickled pink to have an opportunity to enjoy this taste treat. Googling away I discover LIVERMUSH is a local German-American creation, just like our beloved goetta. As an extra anniversary gift, the waitress kindly added a slab of fried BOLOGNA which brought back all those delicious memories of brunch at my Grandma in Louisville. Boy! did she love fried cold cuts and so do I! I think it is interesting too that this sausage originates in Bologna, Italy, where it was derived from the popular Italian sausage, mortadella. Bologna is then brought to parts of Appalachia, the Midwest, the South, and Pennsylvania by German immigrants. Fits our DM profile to a tee!