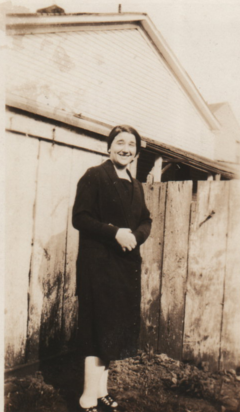 A very young and smiling Dorina circa 1930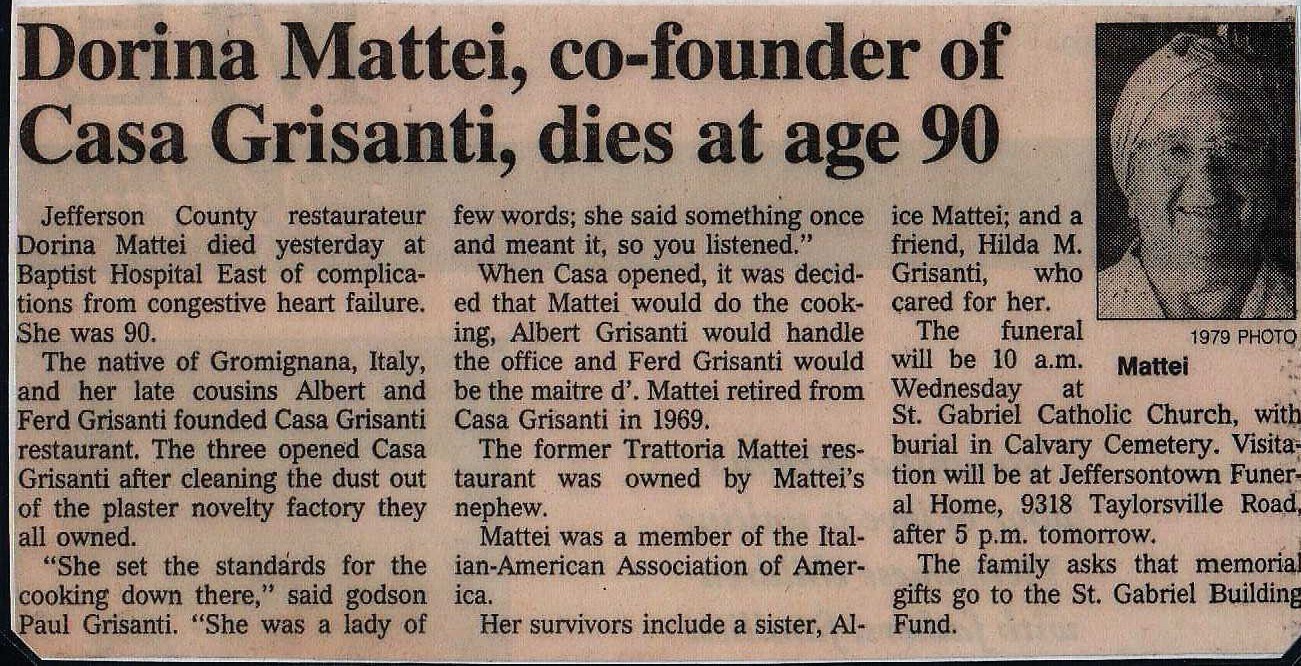 Dorina Mattei (1903-1994) This obituary mentions that Hilda is Dorina's "friend" she is also her first cousin . Dorina's mother's and Hilda's father were siblings. Along with Alice, Dorina left many loving nieces, nephews and great nieces and nephews when she passed.
My cousin Mary Sue is Aunt Dorina's Godchild. For Italians a Godmother is like a second mother, and actually even better. Mary Sue had a special relationship with Aunt Dorina and shares many beautiful memories below...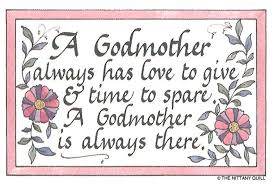 Memory One...
I was fortunate to be able to visit Great Aunt Dorina often. My kids would come to. Every January 6th I would celebrate the Epiphany. I would invite Hilda, Dorina, Ferd, Joan, mom and dad. They all loved coming over. I would have Hilda and Dorina , mom and dad over to my house a whole lot for dinners. My kids remember those times. They were fun and memorable. It was funny. They would come at the exact time, eat then leave. It gave Mike and me time to deal with the kid's homework, baths and bedtime routine.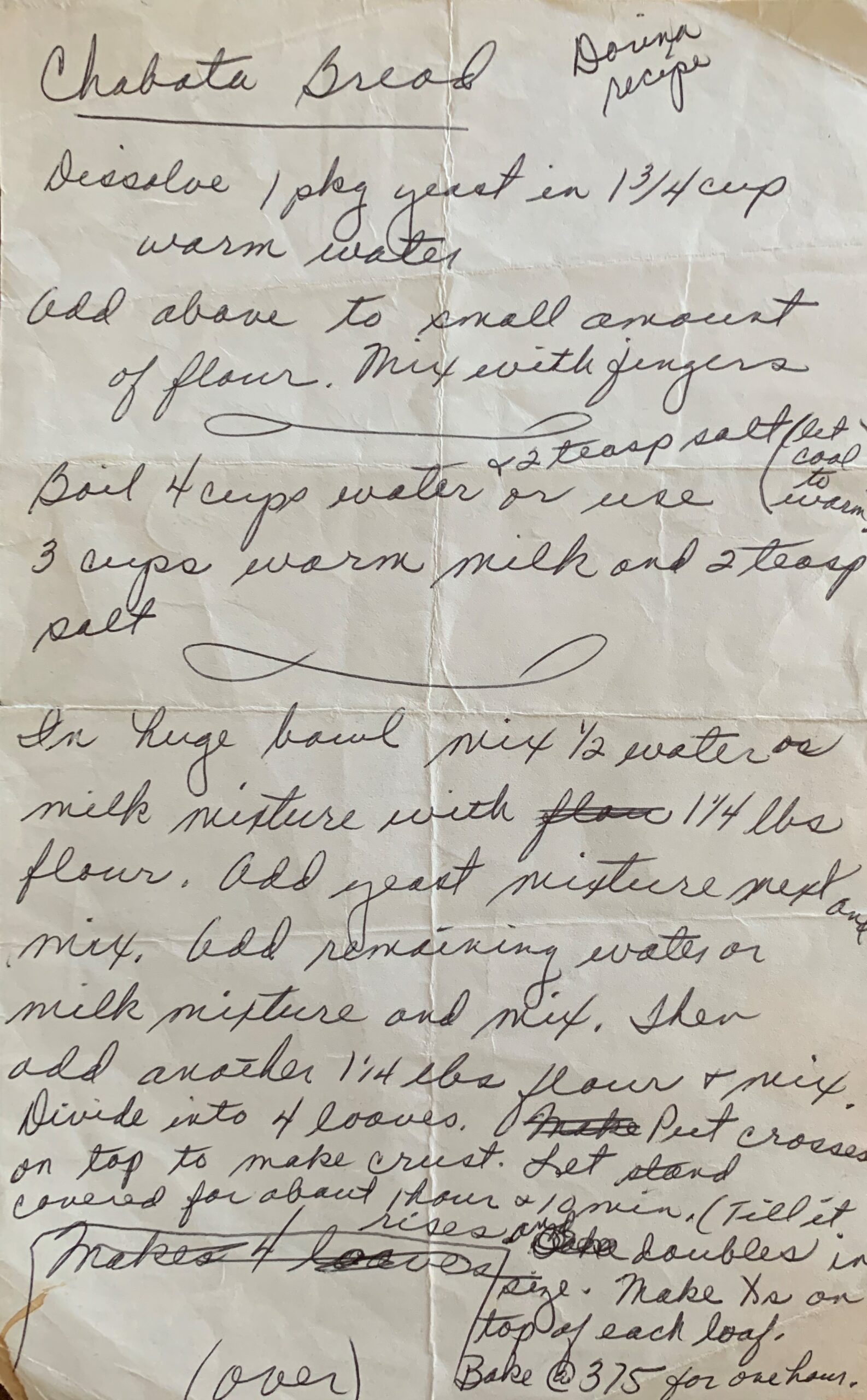 Memory Two...
Aunt Dorina always had me over for my birthday dinner. Wow did I look forward to those dinners. Mike too! She would have homemade (of course) ravioli, lamb or rabbit cacciatore, homemade ciabatta bread etc. She would always have a pasta as the first course. One year I called (landline) Louis. I said 'Louis take a deep breath. Can you smell it. Lou smell it'. He says 'smell what'? Then I said 'can't you smell the homemade ravioli!' Obviously he saw no humor in that!
On my first birthday after Jennifer (my oldest daughter) was born, we went to Aunt Dorina's house for my birthday dinner. I decided to get a babysitter for Jennifer so I could enjoy Aunt Dorina's dinner without having to take care of Jennifer. Well that was okay, wasn't it??
Welllllll no it wasn't!!! Aunt Dorina was furious!!! She told me in no uncertain terms not ever to leave Jennifer with a babysitter when I came to visit and to always bring Jennifer when I came to her house! Case closed! And I mean CASE CLOSED!!
Aunt Dorina would always have a homemade birthday cake for me. Everyone would sing Happy Birthday. I'd blow out the candles. She would also have vanilla ice cream with canned fruit as a topping. It is quite good. I still have canned fruit on my vanilla ice cream.
Wow do I ever miss her.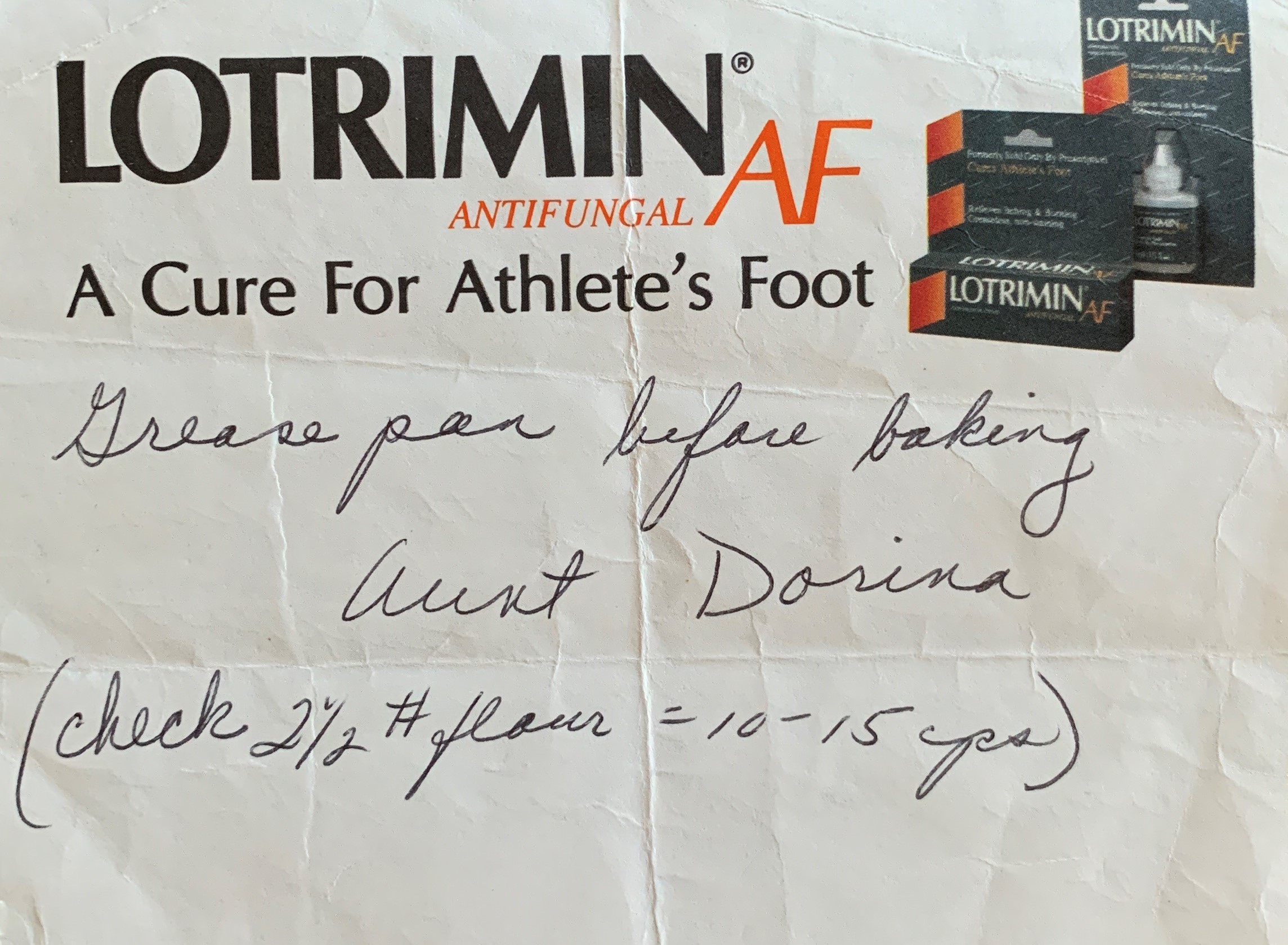 Memory Three...
Aunt Dorina's Chicken Dressing...YUMMY!!!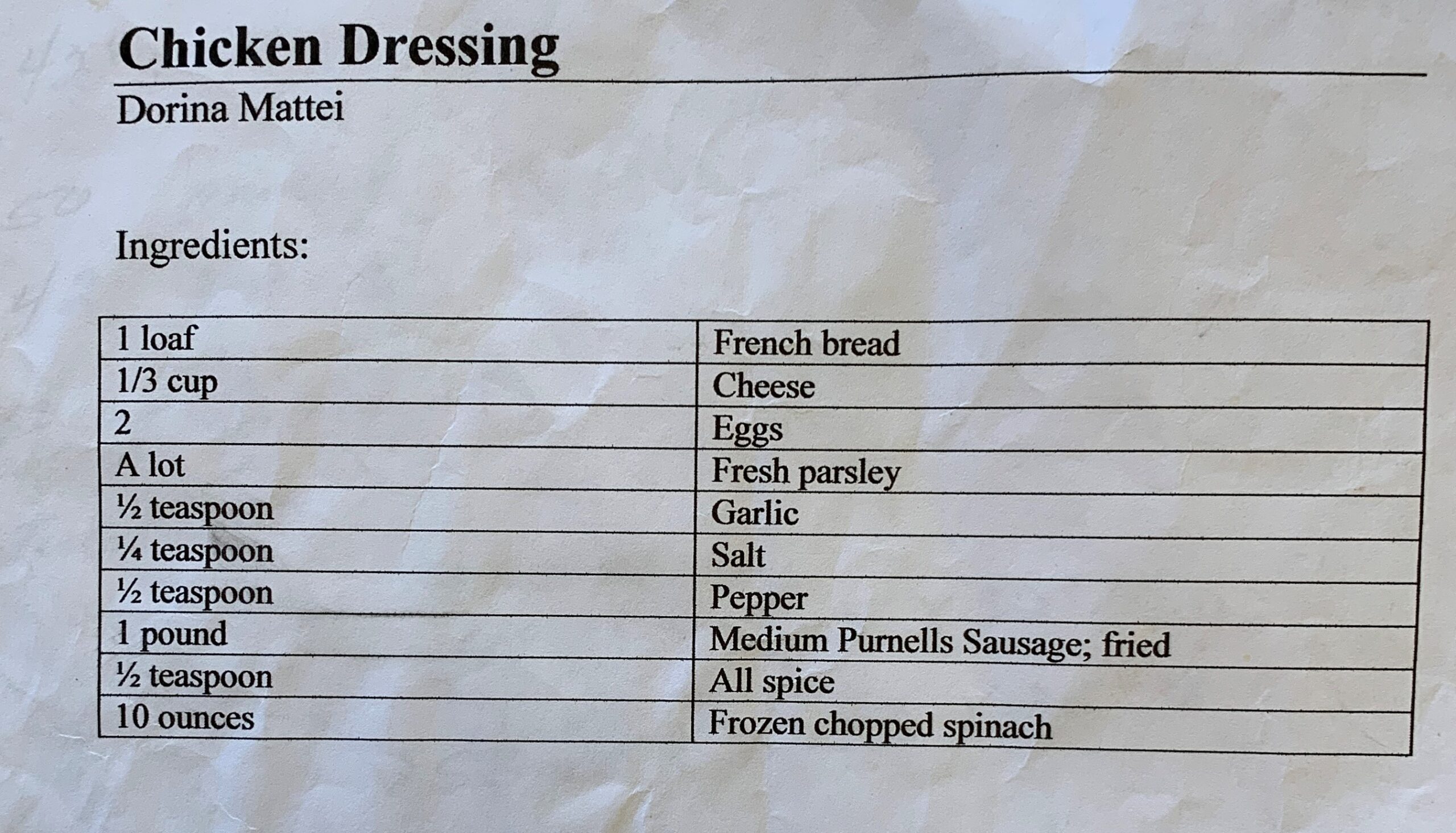 Memory Four...
Now let's move to Aunt Dorina teaching me how to pick pumpkin flowers. We set up a day and time that we would pick pumpkin flowers. They must be picked very early in the morning when the flowers are opened. Later in the morning the flowers start to close which makes it impossible to clean and stuff. I found an out of the way farm in Middletown. The owner said we could come pick pumpkin flowers. So off we go. I'm sure we arrived around 7am. Unfortunately, it had rained the night before. Needless to say we were walking in mud. It was so bad that one time Aunt Dorina took a step and her shoe stayed in the mud and her foot came out of the shoe. I can not imagine her being able to get all the mud off her shoes. It was bad. She explained to me that the only flowers I could pick where the ones that did not have a bulb on the bottom of the flower. For those flowers were the female flowers and the bulb was the beginning of the pumpkin growing. So the flowers we picked were only the male flowers. We picked two large brown grocery bags full of flowers. Back home we go with our flowers. Needless to say Aunt Dorina went straight home.
That evening I had Dorina, Hilda, mom and dad over for dinner. Looking back I'm not sure how I was able to clean and stuff all the flowers l, fix dinner and deal with the three kids. Well actually four if you count Mike, my husband! We had a fantastic dinner. I used Dorina's flower recipe. We all set at one table! They did love our children!