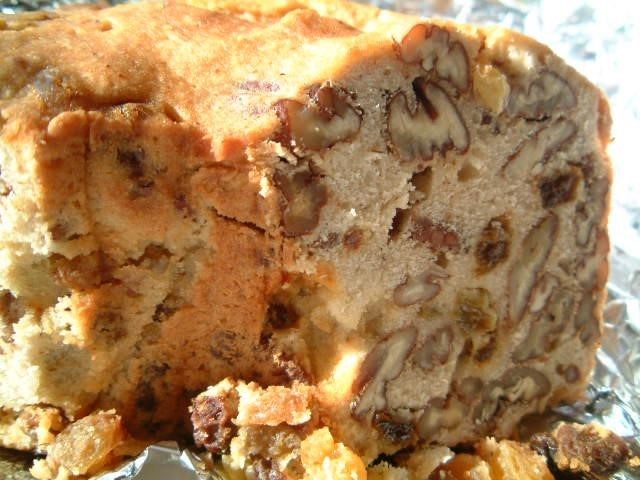 LOAF CAKES:
Preheat oven to 300ºF.  Line two loaf pans (9"x5"x3") with aluminum foil. Divide batter in half and spoon into each loaf pan. Bake in 300ºF oven for 1½ hours. Let cakes rest in pan until cool. Remove cakes from pans and follow directions above for brushing and storing.
COOKIE CAKES:
To make small cupcake cookies use a small cupcake tin. Line each small cup with foil liner (available at specialty stores). Prepare ½ recipe of bourbon-pecan cake above using chopped pecans. Fill each cup with batter slightly below cup rim. Bake in 325ºF oven for 20 minutes or until bake through.  Makes about 48 small cakes, maybe more. Cool and store.
BOURBON PECAN CAKE
Preheat oven to 275ºF for a 10-inch tube pan. 
Cream shortening with sugar until light and fluffy:
2 cups sugar 
1 cup butter-flavored shortening 
Add one egg at a time, beating after each addition.  Add the grated nutmeg.
6 eggs
2 whole nutmegs (grated)
In a separate bowl, combine flour, baking powder, and salt. Add flour mixture to creamed mixture, alternating with bourbon (flourmix / bourbon / flourmix / bourbon, etc.): 
3 cups all-purpose flour
2 teaspoons baking powder
½ teaspoon salt
1 cup bourbon whisky
Fold in the pecans and raisins, mix well:
2 pounds pecans (broken)
1 box Muscat raisins (15 oz)
Batter will be thick.
Line 10" tube pan with aluminum foil. Spoon batter into pan. Bake in 275ºF oven for 2 ½ hours.  Let cake sit 1 hour before removing from pan. 
Remove cake from pan, peel off aluminum foil. After cake is cooled completely brush with ¼ cup bourbon. Wrap tightly in aluminum foil and place in plastic bag, tightly sealed. Store in cool, dry area, away from heat.

Cake should be made a few weeks before serving. Brush cake weekly with bourbon to flavor.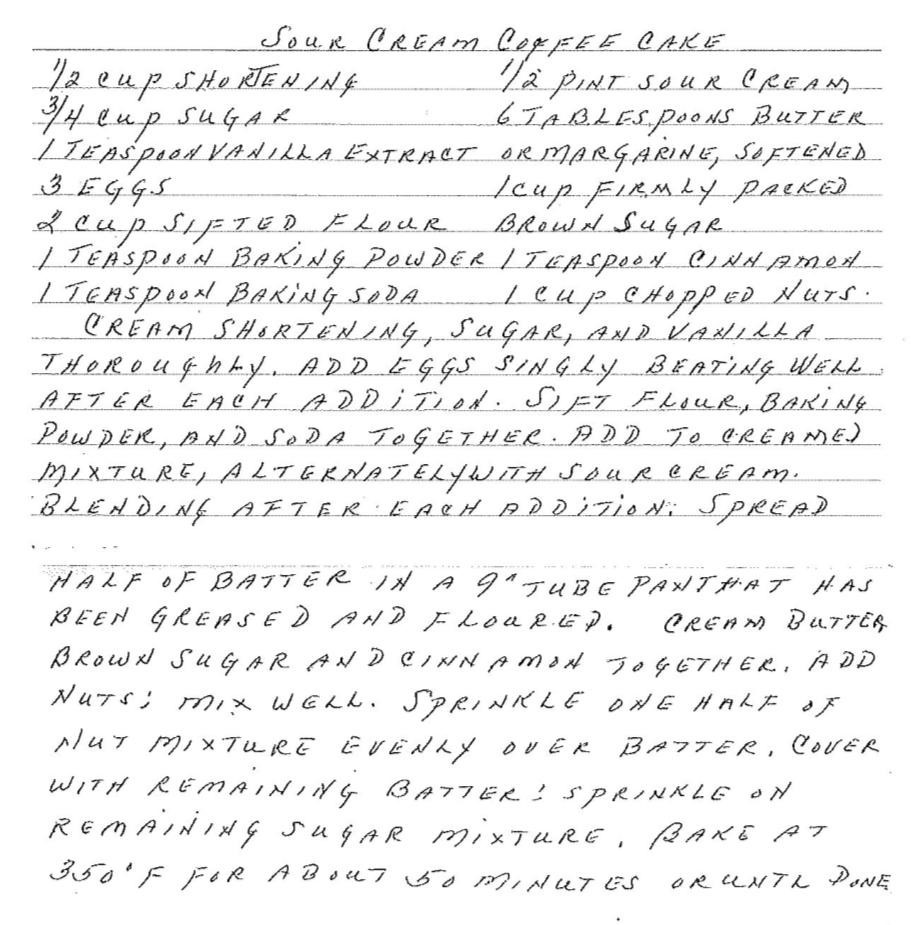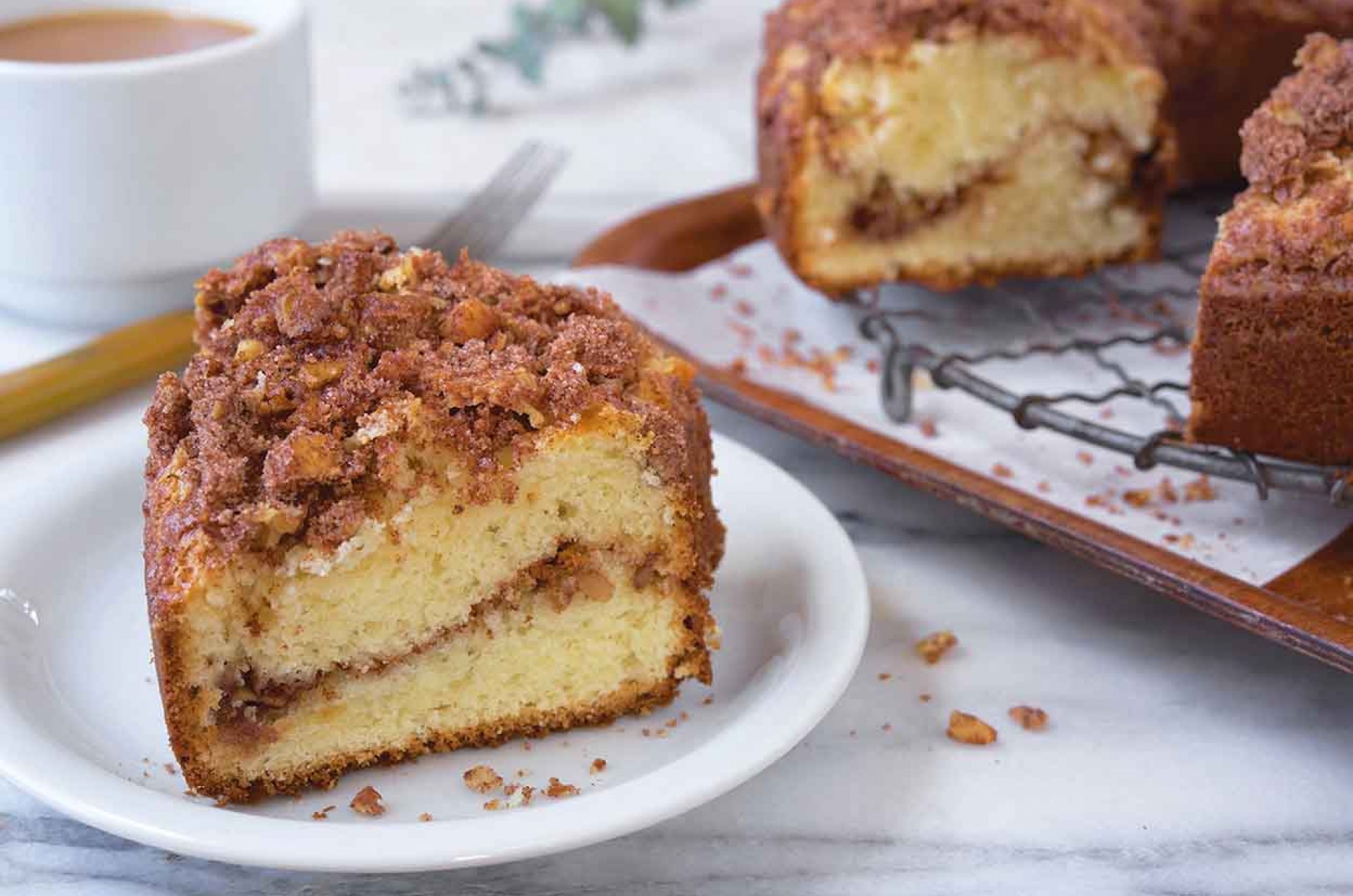 Using King Arthur flour will produce an excellent result with these cakes.