NOT-SO-FANCY Chessy Chicken Revisited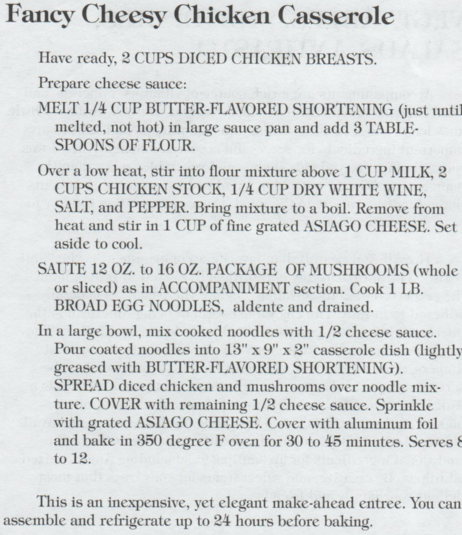 You can substitute your favorite grated cheese for the Asiago. Also any type of mushroom works as does canned mushrooms in a pinch. I used homemade chicken broth but canned works well. Use the low sodium if you have it or watch over salting if you regular canned broth.
This is normally a casserole for a crowd. Since crowds are not an "in thing" at this corona-virus moment, I decided to adjust the recipe to four servings and then to split that again into two meals, eating one and freezing the other for another shelter-in-place dinner. Follow the photo to create a NOT-SO-FANCY Cheesy Chicken Casserole.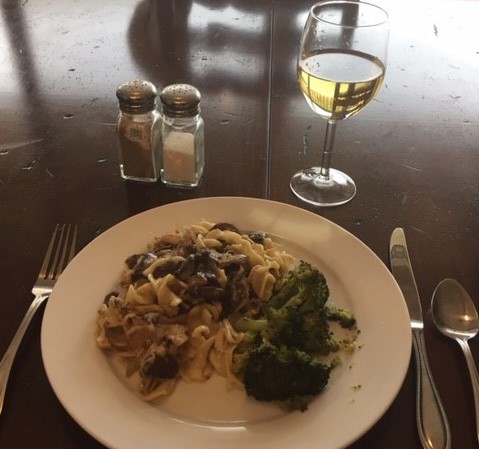 Serve with steamed broccoli and glass or two or three of white wine!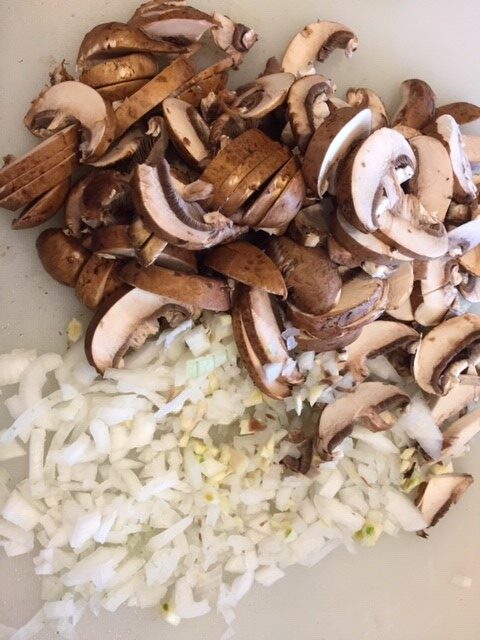 Slice 6 oz mushrooms, chopped 1/3 of an onion & one large glove of garlic.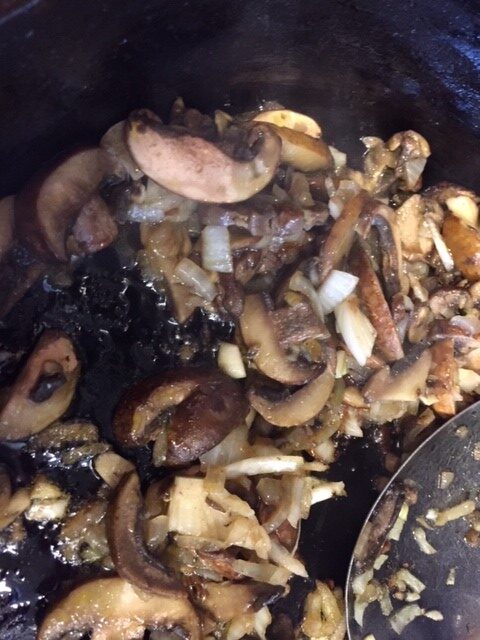 Fry mushrooms, onions & garlic
in 2 TBLS Olive Oil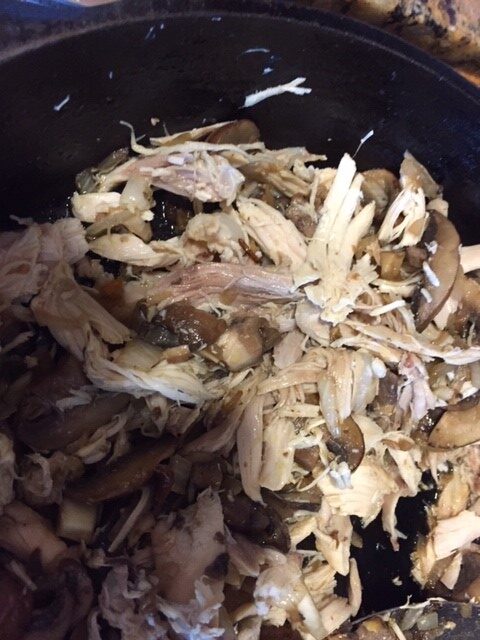 Add chicken...I had about 2 cups I found in the freezer from my chicken broth adventure a few weeks ago.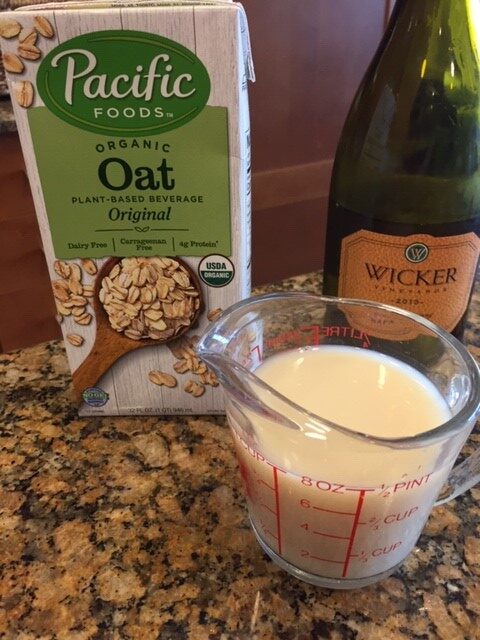 Combine 1/ cup milk (I use oatmilk)
& 1/2 cup white wine.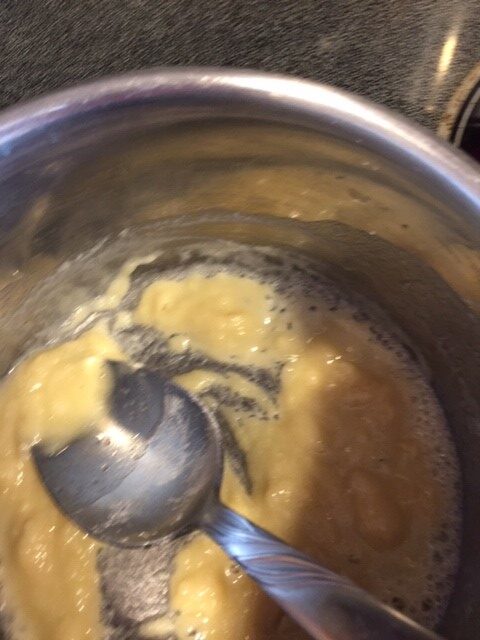 In a small sauce pan make a rue by combining 2 TBLS butter with 2 TBLS flour. Mix quickly and add 1/2 cup chicken broth. When it begins to thicken, slowly add milk-wine mixture. Bring the sauce to a boil and cook 1 minute.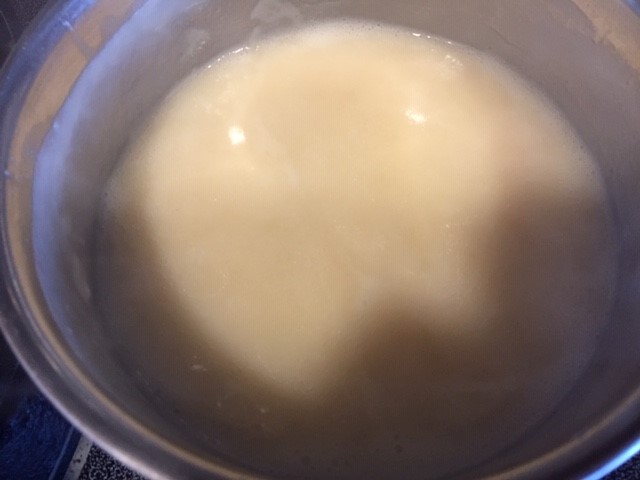 Remove sauce from burner and stir in 1/2 CUP grated Asiago cheese.
Sauce should be creamy and light, add more wine or milk if too thick.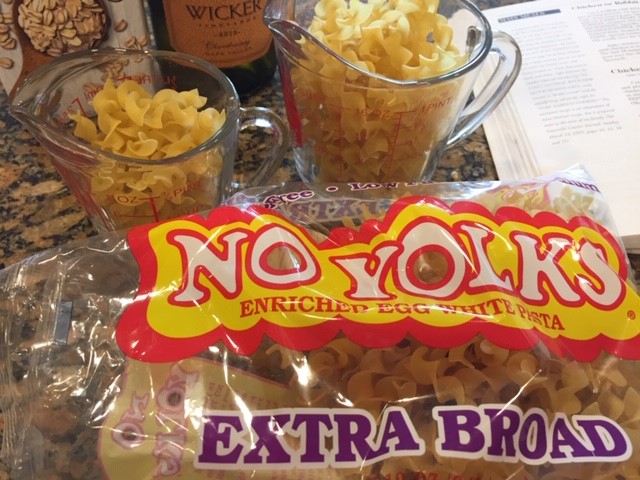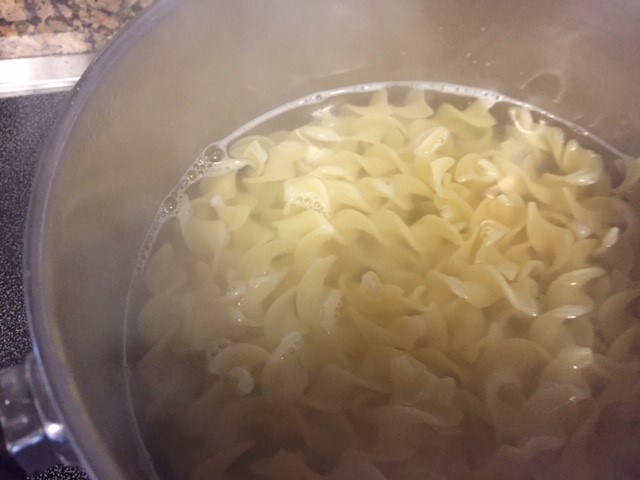 Be sure to noodles are well drained and cool.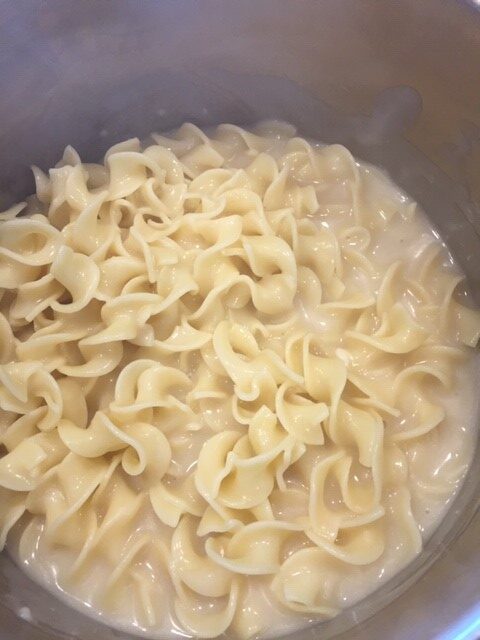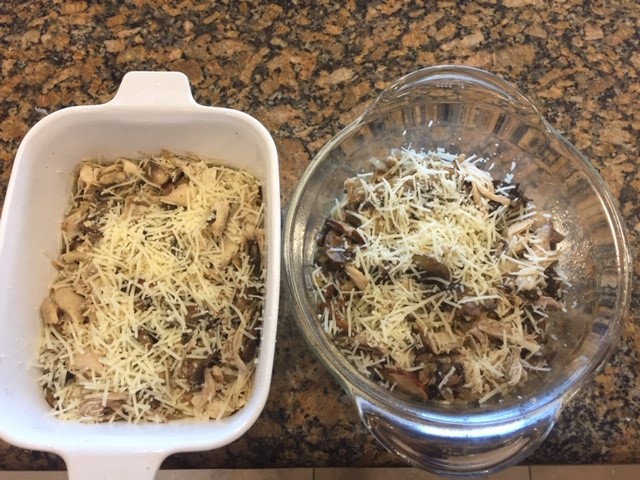 Split noodles between two baking dishes. Split mushroom mixture over the noodles in the two dishes. Sprinkle each with some additional grated cheese.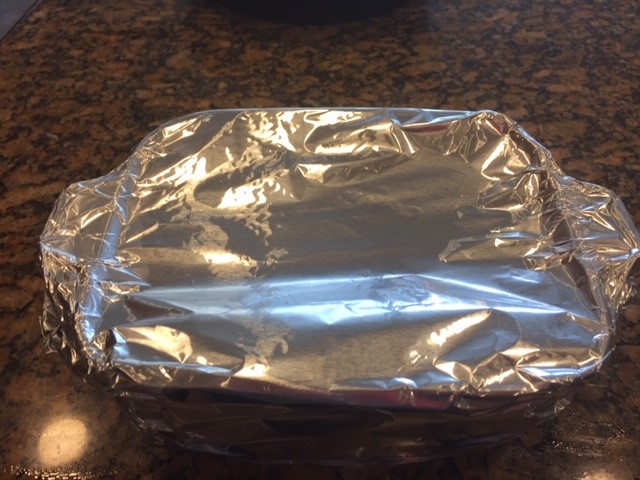 Cover one with foil & freeze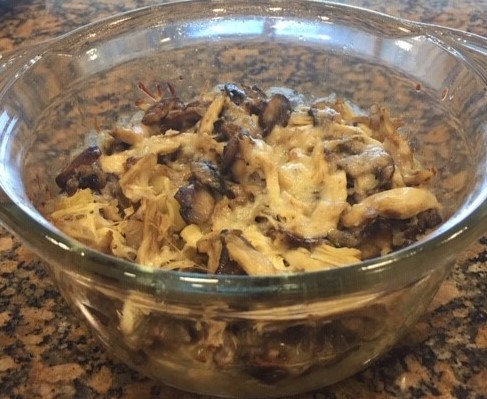 Bake the other at 350 degrees F
for 25-30 minutes.