Eating Our Way Through Louisville, KY
OMG! What could be more memorable and delicious than eating our way through Louisville with family and friends. So missing the opportunity to enjoy good food leisurely at restaurants and the homes of family and friends, we somewhat over did our first DM adventure after receiving the magic vaccine. The world is open again and we partied hardy with family and friends. Below, in order of events, is our visit to Louisville Sunday, May 2nd until leaving on Thursday, May 6th. What a tasty and fun time. Thanks to our hosts and those who joined in.
Sunday, May 2nd - Dinner at MJ & Bob's
Menu & Notes
Grilled shrimp kabobs with pineapple, onions, peppers and cherry tomatoes.
Before skewing Bon marinates the shrimp and other items in HOISIN SAUCE, what a wonderful flavor. Bob also grills the cherry tomatoes separately to ensure they were just right and not over cooked. With a complement of rice, we enjoy the exotic tastes and a relaxing evening after a long drive. What a great start for delicious memories.
Click Button below for an easy homemade Hoisin Sauce Recipe.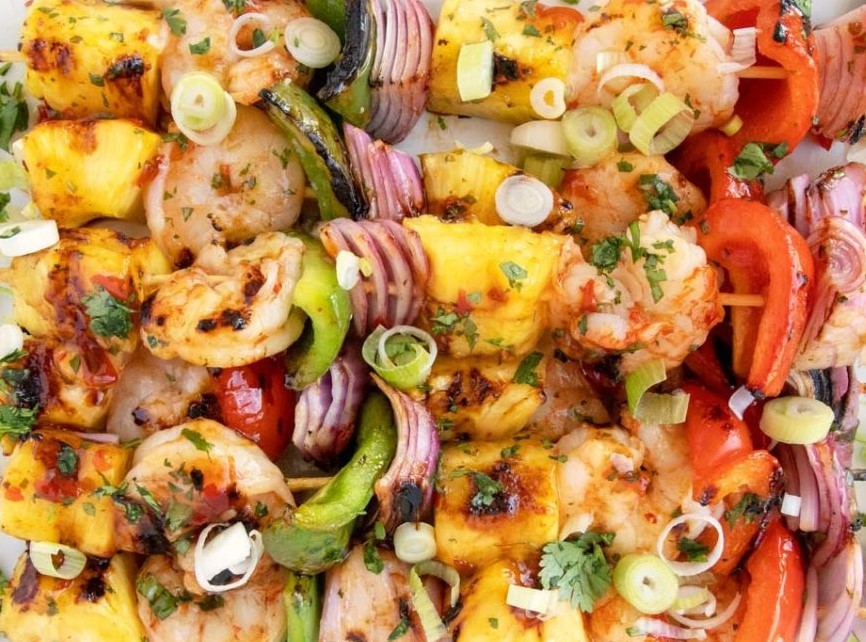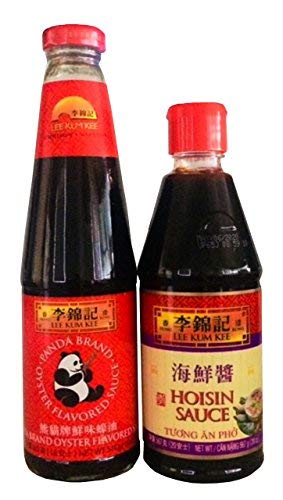 Monday, May 3rd - Dinner at Mile & T's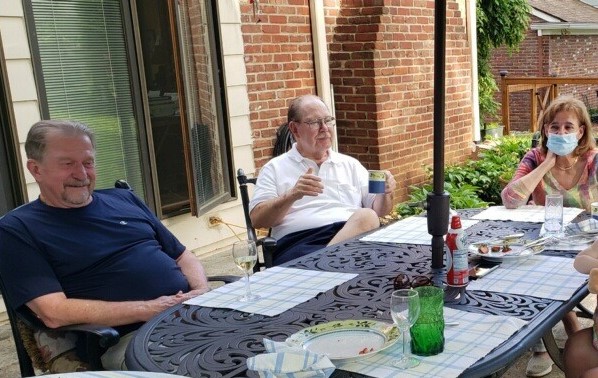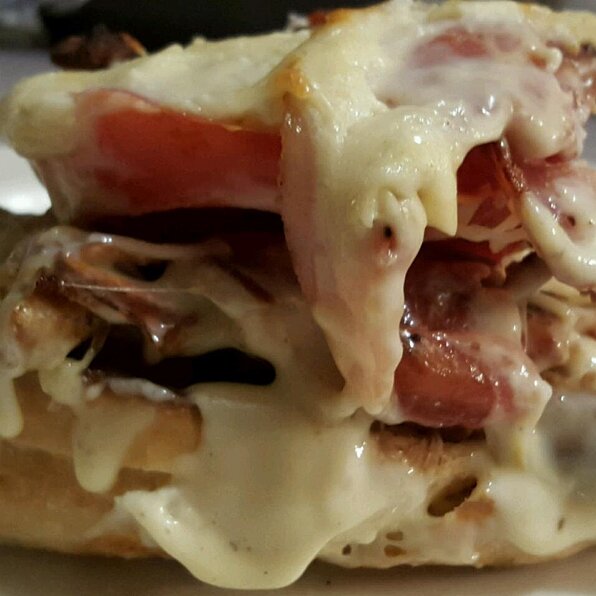 Monday evening Mike & T host a dinner of Smoked Turkey, corn pudding, orzo lemon pasta salad, green beans with country ham and Derby Bars. Most of the menu items were selected from a new cookbook called A Few Miles South. Theresa & Mike are long-time fans of Chef Michels Holly Hills Restaurant in Midway, KY. Theresa writes...
"I got a copy of the cookbook signed by Chef Michels at Fastig Tipton Farm on April 22....it was fun. She is a hero of mine!" (see photo right)
We also had the pleasure of meeting our newest great grand niece, Cora. Such a delightful little girl celebrating her first ONE-YEAR-OLD milestone in May.
On Wednesday evening, Mike & T treated us to Hot Browns (left) with the leftover smoked turkey. They were delicious. For dessert, Mike shares his Derby Bars and to our greatest surprise and delight they were even better than Monday night after freezing. A debate ensued about the shortbread crust...would a torta crust be better? After tasting the post chilled Derby Bars we gave a thumbs up for the original recipe.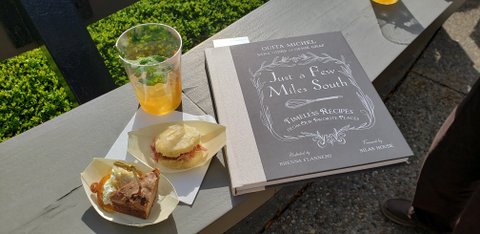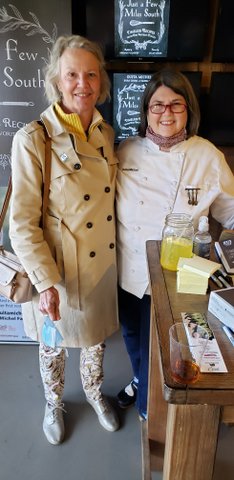 Tuesday, May 4th - Vincenzo Lunch & Party Planning
Luckily the turkey dinner the evening before is light, leaving plenty of room for a hardy lunch at Vincenzo's where, along with my siblings (minus brother Joe), we taste test Vincenzos' menu and plan my Dad's upcoming birthday celebration. When it came to testing the desserts we agreed to just two to split among us. Once we finished those two, it only seems fair to order all the others. OMG! What delicious memories. Pictures below are some of the luscious items we enjoyed. Also see Vincenzos full lunch menu below.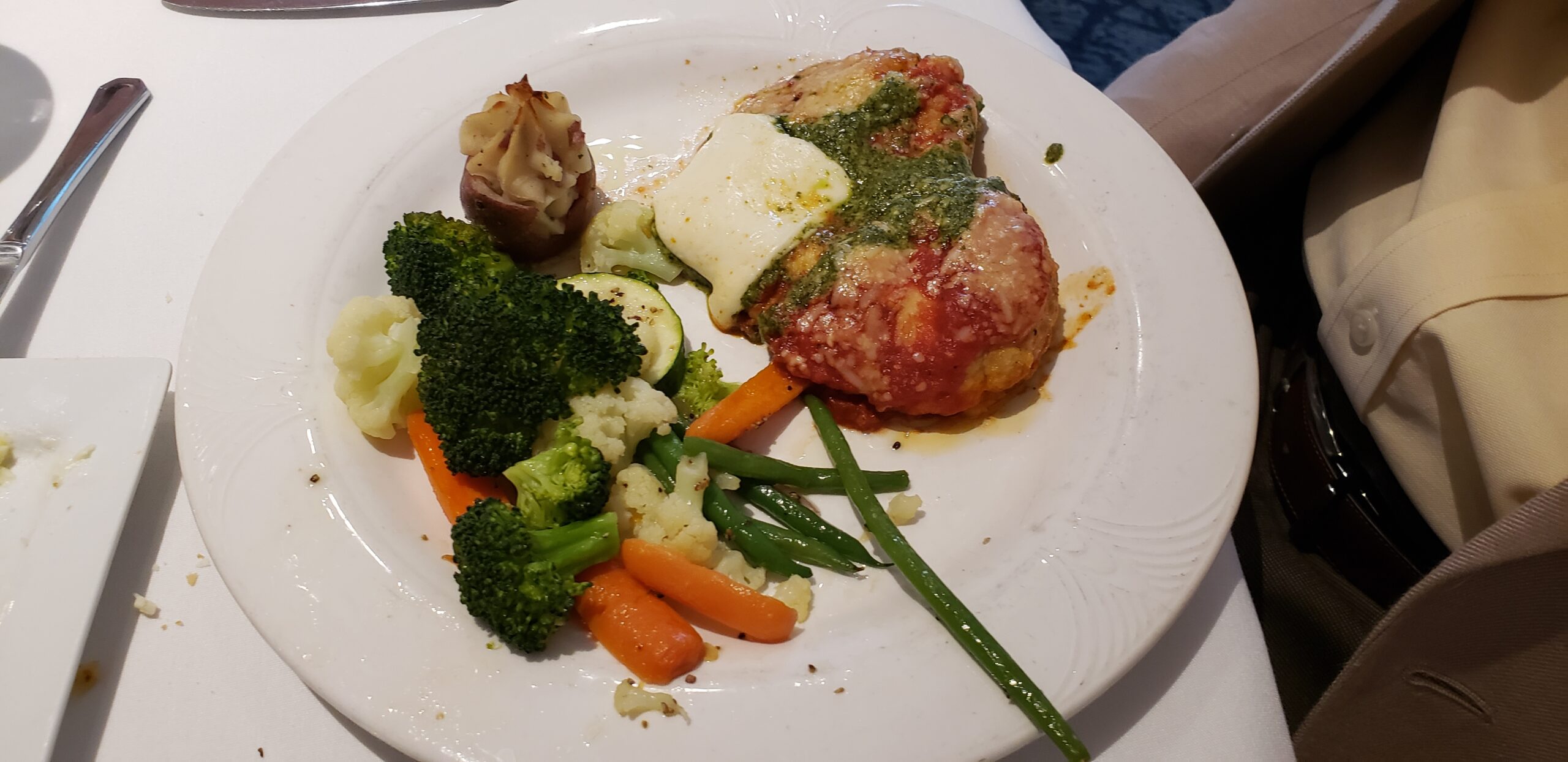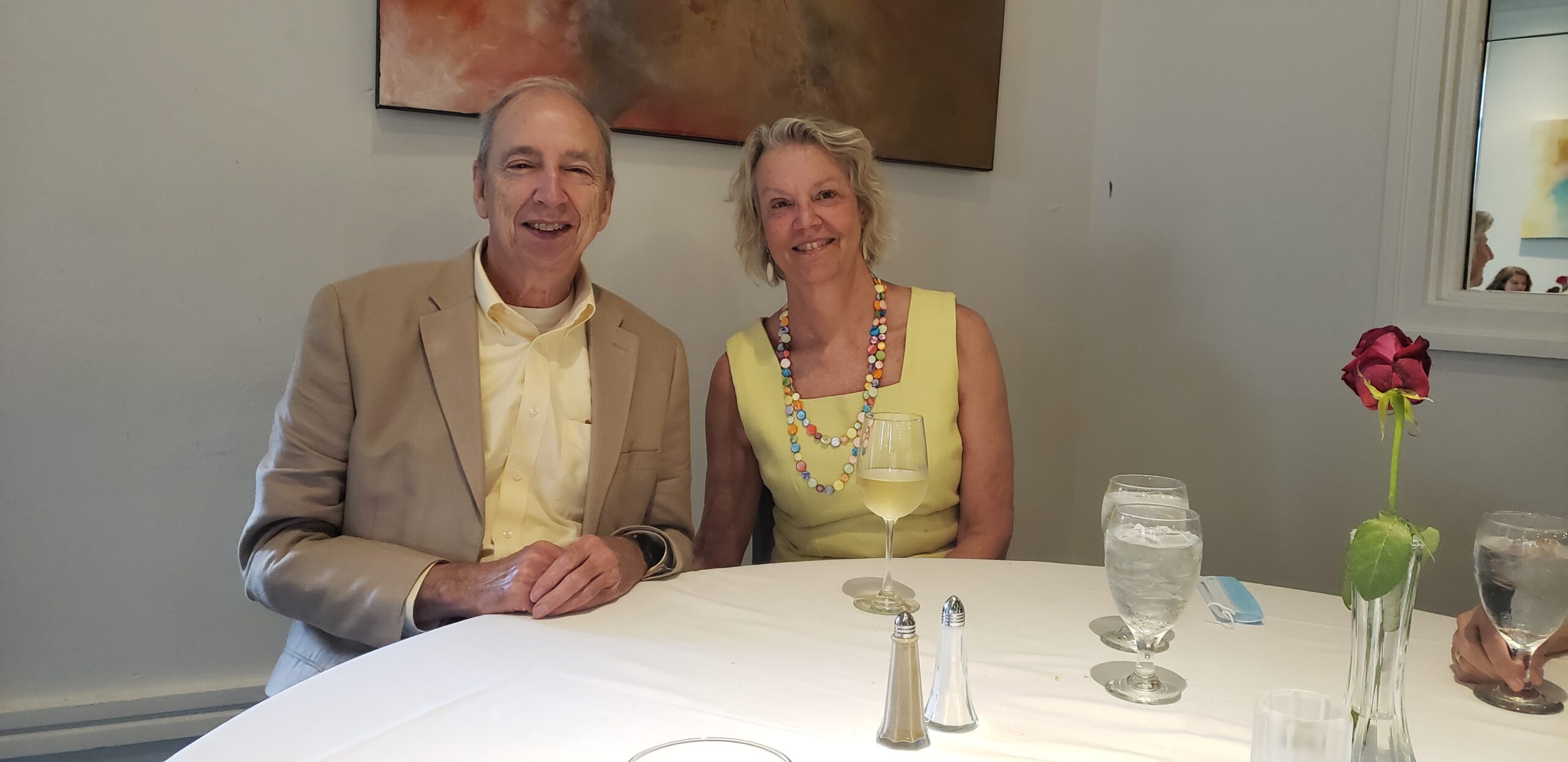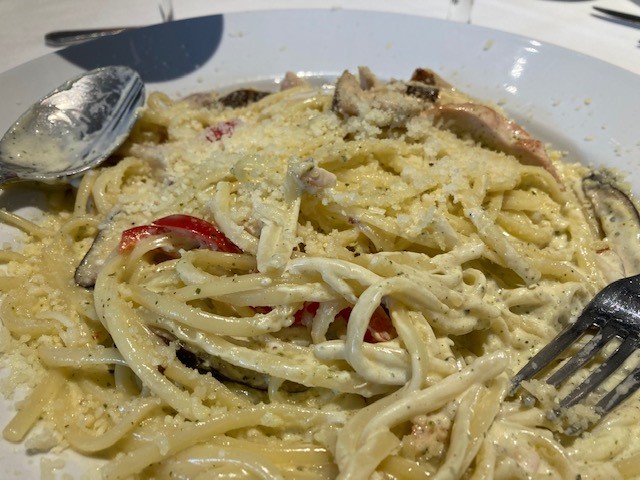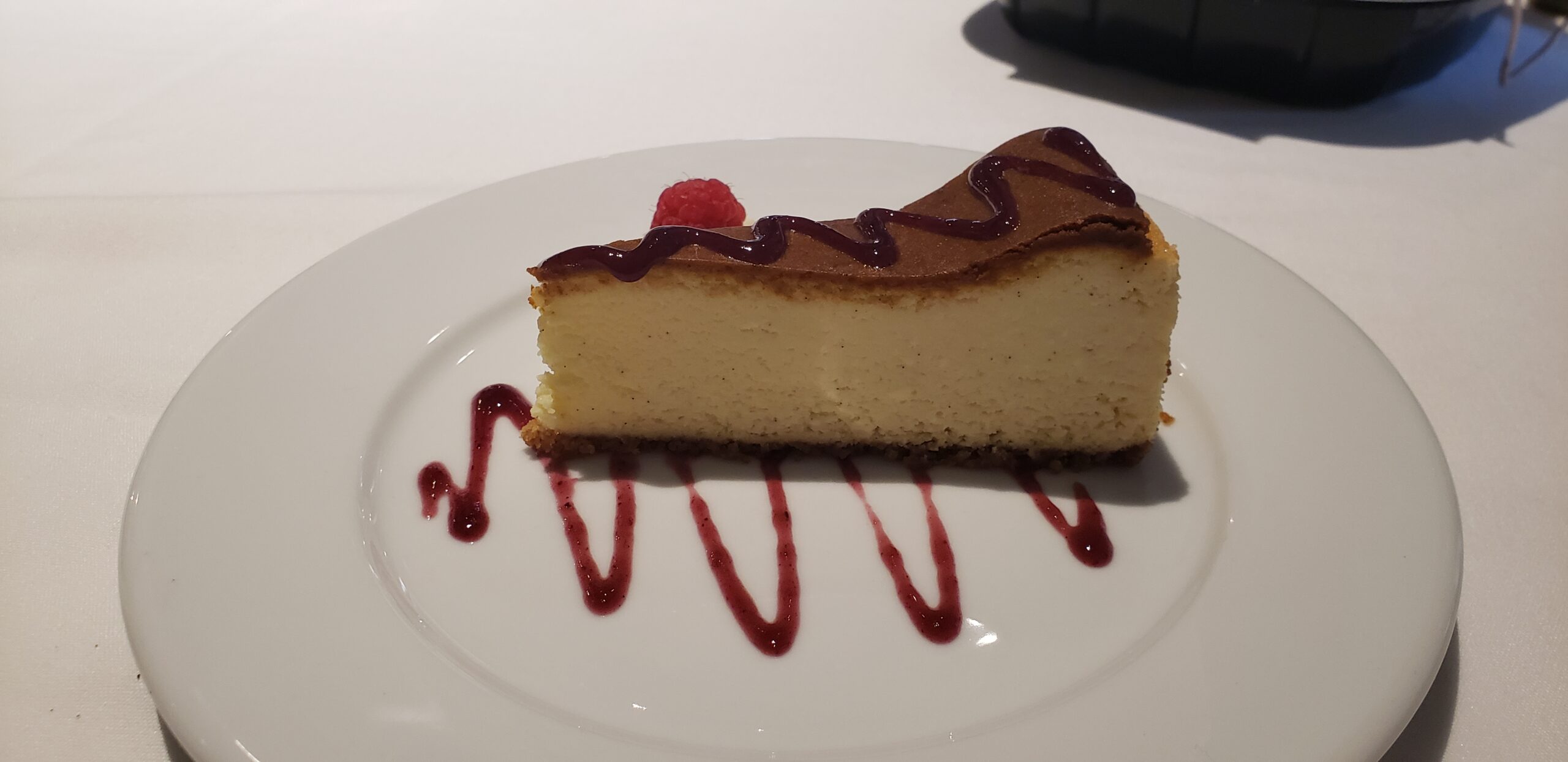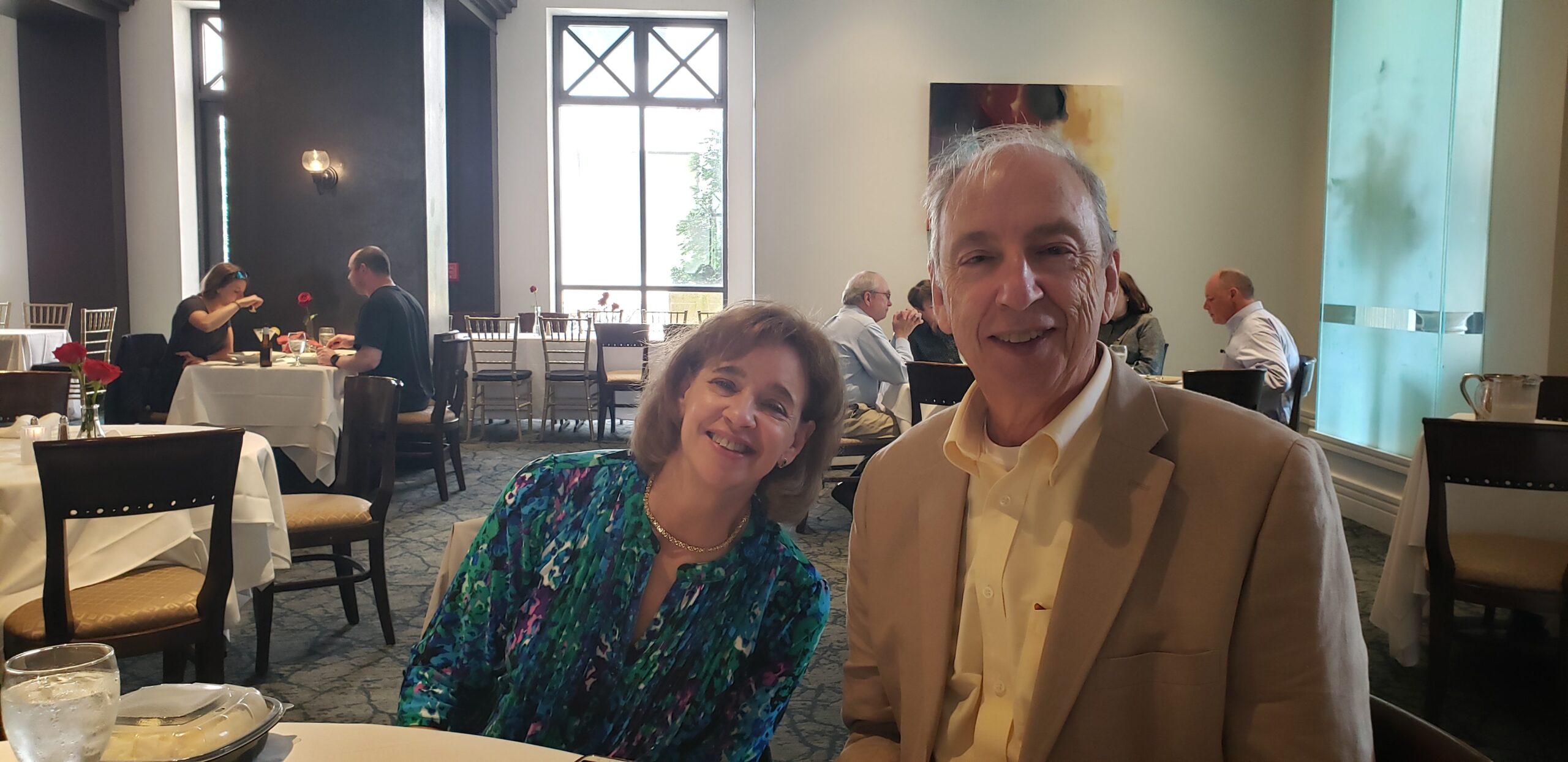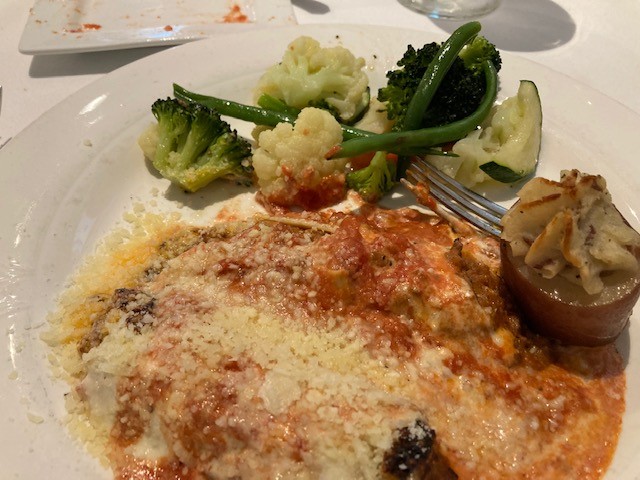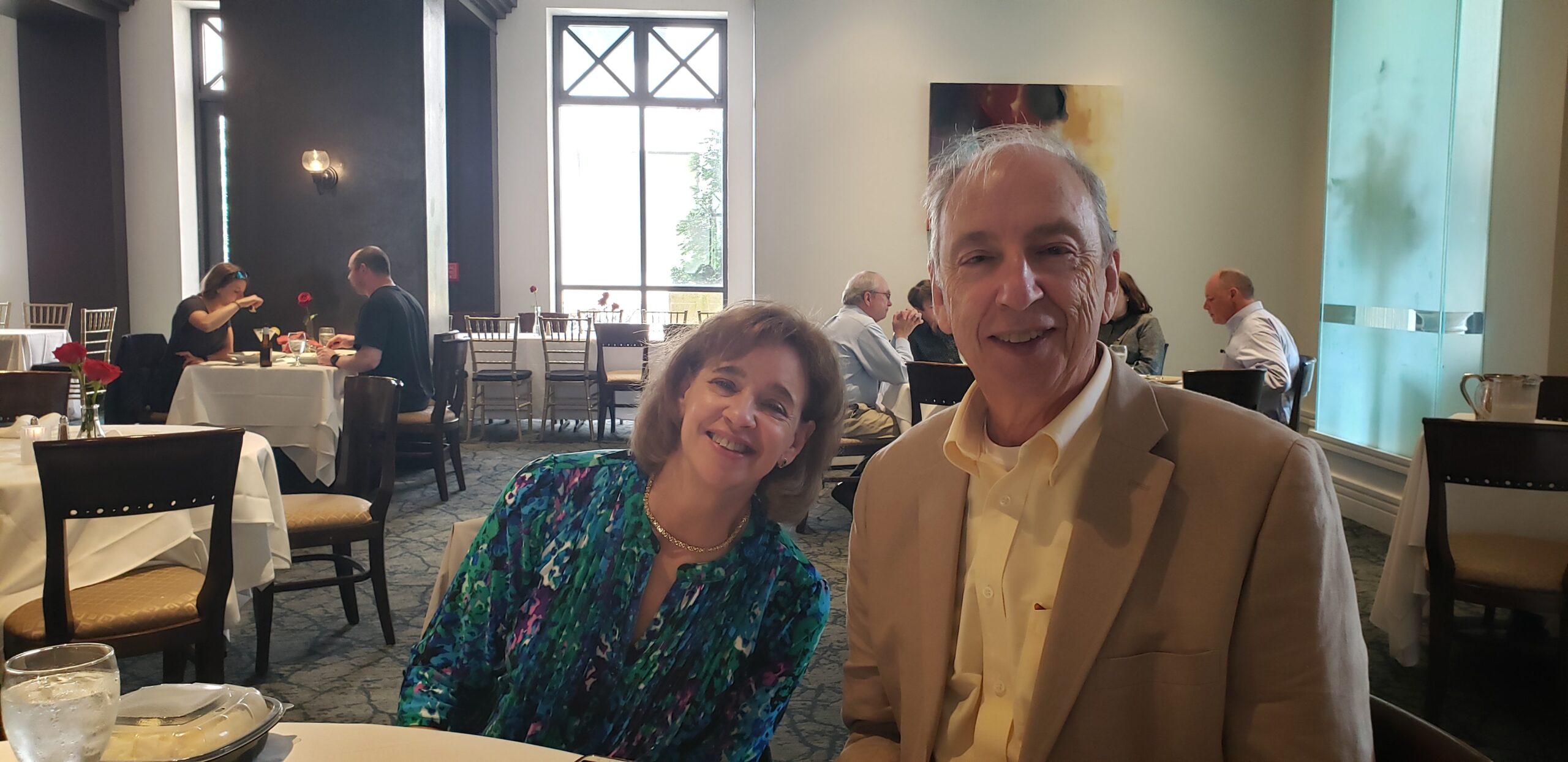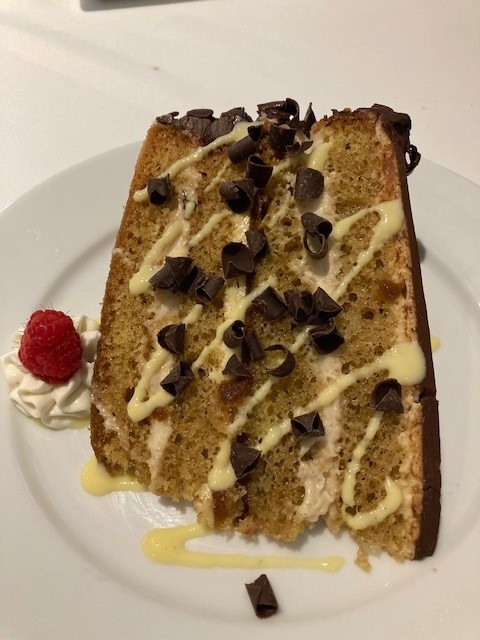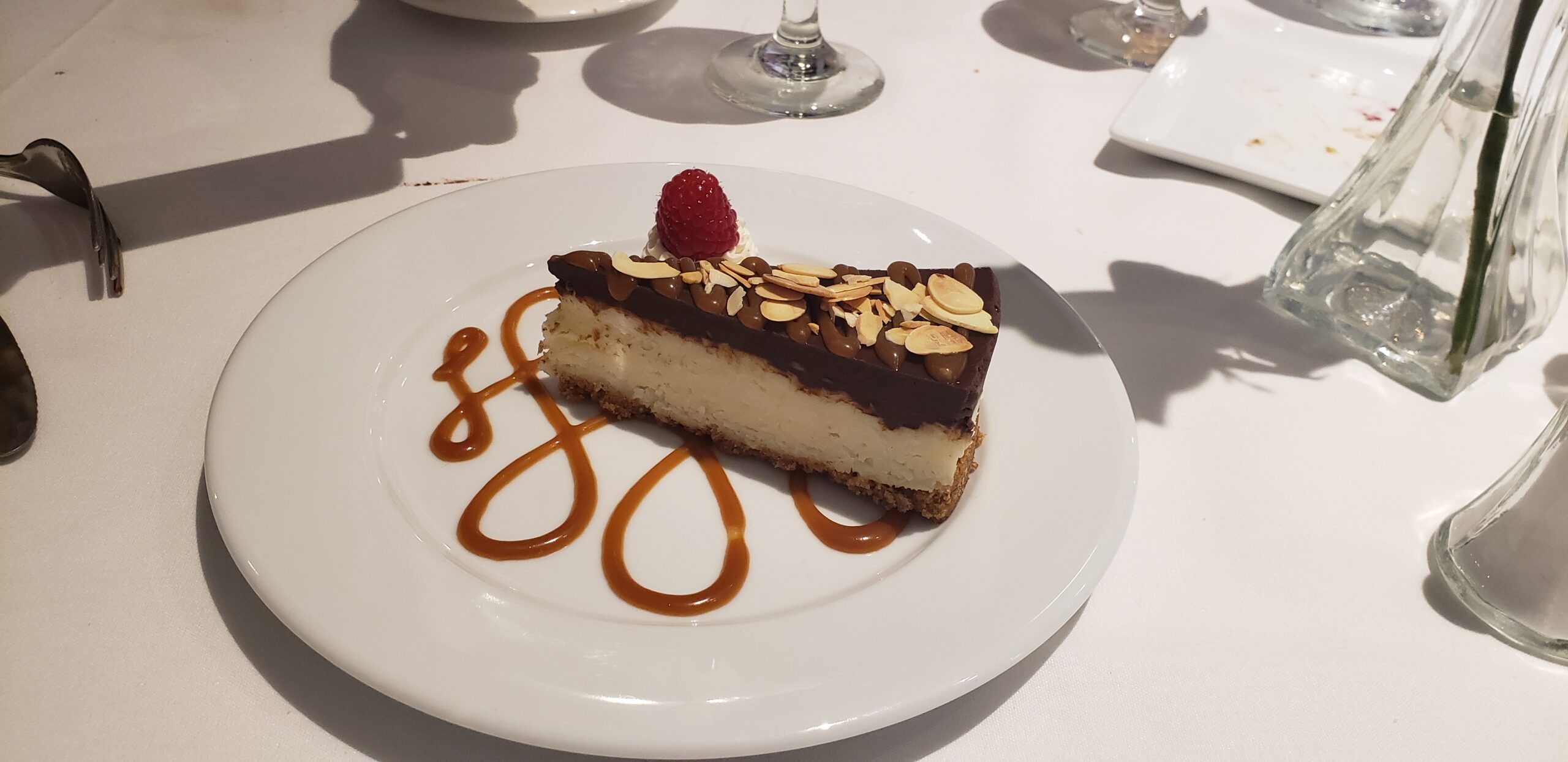 Vincenzos Lunch Menu
Starred are the items we tatsed...
SALADS
*INSALATA VERDE
A medley of fresh lettuce with Gorgonzola cheese tossed with extra virgin olive oil and balsamic vinegar
TOMATO & MOZZARELLA
Slices of fresh mozzarella cheese between a fresh vine-ripened tomato with olive oil, cracked pepper, and fresh basil
*CAESAR SALAD
Crisp Romaine lettuce, herbed croutons and freshly grated parmesan cheese tossed with the classic Caesar dressing
SPINACH
Fresh baby spinach with crumbled egg, bacon bits, green onions and sliced mushrooms with gorgonzola, drizzled with Balsamic vinaigrette.
PASTA SALAD
Farfalle pasta tossed in a vinaigrette with vegetables and grape tomatoes, dusted with parmesan. Served as an entree.
VINCENZO'S COBB SALAD
Fresh Spring Mix with grilled chicken, crumbled egg, avocado, bacon, cheddar cheese, tomato, and hearts of palm. Choice dressing.
SOUPS & APPETIZERS
SOUP OF THE DAY
SMOKED SALMON
Smoked salmon with shallots, olive oil, lemon and capers
*TOASTED RAVIOLI ST. LOUIS STYLE
Served with a spicy marinara sauce
SICILIAN CALAMARI
Squid rings lightly battered and sauteed with peppers, onions, black olives and garnished with lemon. Served with marinara sauce.
SANDWICHES
ATLANTIC COD SANDWICH
Lightly breaded filet of cod served on a grilled Brioche with lettuce, tomatoes, Bermuda onions and homemade tartar sauce. Served with chips or fries.
GRILLED TURKEY CLUB
Turkey breast slices, bacon, ham, lettuce and tomato on Texas toast with choice of chips or fries.
ITALIAN MEATBALL SUB
Homemade Italian meatballs served on a toasted hoagie with marinara and melted provolone. Served with chips or fries.
*THE BIG VINNIE
Best burger in Louisville! Fresh ground tenderloin & sirloin, seasoned and grilled, served dressed on grilled Brioche with bacon, sauteed onions and cheddar cheese. Served with chips or fries.
PASTA ENTREE'S
TORTELLINI BUDDEKE
Pasta dumplings tossed with prosciutto ham, sliced button mushrooms, and peas in a tomato cream sauce! A house favorite!
*CREPES AGOSTINO
A blend of ground veal and beef wrapped in a delicate crepe and baked in a bechamel and marinara sauce.
LINGUINE MEATBALLS
Agostino's homemade Italian meatballs tossed with linguine in sauce marinara.
LINGUINE TETTRAZINI
Semolina linguine tossed with grilled chicken, peppers, and mushrooms in an herbal cream sauce.
CHICKEN CACCIATORE
Semolina pasta tossed with julienne of sweet bell peppers, onions and fresh mushrooms in a zesty pomodoro style sauce.
*CAPELLINI PESCE CIOPPINO
Angel hair pasta tossed with a medley of fresh seafood including shrimp, scallops, cod and salmon in a smoky tomato seafood broth.
FETTUCINI ALFREDO CON POLLO
Ribbons of fresh fettucini, tossed with strips in grilled chicken in our traditional Alfredo style sauce.
PRANZO
*VEAL OR CHICKEN MARSALA
Scaloppine of veal sauteed in Marsala wine with fresh button mushrooms. Served with fresh vegetables and potato of the day.
VEAL OR CHICKEN PICCATA
Scaloppine of veal sauteed and finished in a sauce of lemon and white wine with capers. Served with vegetables and potato of the day.
VEAL OR CHICKEN PARMESAN
Scaloppine of veal lightly breaded and pan fried and served with fresh melted mozzarella in our homemade marinara sauce.
SALMON CHAMPAGNE
Atlantic salmon grilled and served in a Champagne dill sauce with wild mushrooms. Served with vegetable and potato of the day.
*TOURNADOS BORDELAISE
Medallions of tenderloing, grilled and served in a Bordelaise sauce with sliced mushrooms. Served with vegetable and potato of the day.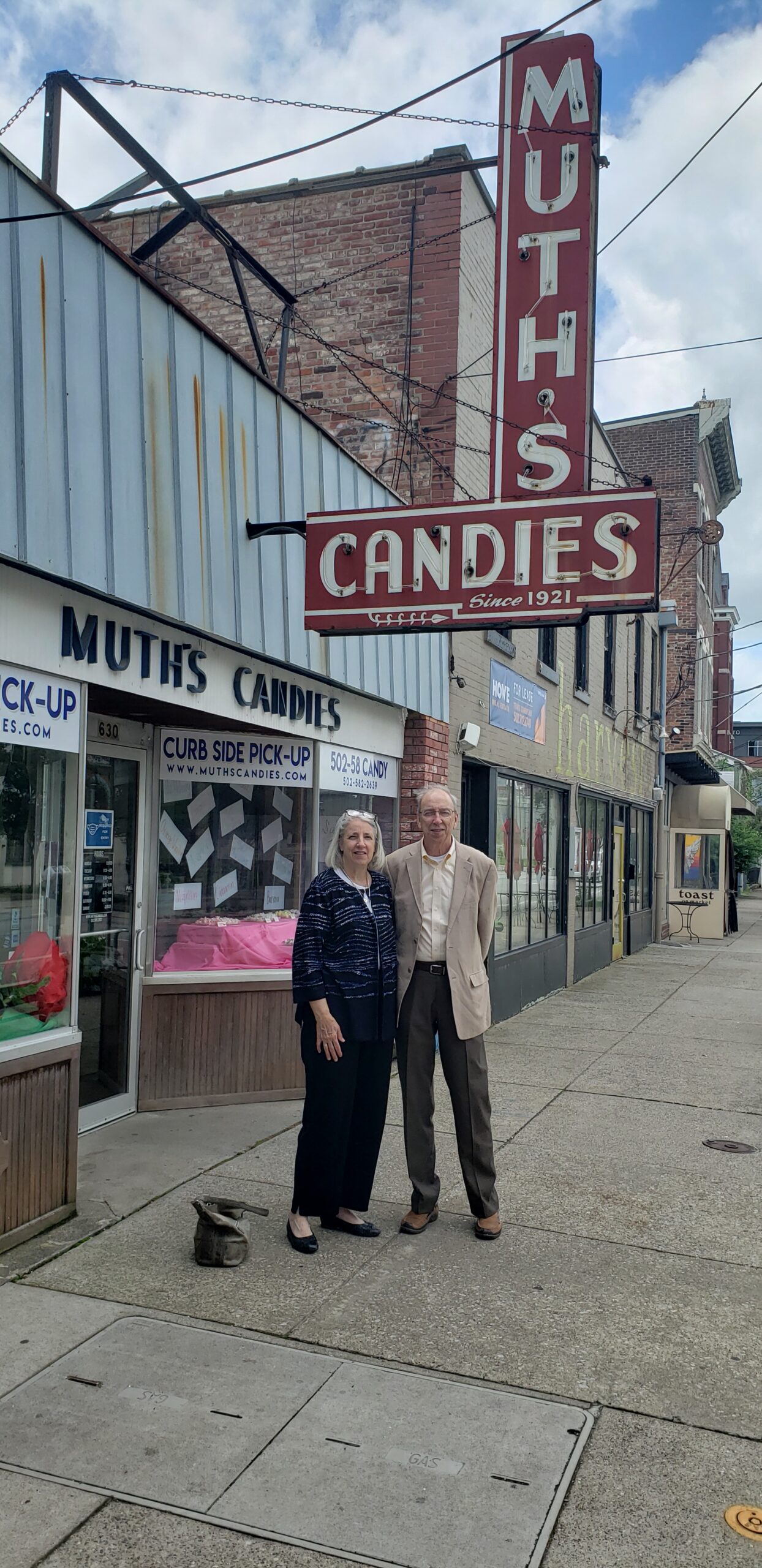 After lunch we made a stop at Muth Candies. They are celebrating their 101 anniversary. This is the candy store where my mother and her siblings visited to break their Lenten candy fast each year. I recall visiting Muths as a child and my mother always delighting in all her delicious memories. On this visit I purchased a few Derby chocolate treats (below) and a bag of vanilla saltwater taffy.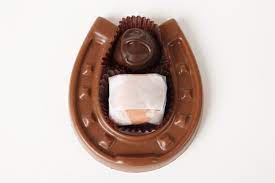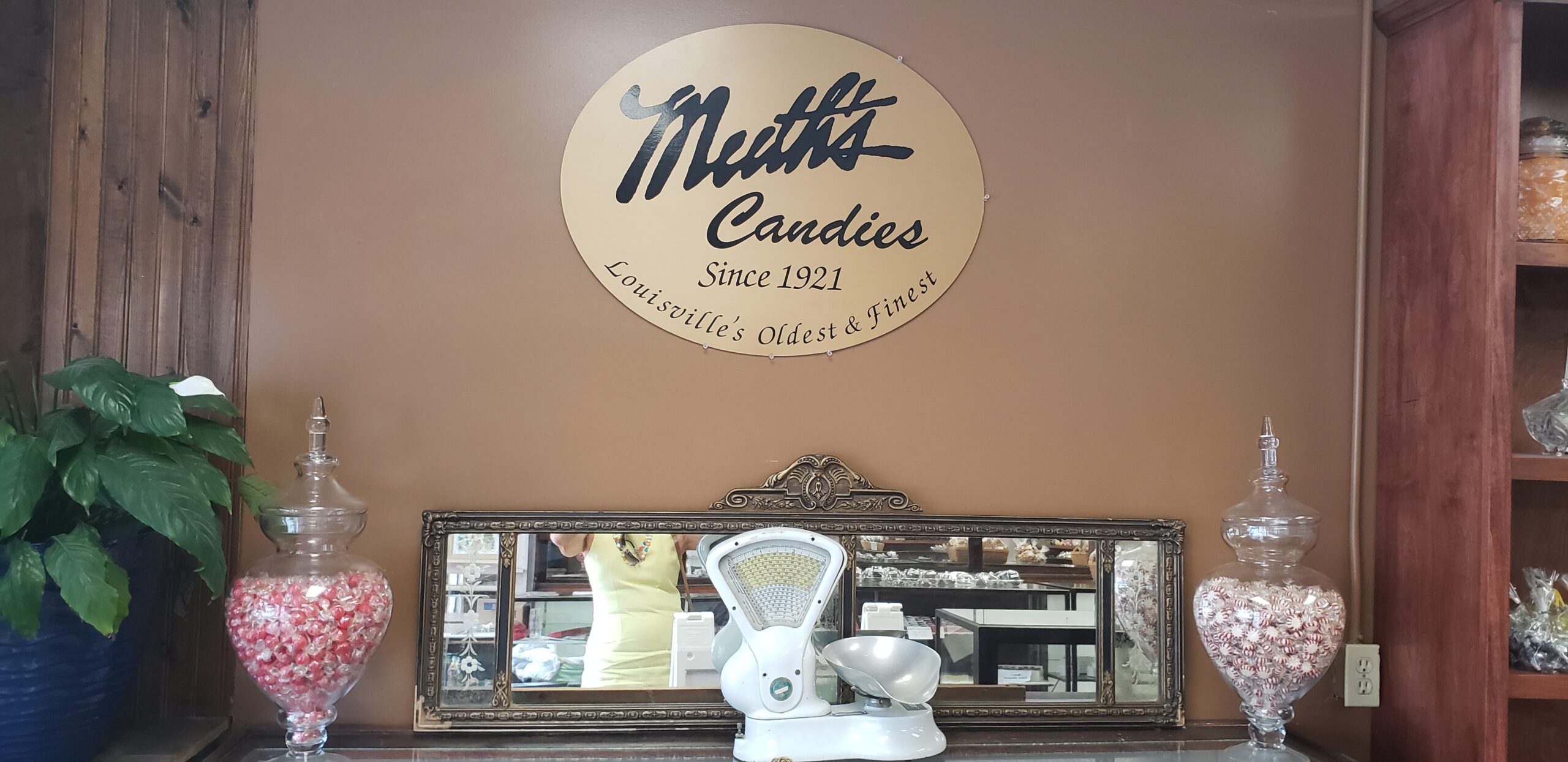 May 4th - Captain's Lunch
A Captain's Lunch sounds fun and I have always wanted to go to Captain's Quarters to enjoy a relaxing afternoon lounging along side the Ohio River. An afternoon out with family and friends is so enjoyable, especially after a year of isolation. I hadn't seen these ladies for over a year and, I can't recall the last time BarbGS and I crossed paths. What a delightful and delicious day. Click button to read about Captain's Quarters.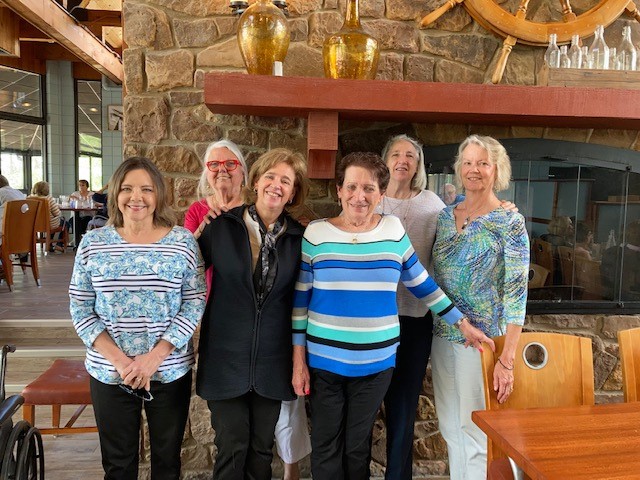 L-R: Mary Sue, BarbGS, MJ. RoseTB, ME, Theresa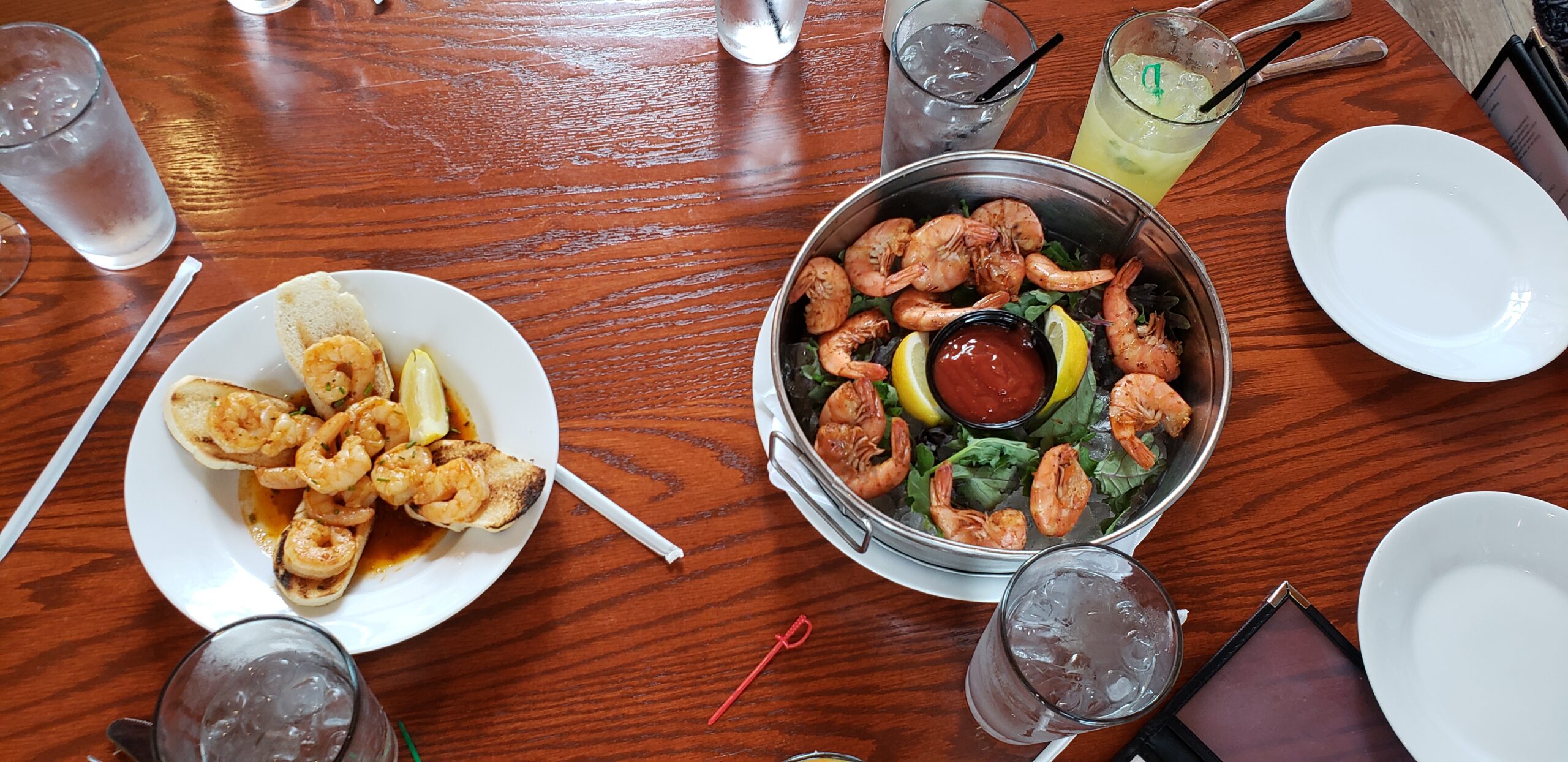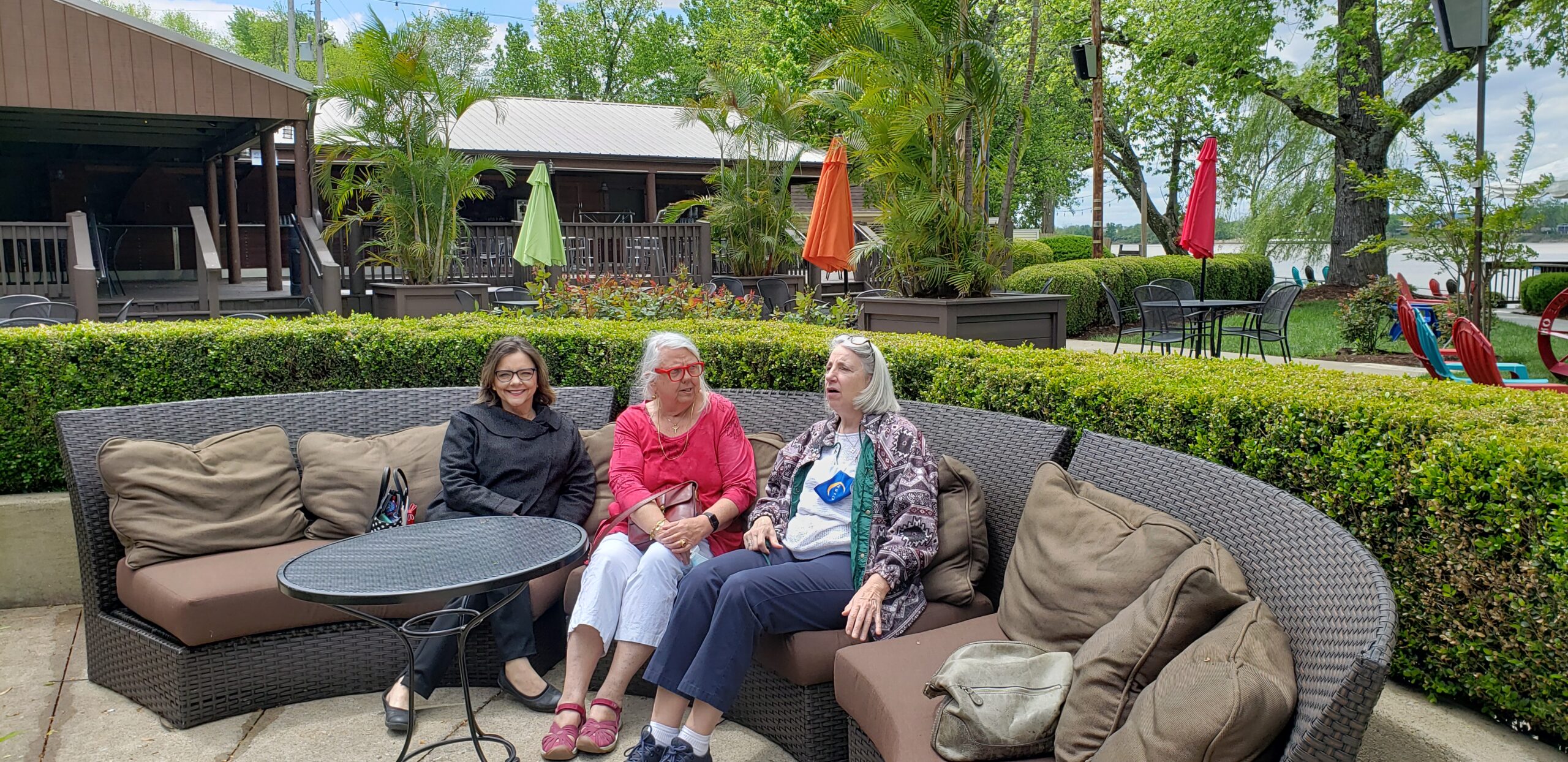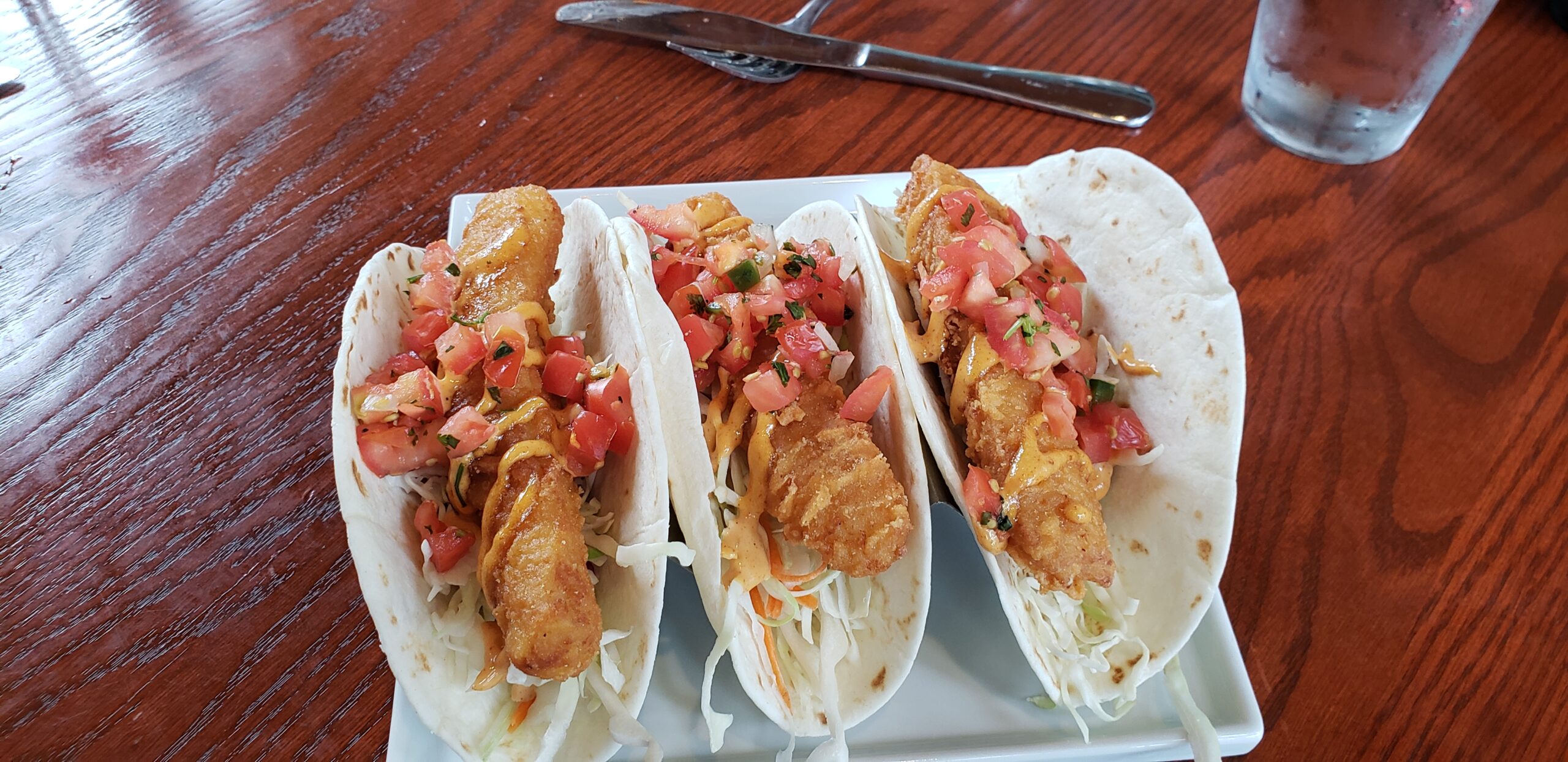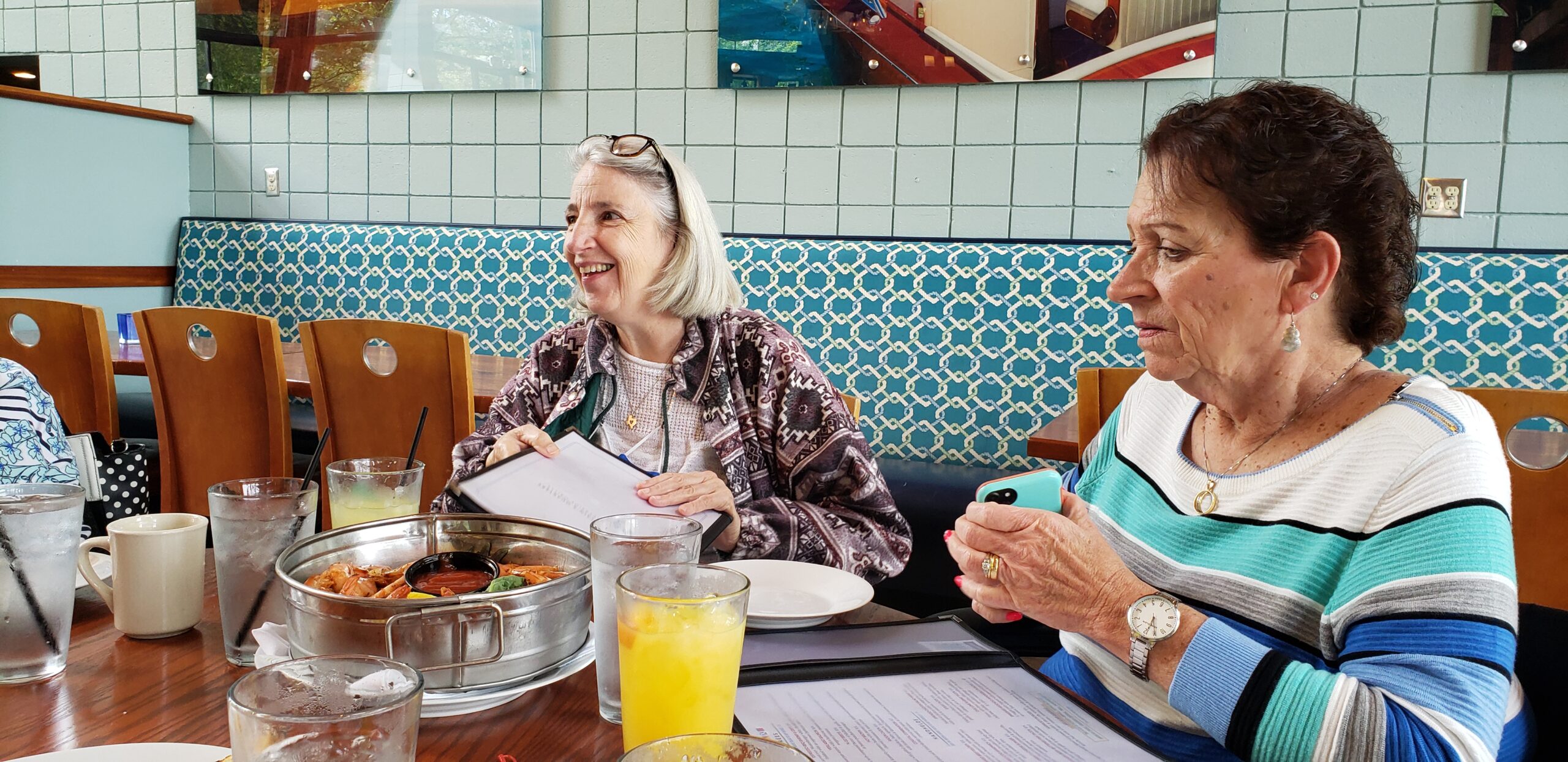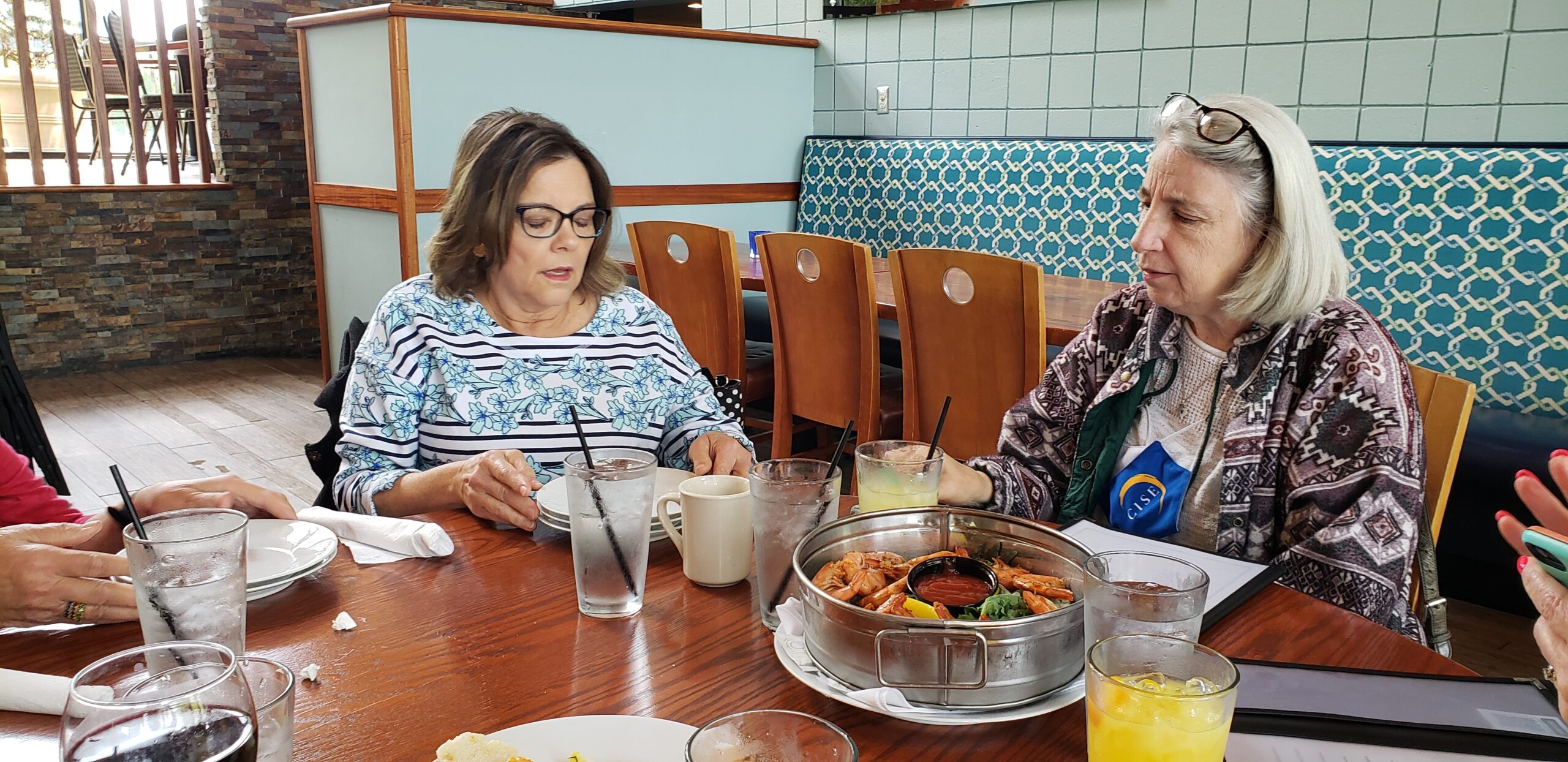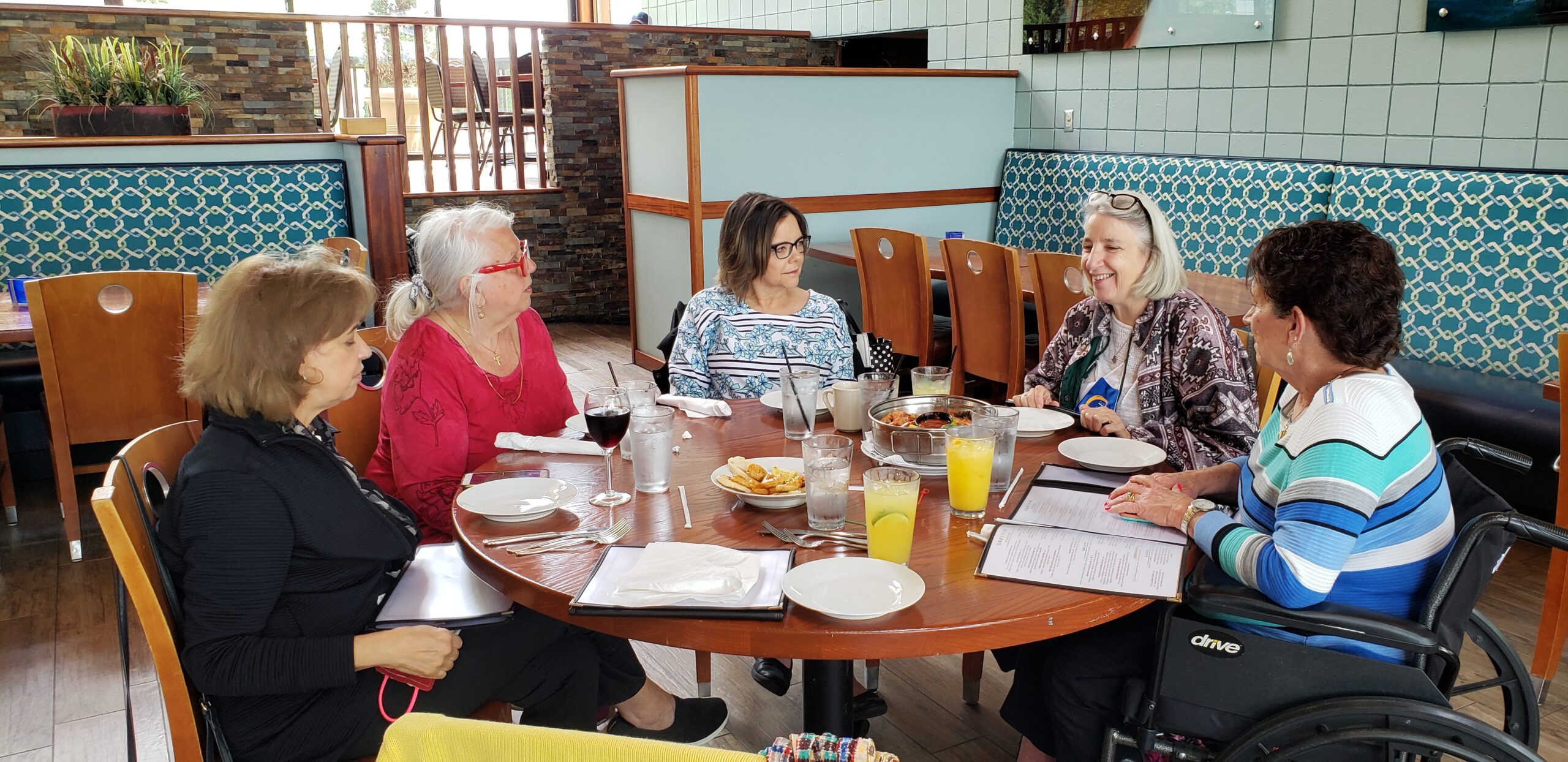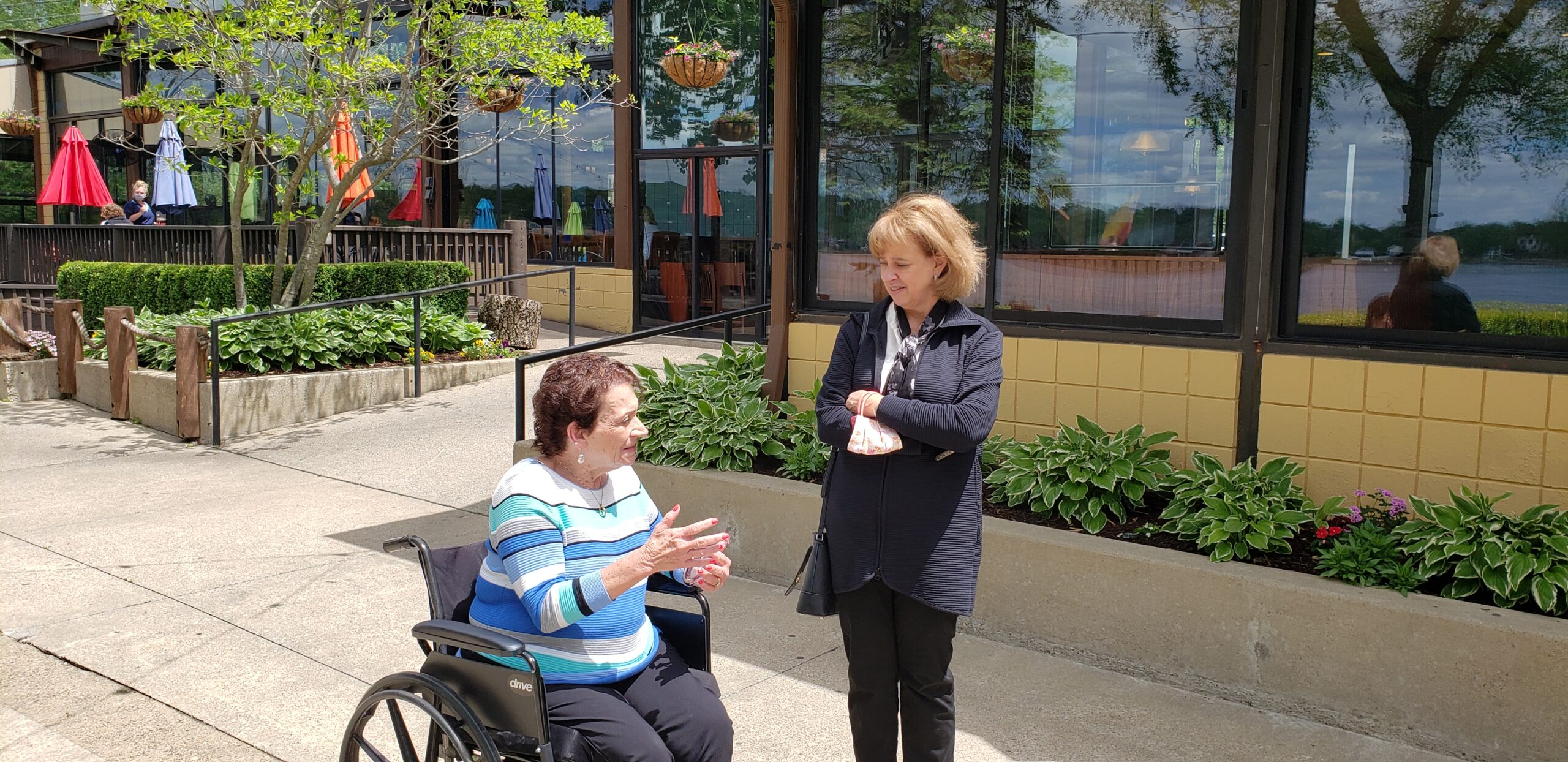 After lunch a bunch of us head to the cemetery to visit with our passed loved ones We are an odd lot of characters!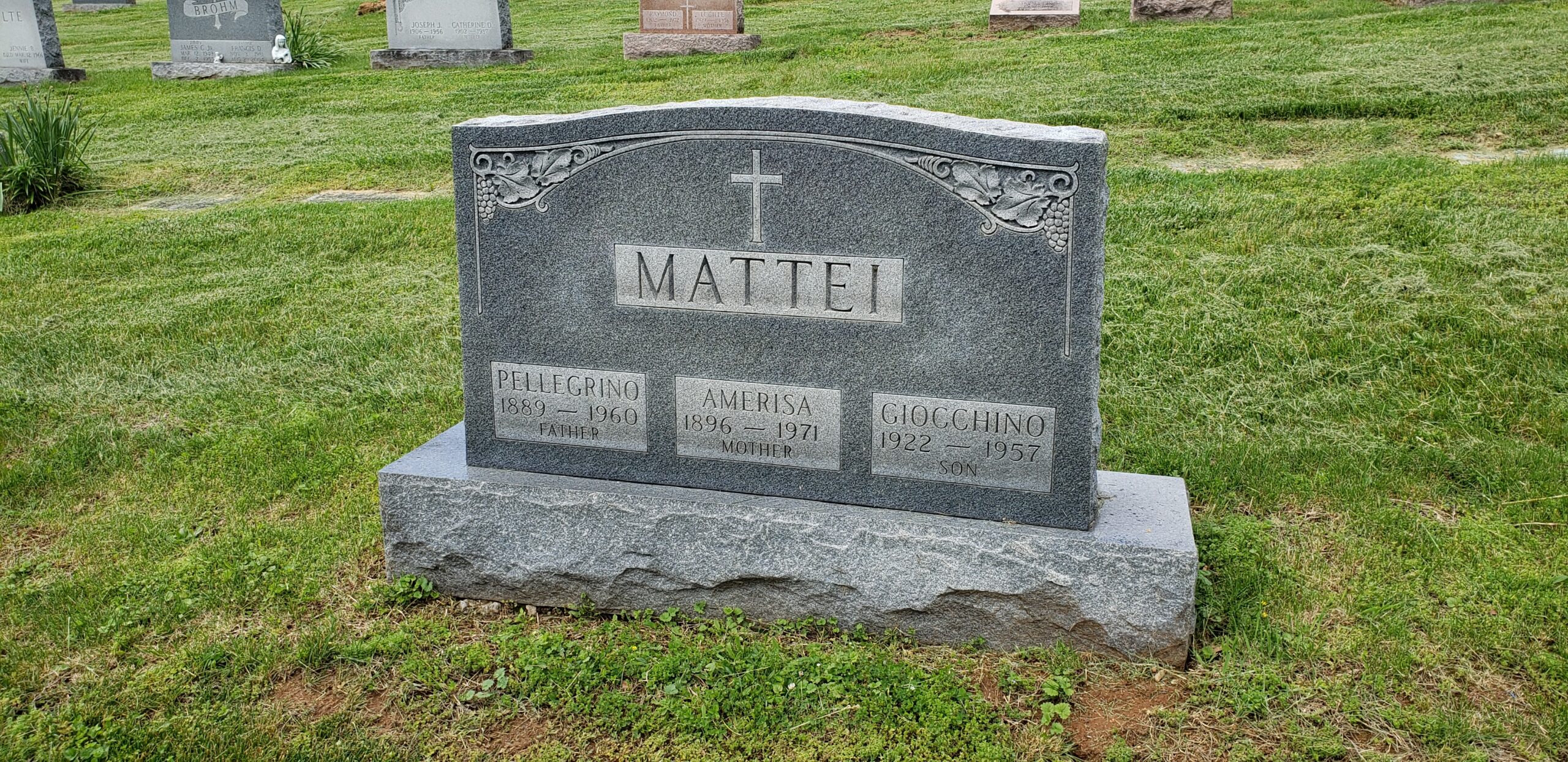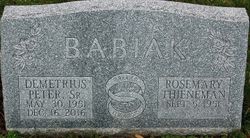 Visit to my Grandparents in Louisville and Uncle Jack. Also stopped by to visit with Pete, Rose's husband. It is so hard to believe it has been 5 years since his passing. On the right is my sister, MJ, pointing the way to visit Uncle Dominic & Aunt Bernice. I finally have a visual to remember where they are interned. We hoped to find Aunt Dorina but no luck this trip. Maybe next year.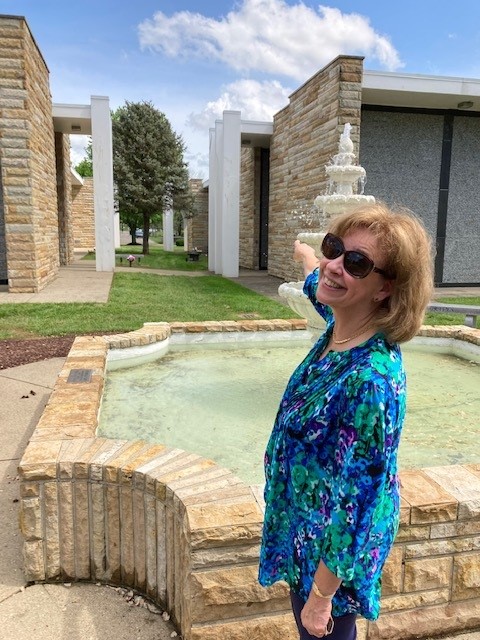 We left Louisville Thursday, May 6th and drove to Northern Kentucky to visit the Hellebusch Family and a full weekend of milestone adventures. CLICK HERE to view Eating Through NKY & More.