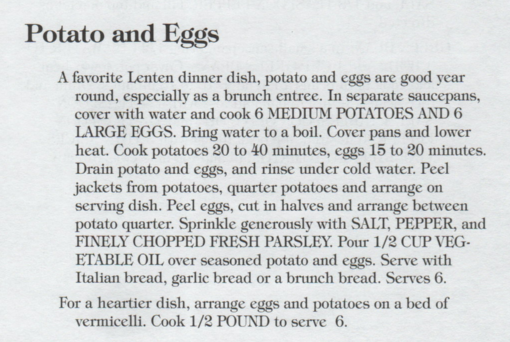 This original potato and egg recipe is on page 102 of the Delicious Memories cookbook. This Lenten favorite was served often on Ash Wednesdays for dinner as it is very filling after a day of fasting. You can follow the recipe to the right but the enhancements in the update below will add to the pleasure and nutritional value of this meal. Follow the instructions with photos below. Current recipe updates on the website are for two servings. Since Steve and I are a small family now, I am pairing down recipes to meet our needs. I have stipulated how to enlarge recipes for more servings by showing ingredients per person.

INGREDIENTS NEEDED
2 to 4 eggs per person
(I use 2 per person in this demo)
1 oz of spaghetti per person
(2 oz used in demo)
1-1/2 TABLESPOON OF SALT
1/4 CUP APPLE CIDER VINEGAR
1 TABLESPOON OF EXTRA VIRGIN OLIVE OIL
(2 oz in demo)
1 TABLESPOON OF NUTRITIONAL YEAST
(2 TBLS in demo)


STEP 1 - Boil Eggs
After years and years of unsatisfactory hard boiled eggs, the instructions following has resulted in consistently and perfectly cooked eggs.
Place eggs in saucepan with enough cold water to cover at least 2 inches. Add 1 TBSP of salt and 1 TBSP of Apple Cider Vinegar. Bring to a quick hard boil over high heat for a minute. Remove pan from burner and cover. Let stand for 15 minutes. Place some ice cubes in pan to cool eggs completely. Peel and quarter when needed.
STEP 2 - Peel & Boil Potato
Select your favorite type of potato, Russets are our choice.
ADD 1/2 TABLESPOON OF SALT TO WATER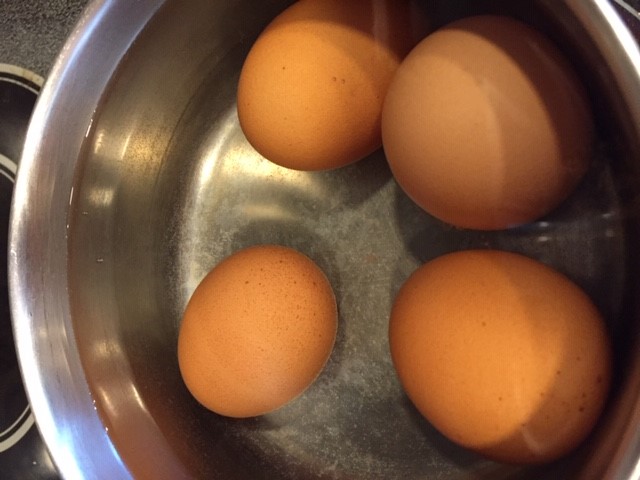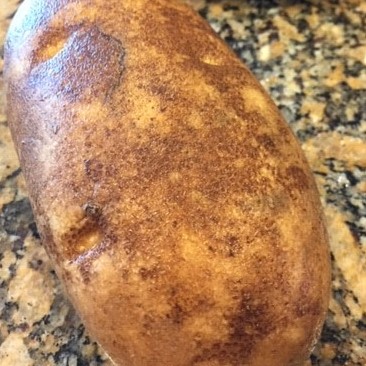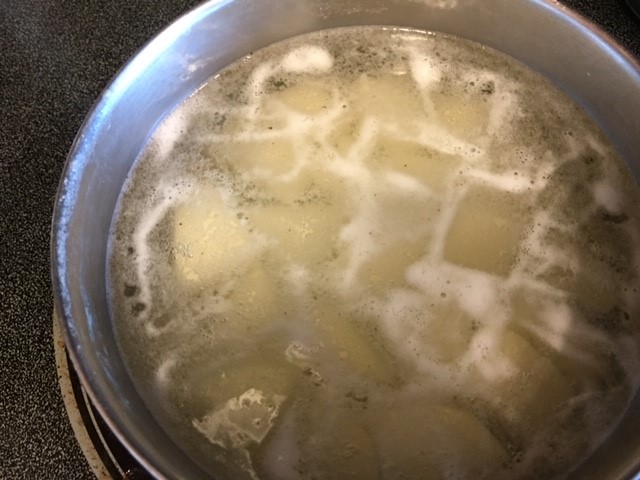 STEP 3
Measure out 1 oz of spaghetti per person. I use a protein enriched variety. Break up spaghetti strands into pieces.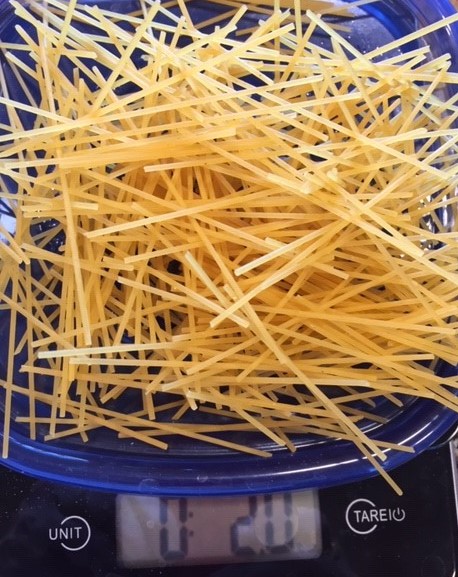 STEP 4
With a slotted spoon remove cooked potatoes from boiling water. Add spaghetti to hot water adding addition water if needed to cover the spaghetti by at least 2 inches. Watch closely as the water will froth up. If you use fresh water in place of the potato water be sure to add salt. Cook 15 - 20 minutes depending on you texture taste.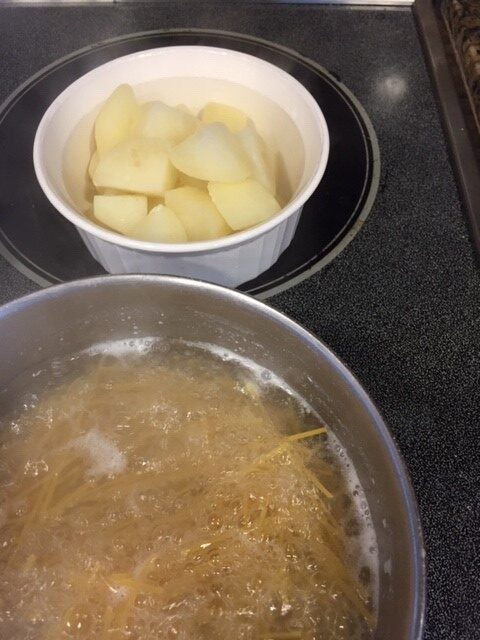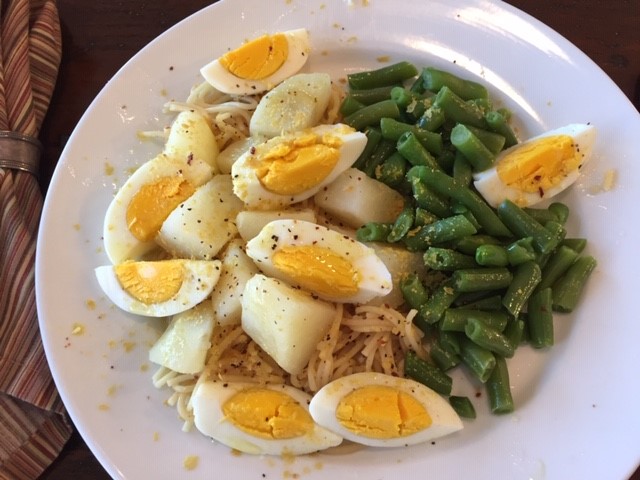 STEP 5
Arrange & Drizzle Olive Oil
Drain spaghetti and arrange 1 oz portion on half of plate.
Top with potatoes and quartered eggs.
Fill second half of plate with favorite steamed vegetable.
Drizzle 1 TABLESPOON of Extra Virgin Olive Oil over all.
Sprinkle all with seasoned pepper.
Salt has already been cooked in ingredients.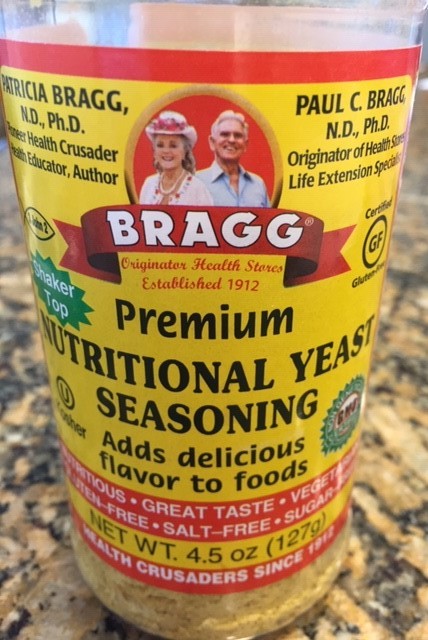 STEP 6
OPTIONAL
Sprinkle 1 tablespoon of Nutritional Yeast over all.
This will enhance the taste and nutrition of this meatless meal.