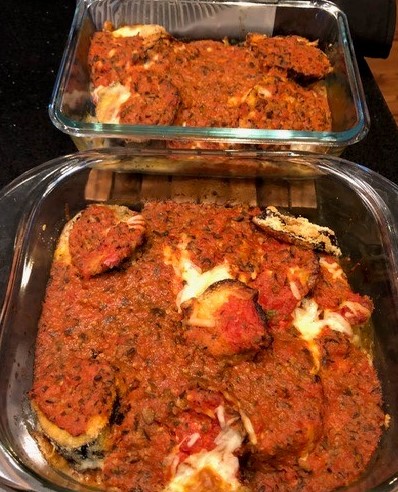 Meredith All-Baked Eggplant Casserole
My daughter-in-law has a great updated recipe for Eggplant Parmesan. While it is similar to my Mom's recipe below. Meredith used almond flower for her dipping and then BAKED the almond flour-egg dipped eggplant slices. They formed a crispy coating. She cooled the baked eggplant rounds and used them in a casserole. You can use my Mom's recipes below for a guide. Just use almond flour in place of white flour and BAKE versus frying the eggplant rounds. Be sure you don't miss the step of dying your eggplant on paper towels before baking or frying the eggplant. This is a wonderful, healthier UPDATE to the traditional recipe. Thanks for sharing, Meredith.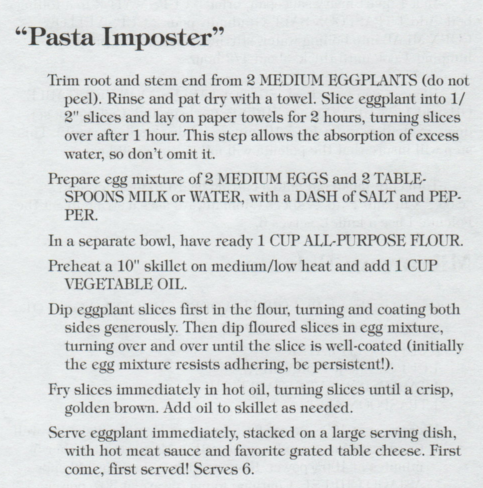 Use the recipes right and below as a guide to construct your casserole. Be sure to replace regular flour with almond flour, or any other favorite flour (i.e. oat flour). Bake the eggplant rounds on a cookie sheet lined with parchment paper (a little cooking spray will help to keep the rounds from sticking to the parchment). Please share any attempts you make with eggplant or any of your summer favorite dishes.