Vine-Ripened Tomato Sauce
Fall is full of special aromas conjuring up so many delicious memories. In my original DM cookbook I share my Grandmother Ida's recipe for processing and storing vine-ripen tomatoes for the winter. I continue to use her basic process but thankfully a Kitchen-Aide food processor replaces grandma's more time consuming operation. Below is a recap of this seasons exercise. Please share your recipes and processes for creating garden fresh tomato sauce bases at share@deliciousmemories.com.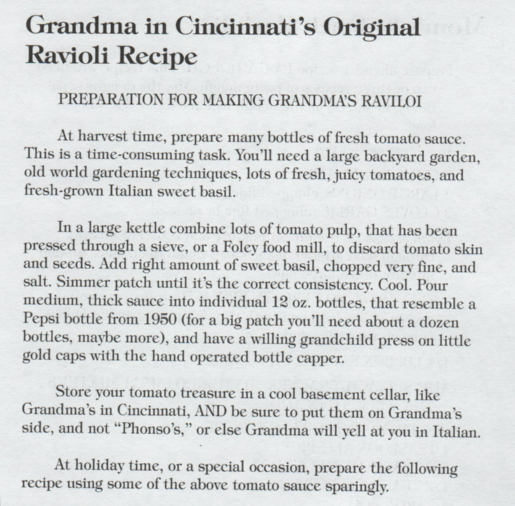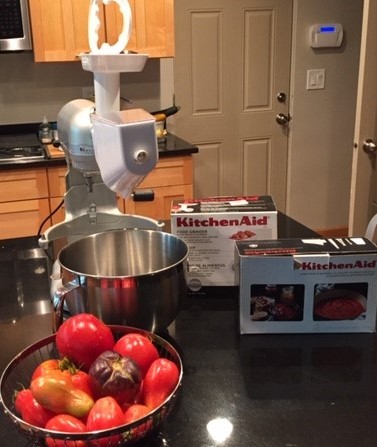 SET UP KITCHEN AIDE MIXER USING REQUIRED ATTACHMENTS: TO VIEW A YOUTUBE ATTACHMENT SET UP CLICK HERE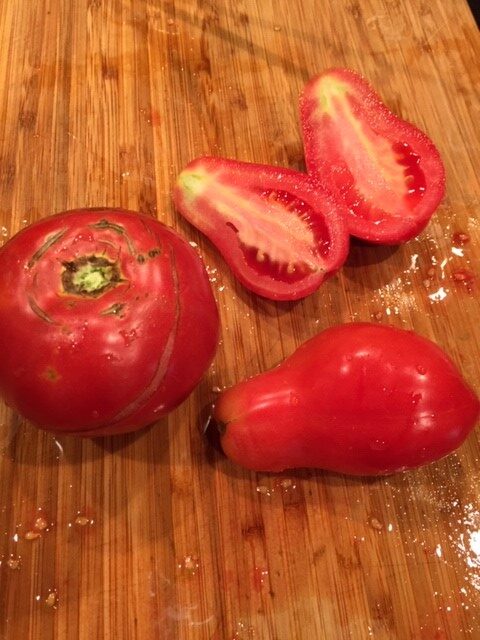 ROMA PLUM TOMATOES MAKE THE BEST SAUCE ALTHOUGH I USE ALL VARIEITES MIXED TOGETHER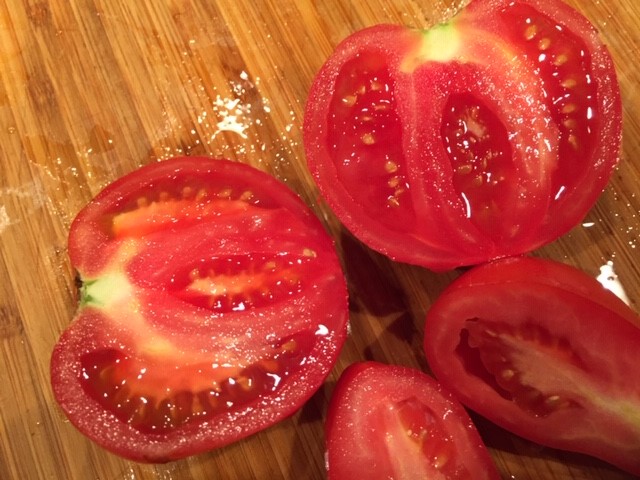 CUT ALL LARGE TOMATOES FOR EASIER PROCESSING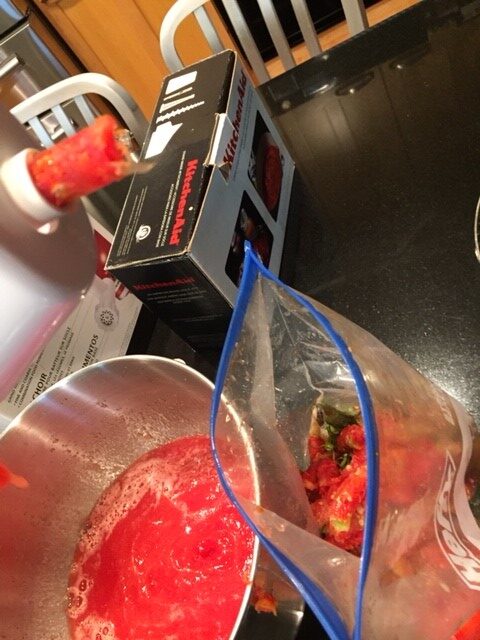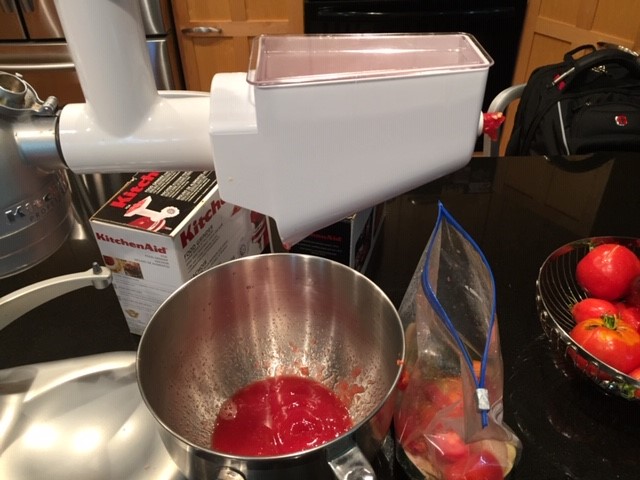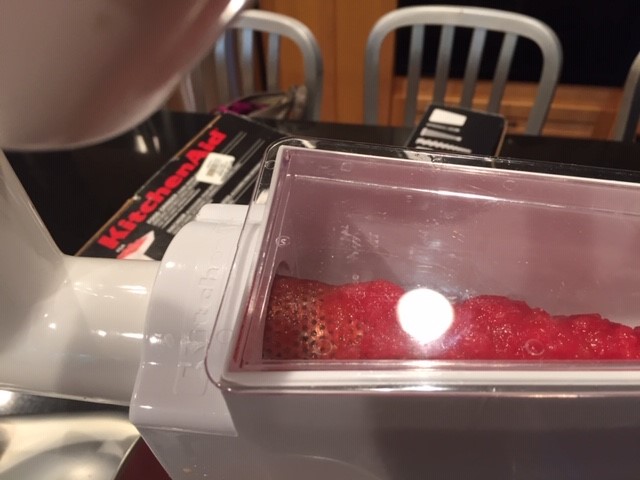 SEE YOUTUBE VIDEO IN FRAME #1 FOR A MORE DETAILED HOW TO...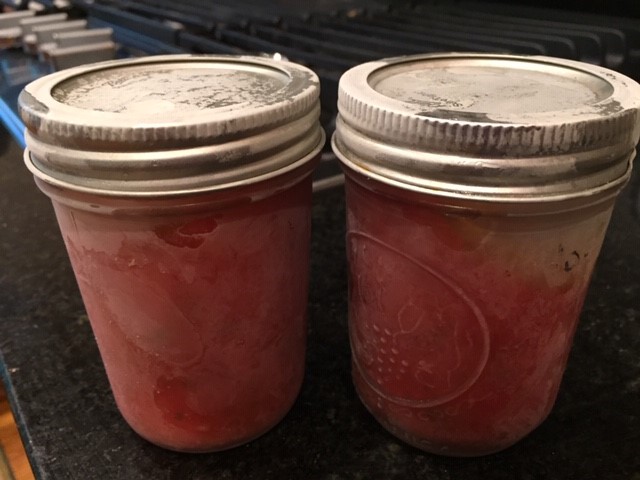 COOK DOWN TOMATO JUICE AS IN GRANDMA IDA'S RECIPE AND FREEZE FOR FAVORITE SAUCE RECIPES & TOMATO PASTE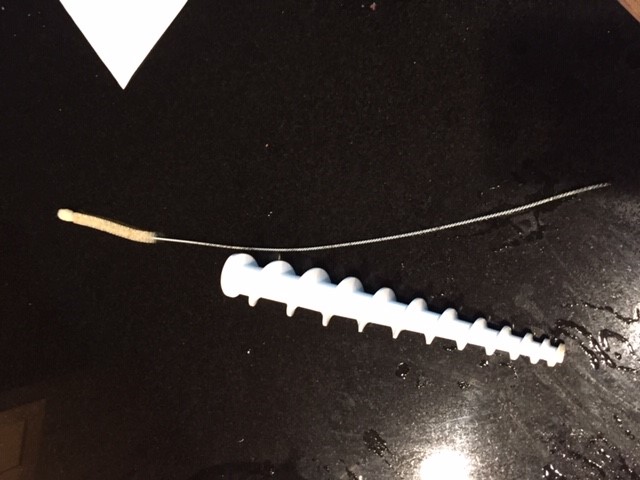 CRITICAL TO KEEPING YOUR ATTACHMENTS CLEAN AND SAFE IS THE BUY AN ATTCHMENT CLEANER AS SHOWN.