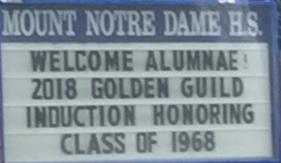 GOLDEN GUILD CHECK PRESENTATION
Friday, May 1, 2018
SEE GREAT REUNION STORY AT END!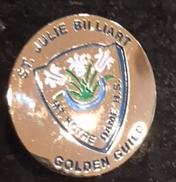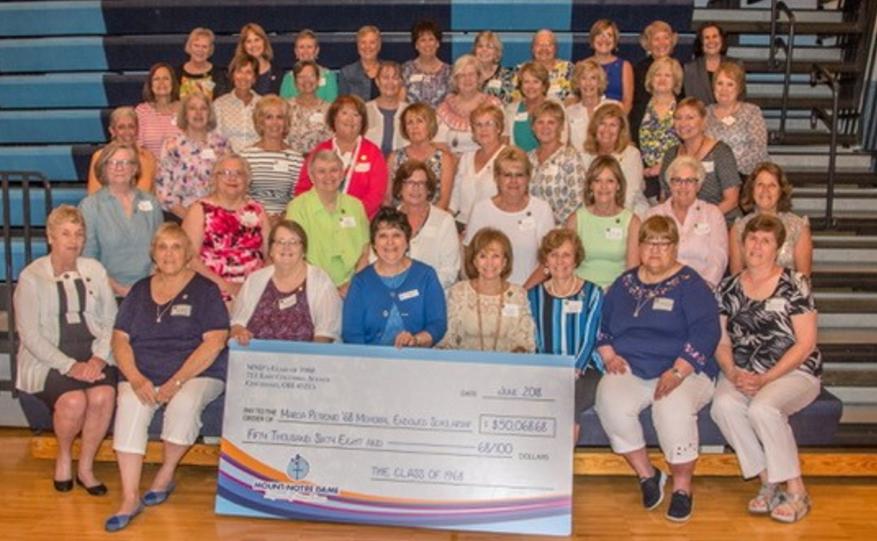 BOTTOM: BettyCM, JoanKS, MaryLouBS, Judy Gerwie (MND Pres), KarenDM, AnnW, LorrianeMM,
2nd ROW: BarbJ, BarbaraAB, KathyW, RuthB, ChrisBR, PamHMc, DebDG, VickyPU,
3rd ROW: AnneHH, JulieMH, PattyDC, MaryAnnHE, KarenFG, SueTM, MarieDR, KarenKG,
4th ROW: KarenMD, EleenGG, JanetGK, MaryAnnRS, JeanneBW, BarbBL, MaggieSK, ChrisMM, JudyWM,
5th ROW: TeriNK, CharleneEW, LynnGM, JeanLH, DarleneMS, KayS, PattyM, DianaGK, PaulaRW, MarciaFM
Before the Golden Guild Luncheon a group of us took a tour of the SND Museum and Archives. Sr. Kim led us through the history of the Sisters of Notre Dame mission to Cincinnati from Belgium. We had a great time remembering our grade school and high school adventure with the sisters. I selected a few photos to share that I thought might bring a smile, and more likely, a laugh! Seeing the clickers really jarred our memories!
Sr. Kim is always available for tours. Find a friend and make an appointment. Then go to lunch for fun! You can make an appointment by emailing her at [email protected]

Left to Right:  PaulaRW, DebDG, KarenGK, JanetGK, DianeGK, BarbJ, JudyWM, JulieMH, LynnGM, KayS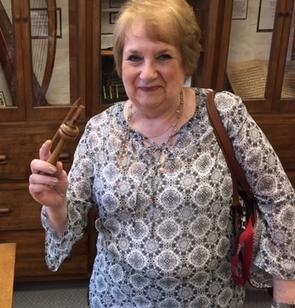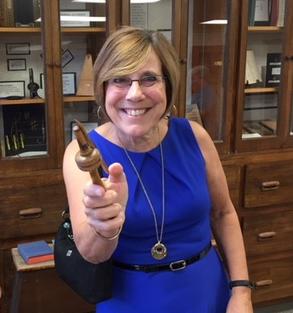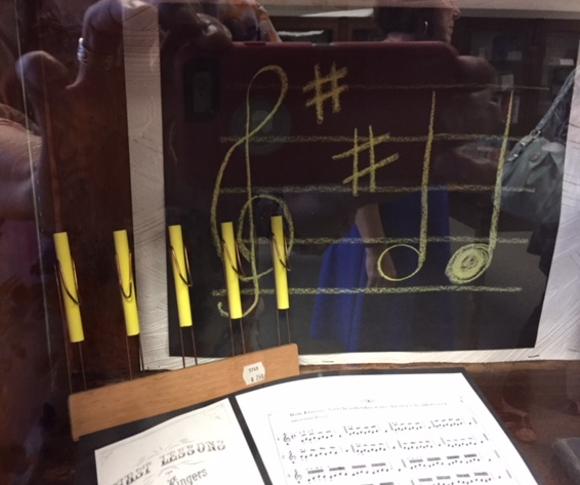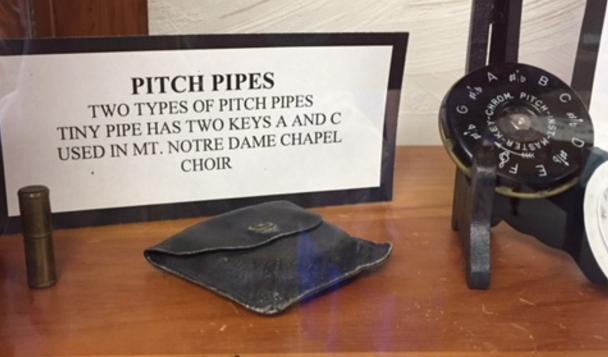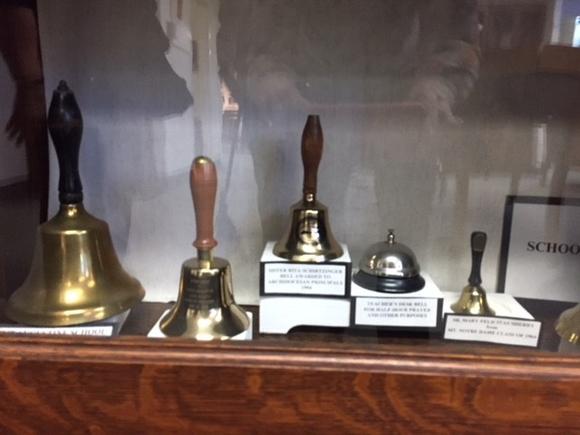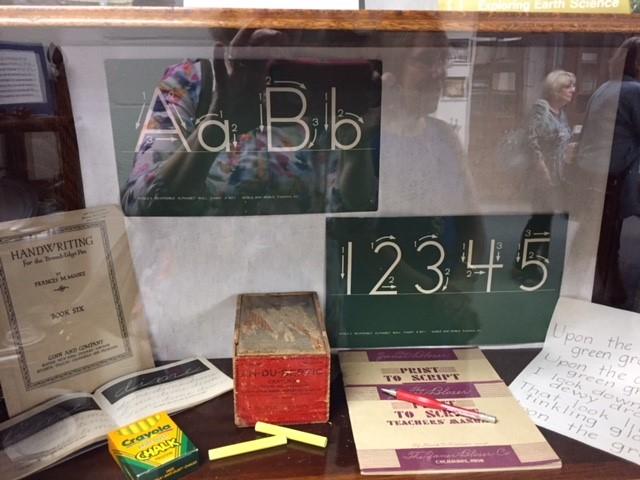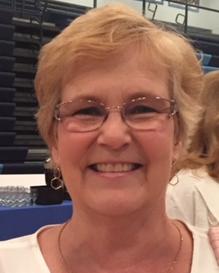 PaulaRW brought her yearbook to the reunion just as she had for previous reunions. She asked everyone to sign their name close to their senior picture. So sweet. She asked SueTM to sign her picture and Sue told her that she had graduated from Baden and didn't have a senior picture in our senior album.  Later Paula asked Sue again and she "reminded" Paula that her picture wasn't in that yearbook. So Paula took Sue's "SENIOR" picture. The next day after Paula, Jansen and I visited Gate of Heaven Cemetery, we stopped at Walgreens and printed out Sue's senior picture. Paula pasted it in her yearbook. NOW, Sue had her senior picture to sign. It's a great picture too. I am posting here as it was taken at Golden Guild  Luncheon.