Between my husband and I we count 22 great aunts, 11 each. As I am sure you are aware, a great aunt is the sister or sister-in-law of a grandparent. Since we all have four grandparents the number of great aunts multiplies depending on the size your grandparents families. Of my 11 great aunts 10 were Italian born, with the exception of my great aunt Elizabeth , born in Kentucky. Of my great aunts born in Italy, only three immigrated to America, all the others stayed in Gromignana.
My husband, Steve, has 11 great aunts and they are all American born. Steve's Belding-Case ancestors have deep roots in America being among early English colonists. Then Steve's Hellebusch-Rombach ancestors arrived pre-Civil War from Germany.
All these great aunts are named below. If you would like more information on any of these greats please contact me at [email protected]. Also, please share any memories you may have of your great aunts.
Mattei & Liva Great Aunts ...
Sisters of Pellegrino Mattei, my grandfather in Louisville:
Assunta (1881- marrigae/death unknown)
Maria (Russia) Marsili (1896-1992)
Sisters and in-laws of Amerisa Mattei Louisville grandma
Zeffira (1900-1983) - never married
Dorina (1903-1994) - never married - see photos below
*SEE Dorina's NEWS CLIPPING BELOW
Alice (1910-2000) - Click name to view profile
Mary Elizabeth Rueve (1900-1986) - Brother Gusty's wife (see photo below)
Giuseppina Labattaglia (1913-1980) - Brother Ivo's wife
Sisters and in-laws of Giovanni Mattei, Cincinnati grandpa
Argentina Cassai (1903-1988)
Marina Mattei (Brother Michele's wife)
Caterina Puccini (Brother Elio's wife)
Sister-in-law of Ida Liva Mattei, Cincinnati grandma
Maria Cian (1910-2009)
Steve's Hellebusch, Rombach, Belding & Case Great Aunts
Sisters and in-laws of George H., Covington grandpa
Mary Puttoff (1856-1944) - half sister
Helena (1863-1931) - never married
Theresa Tabling (1864-1929)
Mary Grimme (1873-1945) - wife of George's brother Charles
Laura M. (1876-1929) - never married
Adelaide (1877-1956) - married three time
Margaret (1880-1920) - never married
Sister of Laura Rombach Hellebusch, Covington grandma
Ida Rombach Welsh (1875-1909) died in child birth
Sisters of Frank Belding, Ludlow grandpa
Edna Van Brocklin (1881-1968)
Irma King (1888-1967)
Sister-in-law of Charlotte Case Belding, Ludlow grandma
Martha Collins Case (1893-1969) - Brother Bud's wife
The following article appeared in the Louisville Courier Journal on March 13, 1955. Four years later, in 1959, Dorina would open a restaurant with two of her 1st cousins, Albert and Ferd Grisanti. More to come on Aunt Dorina and her cousin Hilda!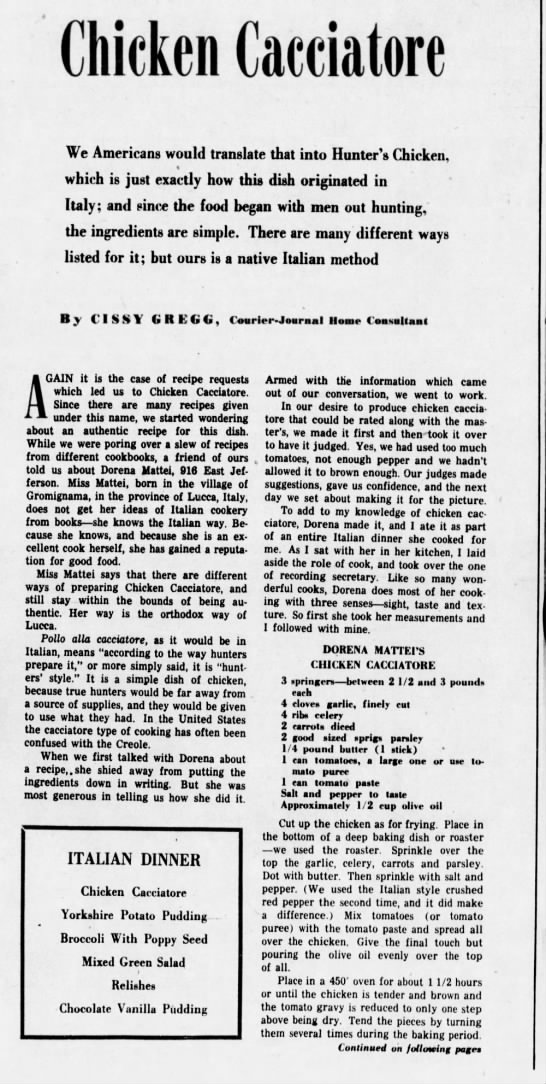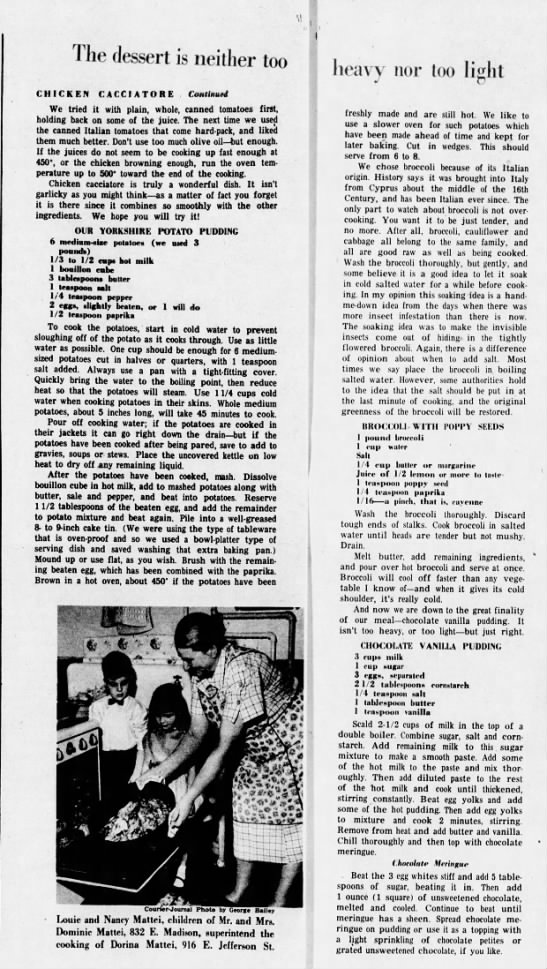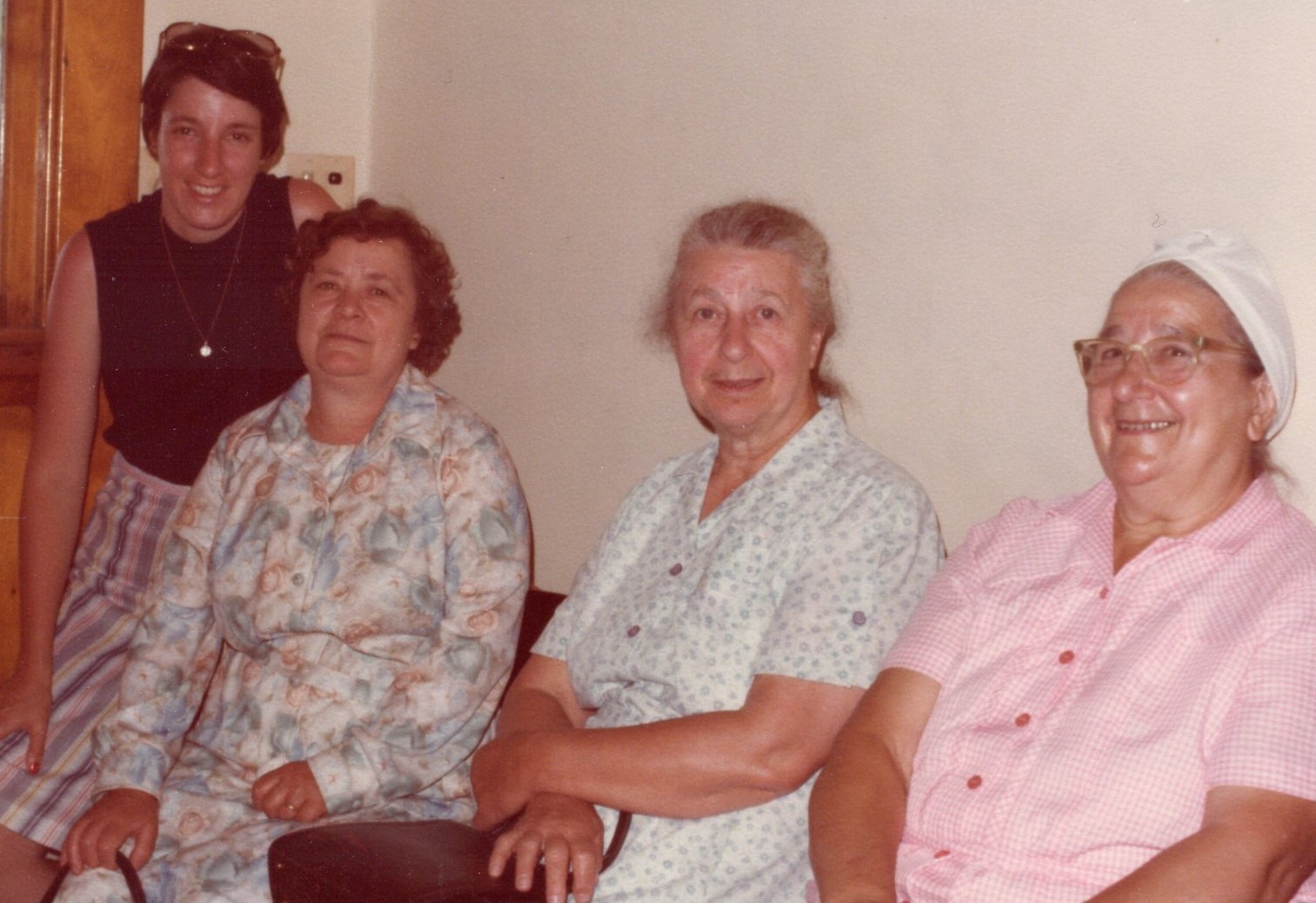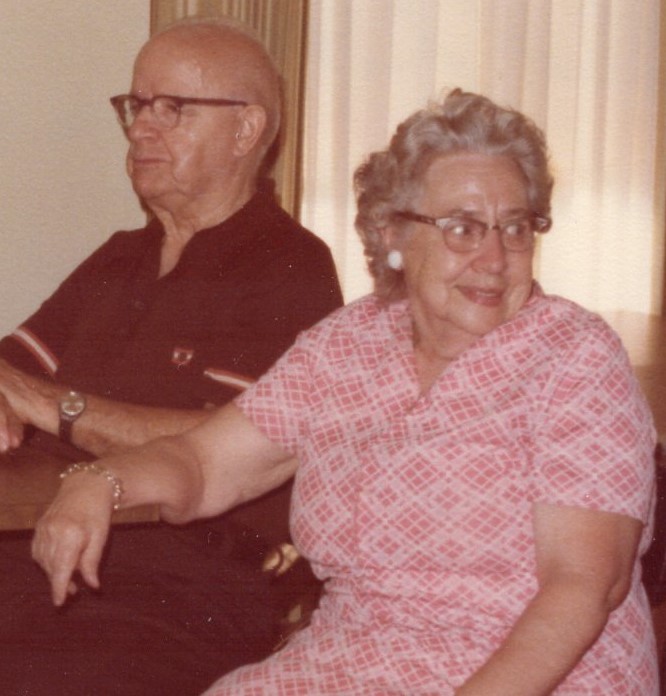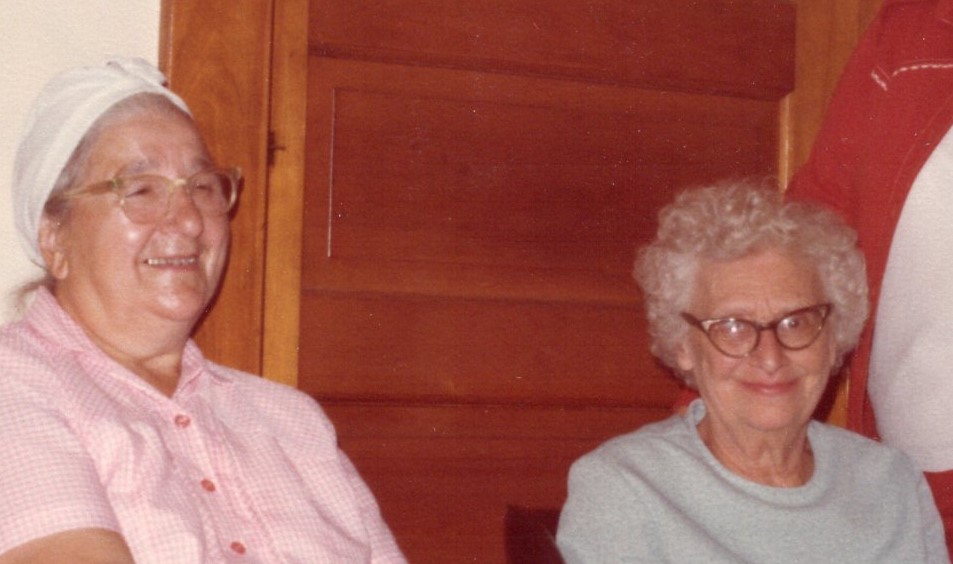 Photos taken by my brother, Mike, at Trattoria Mattei celebrating DavidM's high school graduation May 28, 1978.
Photo #1 Me, Alda (from Gromignana), Hilda & Dorina, Photo #2 Uncle Gusty & Aunt Elizabeth (my only non-Italian great aunt) and Photo #3 Aunt Dorina with Edna Casani (Ricardo's wife). I am still trying to figure out how we are related to Ricardo and the Casani family.