Old Fashion Recipe Exchange!
7/11/2020 Email From BarbM
Hi Julie - I was thinking of your mom today and thought I'd share some of my own delicious memories with you. It's so hard right now while we can't visit family and crowd into kitchens to make our favorite foods. So today I went for a family Christmas cookie recipe to perk me up. I hope you enjoy it.  Love, Barb
I made Aunt Della's chocolate torta today. I generally only make it for my Christmas cookie collection, but I had a craving for chocolate and had the ingredients on hand.  I think it came to mind because I have been feeling too isolated and it was a connection to all the memories I have of cooking with my family. Aunt Della gave me my first cookbook when I was about 10. I still have the book -  recipes are in French and English. In the summer, I would often spend time at Nonna's learning to sew and cook. I have wonderful memories of making my own personal pies from the scraps of her pie crusts.. At Grandma Bea's, I learned a cast iron skillet was best for gravy and German potato salad. (But I don't come close to her skills with either dish.) And at home, there was always something going on in the kitchen.  I don't think I ever really appreciated how patient my mom was with me as I tried my hand at baking with her. I carried on the tradition of family cooking and Joe has posted pictures of me cooking with my kids on our kitchen cabinet. As I looked at those pictures today while stirring the melting chocolate, I felt a little less isolated and more connected to all of my family cooking partners.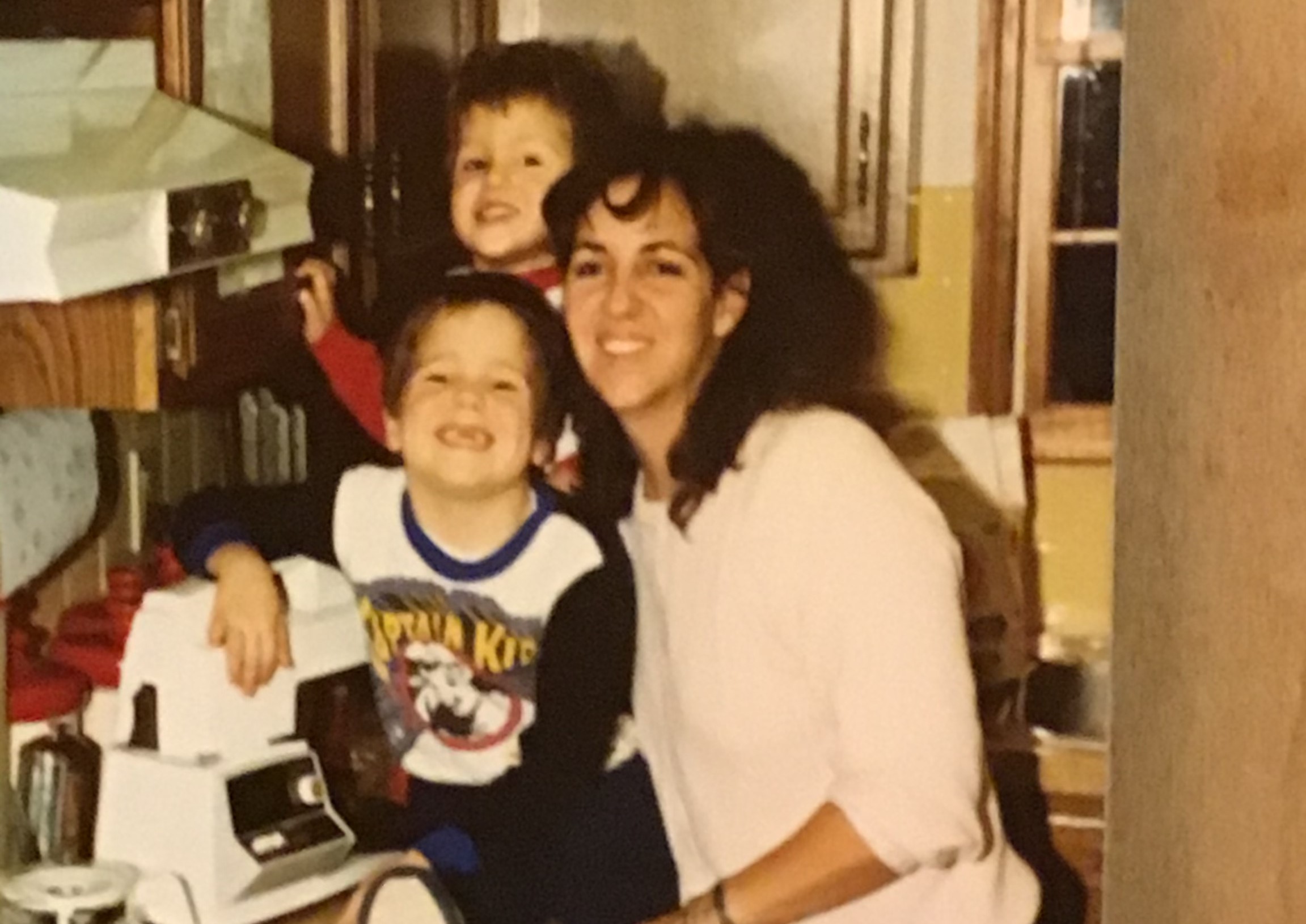 Pre-Covid19 Days with Barb in her kitchen carrying on the family tradition of cooking and baking with her children (now all adults), Angels, Evan and Jonathan.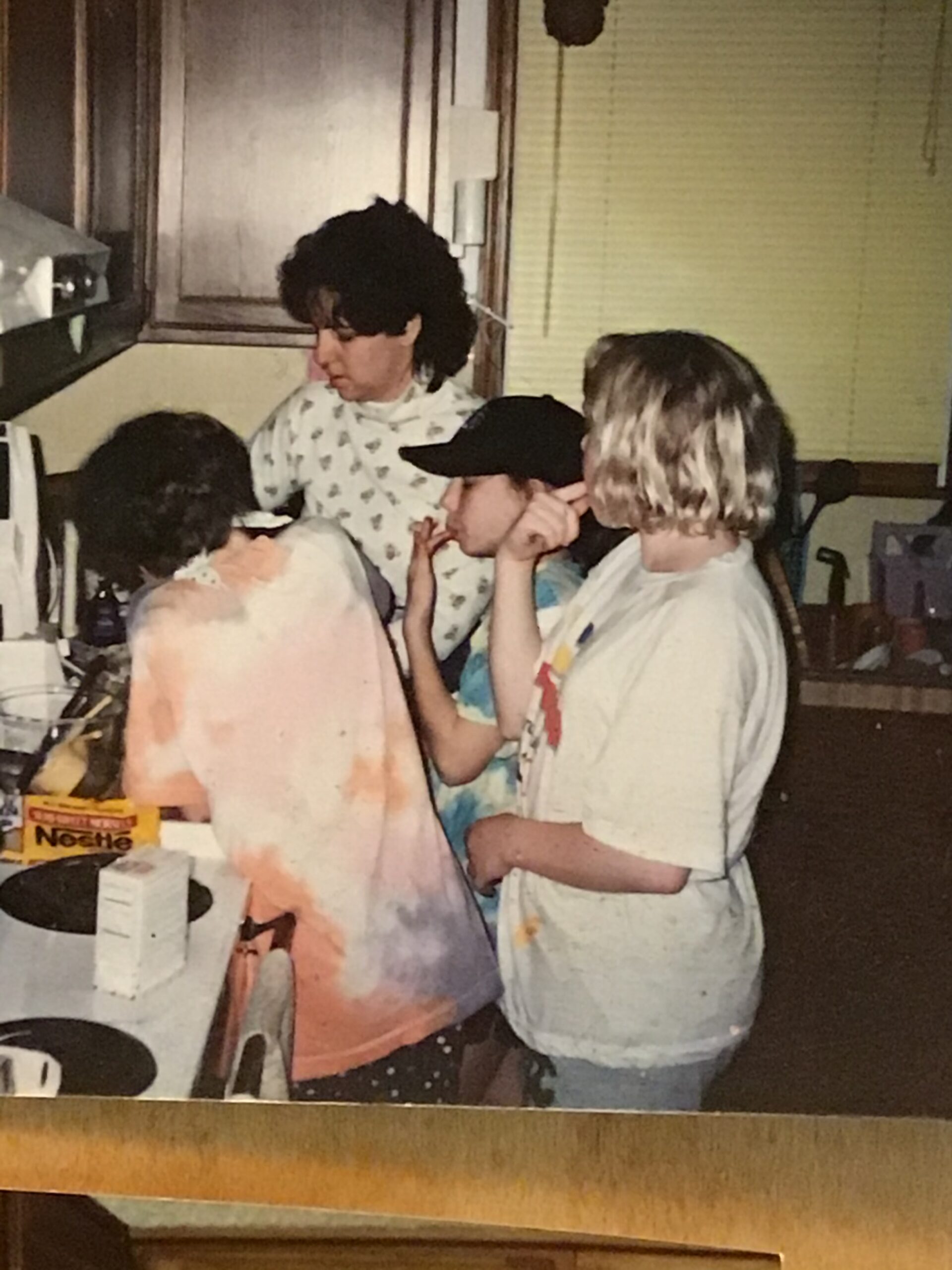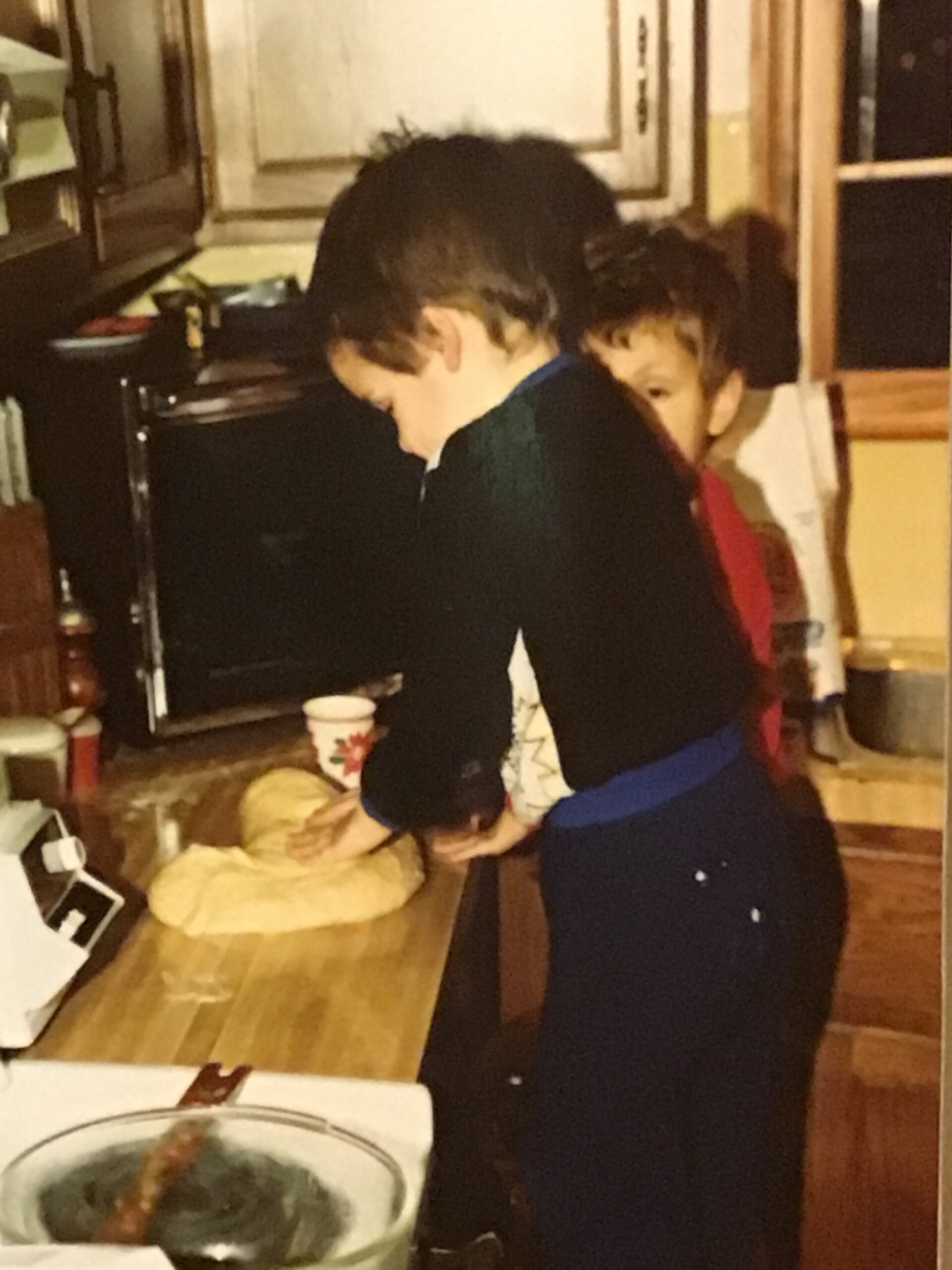 Joyce-G's Fettucine with a Simple & Light White Sauce
The discussion (see right box) between Melinda and Joyce is so sweet! The recipe Joyce shares is very usual. I've never seen a white sauce recipe that doesn't depend on a rue for thickening. I was intrigued. So much so that I decided to test the recipe, even though I knew I would have tons of pasta left over. This is a fabulous dish, one perfect for a large crowd and very easy to make.
The sauce appears to thicken up slightly as it mixes with the pasta, somehow drawing out just enough starch from the Fettuccine to beef it up. I made a salad of fresh broccoli, onions, tomatoes and parsley, dressed with olive oil and vinegar (see progressing photos below). This is a perfect summer meal for family and friends. Light and satisfying, especially as we eat at a distance! (See recipe below) I added veal meatballs too, 'UM.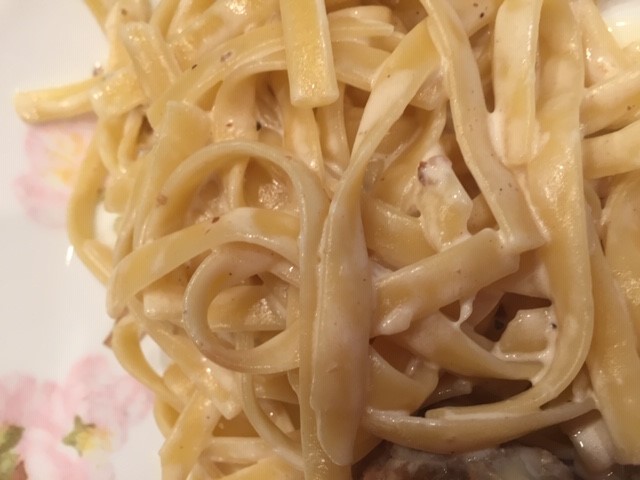 7/2/2020 Email from Melinda (Houston, Texas)
We just keep cancelling trips.   There were nine CoVid cases in Big Bend so the lodge closed and we rebooked for October.  Staying in Chicago sounds like a good thing, especially if you want to have human contact with others.
On another subject:
I wrote to an Italian friend, whose father had an Italian restaurant in New York.   see her comment in reference to EllenH's request.    She also shared a recipe if you are interested, that didn't sound too cheesy.
Email Melinda sent to Joyce...
I have a Cincinnati Italian friend who does a monthly blog and part of this is sharing recipes.
See below for a request about a recipe that is trying to be duplicated.  I thought of you and your restaurant heritage and was wondering if you knew of a recipe as described.  I also thought I would share your Fettuccini Alfredo recipe, as it sounds delicious, if you do not mind..
EllenH emails and is looking for a light and luscious summer white sauce recipes. She write, "I am reaching out to my panel of Italian Cooking experts. On numerous occasions Mark has spoken of a meal he had at an Italian Restaurant that he loved and would love to try to replicate. It was a pasta with a white sauce, not overly cheesy like Alfredo. It had chicken, walnuts, grapes and Gorgonzola." Ellen's sister, Theresa (T) and I, attempt a few suggestions but may have fallen short.
Joyce's Response...
You are most welcome to share the recipe. I have never heard of this type of pasta, with grapes (referring to Ellen's request from last month, see below). Not your typical combination. There are lots of pasta recipes with the Gorgonzola cheese and the walnuts but not grapes.
Fettucine Alfredo    (comliments of JoyceG)
1 lb. fettuccine
1 Tbsp. butter
1 ¼ cups half-and-half
¾  cup (3 oz.) grated fresh Parmesan cheese
½  tsp. salt
¼  tsp. pepper
Cook pasta

Melt butter in a large skillet over medium heat.  Add half-and-half, cheese, salt and pepper; cook 1 minute, stirring constantly on low heat.  Reduce heat; add pasta, tossing gently.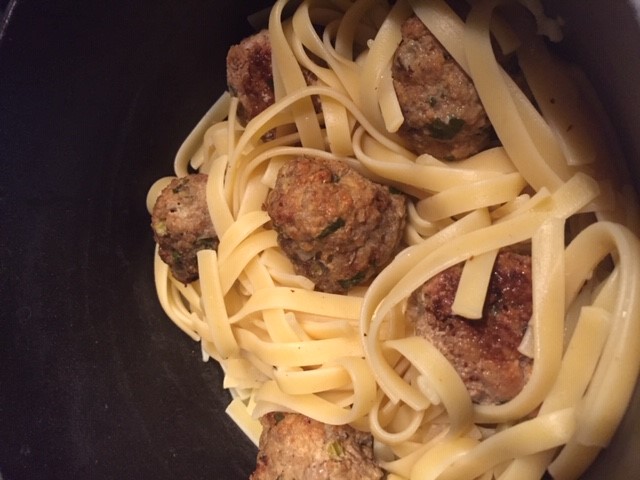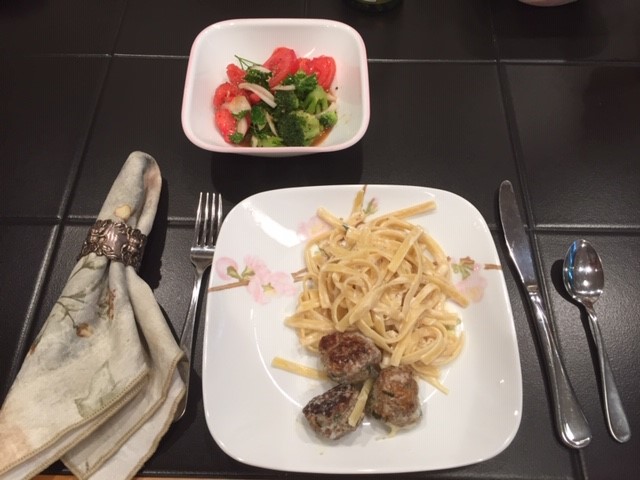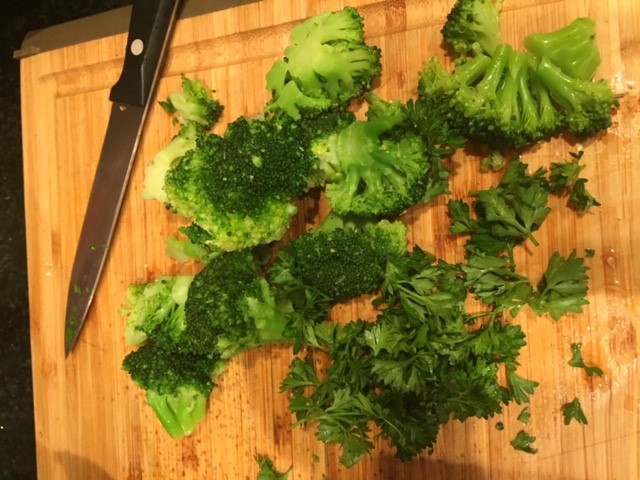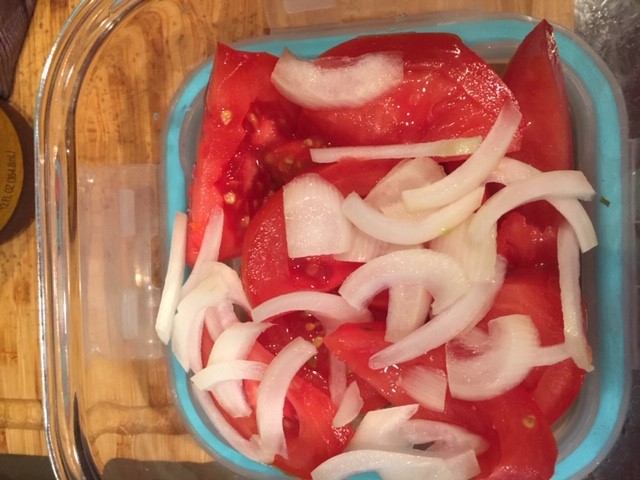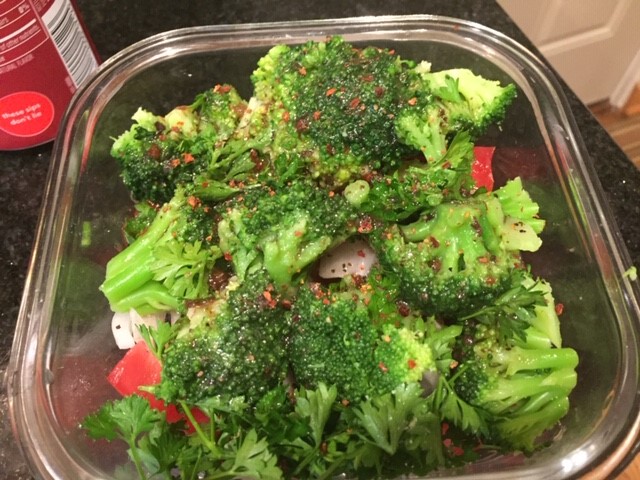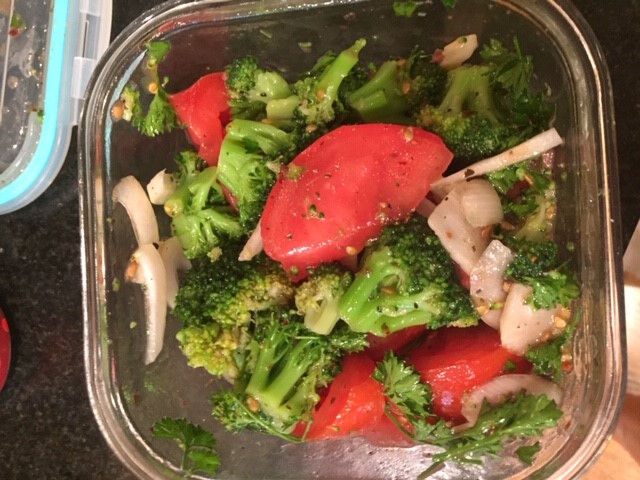 5/14/2020 - EllenH emails...
I am reaching out to my panel of Italian Cooking experts. On numerous occasions Mark has spoken of a meal he had at an Italian Restaurant that he loved and would love to try to replicate. It was a pasta with a white sauce, not overly cheesy like alfredo. It had chicken, walnuts, grapes and gorgonzola. I checked my Marcella Hazen book with no luck.
Does that sound familiar to any of you? I think even if I could figure out what the sauce might be I can add the other ingredients. Any suggestions greatly appreciated.
Working on our culinary skills while we have more time. We have a long way to go to get to your skill levels, but enjoying getting started.
EllenH AGAIN 5/19/2020
First a big thank you to all our helpers. We decided to test both recipes, starting this week with Della's White Sauce. We followed the recipe pretty closely, using Julie's notes to adjust a bit. I had whipping cream, so I used the rest of that with some 1% milk and added the gorgonzola to the sauce so it would melt a bit versus sprinkled on top. You will see from the attached it looks pretty gray. Alas, we had a few cocktails in advance so there was no parsley garnish, but we enjoyed it none the less. It was also fun to dust off my copy of Delicious Memories.
I love Chicken Tetrazzini, so looking forward to trying that another time.
I just listened to Sunday Sit-down with Willie Geist when Ina Garten was his guest. Knowing you all enjoy cooking, I think you would enjoy it. She is one of those people that I think it would be fun to meet, she seems so real.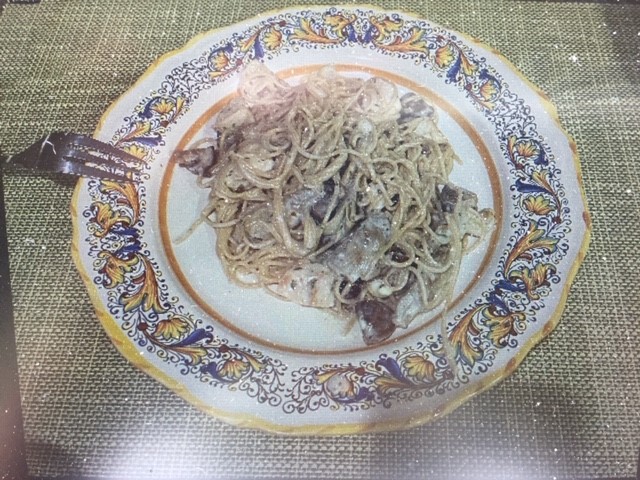 5/21/2020 - Finally EllenH...
Got it on the lighter sauce. I roasted the grapes and they shriveled up pretty small. Ironically Mark called that out as well and said we would just add them fresh. Perhaps the wrong person is in the kitchen at my house most of the time.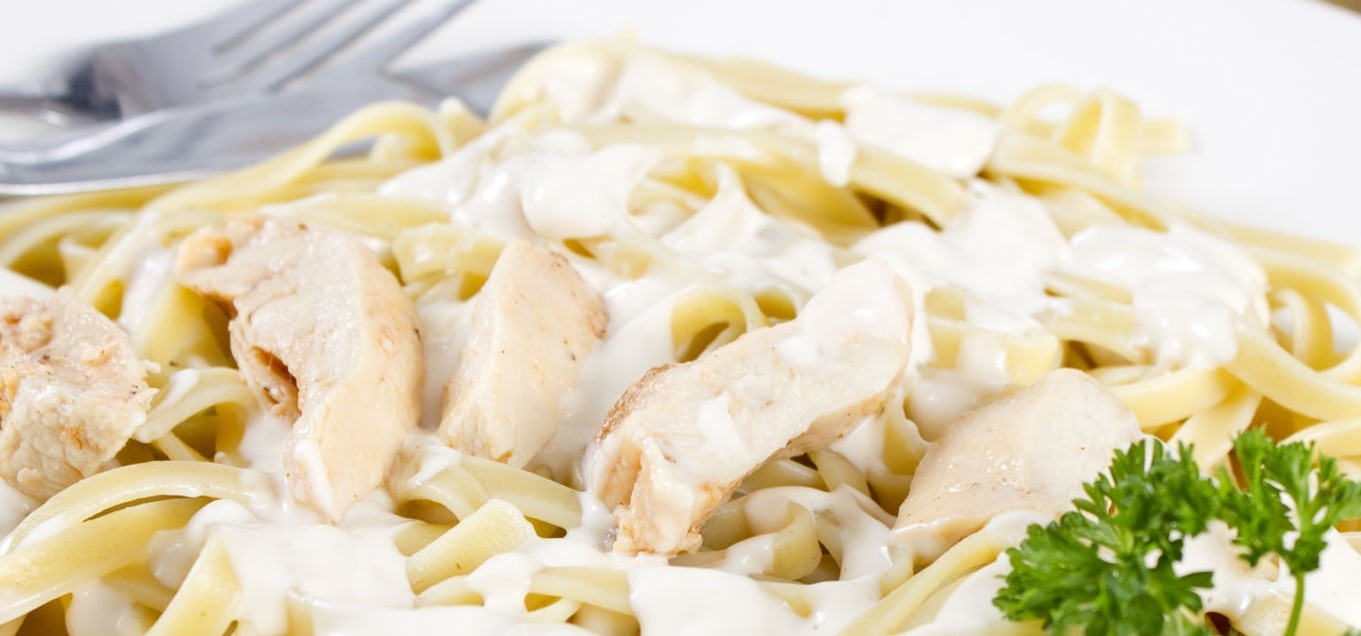 Julie responds...
So good to hear you're sharpening your culinary skills…this is a great time to be cooking and enjoying the finer things of life (shut in, of course). Creating white sauces is fairly easy. All white sauces are pretty much made the same way using a butter rue, as you may well know (It is said in our family that the French took all these wonderful cooking tips from the Italians when one of the Medici daughters married into the French court, not sure how true that is but a simply charming rumor). Anyway, the lightness of the sauce depends on whether you use cream or milk or a combination there of. If you want a really light sauce, use whole milk with just a hint of cheese, like asiago or parmesan. Then you can add to the light sauce your chicken, grapes and gorgonzola. Since gorgonzola is a fairly heavy cheese, I'd try a small amount of asiago in the sauce just as a compliment. I've attached my mother's white sauce recipe. You can decrease the asiago amount to achieve your desired sauce density and taste. Use all whole milk for the lightest result (my Mom used just whole milk). If it's too light for you and Mark you could use ½ cream … ½ whole milk.  It's all simply trial and error on this kind of stuff as you find exactly what you hope to achieve.
Theresa Responds...
James Beard Pasta  has a tetrazini sauce using cream butter and chicken broth, I think you could also use it as a base. I would toast the walnuts, and I agree with Julie the Gorgonzola is heavy, maybe just add at the end with the hot pasta!
Sounds good 👍 have a good white white to complete the menu!
If you want to Google bon appetit or Food & Wine you might actually fine the menu item mark had...kind of a "chef" dish!
Theresa 5/19/2020
I sent the tetrazini  recipe not to make that recipe but for James Beard's to make the white sauce with chicken broth. This would be a more chicken based sauce.
Think I would sprinkle the gorganzola on at the end.
Couldn't really see the red grapes.
Try it again till u perfect it.
Just my 2 cents.
Send us the next version!
4/7/2020- First MarieDR sent an invitation (see below), then Betty emailed one, then cousin Mary Sue with three more following from others. WOW!!! Folks are really boarded, right?! Recipes have been dribbling in. Share your the recipes you've received with us @ share@deliciousmemories.com. I have no idea who some folks are but the recipes look fasyastic. Recipe in order received from last to first.
"Hi friends!
Going back to old times with a recipe exchange! As the world is social distancing right now, many of us are experimenting in our kitchens to help pass the time. So you have been invited to be a part of a QuarantineCooking recipe exchange!
Please send a recipe to the person whose name is in position #1 (even if you don't know them) and it should be something quick, easy and without rare ingredients. Actually, the best one is the one you know in your head and can type right now. Don't agonize over it... It is the recipe you make when you are short on time.
After you've sent your recipe to the person in position #1 below (and only to that person), copy this email into a new email, move my name to the top and put your name in position #2. Only my and your name should show when you send your email. Send to 10+ friends via BCC. The "To:" line should be empty.
It's fun to see where the recipes come from! Seldom does anyone drop out because we all need new ideas. The turnaround is fast, as there are only 2 names on the list and you only have to do this once.
In the meantime, stay safe, stay healthy, and STAY HOME. Happy #quarantinecooking"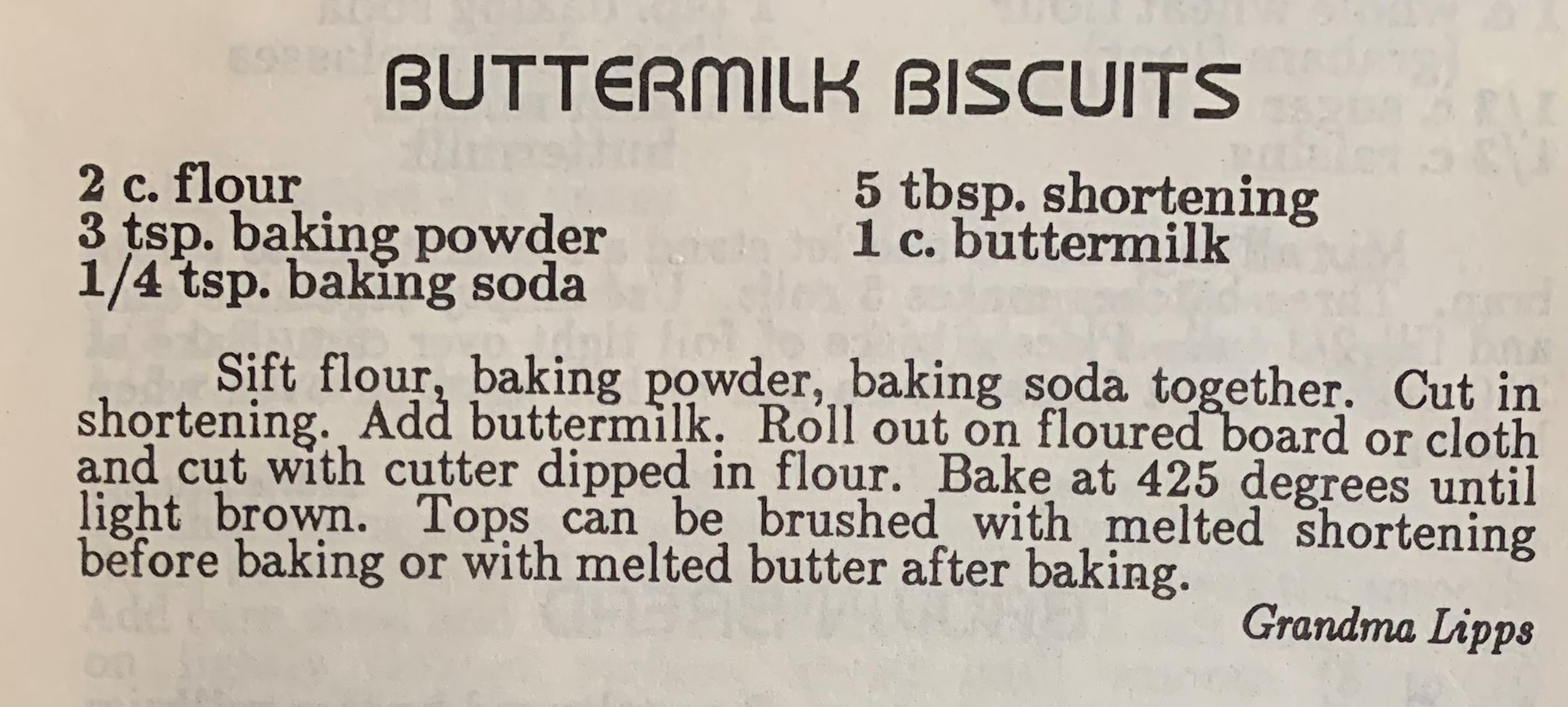 Buttermilk Biscuits received from my niece Sarah. Boy are they easy and delicious! I used dried buttermilk and they turned out great.
Quinoa Salad with Chickpeas & Zucchini from SusanB via Sarah
Ingredients:
1 can chickpeas (garbanzo beans) -- cooked
1 lemon (juiced) or ¼ c. bottled lemon juice
3 T olive oil (divided)
2 garlic cloves
1 c water
12 Tbsp (about ¾ cup) quinoa (dry)
1 tsp salt
1 tsp paprika (divided) -- can use smoked paprika
2 tsp ground cumin (divided) IMHO can use a little more..."heaping" teaspoons
½ tsp turmeric (divided) -- optional: tastes great with or without!
3 zucchini - medium
3 green onions
1 oz. (about ¼ cup) pine nuts
dried parsley
Directions:
Cook chickpeas per directions on can. Drain and rinse. Mince garlic. Combine chickpeas, lemon juice, 1 Tablespoon olive oil and garlic cloves in a large bowl. Set aside.
Heat 1 Tablespoon olive oil over medium high heat. Add 1 teaspoon cumin, ¼ teaspoon turmeric and ½ teaspoon paprika. Stir for one minute. Add water, quinoa and salt. Bring to a simmer then reduce heat to low. Cover and simmer until the water is absorbed -- about 15 minutes.
Cut zucchini into ½" slices, then quarter the slices. Heat 1 Tablespoon olive oil in a pan over medium high heat. Add zucchini, 1 teaspoon cumin, ¼ teaspoon turmeric and ½ teaspoon paprika to pan. Cook until zucchini starts to caramelize, about 7 minutes.
Slice green onions. Combine zucchini, quinoa, chickpeas, pine nuts and green onions. Sprinkle dried parsley generously over top. Stir all together and enjoy or refrigerate. The flavors actually get better after it has been in the refrigerator awhile!
Optional add ins:
grilled chicken chunks
diced tomato
Cheesy Chicken and Cauliflower Rice Casserole from ChrisH.
Easy, oven baked Chicken Cauliflower Rice Casserole with a cheesy, creamy sauce mixed through it all, is a simple dinner recipe cooked in just one pan. Low-Carb and Keto-Friendly.
Ingredients
butter for baking dish
4cups cauliflower rice
4cups cooked shredded (or cubed) chicken breasts
1teaspoon sweet paprika adjust the amount to your preference
1teaspoon garlic powder
1teaspoon onion powder
1teaspoon Italian Seasoning
1/2teaspoon dried oregano
1/2teaspoon chili powder adjust the amount to your preference
1/2cup heavy cream
6ounces cream cheese softened (make sure it's soft so that you can stir it in with ease)
1cup shredded cheddar cheese divided
2cloves garlic minced
salt and fresh ground pepperto taste
fresh chopped parsleyfor garnish
Instructions
Preheat oven to 400F.
Lightly butter a 3-quart baking pan/dish and set aside.
Combine cauliflower rice and shredded chicken in a large mixing bowl.
Add sweet paprika, garlic powder, onion powder, Italian Seasoning, dried oregano, and chili powder; mix to combine.
Add heavy cream, softened cream cheese, 1/2 cup shredded cheddar cheese, garlic, salt, and pepper; stir until everything is thoroughly incorporated.
Transfer mixture to previously prepared baking pan and cover with aluminum foil.
Bake for 30 minutes.
Remove foil; add remaining shredded cheddar cheese and continue to bake for 10 more minutes, or until top is browned, mixture is bubbly and cheese is melted.
Remove from oven and let stand 10 minutes.
Garnish with fresh parsley and serve.
Applesauce Meatloaf recipe from CarolynD, KarenGK's daughter.
Really easy and delicious! 
Ingredients:
1.5 lb ground beef (usually use 90/10)
3/4 Cup Unsweetened Applesauce
3/4 Cup Quick Oats
1 Egg
Salt and Pepper to taste
American Cheese slices (optional)
Directions:
Preheat oven to 350
Combine all ingredients in a bowl and mix well
Put mixture in bread loaf pan (we have one that drains any fat - highly recommend!)
Cook for 1 hour
When done, put american cheese slices on top (if you want) and turn off oven - put meatloaf back in to let cheese melt (about 3-5 minutes)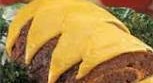 You could also free roll adding cheese in center.
LauraN
I'm glad I'm not the only one that can't follow directions!  Sorry - I'm just seeing this email today so hope I did not mess it up by not responding sooner. Decided to send it to all, as well.
Anyways - here's one I really like.  Gluten Free Peanut Butter Chunk Cookies.  I hesitate to put the Gluten Free in the title because that can usually mean "not as tasteful" - haha!  I challenge you to make them though... you would never believe they are gluten free - they are so delicious. Everyone wants to eat them - and if you have gluten free friends or family they'll especially appreciate them.  
To "fancy them up" I add a drizzle of melted chocolate and place a miniature reese's cup on top of each cookie before they are completely cooled.  Makes them look especially appealing.
Gluten Free Peanut Butter Chocolate Chunk Cookies
Ingredients:
1 cup chunky peanut butter
2/3 cup granulated sugar, plus more for rolling
1/3 cup packed light brown sugar
½ teaspoon kosher salt
½ teaspoon pure vanilla extract
1 large egg4 ounces bittersweet chocolate, chopped into chunk
Directions:
Beat the peanut butter, granulated sugar, brown sugar and salt with an electric mixer on medium-high speed in a large bowl until light and fluffy, about 5 minutes.  Beat in vanilla and egg.  Fold in the chocolate.
Put some granulated sugar in a small bowl.  Scoop tablespoonfuls of the cookie dough, roll them into balls and roll each ball in the sugar to coat.  Evenly space them on the prepared baking sheets.  Press each ball down with a fork to flatten it out a bit and make an indentation.
Bake until the bottoms are golden brown, about 10 – 12 minutes.  Let the cookies cool for a few minutes on the baking sheets, then transfer to a rack to cool completely.  The cookies can be stored in an airtight container at room temperature for up to 3 days.
Yields about 2 dozen cookies
ToniaS
I love Roasted Brussels Sprouts and have been trying numerous recipes in the hopes of  finding one that works and taste as good as when ordered in restaurants.    I think I finally found one that is pretty good and does not burn the Brussels Sprouts.  I found out the  key is not to overcrowd the pan.  Apparently Brussels Sprouts need breathing room so if you are making one bag, spread  them out on two separate  cookie sheets rather than one so they have breathing room.  Also do not flip them when cooking.   Just cook with flat base down.
INGREDIENTS
1 ½ pounds Brussels sprouts
2 tablespoons extra-virgin olive oil
¼ teaspoon fine sea salt
INSTRUCTIONS
Peheat the oven to 425 degrees Fahrenheit. If desired, line a large, rimmed baking sheet with parchment paper for easy cleanup.
To prepare your Brussels sprouts, slice off the nubby ends and remove any discolored or damaged leaves. Cut each sprout in half from the flat base through the top.
On your baking sheet, combine the halved sprouts, olive oil and salt. Toss until the sprouts are lightly and evenly coated. Arrange the sprouts in an even layer with their flat sides facing down.
Roast the the sprouts until they are tender and deeply golden on the edges, about 20 to 25 minutes.
I like to cut up ham and red onion and add to the cooking sheet and let it cook for the final 10-15 minutes.   If you add to early  they will burn.
I like to garnish the final product with a drizzle of balsamic vinegar or balsamic glaze.  If you are not a balsamic fan instead squeeze fresh lemon and sprinkle with red pepper flakes.  Both finishes make the final product taste great.