High Tea in the French Room
Who would have thought that HIGH TEA in a restaurant called The French Room is a very fashionable activity in Dallas Texas? On my birthday weekend I am enjoying delicious memories drinking champagne, various teas and enjoying bites of savory and sweet finger foods with loved ones. What a treat! Most fascinating is watching young ladies in couture clothes and hats enjoying their afternoon out on the town. You can imagine my surprise when I spied a table of four women all wearing hats similar to those worn at Prince William and Princess Kate's wedding. One hat in particular reminds me of the headgear Princess Beatrice donned to belly laughs by the press and public. Most other tables featured hats of the more southern and Kentucky Derby variety (speaking of the derby, do you have photos to share?). Just for fun I have posted the TEA MENU below with photos of the delicacies served with our tea. Can you guess which one is an exact duplicate of a sandwich served at Queen Elizabeth II's Coronation. If you are reading this, know that you have an open invitation to visit Dallas and I will treat you to high tea at the Adolphus during your visit.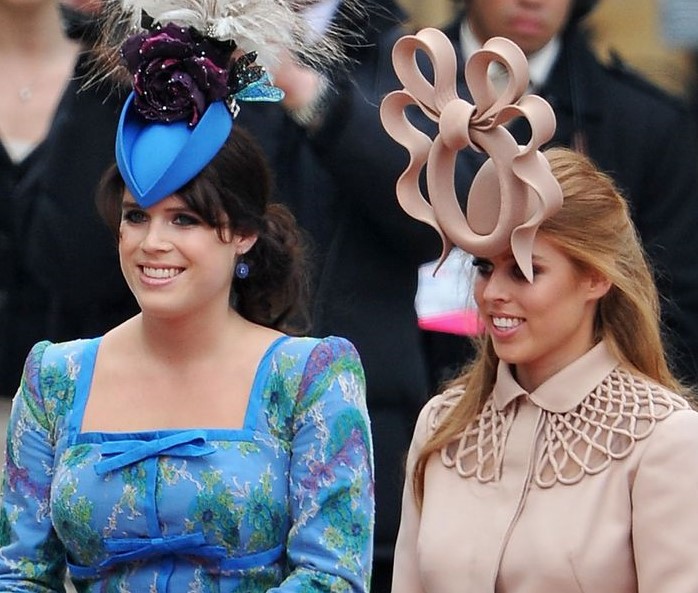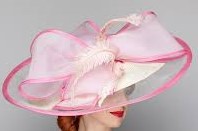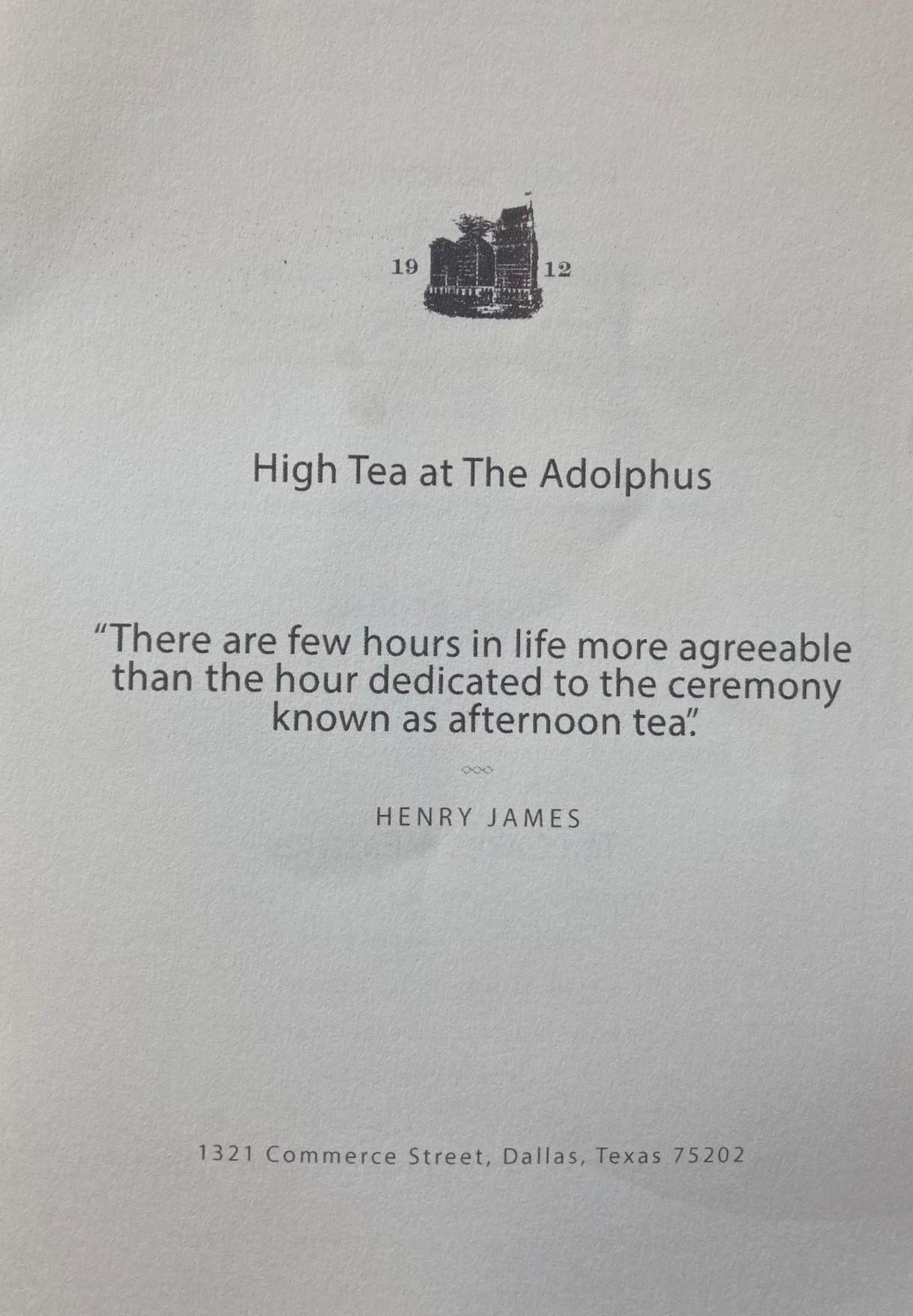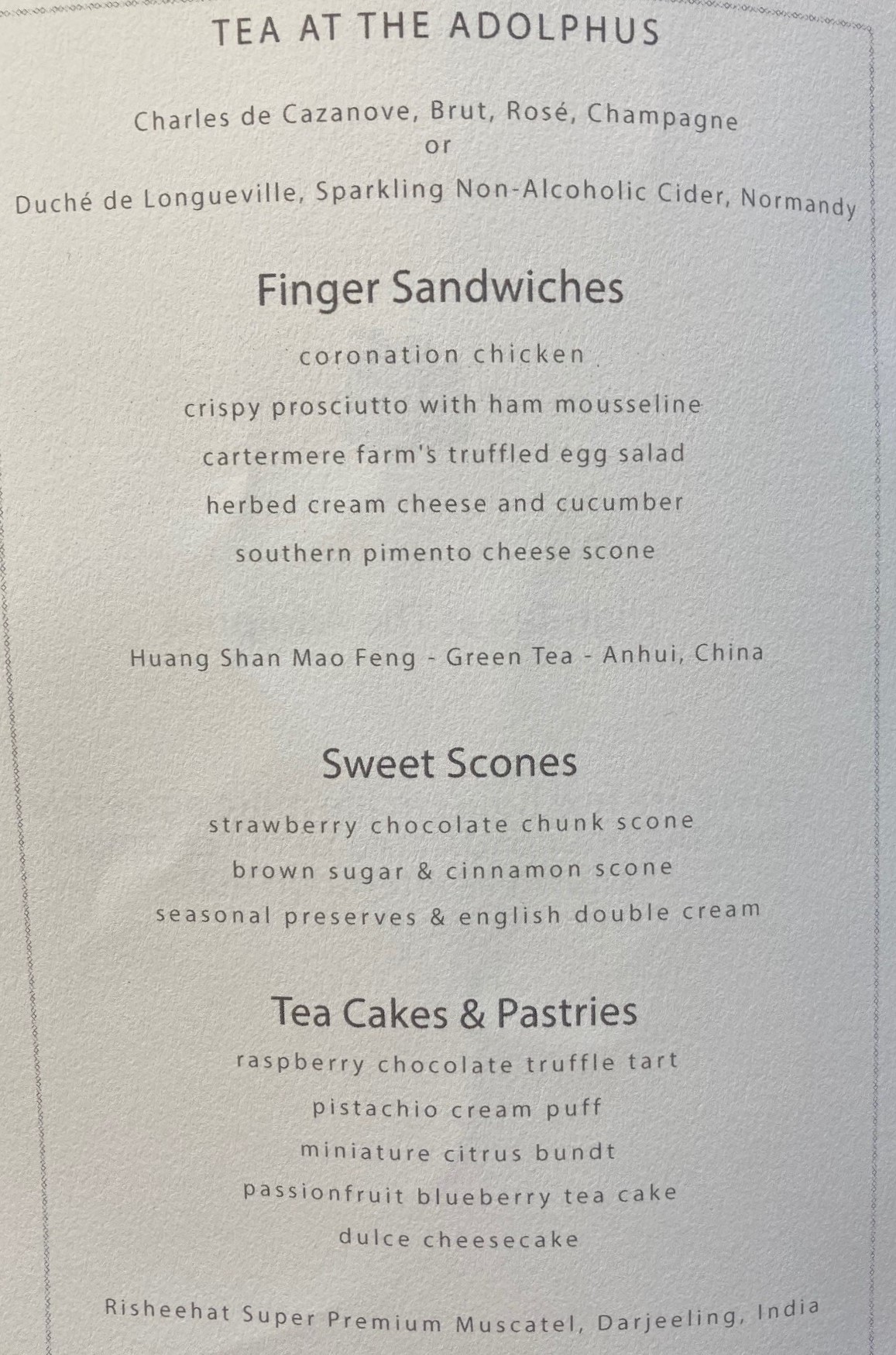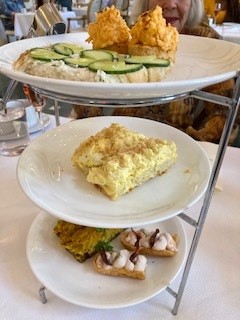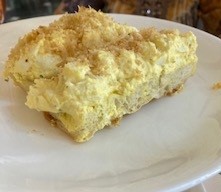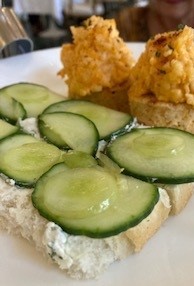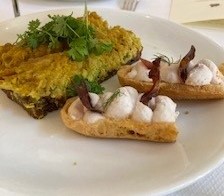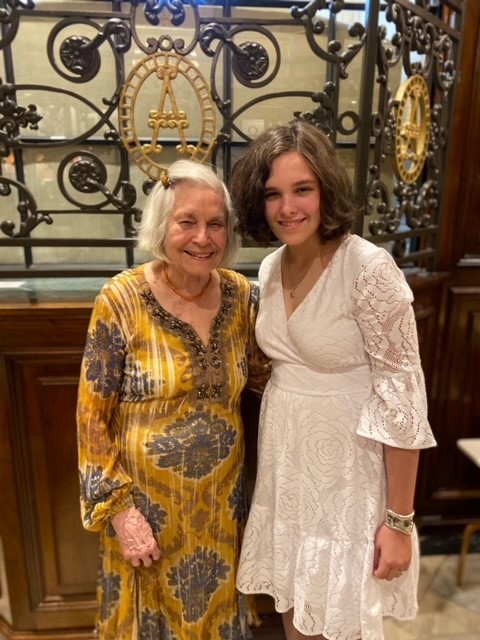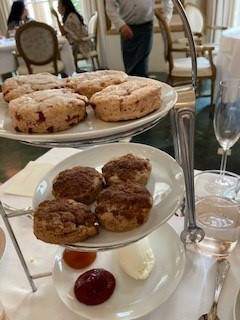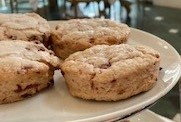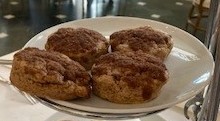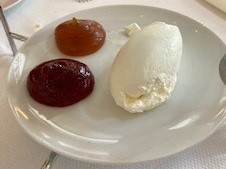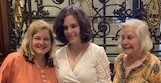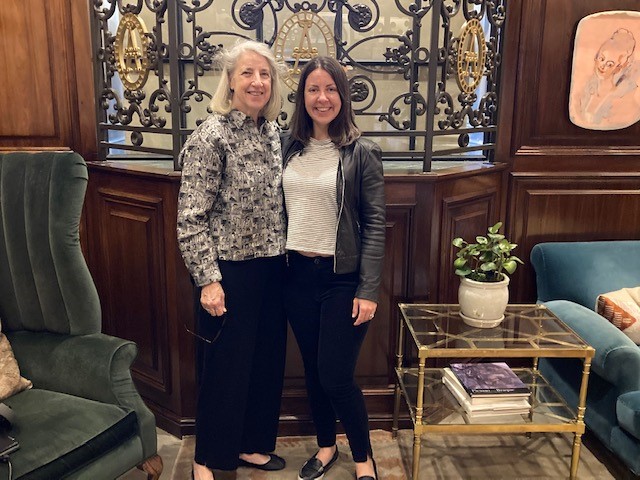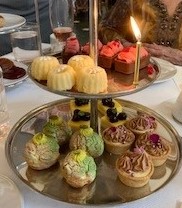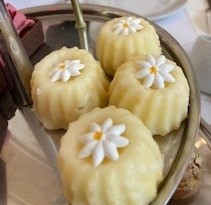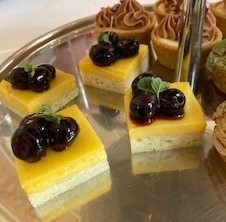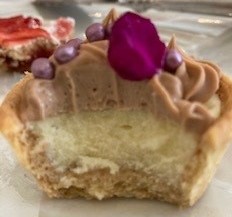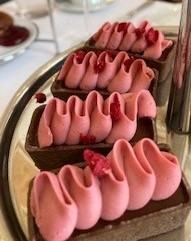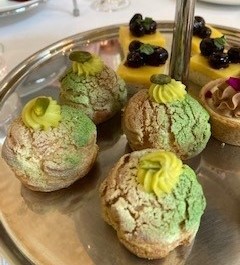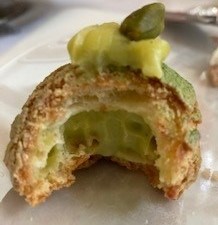 REALLY! THERE IS TEA TOO BUT I FORGOT TO TAKE PHOTOS OF IT!!!