Holidays & Special Occasion Memories
This scrapbook will be dedicated to the many past, present and future holidays and celebrations. There are so many opportunities to celebrate with family, friends and food that it seems vital that we have a record of these eventful moments to relive over and over. I especially look forward to having a place to visit virtually when I will be unable to venture out. If I live long enough I will be able to open my computer at the nursing home and relive many delicious memories.
PLEASE SHARE YOUR CELEBRATIONS WITH THE DM COMMUNITY!
CLICK HERE for a list of International holidays. we could be partying every day!
PLEASE SEND PICTURES AND MEMORIES FROM BIRTHS & BIRTHDAYS, ANNIVERSARIES, FIRST COMMUNIONS, BAR & BAT MITZVAH, WEDDINGS AND WAKES. WE ALL COME, CELEBRATE & GO! ENJOY LIFE TO THE FULLEST!!!
EASTER AT UNCLE DOMINIC'S AN AUNT BERNICE'S HOUSE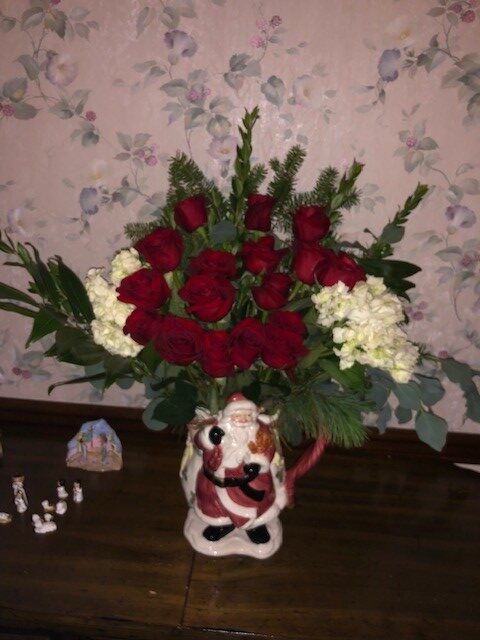 JANUARY-APRIL       MAY-AUGUST              SEPTEMBER-DECEMBER 
| | | |
| --- | --- | --- |
| New Year's Day | Nurses Day |  Labor Day |
| Inauguration Day | National Prayer Day |  Grandparent's Day |
| ML King Jr. Day | Mother's Day |  Citizenship Day |
| | Armed Forces Day | |
| Super Bowl Sunday | Juneteenth |   Columbus Day |
| Valentine's Day | Father's Day |   Sweetest Day |
| President's Day | Memorial Day |   Halloween |
| St. Patrick's Day | Independence Day |   Veterans Day |
| April Fool's Day | Parent's Day |   Thanksgiving |
| Mardi Gras | Friendship Day |   Hanukkah |
| Easter | |   Christmas |
| Earth Day | |   Kwanzaa |
| | | |
| | | |
| | | |