Since it's unlikely that many will read this introduction, I'm going to be perfectly honest about this bean-soup memory. My mother-in-law, Ida Belding Hellebusch, had an obsession about her daily bathroom success. I'm sure you get my drift. I recall making this easy bean soup recipe with her not long after marrying Steve. Initially, I felt excited about learning a Hellebusch family recipe and I brought a pen and pad to record the process. As we gathered all the ingredients (including the navy beans she had soaked overnight in the refrigerator), Ida began telling me about her father, Frank Belding, and that he died of obstructed bowels. "Gosh," I wondered, "where was this going?" Little by little, as we created the pot of soup, Ida confessed that she needed a large bowl of bean soup to jump start her bowels. The fiber in the beans, on top of a cocktail of other stuff she had been taking, would help her "get moving." She had gone days without a BM and she appeared terrified. This, of course, was all initially very confusing for a 22 year old who had been constipated only once in her life (when I was 10 years old). I did know the pain of constipation from that event, and worse the misery of the edema my father administered is a frightening event I'll never forget. These memories may make you laugh or cringe but let me tell you, if you need a nudge, this is the recipe for you! I make it at least once a year, usually using the Easter ham bone. This is a great recipe, even if the memories are bizarre. Bon Appitit!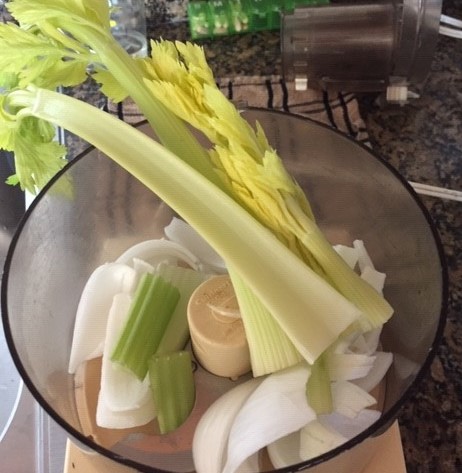 Clean and prepare 5 stocks of celery
& 1 medium onion.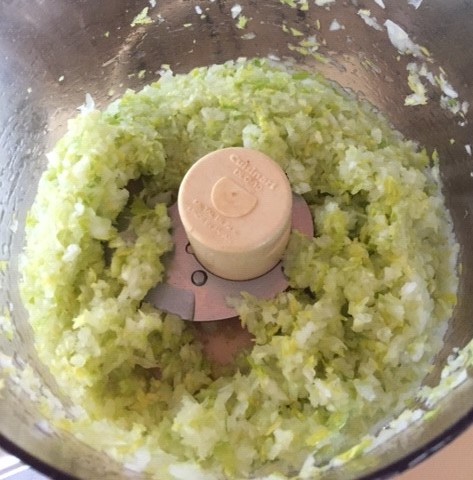 Chop in processor until fine.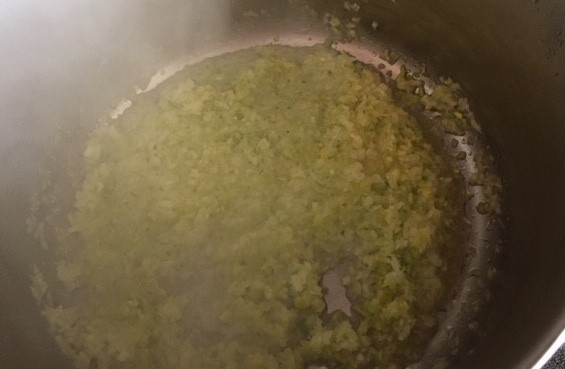 Soften celery & onion in two tablespoons olive oil
(Ida used bacon drippings).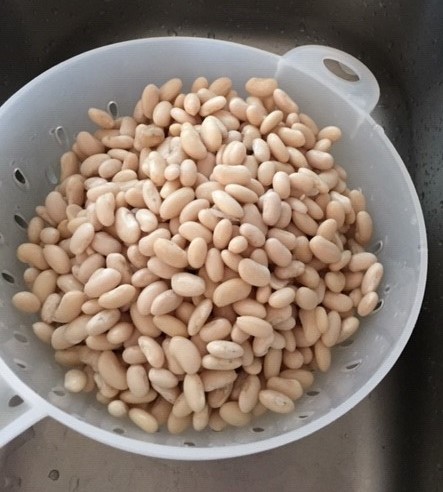 Drain & rinse 1 lb of navy beans
which soaked over night.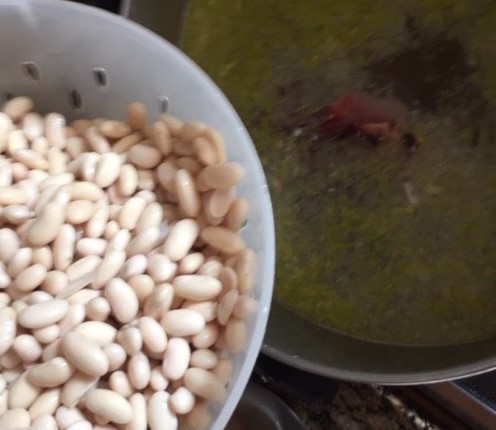 Fill pot half full with water, then add ham bone & beans.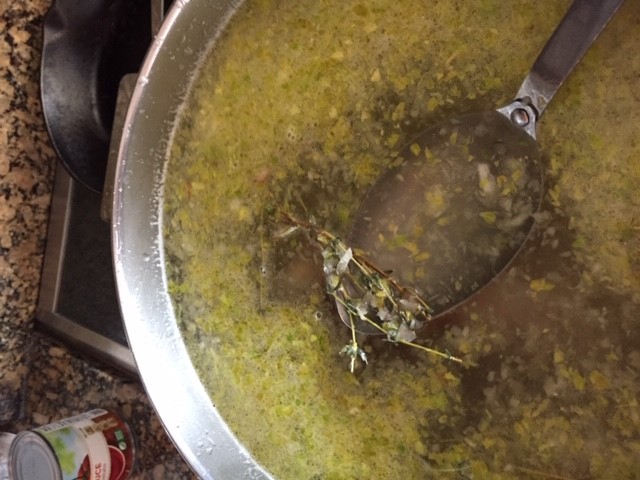 Add 1/2 teaspoon pepper and favorite fresh herb
(Ida added only a little red pepper,
I add fresh marjoram that needs to be removed before serving). Depending on the ham saltiness you may not need to add any additional salt. Taste when soup is finished and add salt only if needed.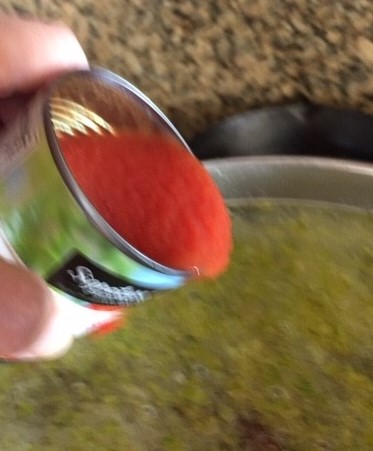 Add & mix well, one small can of tomato sauce.
Simmer for at least 2 hours until thick and
all the ham has fallen from the bone.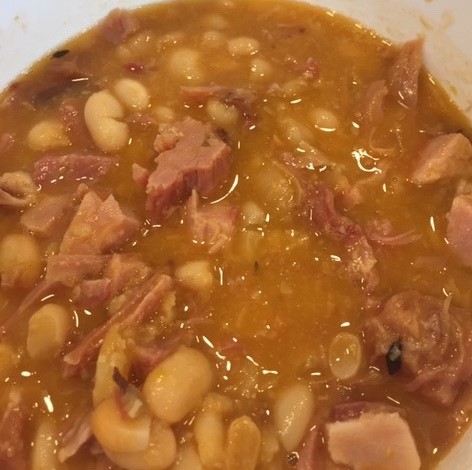 Pull out ham bone and meat. Discard bone and any non edibles and return ham chunks to soup. I like to refrigerate over night before serving to remove any floating fat but Ida was too anxious to get moving so she ate right away. This makes a large pot of soup with plenty to store in 'frig or freezer.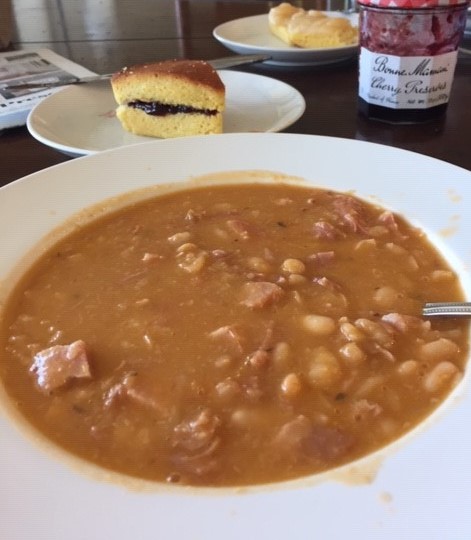 Serve with cornbread & applesauce.
Sometimes I like to eat my cornbread with cherry preserves.