The new year (2020) spawned an idea for a mother-daughter trip during spring break. Reservations were made and the excitement built. Then a virus began to role across China. By the time we were ready to depart on our island adventure, Italy had been hit hard and Europe would soon follow. The US reported virus cases in Washington state and a few cases popped up in our own backyards in Dallas and Chicago. The decision needed to made quickly. Should we go or should we stay? A trip to the Grand Cayman seemed out of the question except for the fact that the island remained open for business with only one isolated case of the virus. We made the decision to take the chance and we headed off with a tinge of guilt following close behind us. The four-day vacation was warm, wonderful and delicious. The day before we departed the island, the Grand Cayman government announced that the island would close until May 1st. We returned home three days before the airport shut down. Upon arriving home family event cancellations became the norm. Now everyone would shelter in place. We had a special moment we'll fondly remember; an island adventure the week before "social distancing" became the order of the day. Life is change and hopefully this change will be short lived. Until then we'll always have pictures of a moment in time when calm still ruled the day.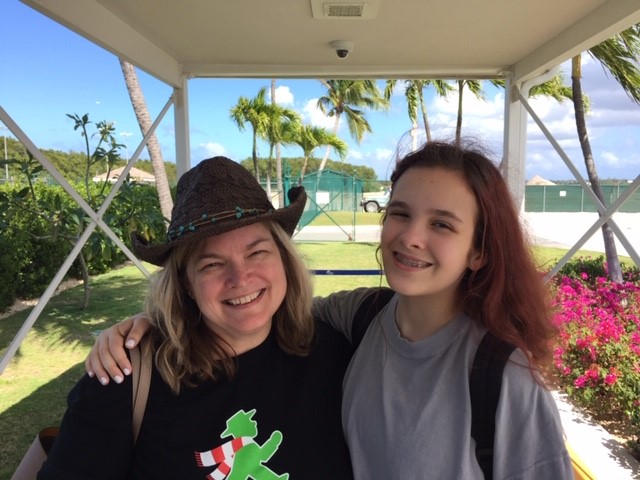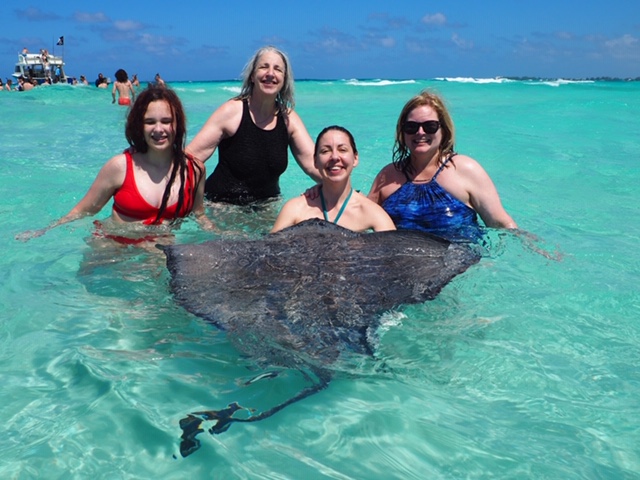 Visiting Sting Ray Island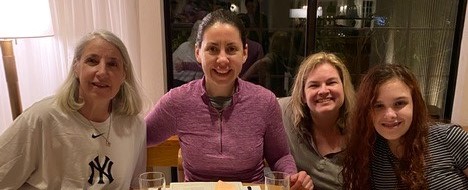 Julie, Laura, Bess & Kathleen
Dinner first night at Anchor & Den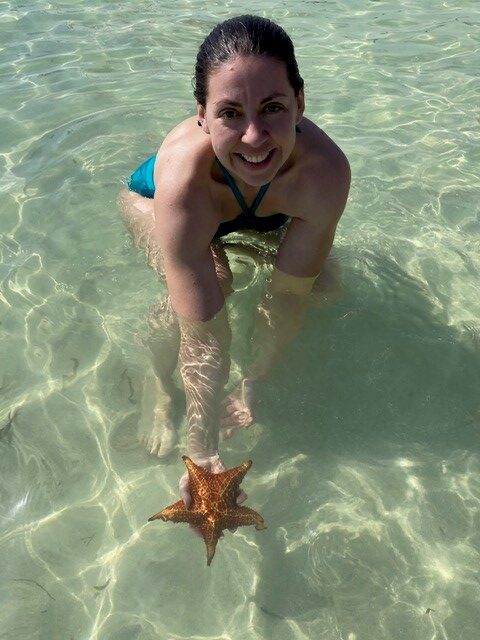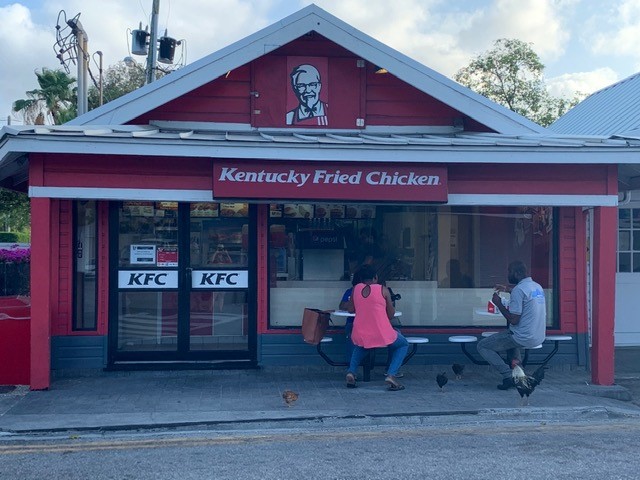 Roaster & chicken hanging out with diners at KFC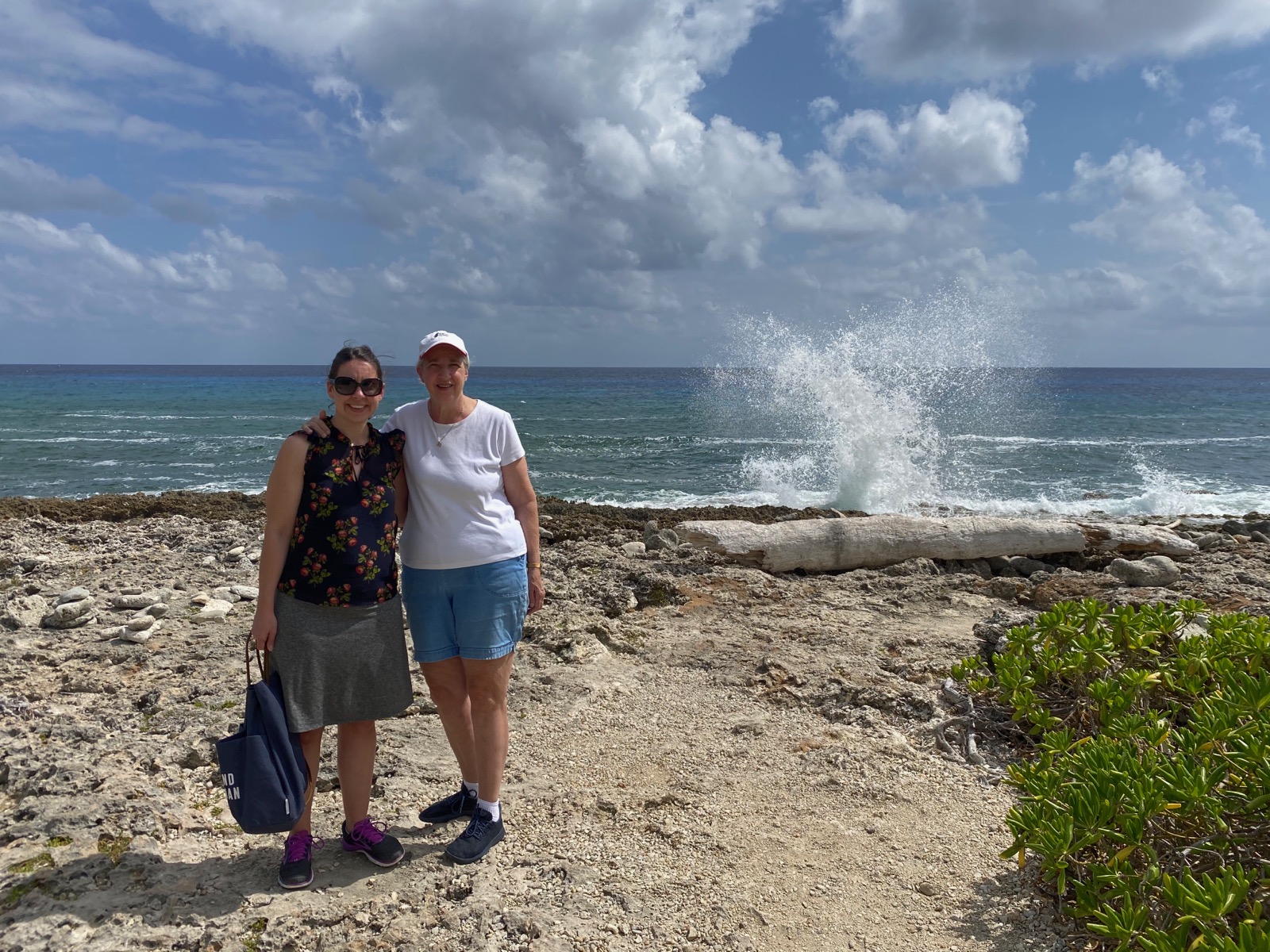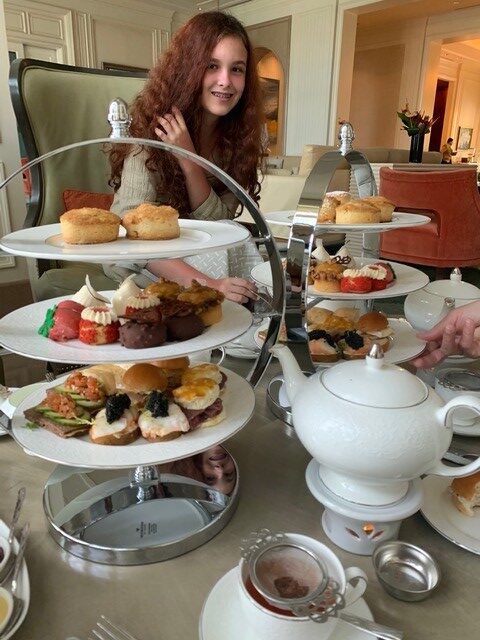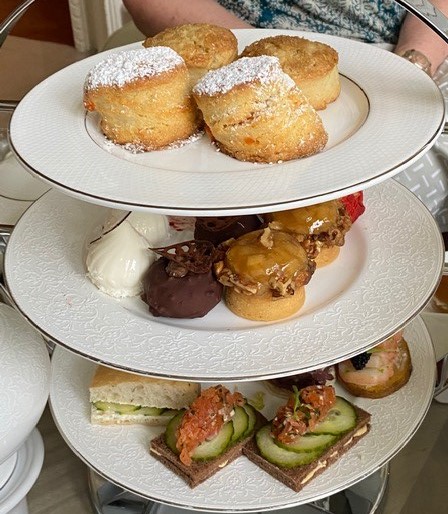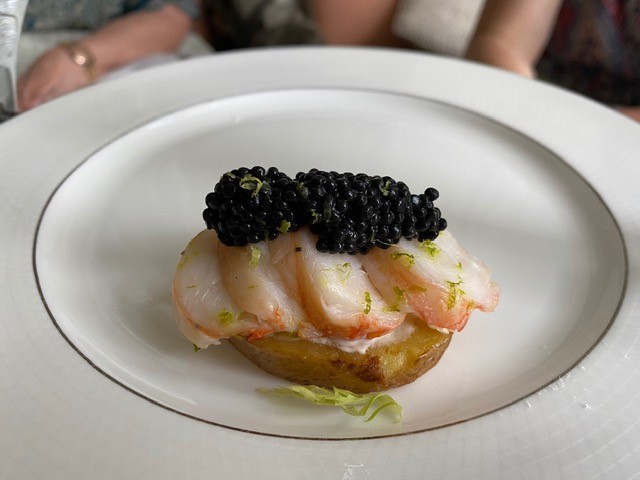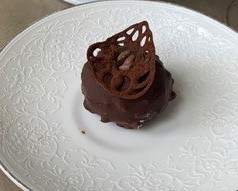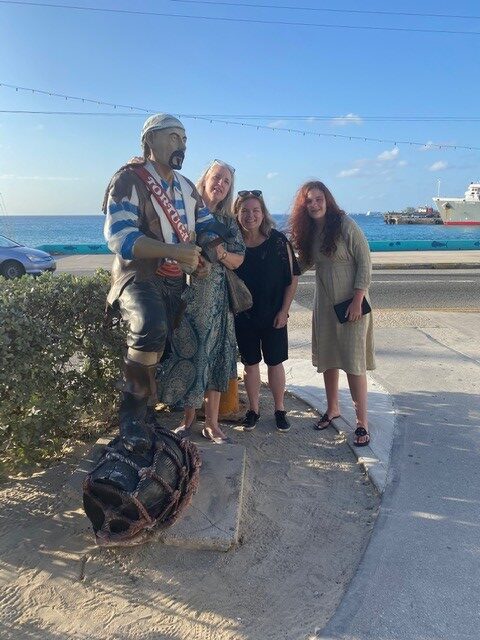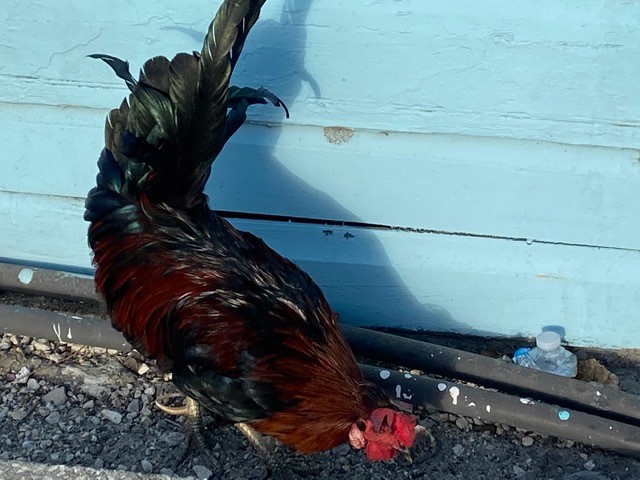 Rooster woke me every morning at 5 AM! ARGH!!!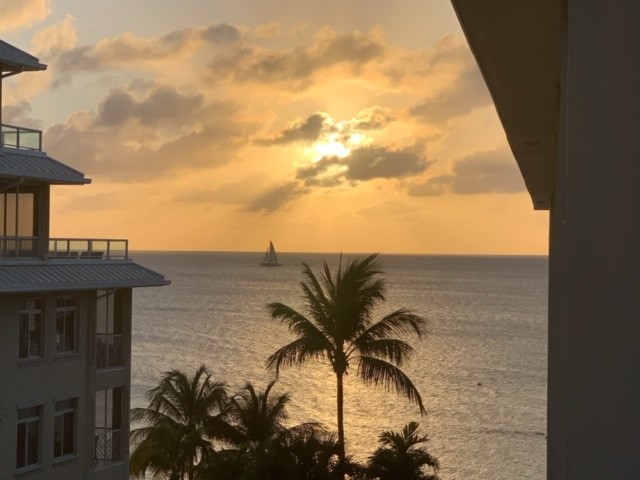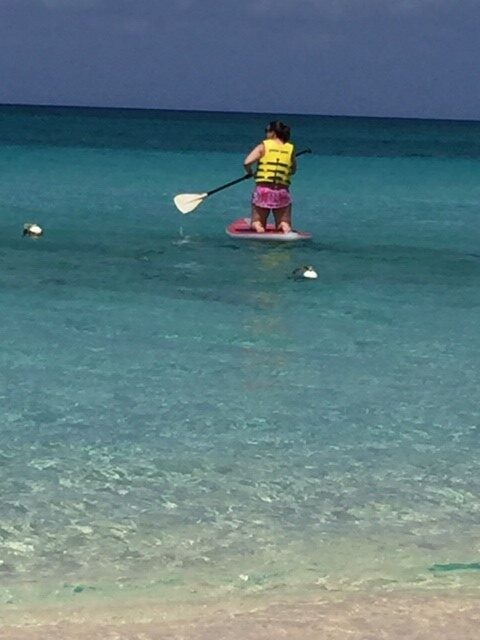 Dinner last night on the Island
Fresh fish and pasta dishes
with decadent desserts!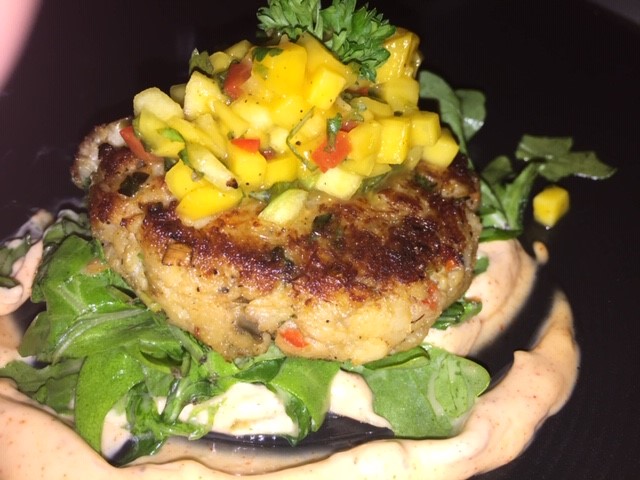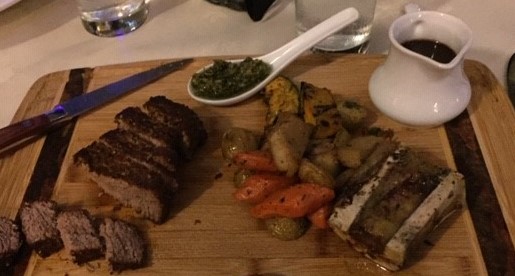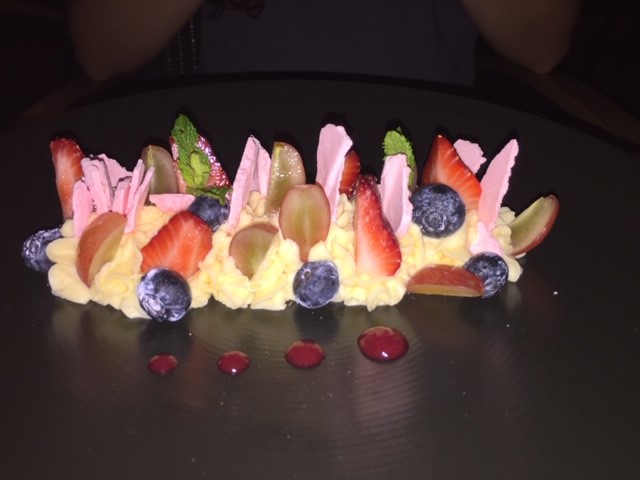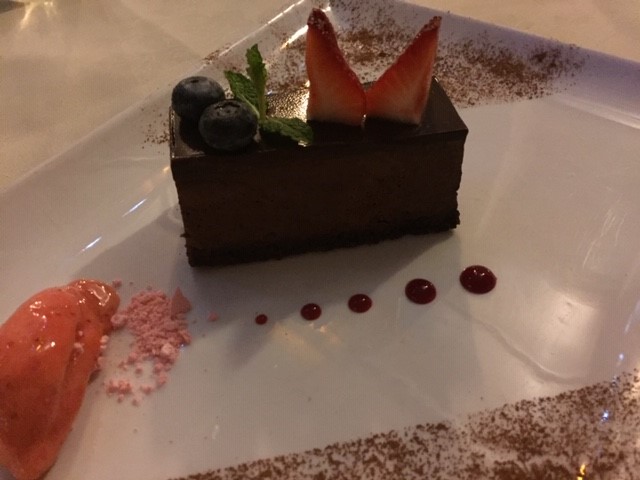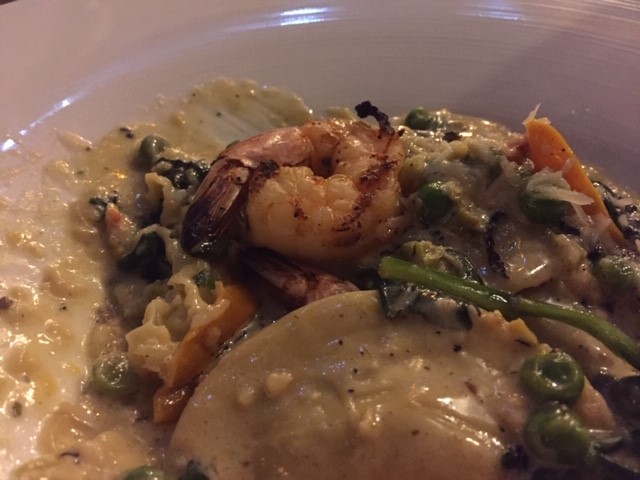 OUR FINAL MORNING IN PARADISE WE VISITED HELL!
CLICK HERE to read about HELL.
"Hell is a unique formation which is characterized by jagged, spongy pinnacles of black-covered limestone. This phytokarst formation is produced when attacking filamentous algae interact with the Ironshore Formation limestone present at this location."