Joan & Tom's Easter Ravioli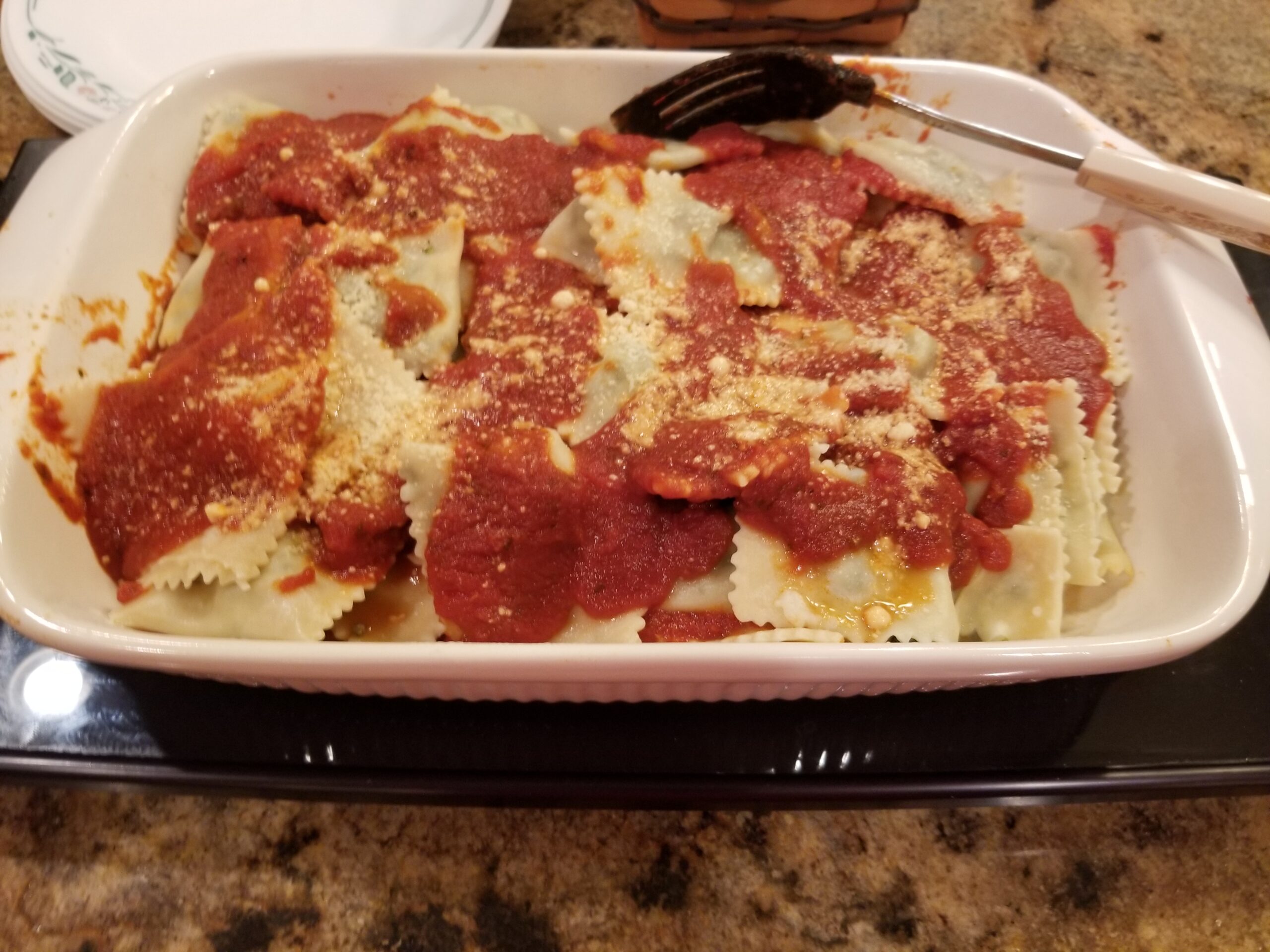 4/13/2020 email from Joan:
"Here was our 'finished ' product on our small buffet line."

NOTE FROM JOAN ON CASSANI RAVIOLI FILLING:
You know how the old recipes are - season like you want it. It was always hard to pin any of them down on measurements.
(I love it, Joan! Open to creativity).
On a side note, my cousin. Andrea, is making her mom's meatballs and we are trading off. I made the ravioli, she is making the meatballs and we will all have a portion. So we will really do Easter together, apart.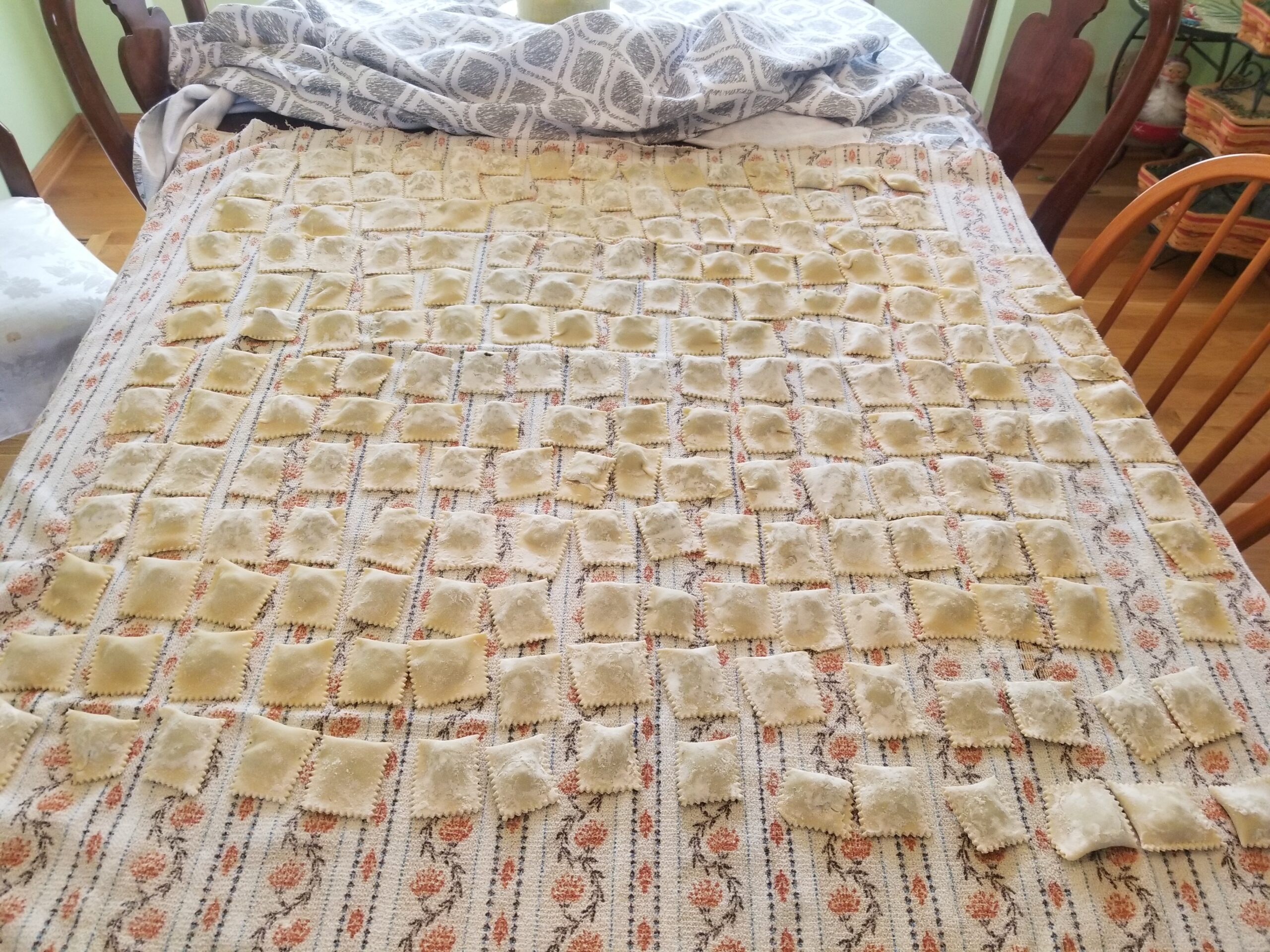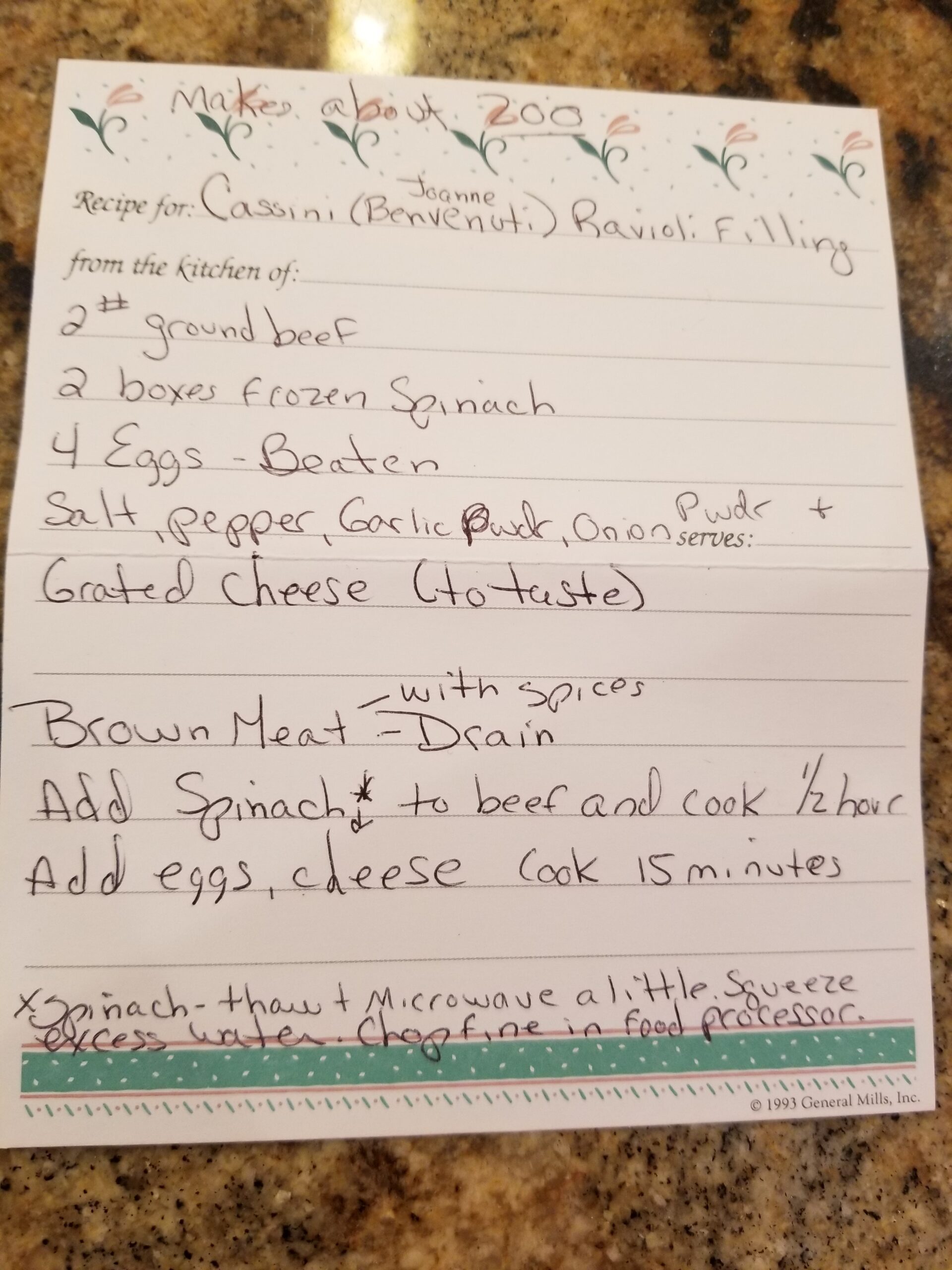 A recipe to mix up to create  Delicious Memories!