Creating and caring for a small garden, whether vegetable, flowers or both, is easy and fun. If you need a little help and like direction, one of the best books to buy is Square Foot Garden. Easy, easy, easy!!! You'll have a garden up and growing in a weekend. If you'd like to just wing it, like me, head to the garden store, buy your favorite plants and flowers and go for it! I have posted photos of my garden I recently planted. I have also included my son's garden box and a picture of his strawberry patch. CLICK HERE to order Square Foot Garden on Amazon.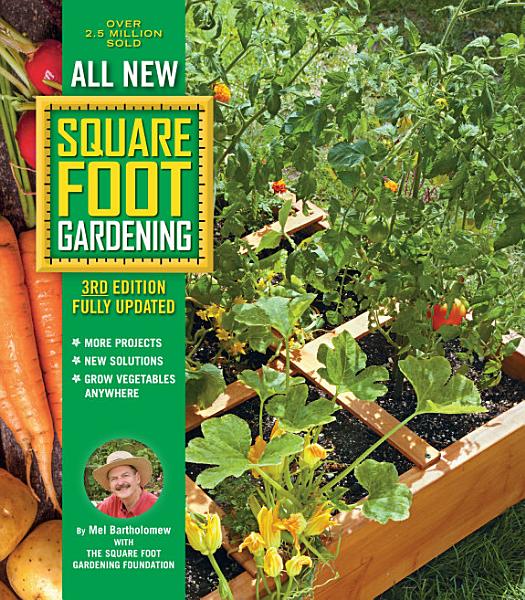 Every season comes to an end. What starts out as beautifully organized ends up a little wild and crazy. 2020 has been a wonderful growing seasons, yielding delicious memories of moments and food, flowers and herbs.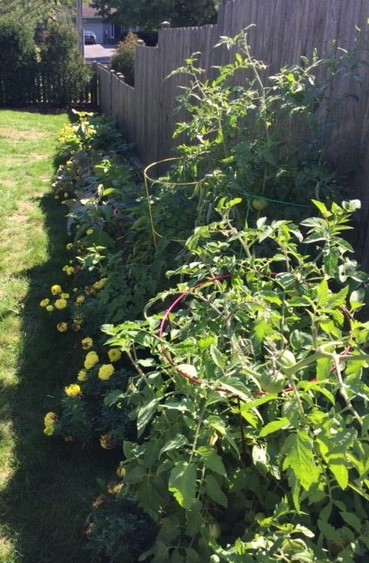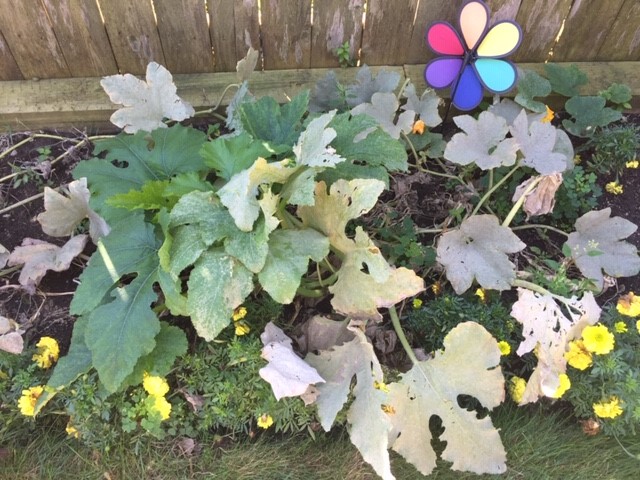 (Above) White zucchini plants
(Left) Fall garden at season's end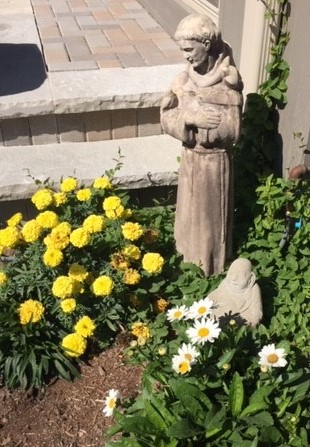 St. Francis & Buddha enjoying marigolds and daisies.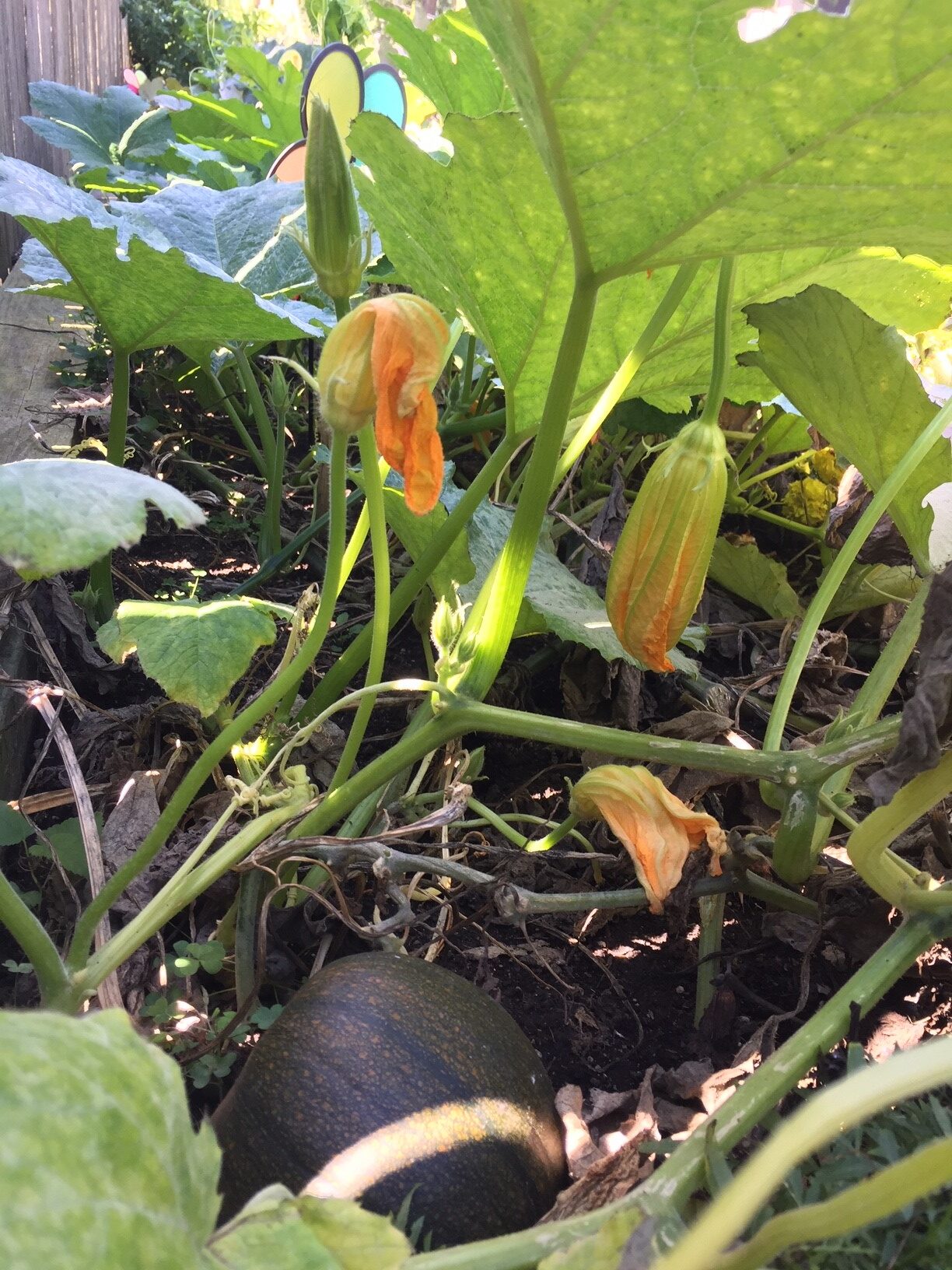 Pumpkin Patch: Yielded 4 pie pumpkins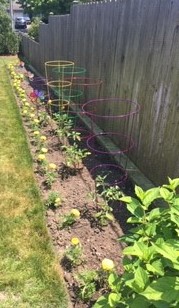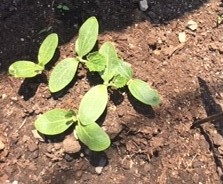 I plant tomatoes, two varieties, Roma and Beef Steak. I planted only four this year, two of each. A few eggplant and green pepper plants. Most of the garden is reserved for white zucchini, green zucchini and pumpkins. I am just so sad to have to cull the white zucchini plants. This year I did plant the two I culled in Steve's Morning Glory tub (far right).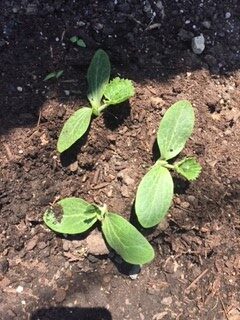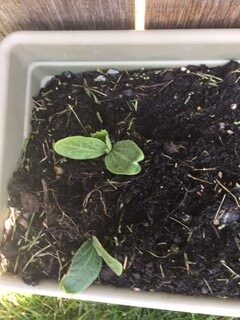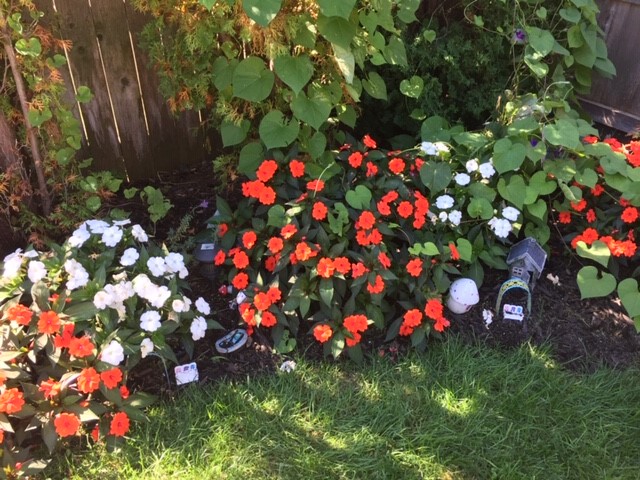 Fairy Garden Overwhelmed with Flowers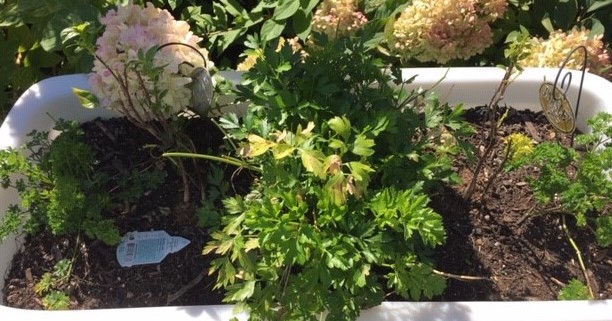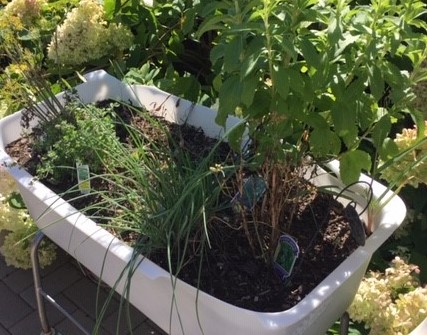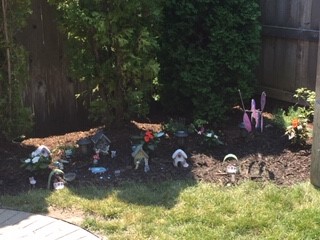 My granddaughter's Fairy Garden with flowers.
Italian Parsley, Curly Parsley & Basil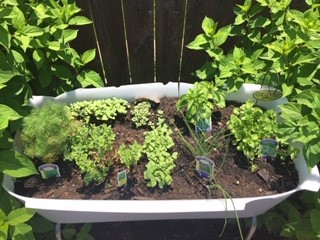 Chives, Coriander, Kale, Radishes and Fennel
(just for fun)!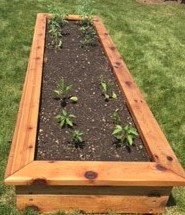 My son, Lou's, raised garden box he made with his brother-in-law, Patrick, slightly over engineered!
Top is box start, right is box end of season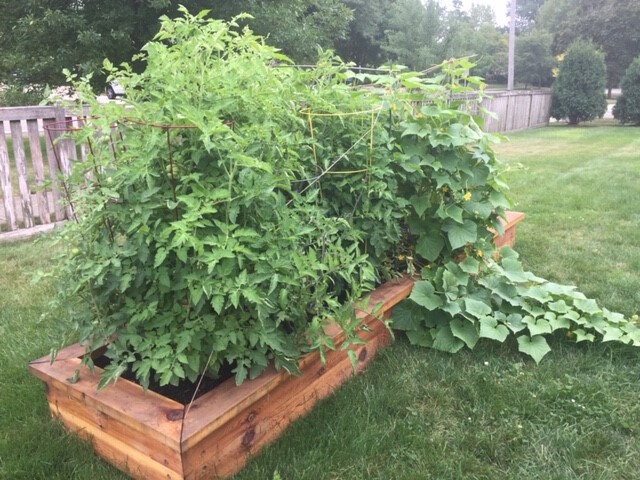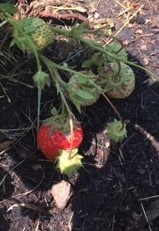 Lou's Strawberry patch.
Beautiful, luscious berries!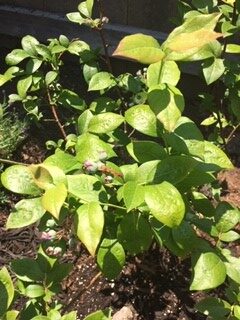 A blueberry bush close to the Fairy Garden which grows beautiful berries that mostly are eaten by the birds.