Magee's Bakery - Maysville, KY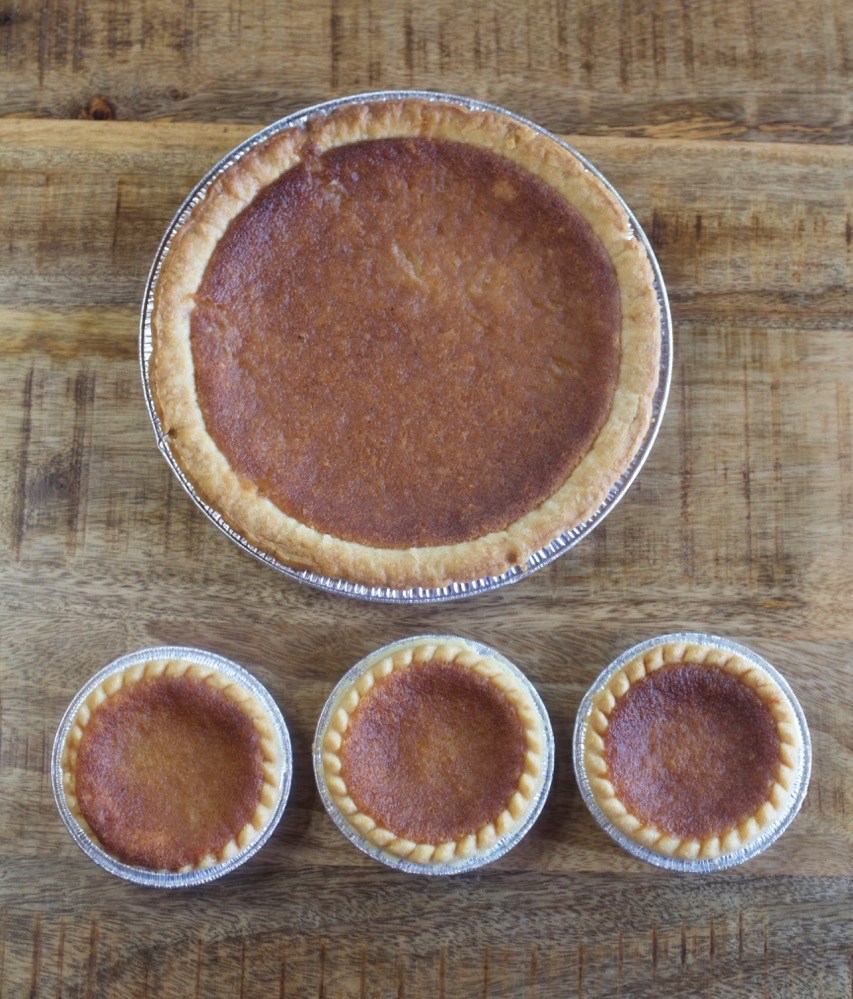 After the POST on DM Bakeries, my college friend, Sharon, emails this lovely note...
"So glad you have posted. What a wonderful way to start this year! These treats looked wonderful and fed my spirit. My bakery memories are of Magee's and their specialty Transparent Puddings(tarts) or whole pies. "
"Transparent pies!?" Is that chess pie? I wonder. Turns out they are close but different (see below). And what about Magee's? Who established the bakery and when? Time for for a DM dive. Read about what I discovered below and I hope all my DM Kentucky fans will share their Magee's memories.
ABOVE: Magee's Transparent Pies
"You might think you're looking at a piece of Chess Pie in the picture above. I'll agree it does look like a piece of chess pie, but it's not. You might also wonder if this is could be a piece of Pecan Pie without the pecans, but it's not. It's actually Transparent Pie. While it's more similar to chess than pecan pie, it's not exactly like either one.
Here are the differences…
Pecan Pie – contains sugar, eggs, vanilla, butter, corn syrup, and pecans, see my recipe for Southern Pecan Pie.
Chess Pie – Some recipes contain sugar, eggs, butter, vinegar, cornmeal, and vanilla. Other recipes don't call for cornmeal or vinegar, but flour instead. Then there are recipes that call for cornmeal but no vinegar. And let's not forget, the recipes that call for a little milk. It's no wonder there's a lot of confusion when it comes to Chess Pie, and Chess Pie looks very much like Transparent Pie. See my recipe for Classic Chess Pie.
Transparent Pie – contains sugar, eggs, butter, flour, vanilla and whipping cream."
This is an excerpt from the My Country Table website. The BLOG on Maysville's Historic Transparent Pie is interesting and shares a very good pie recipe. CLICK HERE to read the full article.
Okay, but we still need to know the who and when of Magee's. Turns out that Transparent pies are an old Kentucky thing. In researching, it appears that the pie is a Kentucky creation and tradition. In the 1950s, Leslie and Ruth Magee developed their own recipe for transparent pie. And while there are variations of their recipe everywhere in the region, Magee's variation is unique and the recipe is a closely guarded secret because unlike the Maysville fudge cake, it is unique to Maysville and the bakery. (Oh my GOD! A fudge cake? We will need to look into this DM at some point!)
Who were Leslie and Ruth and what has become of them? Leslie D. Magee is born American on August 25, 1910 in London, Laurel County, Kentucky. He married Ruth sometime before the 1940 census which show they lived at 203 W. 2nd St. in Maysville. Also the spelling of their name in the 1940 census shows McGee, not Magee. Did they change the "c" to an "a" for some reason? While it is difficult to know, Magee may be a derivation of McGee. Both surnames are from the British isles. Magee is derived from the Gaelic "Mag Aodha," or "son of Hugh," while others of the name in Ireland, are ultimately of Scottish origin.
From the Magee's 60th anniversary article below, we learn Leslie learned his craft at Berea College. He opened a bakery in Maysville in the 1930s but the bakery name must have been different. I did find a reference to Leslie working at Jean's Inc. Again from the 1940 census both Leslie and Ruth are "bakers" so they likely had a working relationship as well as being married. Leslie died in 1970 and Ruth lived on until 1994. There are still Magees in Maysville but it is unknown if they are any relationship to Leslie and Ruth. The Magee's sold the bakery in 1973 to the Dickenson Family and they in turn sold the Maysville location in 2019. CLICK HERE to view 2019 video announcing new ownership. What we do know is that Magee's is All-American!!!
NOTE: Comprehend Inc. announced in August, 2019 that is was acquiring Maysville's signature bakery, Magee's. The immediate concern was voiced about the future of the recipes used by Ron and Judy Dickson, the couple which ran the bakery for more than four decades. An announcement from Comprehend may assuage those fears — Russell Dickson, the couple's son who helped operate the bakery is staying. Magee's will be relocated from the Dickson's current property in Orangeburg to 414 Market Square Drive, next door to Fazoli's restaurant, along Kentucky 9 AA Highway in Maysville. CLICK HERE for story of reopening on October 29, 2019.