Since 2015, MND '68 classmates have gathered to renew and build old friendships. We try to meet twice a year; sometimes at Deb's house and other times at Karen's place. We always have fun and many hardy laughs. This scrapbook page will serve as a reminder of those good times we met. Hopefully, we'll continue the tradition as we approach our 60th in 2028 and finally, if any of us are still kicking, our 75th reunion in 2043. GOSH! We'll only be 93 years old in 2043...there should still be some of us still hanging around!
Pictures will be displays from most recent to oldest.
Friends Night - May 6, 2021
Finally, after a crazy Covid year, FRIENDS meet again. Our hostess, KarenKG, is always so accommodating, sharing her beautiful and spacious home for the evening. Our evening is filled with laughter and tears as we celebrate the miracle of vaccinations and the passing of classmates. The photo above really tell the tale as BarbJ ZOOMED in from Brooklyn to join us. We are hoping to catch up again in late September or early October. Watch for the for details...

Where is Marie? She is in the house somewhere, just not with us at that moment!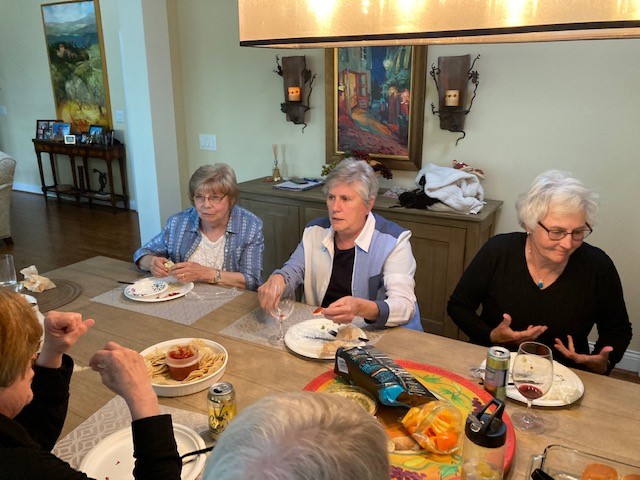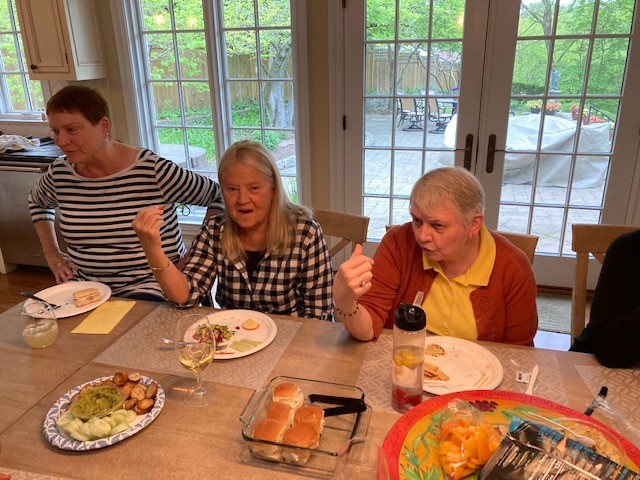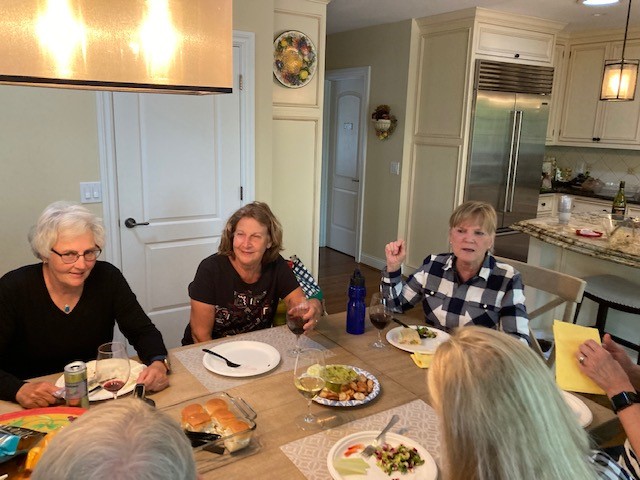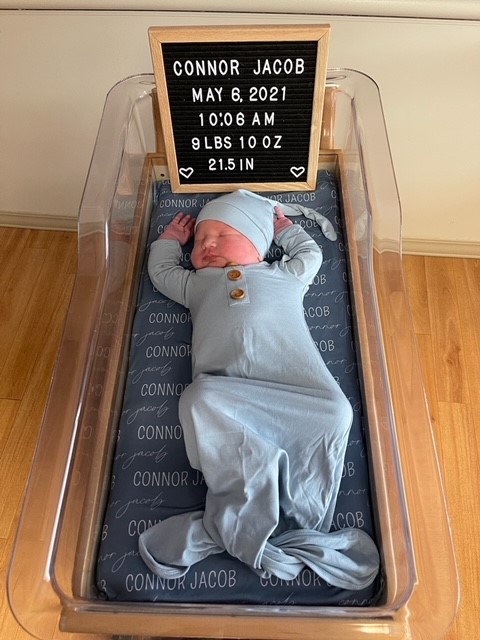 See photo left...while we were all partying hardy, PamHMc shares the birth of her new grandson. How many is that now Pam? I believe Connor is sixth, right? Let us know!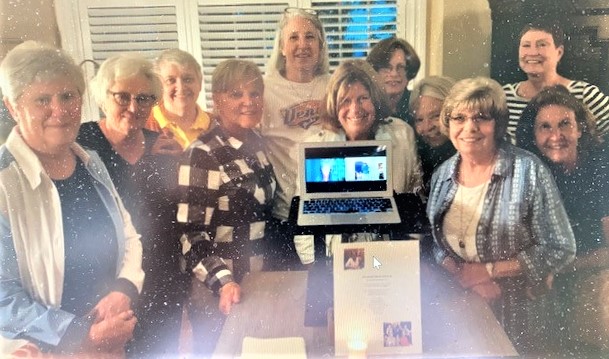 Friends Night at Deb's February 6, 2020                                                       Friends Night  February, 2016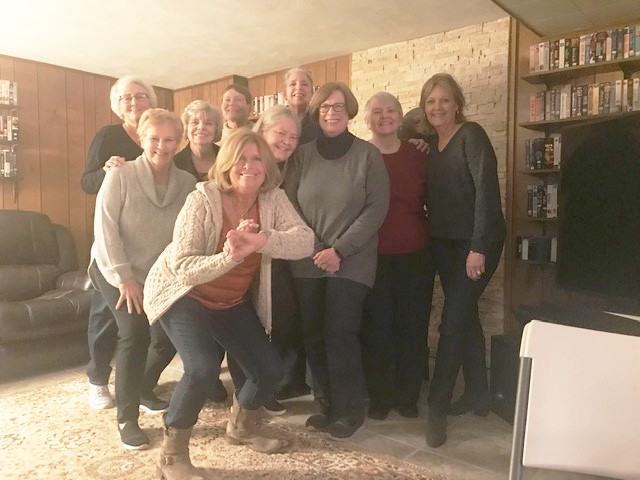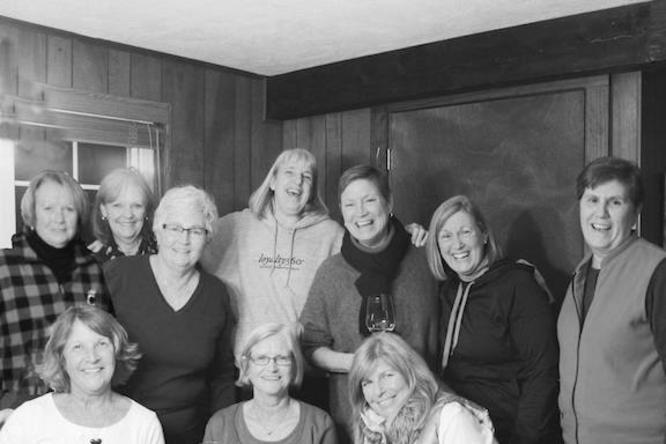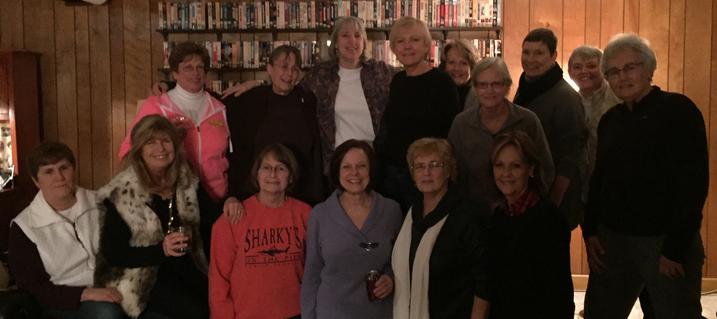 Below: Friends Night at Karen's River Condo August, 2015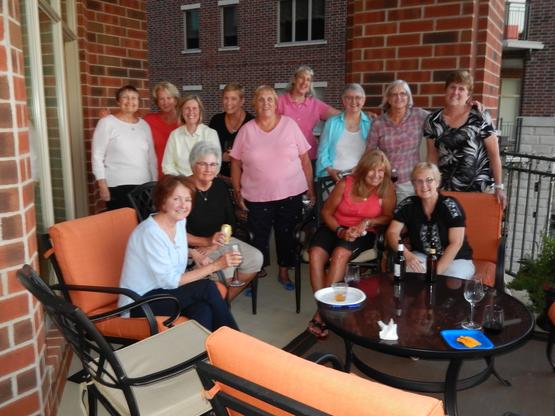 RIGHT: First Friends Night at Deb's House, February, 2015