Mom's Perfect Pesto from the Delicious Memories cookbook page 47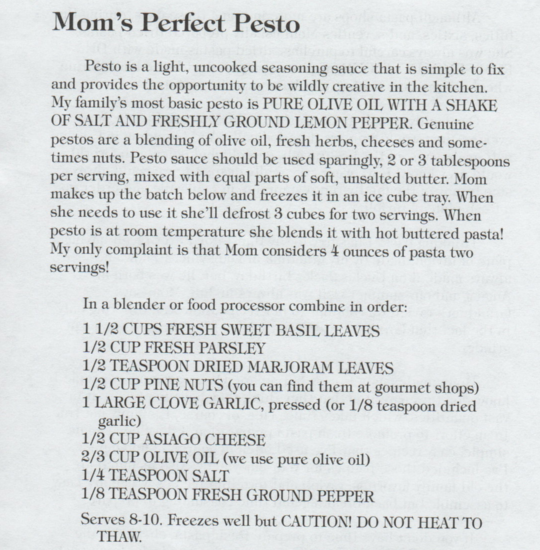 This is an easy way to use all the basil that you grow annually in your garden. I grow my basil in a large pot and trim often making numerous batches throughout the summer. This PERFECT PESTO makes great holiday gifts.
Many in our family replace the pine nuts with either finely chopped walnuts or almonds. If you do use pine nuts be careful! Select only high quality pine nuts grown and packaged in Italy or other countries with good food regulations. Most pine nuts available in American stores are grown and packaged in China. Check out this website concerning Chinese pine nuts:
www.freerangeclub.com/food-safety/short-takes/
If I use pine nuts I order them from a reliable source, I order them at Nuts.com. They are pricey around $16 for 8 oz. Organic pine nuts are even more costly. Once is year is worth the investment!