CHOCOLATE TORTA
Torta dough: 
In a large bowl cream:
½ cup margarine (1 stick)
½ cup sugar 
1 egg
Add to wet ingredients in this order: 
1½ cups of flour (add up to 2 tablespoons more if dough is sticky)
½ teaspoon baking powder
¼ teaspoon salt 
Mix well. Form into a ball and press out into a 12 inch pizza pan. Flute edge by indenting inner dough rim with thumb. Prick with fork over entire dough surface. Bake shell in preheated 400ºF oven for 10 minutes or until shell is golden. Do not over brown. Remove from oven and cool thoroughly.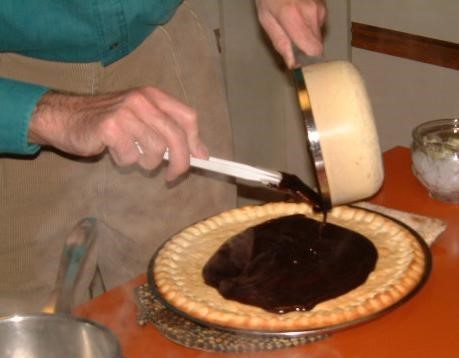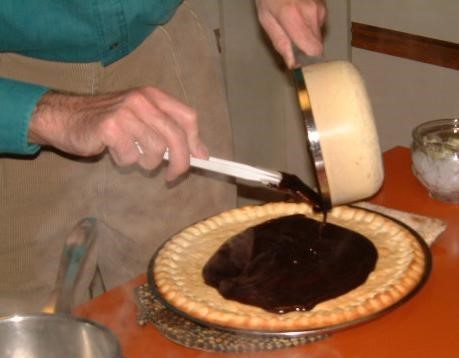 Chocolate Filling:  
Melt in a double boiler over very low heat:
1 large bars of milk chocolate (7 ounces each: 14 ounces total)
When chocolate begins to melt add:
1/3 cup of brewed coffee
Pour mixture into baked shell. Let cool at room temperature for a few hours before serving. 
Makes 8 large or 16 thin wedges.