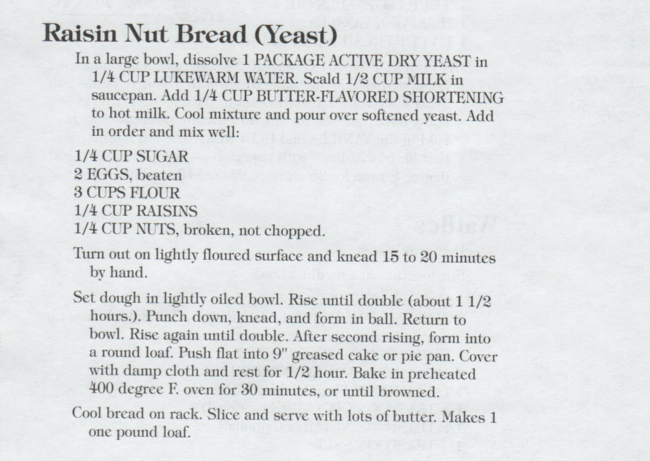 The original raisin nut bread recipe (left) is easy to make and you can follow  with good results. Over the years I have refined the recipe to fit my needs and I'd like to share the updated version with you.
First of all, I use a bread machine to mix and knead the dough. I refrigerate the dough over night to further develop the gluten before baking. I generally bake this bread as a weekend treat. Since it's just Steve and me now, I cut the leftovers and freeze. I enjoy slices throughout the month for breakfast and lunch with an oat meal-walnut spread.
Follow the pictorial recipe below. Be careful to watch your loaf bake the first time in your oven. I have an electric oven and bake at 375 degrees F versus the suggested 400 in the original recipe. Oven temperatures can vary widely. I also use 1/2 cup of raisins and walnuts versus 1/4 cup of each in the original recipe.
STEP 1
Microwave 1/4 cup butter or butter-flavored shortening for 30 seconds
(watch closely to just melt)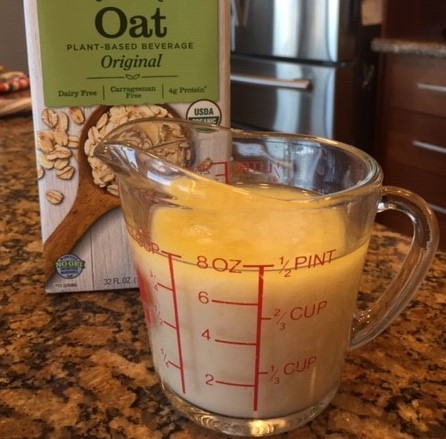 STEP 2
Pour into melted butter 3/4 cup oat milk,
regular milk or favorite milk product
(almond milk with almond pieces is delicious)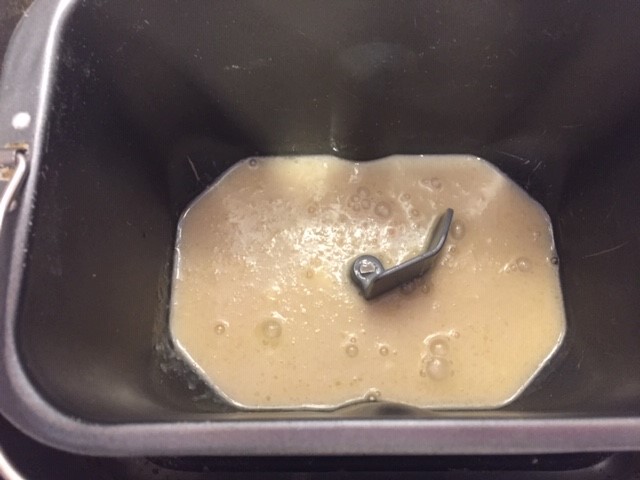 STEP 3
Pour butter/milk mixture into the
bottom of bread machine bowl.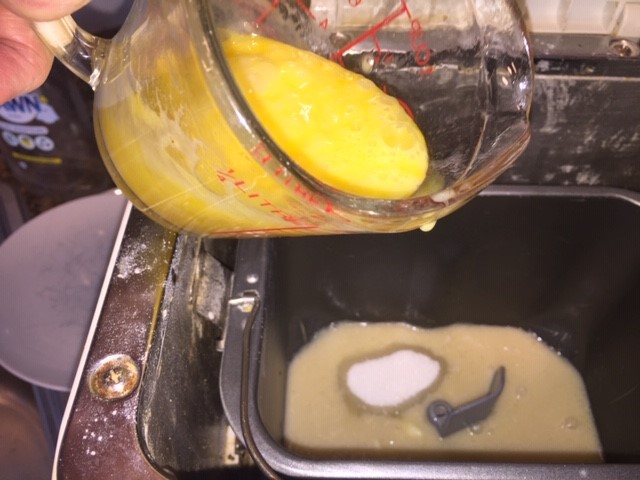 STEP 4:
Add 1/4 cup sugar, 1 teaspoon salt,
and 2 beaten eggs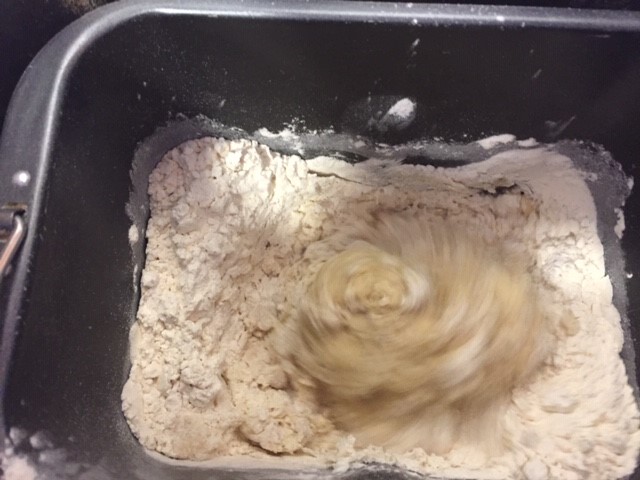 STEP 5: Start bread maker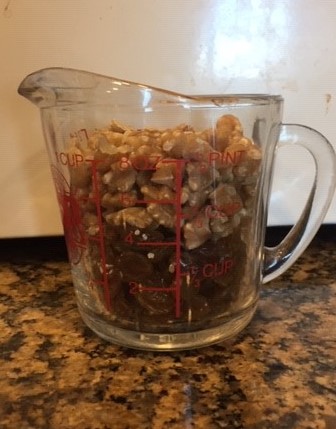 STEP 6:
Add 1/2 cup walnut pieces and 1/2 cup raisins
(I use muskat raisins)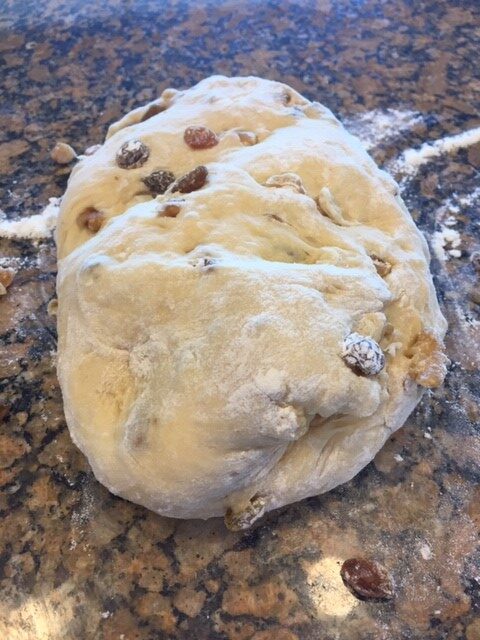 STEP 7:
Knead a few minutes
on a lightly floured surface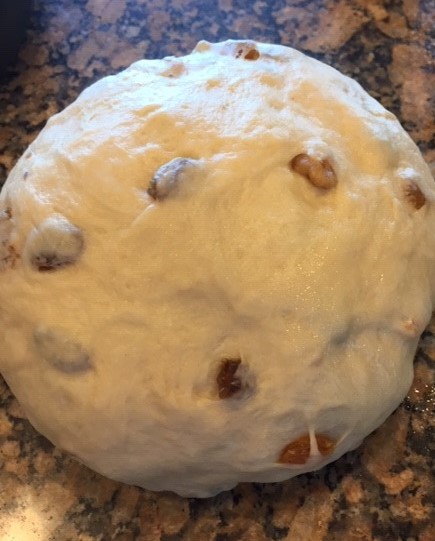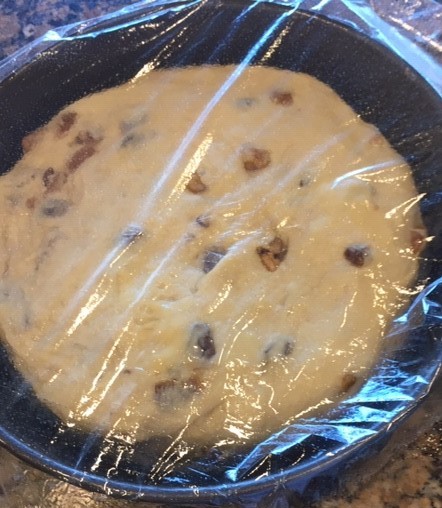 STEP 9:
Press ball into a greased cake pan
and cover with a piece of plastic wrap
sprayed with oil to prevent sticking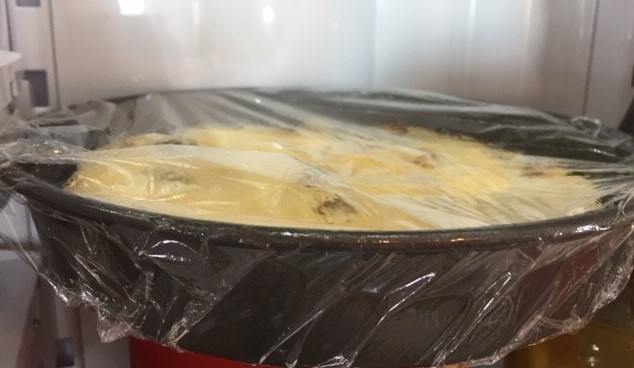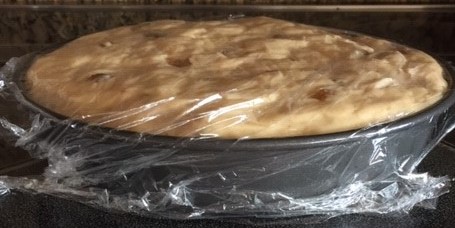 Remove from refrigerator and
bring to room temperature.
The dough will rise one last time before baking.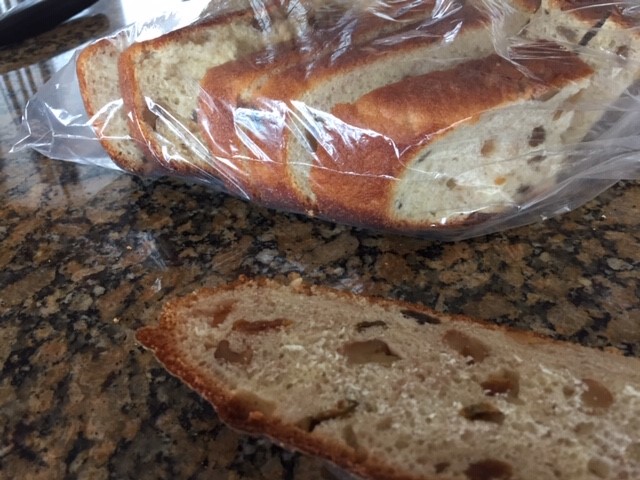 Bake in a preheated 375 degree
oven for 30 minutes. Cool and slice. Freeze and toast later.