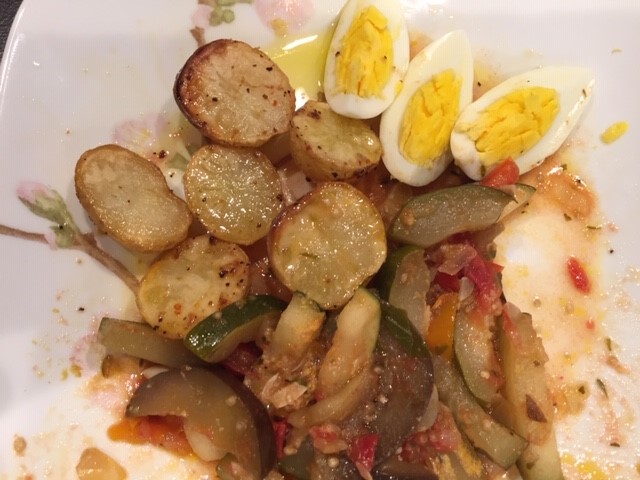 This an easy recipe containing all the simple vegetables typically grown in a Kitchen Garden. I pair the Ratatouille with hard boiled eggs and roasted new potatoes. This recipe serves 4. Two dinners for a couple. Fresh mushrooms would also be a nice addition.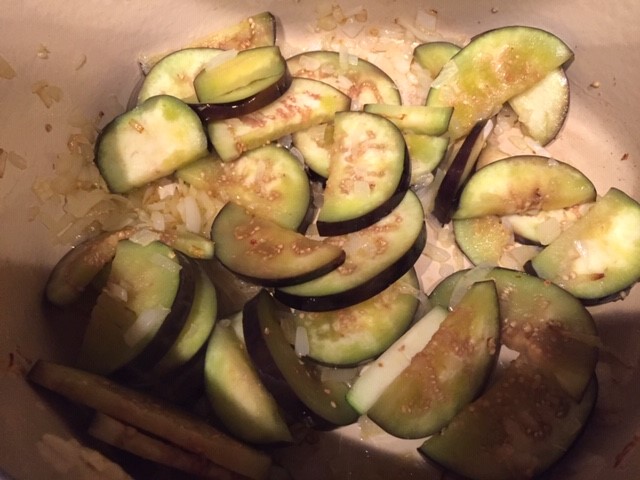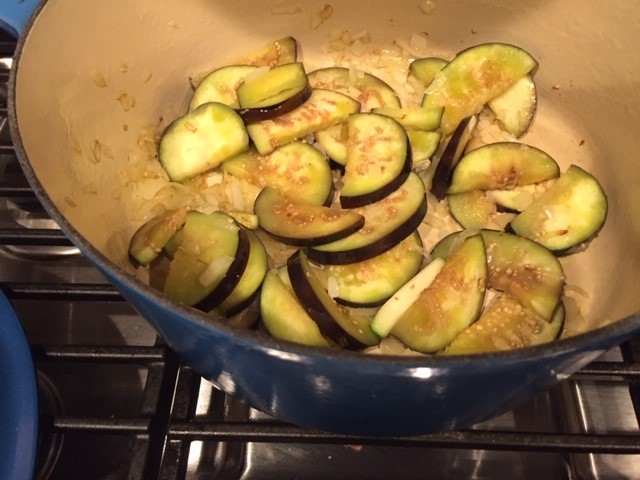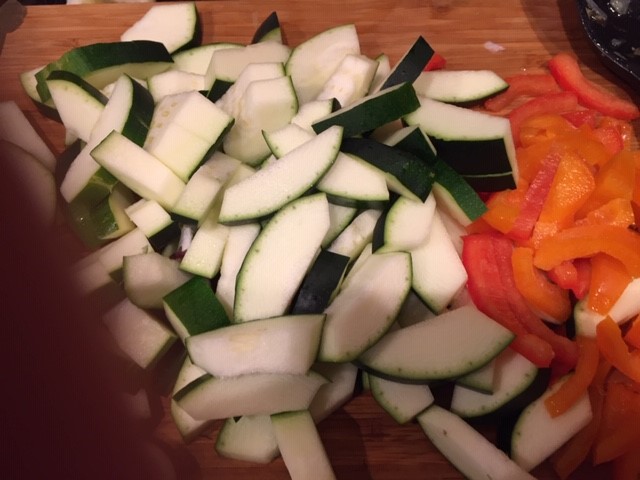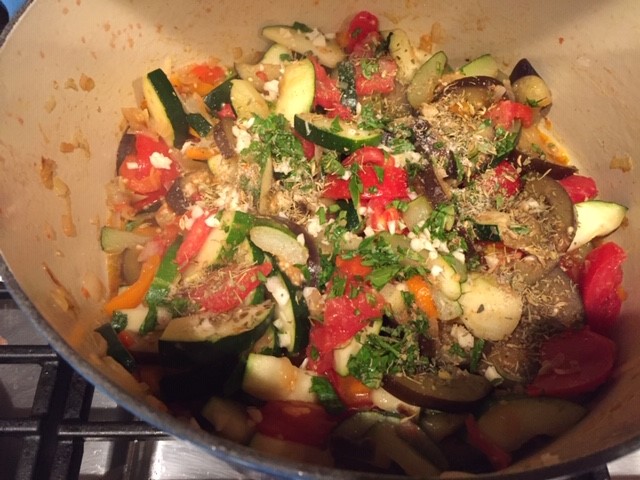 INGREDIENTS:
1 onion, sliced thin
2 cloves garlic, minced or pressed
5 tablespoons olive oil
1 pound of eggplant
1 medium zucchini
1 red pepper, chopped
1 cup chopped garden-ripened Italian tomatoes
1 small regular tomato chopped
1/4 cup fresh oregano chopped fine
1/4 teaspoon dried thyme
1/4 teaspoon fennel seeds
1/8 teaspoon ground coriander
3/4 teaspoon sea salt
1/2 cup fresh basil leaves, shredded
INSTRUCTIONS:
(Be sure to follow timing or your veggie will be mushy. Prepare a day in advance of serving for flavors to blend)
In a pot sauté onions in 2 tablespoons of olive oil until onions soften.
Add remaining 3 tablespoons of olive oil heating over moderate high heat but not smoking.
Add eggplant, stirring for 8 minutes. Eggplant should be softened but not mushy.
Stir in zucchini, bell pepper and garlic stirring for 12 minutes.
Stir in tomatoes cooking mixture for 5 minutes more.
Stir in oregano, thyme, coriander, fennel seeds, salt and pepper to taste. Cook another 1 minute.
Finish off with added basil.
Cool and store in covered container in refrigerator at least one day. Heat and serve. Freeze any remaining for another meal or side.