FUN DAY WITH NORMA & FAMILY
A one-day visit with Norma and her daughter's, Vicky and Lori, shed new light on the Gromignana Image Makers. Norma's father, Benvenuto (nickname: Tuto or Ben) is born in Gromignana, the second of three children born to Clemente & Santina. He emigrates to the United States in 1910, first working in New York, then he moves to Louisville, finally settling in Cleveland Ohio. Ben is important to the image-makers story because he is a "chain link" as he and his wife, Victoria, open their home to others from Gromignana who emigrate.
Below are a few delicious memories from the visit and fun photos Norma shared of the family. You may see yourself or ancestors in these photos collection. All the other photos and stories shared will appear in the image-makers book and on their ancestry profile.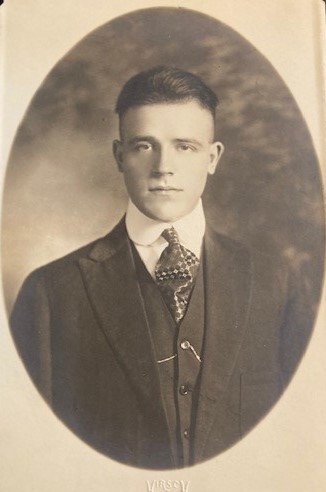 Ben as a young image maker
Photo courtesy of Ben's daughter, Norma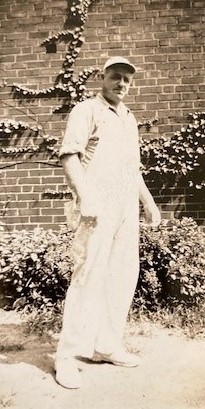 Top: Ben (date unknown)
Right: Ben (center) visiting with Louisville cousins circa 1970s: Hallie, Barbara, Ben, Ferd & ? (is that Herk) - Photo courtesy of BarbaraGS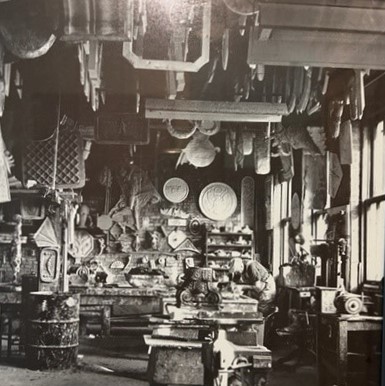 ABOVE: Ben at Fischer & Jirouch (date unknown)
Photo courtesy of Norma.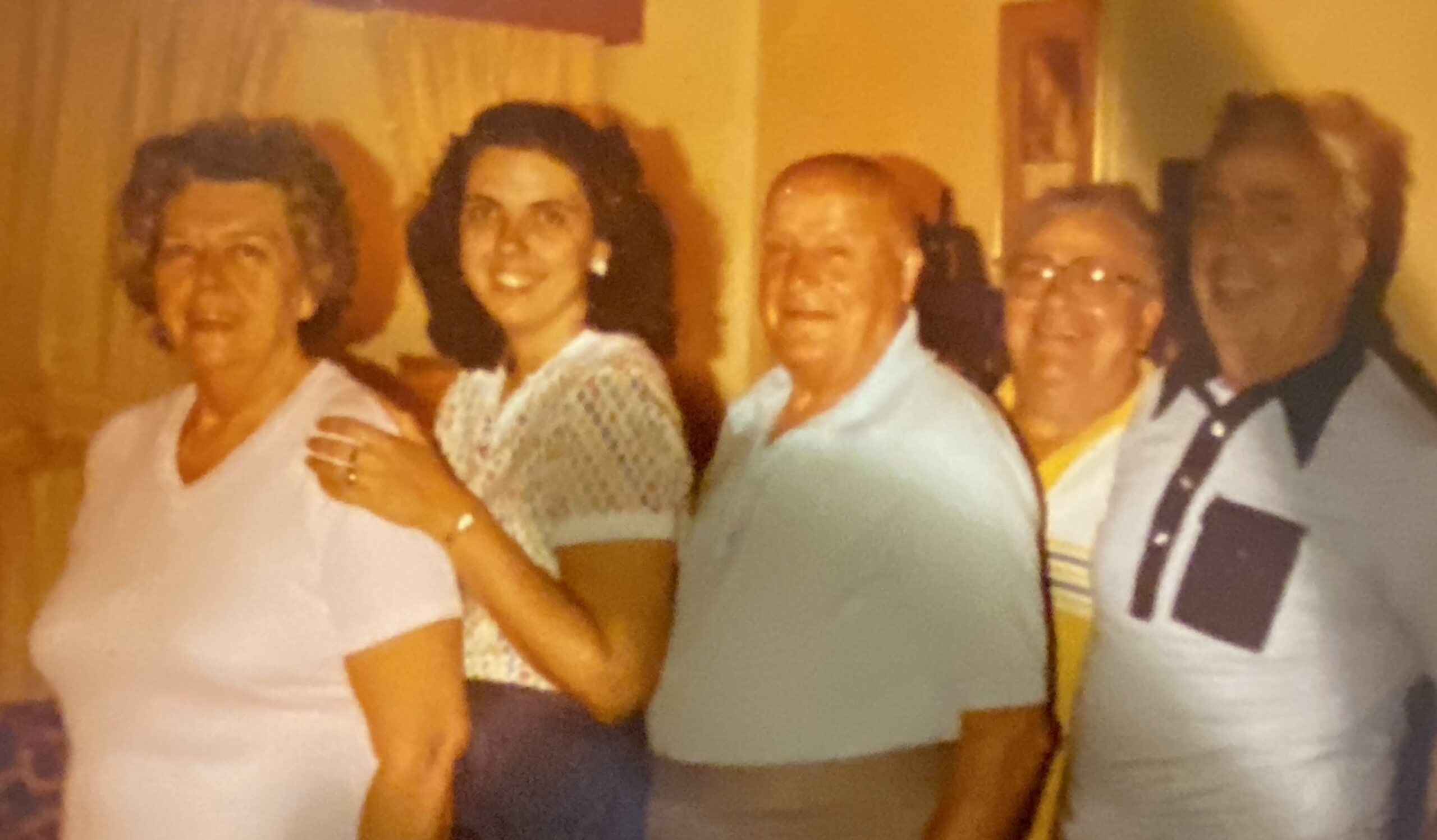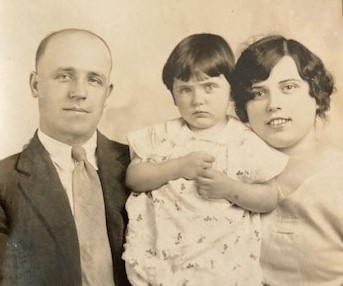 ABOVE: Ben, Norma & Victoria passport photo circa 1930s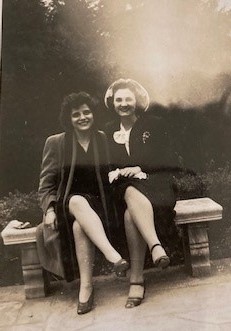 ABOVE: Norma & Lilly       (date and place unknown)
September 6, 2022: Vicky, kindly picked me up at the Pittsburgh airport, and we drove a ways to her mother's house. What a delight to arrive and see a pile of family photo albums on the dining room table. Norma, appears to be much younger than her 90's. She shares some wonderful memories and the one's of her childhood visit to Gromignana circa 1934 are priceless! Other stories of family in Cleveland and throughout the U.S. helps to place everyone in the right families on the Gromignana family tree.
One interesting story is about her mother, Victoria, and how she ran a small restaurant in Cleveland. Apparently, Albert, Victoria's cousin in Louisville, ask Victoria to help him with some tips for the new restaurant he, Ferd and Dorina planned to open. Norma recalls that for her mother's advise Albert gifted her, two boxes of lobster tales, an iron jockey, a metal table and two ornamental chairs.
A Italian-inspired lunch is served BUT the best meal is dinner with homemade lasagna, salad, rolls and CAKE with strawberries. This trip will be forever a delicious memory for me. Thanks to Norma, Vicky, Lori and Lori's husband< Dave, for their warm welcome and hospitality.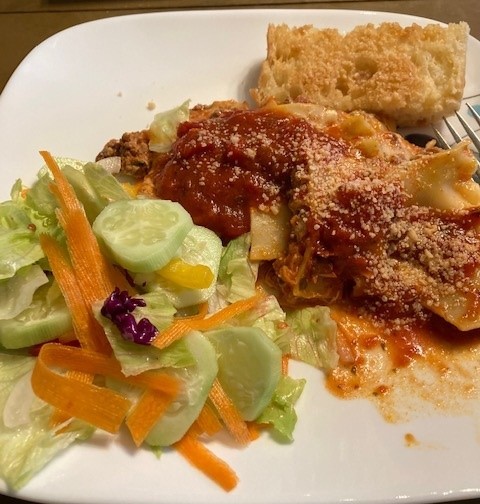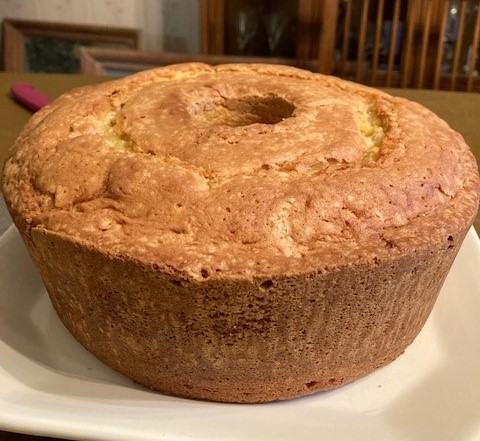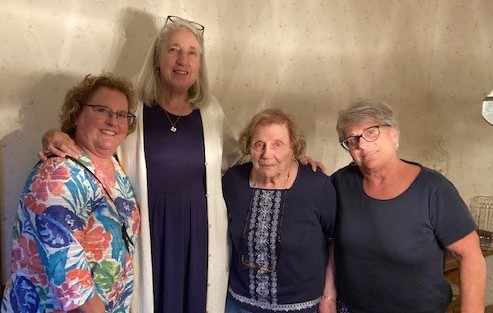 Lori, Julie, Norma & Vicky