Senior Memories taking on a new Meaning!
May, 2020
Hi MND Friends! I had a most unexpected call recently from MND friends AnneHH & BarbHC with a question abut our class trip. Turns out they were gathering, doing their part in supporting a restaurant needing business during the quarantine. Anne had been watching Good Morning America Deals & Steals (check 'um out) and they had a special on for Pauli's Lobster Rolls. Anne loves Lobster Rolls so she ordered a kit. When the goodies arrived she invited BarbHC over for a taste (with a little wine, of course!).  They were cooking up not only Lobster Rolls but memories from our NYC class trip. This inspired me to move our class trip Then & Now photos over to enjoy here at Delicious Memories (see below). Go to the very end where I have added a photo of Time Square today during the quarantine. It is hard to imagine the Square deserted! How quickly things can change. Please share your picture and memories. Anne shared a few photos of the wonderful Lobster Rolls, YUM!!!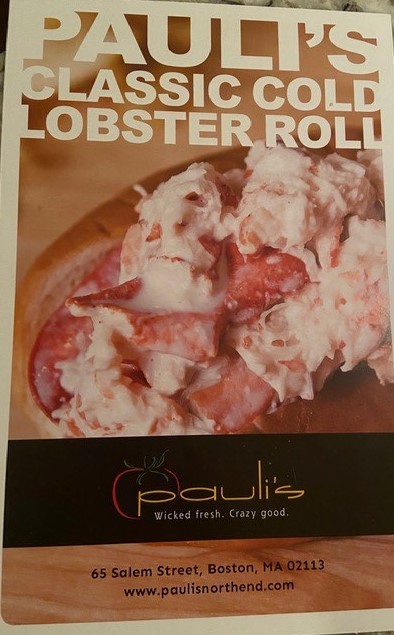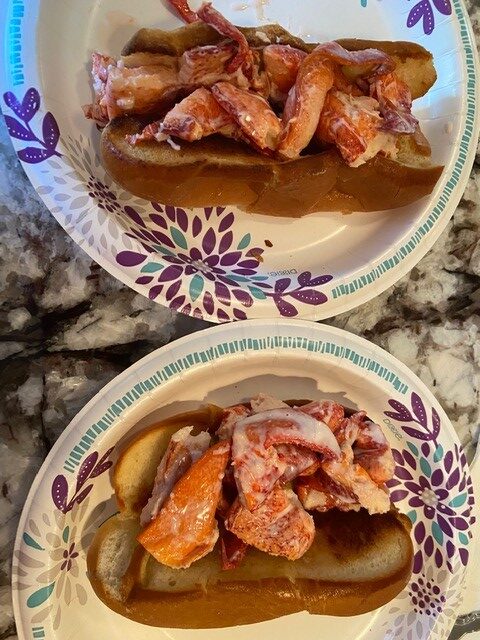 Senior Trip NYC Then - 1968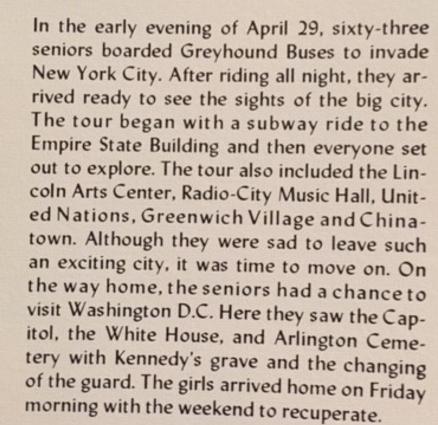 Thanks to JaneTP, BarbHC, AnneHH, KathyW & our yearbook staff for the great pictures and memories shared here from the senior trip 1968.
To the right are the "NOW" events and pictures for
Thursday, 4/26th & Friday, 4/27th - SATURDAY, 4/28
On or before April 26, 2018 eight "seniors" boarded planes: one in Chicago the others in Cincinnati. Since we're 50 years older we weren't planning to "invade" NYC, just visit.  After riding about two hours, we arrived in NYC.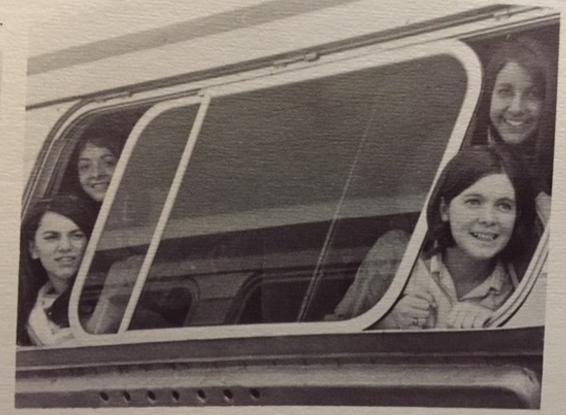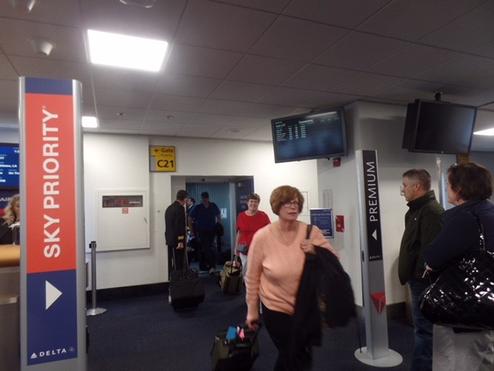 After checking into the Sheraton in Brooklyn, we headed off to the Brooklyn Botanic Gardens.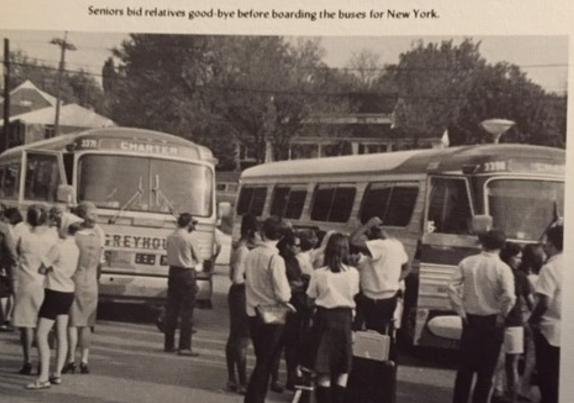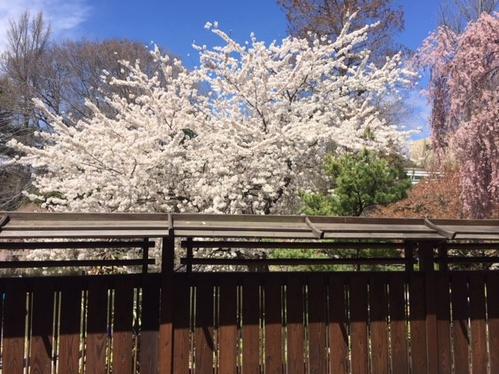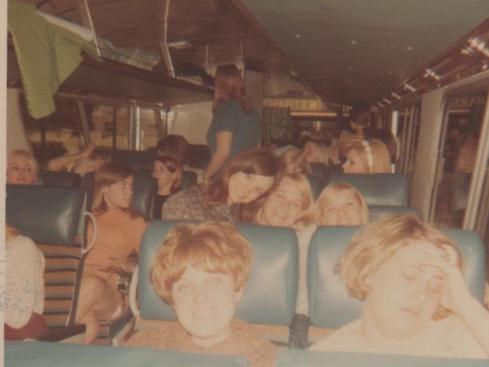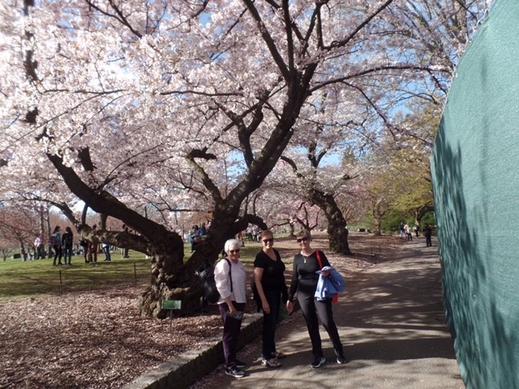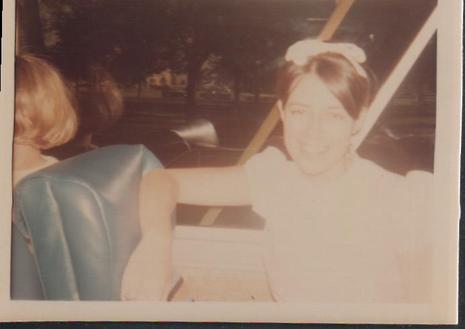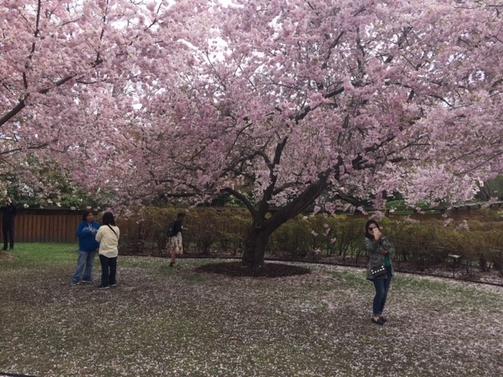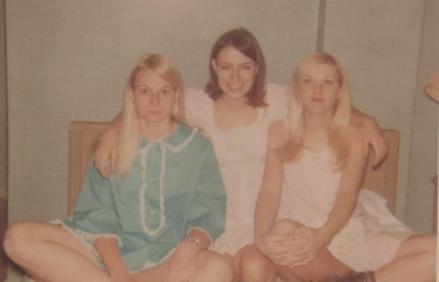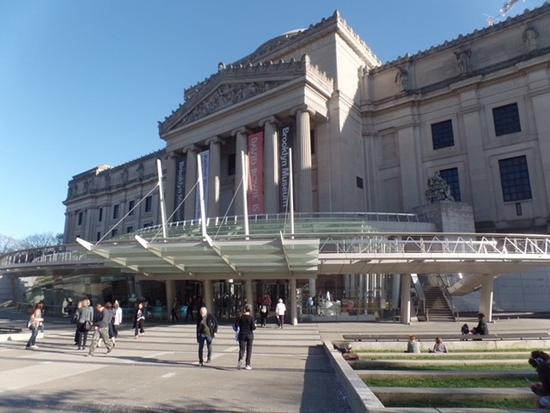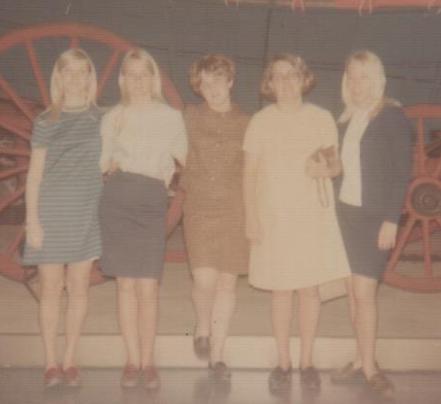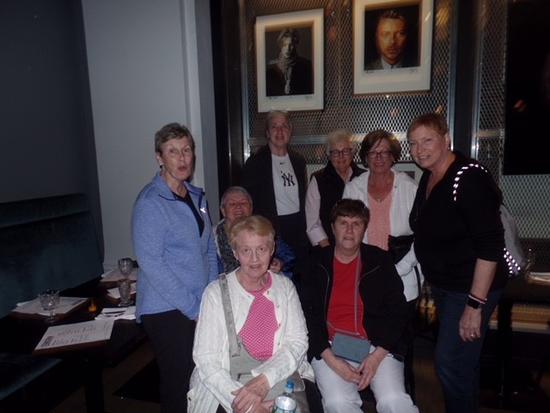 Right to left front: BarbW (Kathy's sister), Kathy's behind her sitting, LorraineMM.
Back standing left to right: LynnGM, JulieMH, DebDG, RuthB and KarenKG.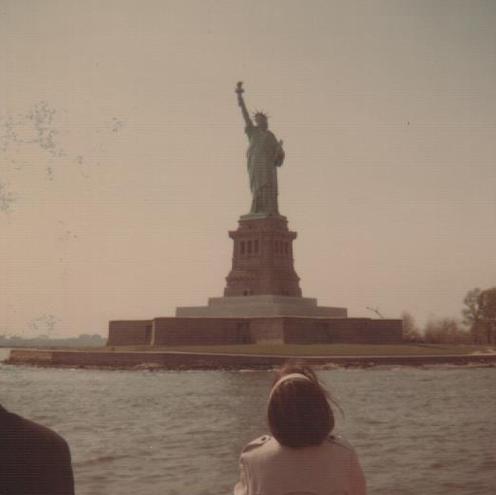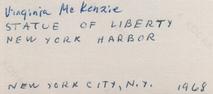 Friday AM Julie had ordered a shuttle  to pick us up but she gave them the wrong date so we all had to UBER to Battery Park to catch the boat for Liberty Island. Julie's UBER didn't show up either so a group caught a gypsy cap and luckily made it to Battery Park in time to meet up with the others. Traffic in NYC is horrible!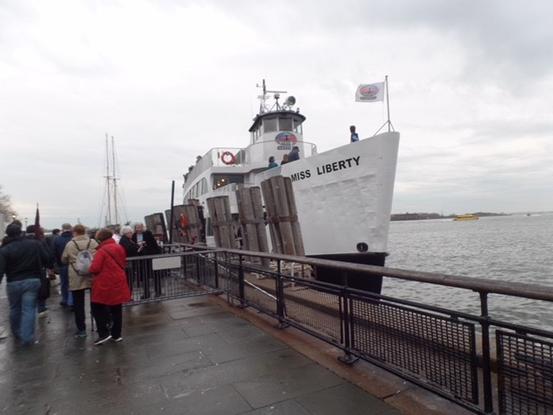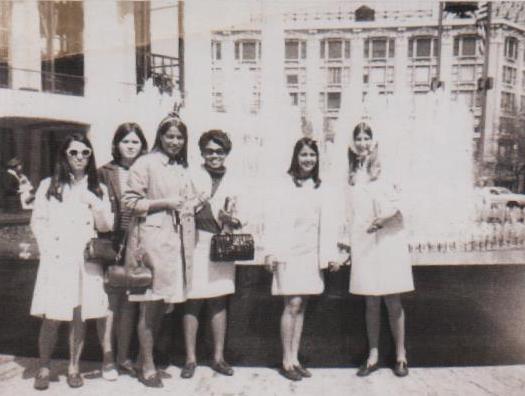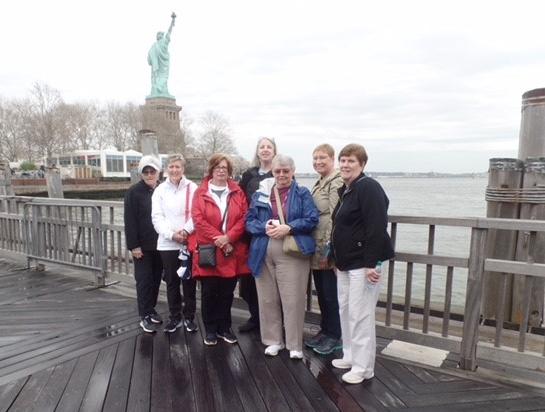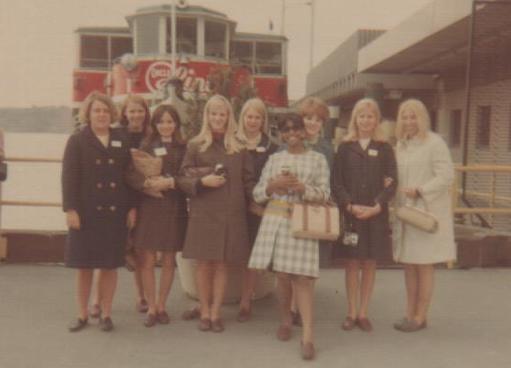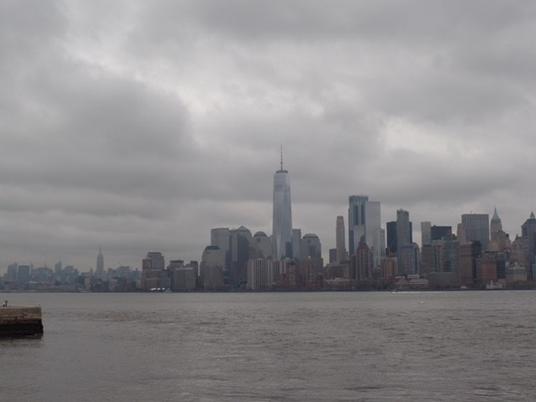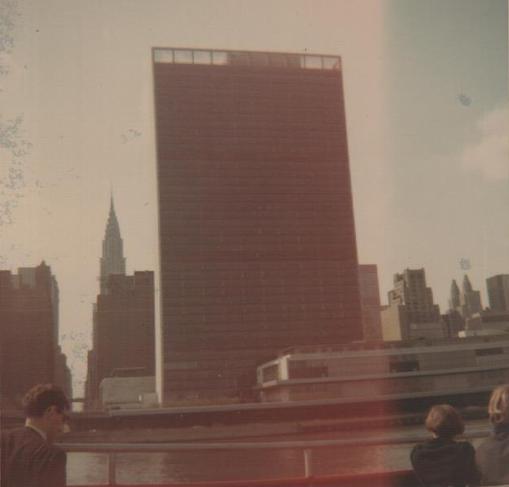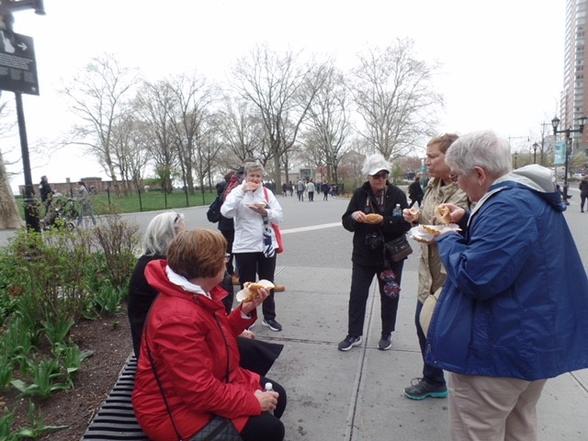 After our soggy boat ride back to the Battery we indulged in Nathan Hot Dogs before heading to the 911 Memorial which, of course, wasn't there 50 years ago.
Such a shame it's there now. Very sad to walk on such hollowed ground. The rain set the mood. Sad, sad and very, very moving!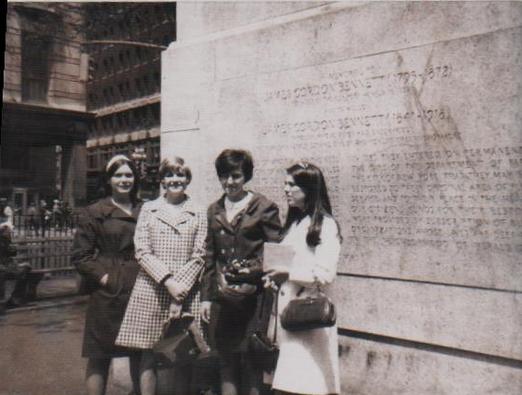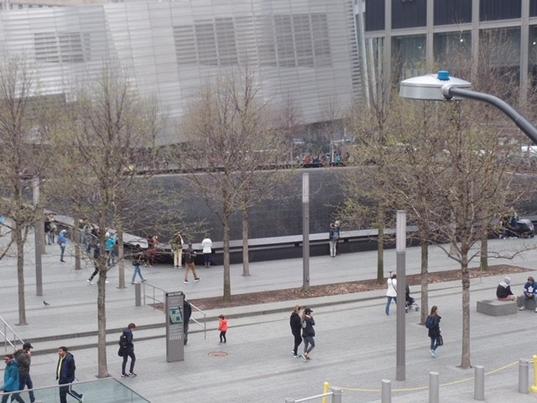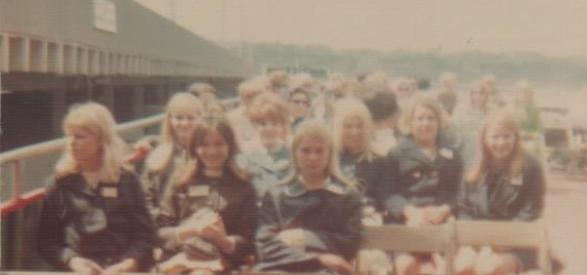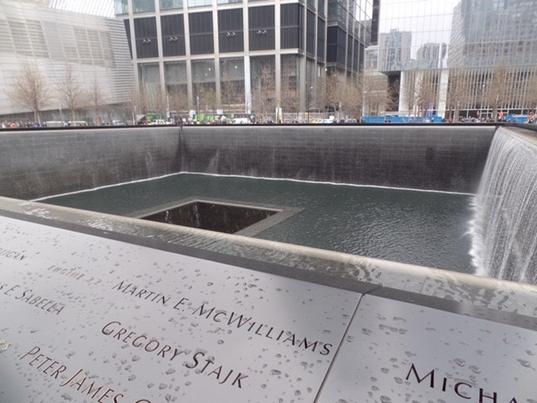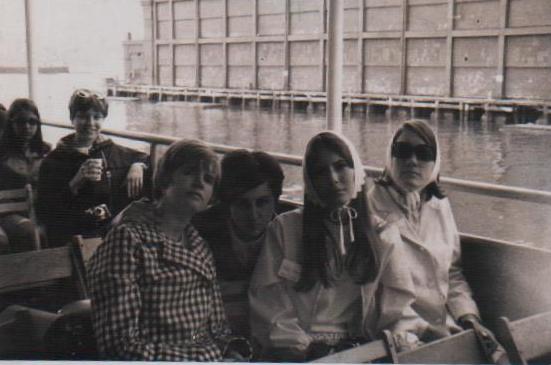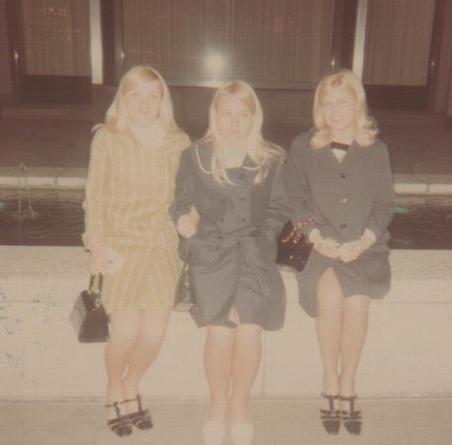 We decided to head back to Brooklyn on the subway and we did find our way! Karen was really good in getting us where we needed to be.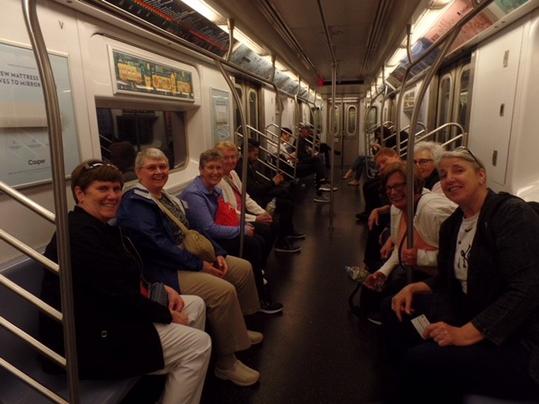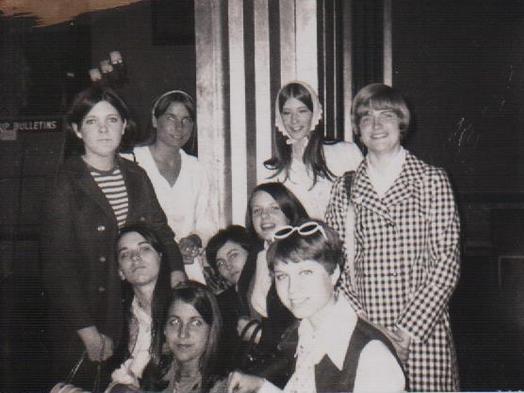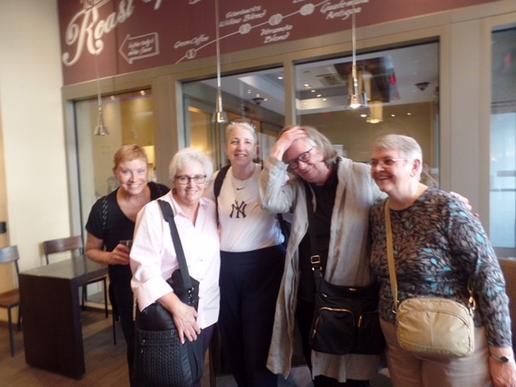 Meeting up with friends.  Boy!!! The dress code sure has changed.
In 1968 Italian was the thing too.
A group of friends went to Mamma Leone's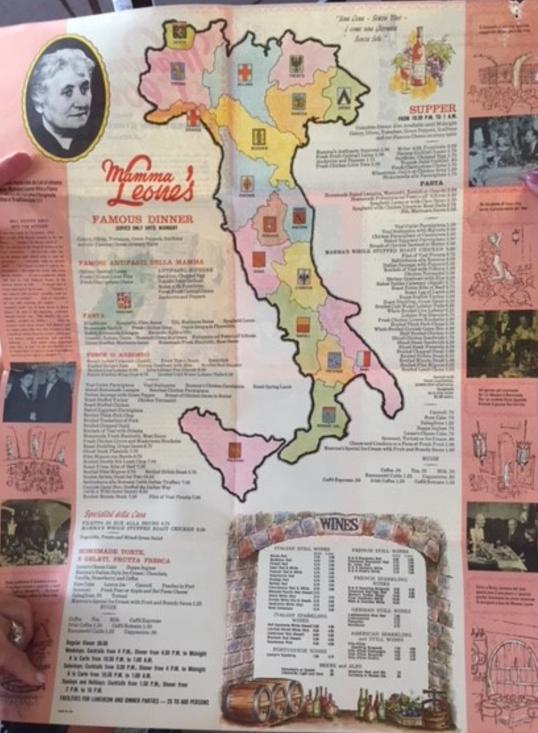 FRIDAY NIGHT
Reliving he past.
Julie finally got the shuttle situation straight
so we boarded a bus at 6:00 PM and our driver shuttled us to Little Italy.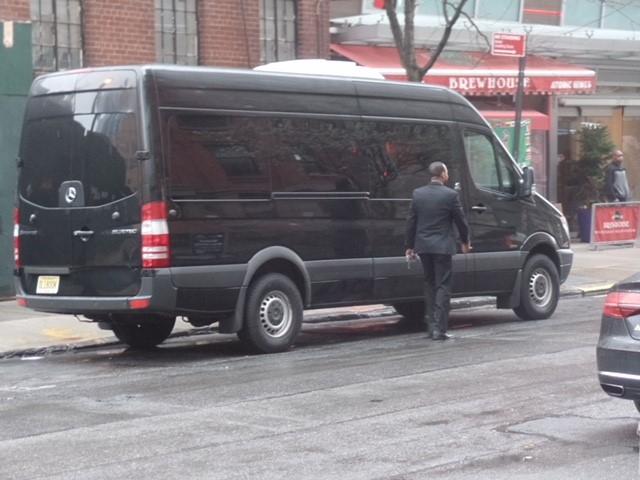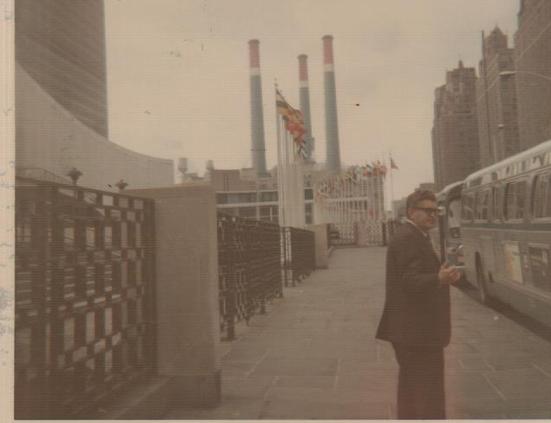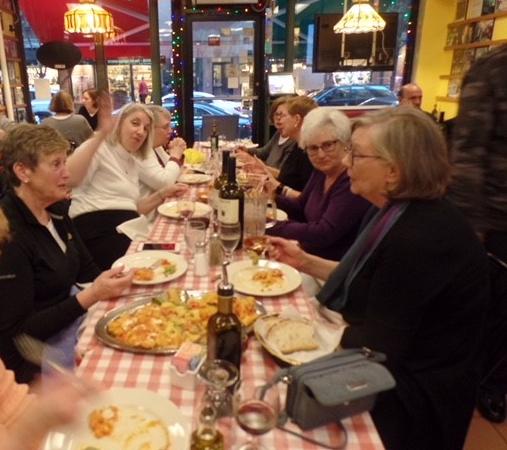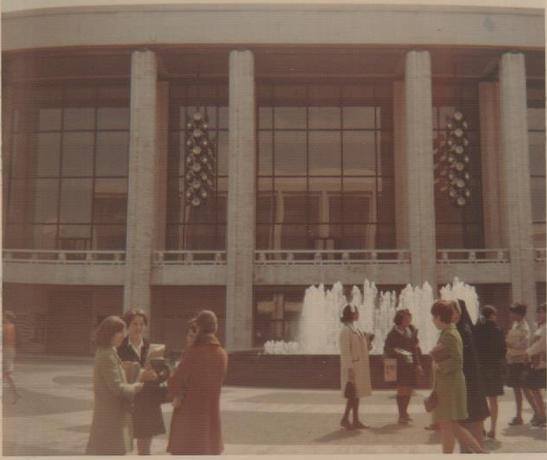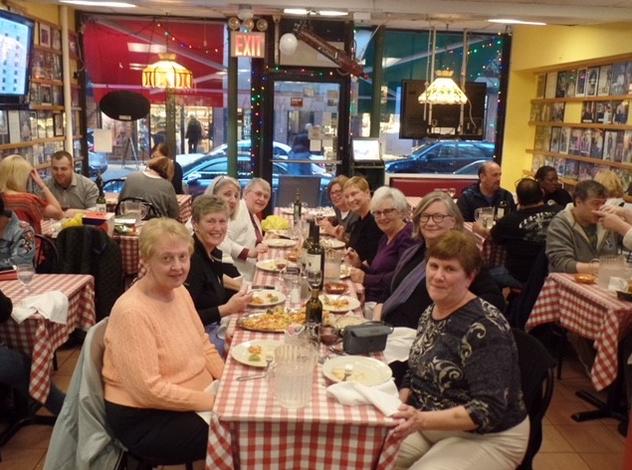 After dinner we attempted to see some of the places our class visited in 1968 beginning with the hotel where everyone stayed.
Then off to pass Time Square
Rockefeller Center/Radio City Music Hall
The United Nations
It was raining, dark and we were really tired so we just told the driver to pass by them and we waived...by then it was all just a blur!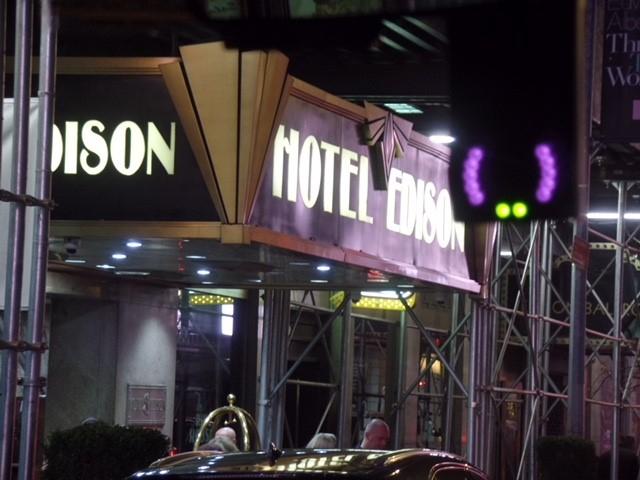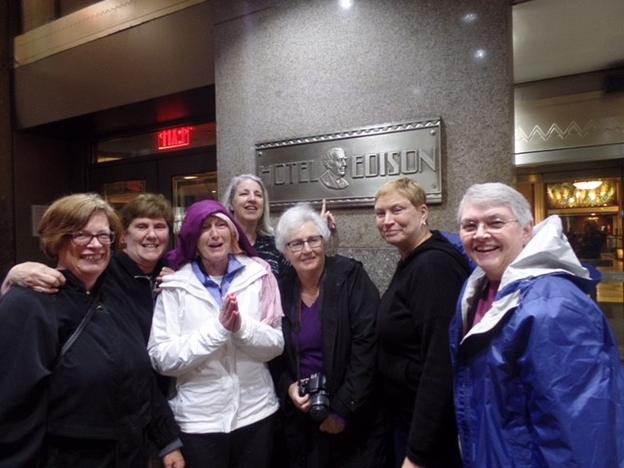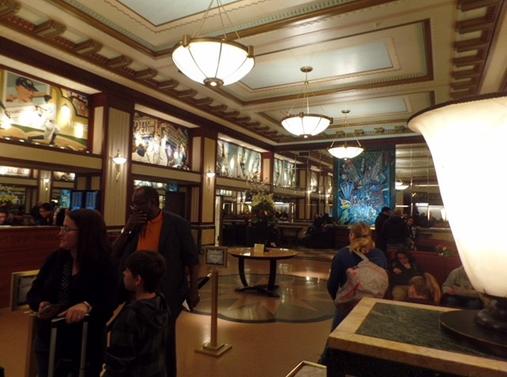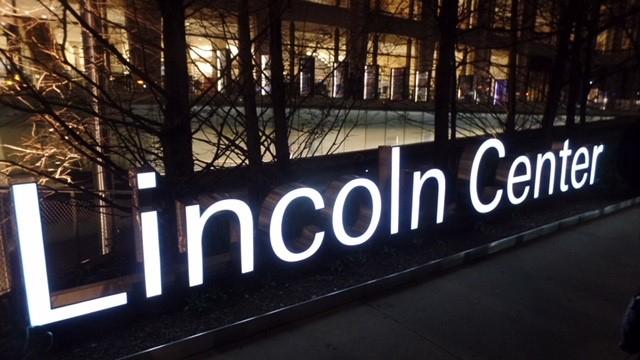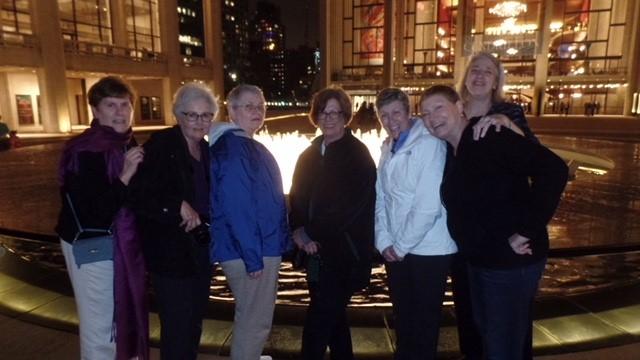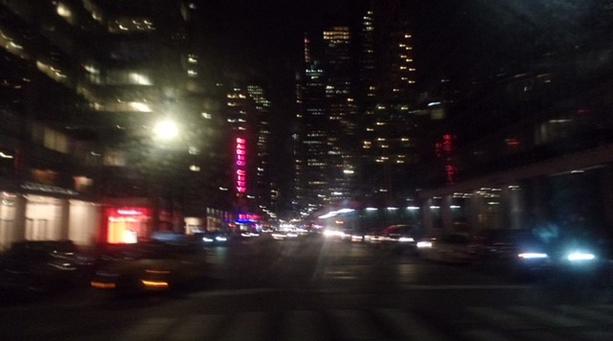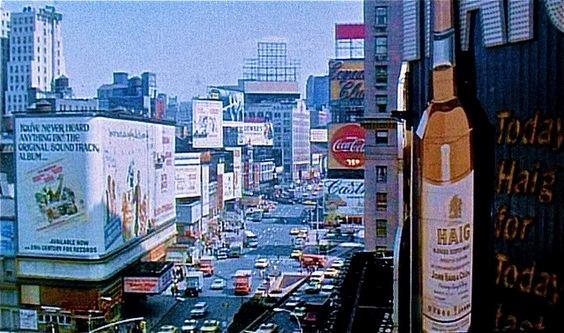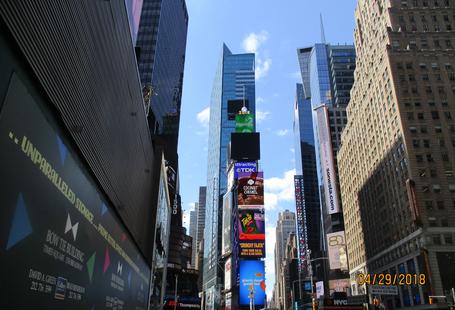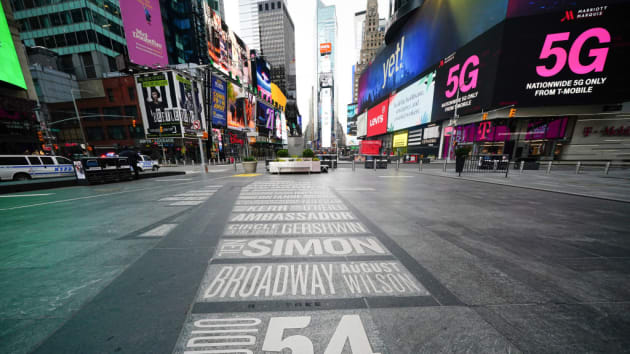 Quarentined Time Square 2020
How things can quickly change!