2022 - BarbaraGS shares a wonderful photo of a RICE TORTA by her daughter, Jude. This is wonderful that our family continues to pass on this wonderful Italian holiday tradition. Left: DM Rice Torta Recipe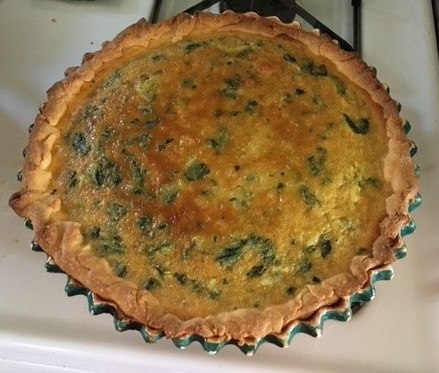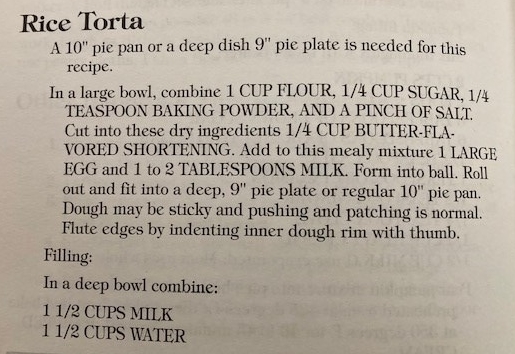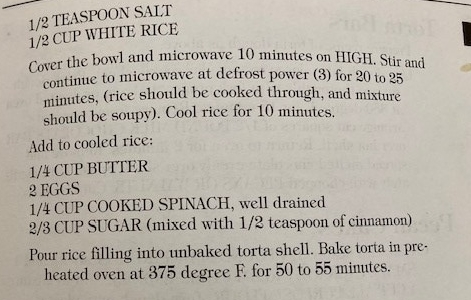 2021 - The following is an update from my cousin Mary Sue who shares recent illustrations of the RICE TORTA her and her granddaughter, Caroline, created for their family. I love Mary Sue's thoughts about passing this wonderful delicacy to the next generations. Mary Sue writes...
"Ohhh Julie. How life has changed! I asked Susanna and Michael (a daughter and son) to let me show them how to make Rice torta. Neither one wanted to learn. I have to keep telling myself that it is their prerogative to say no ?. My 10 year old granddaughter, Caroline, said she wanted to learn. Hallelujah!! She was a quick study, smart and nailed the 'de becchio'. The pictures I sent are of Caroline.
Times have changed. No longer are we having the large crowds at our holiday meals. Jennifer is my only one who buys into the way mom and I use to celebrate with family. She still celebrates the Epiphany with her in laws. We always celebrated Epiphany with relatives. There are recipes that they use. I need to be more diligent in writing down the exact measurements. That is very difficult for me. Susanna asked ' WHO USES FIVE POUNDS OF GROUND BEEF TO MAKE MEAT SAUCE?! PLEASE JUST GIVE ME A RECIPE THAT DOES NOT FEED AN ITALIAN VILLAGE!!!!!!' I tried to explain to her how big families were back then'. Mom, dad, grandparents, then spouses and grandkids etc. Plus you made enough to freeze cause you were not going to all that trouble to make sauce for only one sitting. I explained to her that there were no choppers for vegetables. Everything was done by hand. I use to use a small BLENDER to chop vegetables. Now you know how long that took! I'm ready to run away to Italy with you!!!"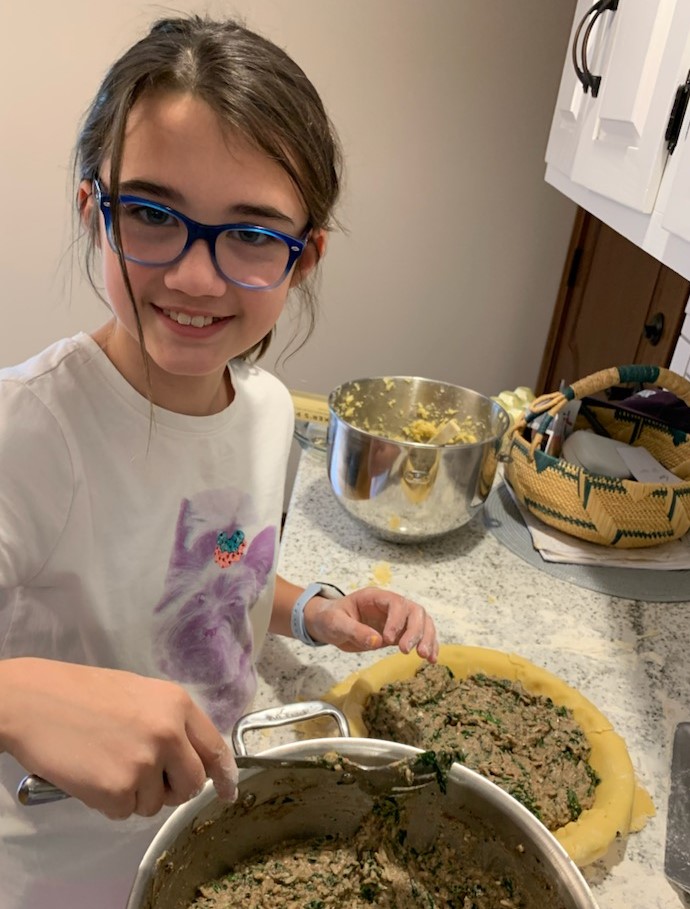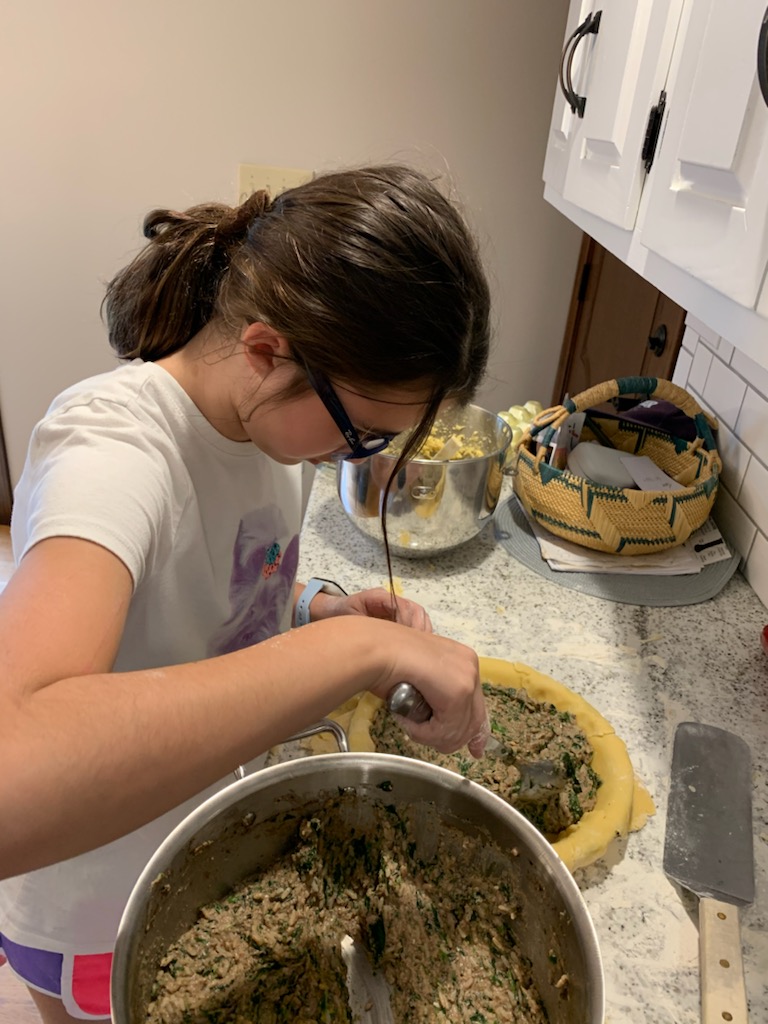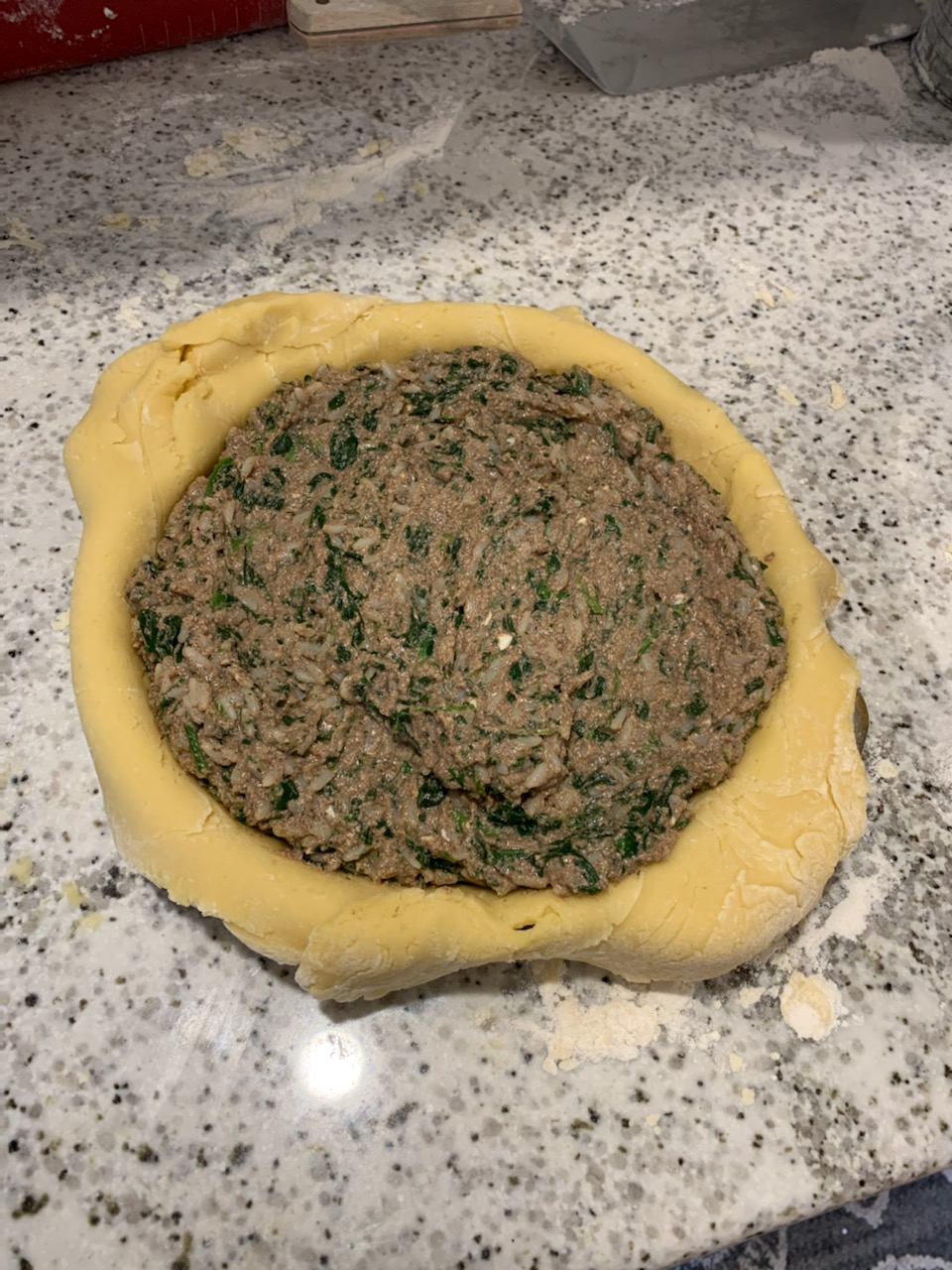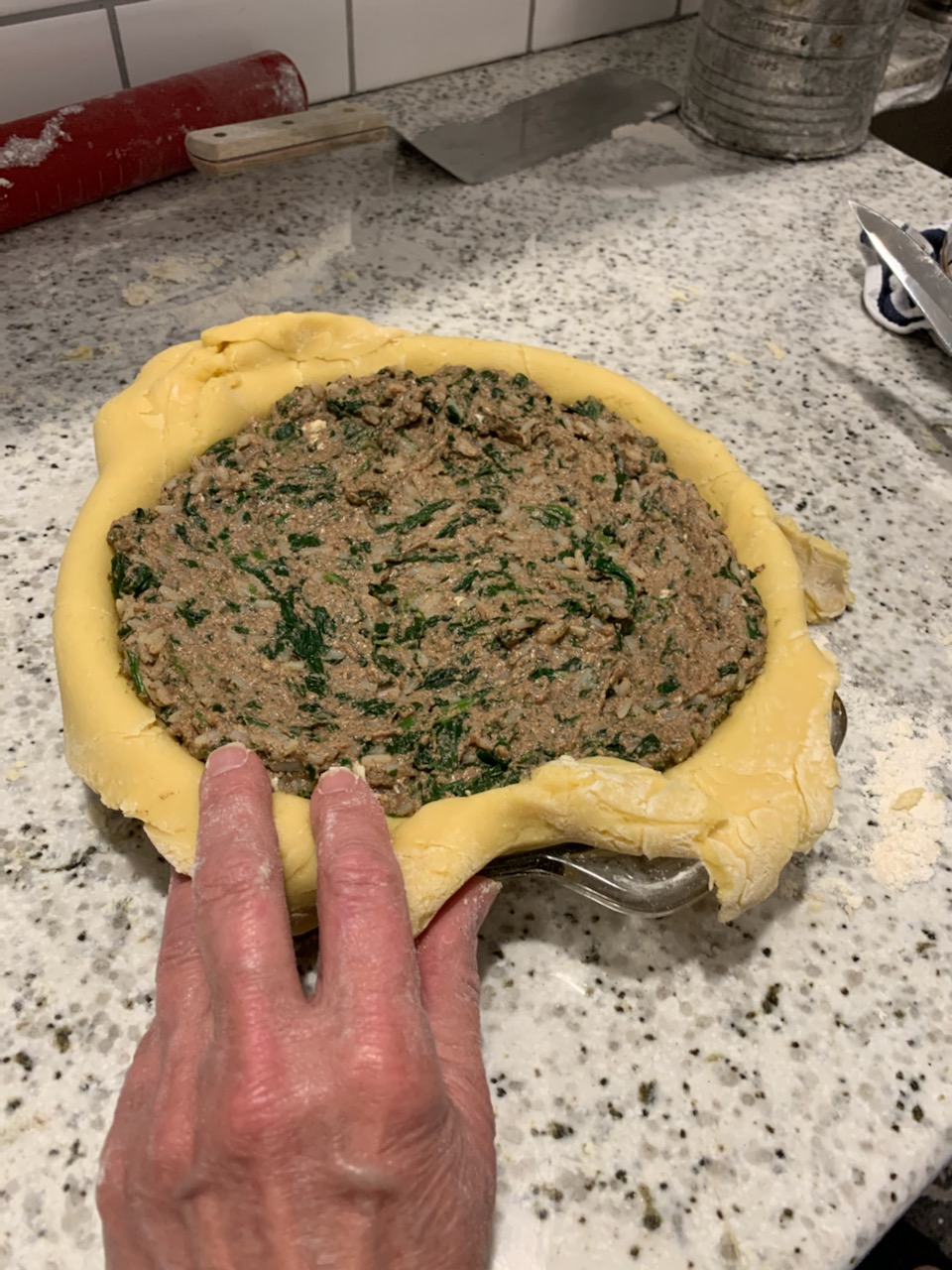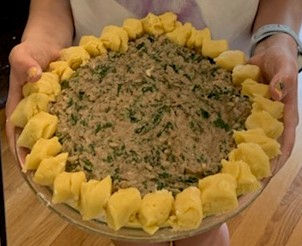 WOW! WHAT A PERFECT CRUST CRIMP.
AUNT DORINA WOULD BE PROUD.