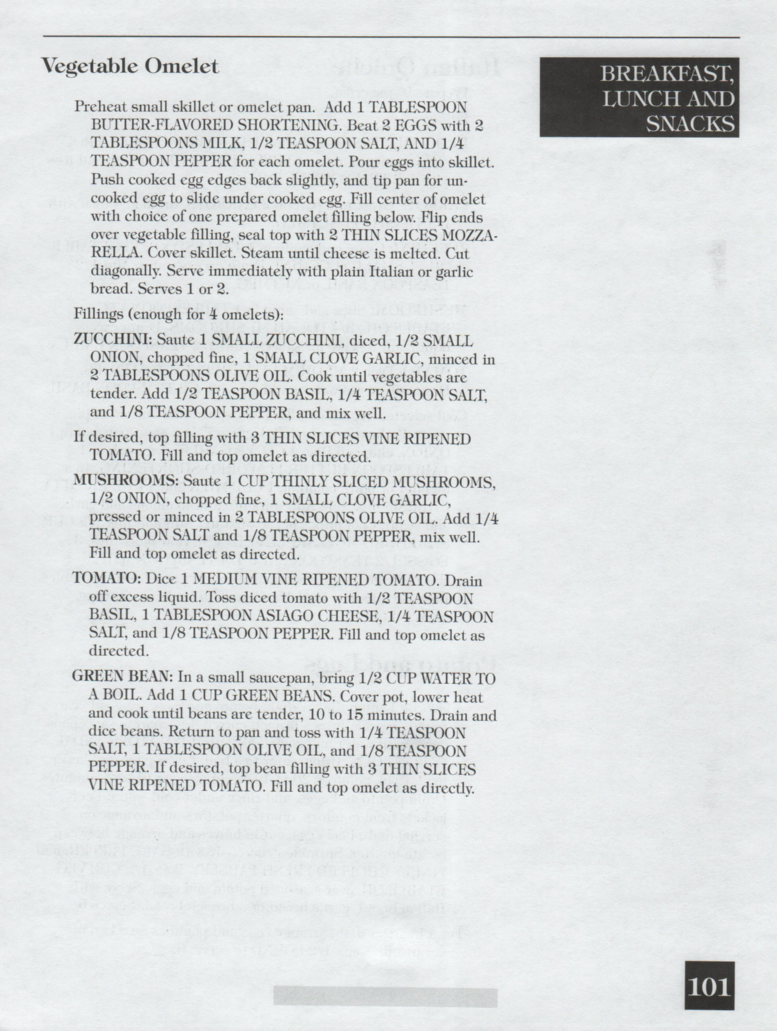 The vegetable omelet recipes to the left are still popular for breakfast fare but I now often use these ingredients for a dinner side in the form of a frittata*. Below is a version of a mushroom frittata which is simple to make and delicious with fish or poultry. Since trans fats are such a bad idea these days for health concerns, I have abandoned the use of shortening in most recipes. I normally avoid butter as well, preferring to use only olive oil. Even vegetable oils (i.e. canola), with high omega 6 fatty acids, are no longer recommended for frying. While mozzarella is still our favorite omelet and frittata topping, any cheese can be substituted with good results.
CLICK HERE to discover the difference between an omelet and a frittata. Read to the end for a brief history.
* A frittata is cooked slowly over low heat while an omelet is cooked quickly over higher heat. Whereas omelets are served hot straight from the stove, frittatas are often served at room temperature, making them perfect to make ahead for brunches or larger groups.
INGREDIENTS FOR FOUR SERVINGS
2 TABLESPOONS OLIVE OIL
5 LARGE EGGS
1 SMALL CAN (6.5 OZ) SLICED MUSHROOMS
1/2 SLICED SWEET ONION, CHOPPED FINE
SALT & PEPPER
1 CUP MOZZARELLA CHEESE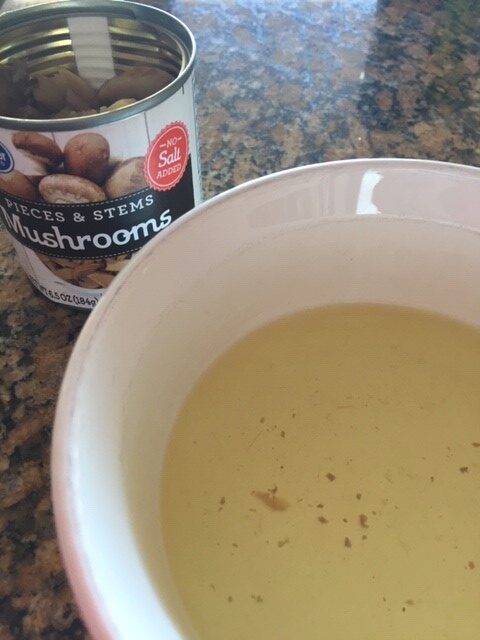 Drain mushroom juice into a deep bowl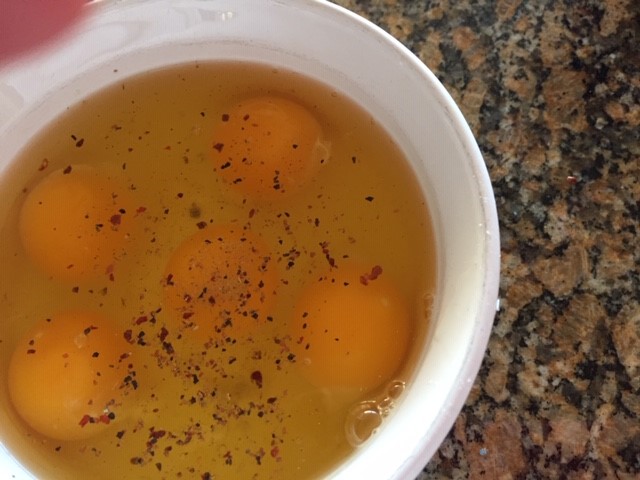 Add and beat eggs
with salt, pepper with juice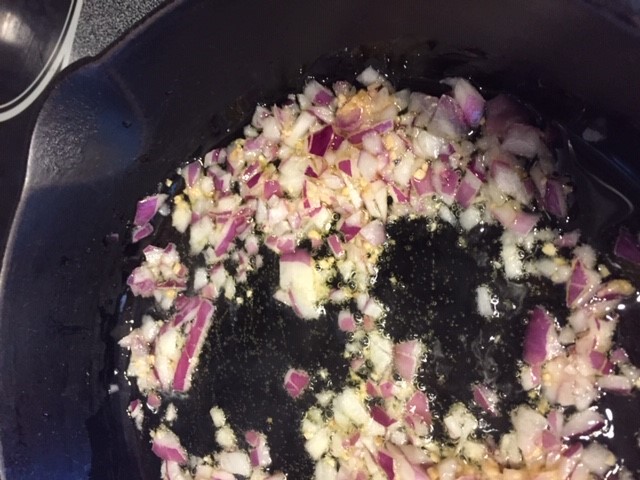 Saute chopped onions in olive oil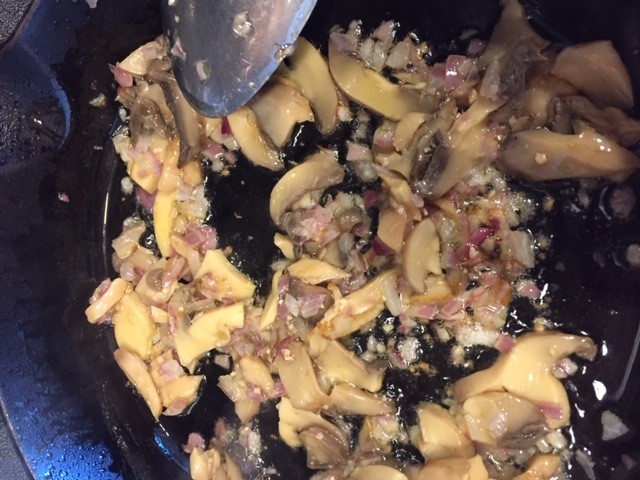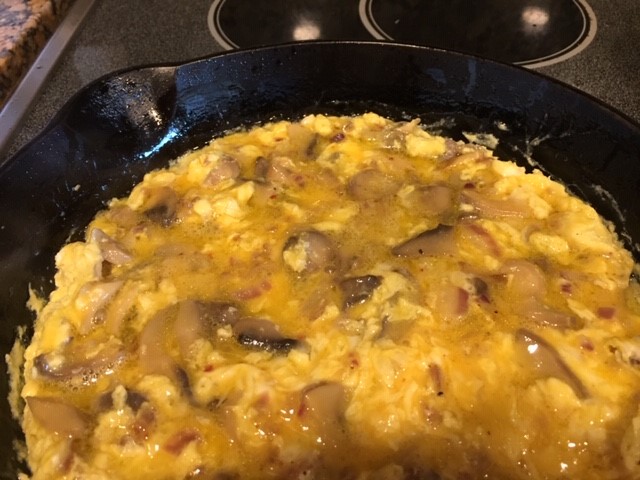 Add beaten egg mixture,
gently move egg from pan edges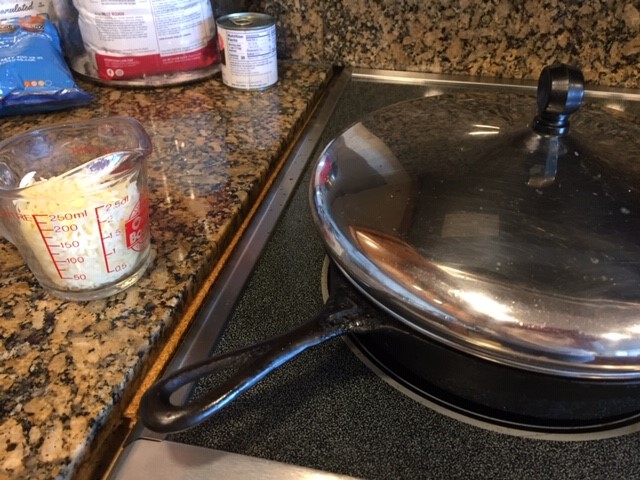 Cover and steam for 5 minutes on low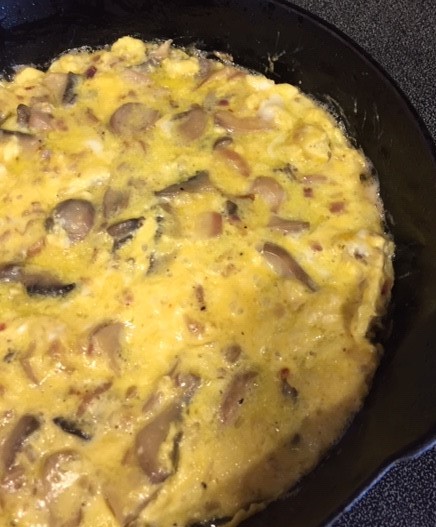 Cover fritatta with 1 cup cheese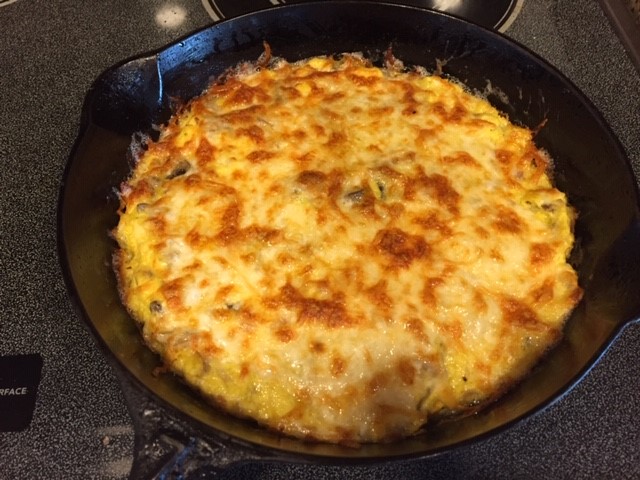 Bake or broil in oven until cheese is desired color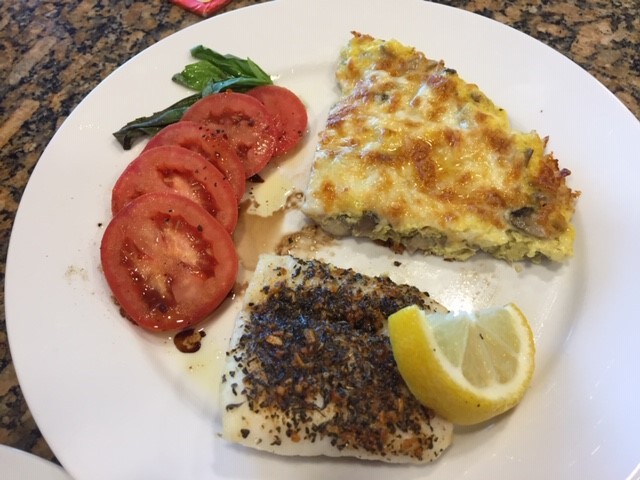 Served here as a side with
baked white fish, sliced tomatoes
with olive oil drizzle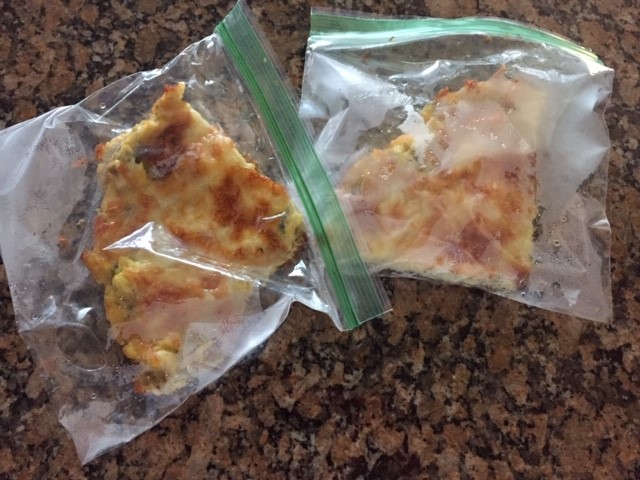 Freeze left over slices and microwave for quick breakfast