EASY BREAKFAST ZUCCHINI BREAD
The only effort needed for this deep and delicious bread is grating the three cups of zucchini. To simplify I use a Cuisinart fitting with a grating blade. Flow the photos below to create enough bread to eat, to gift or freeze for a later date.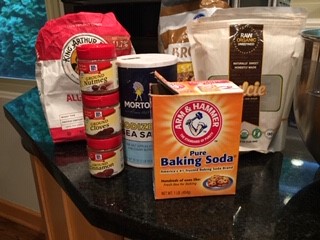 Assemble dry ingredients:
3 cups all-purpose flor
2 cups sugar
1/2 cup brown sugar
1 teaspoon soda
1 teaspoon salt
1/2 teaspoon cinnamon
1/2 teaspoon nutmeg
1/4 teaspoon ground cloves
Combine dry ingredients in mixing bowl and ADD in order the following: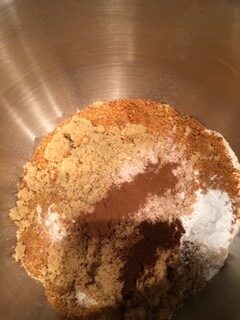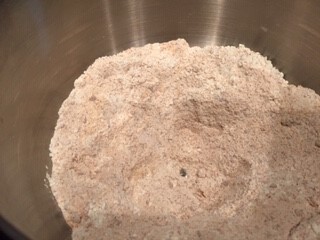 Mix dry ingredients well to disperse spices.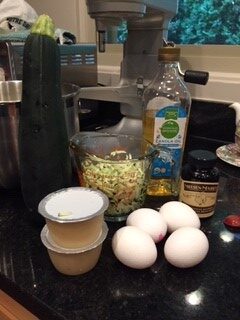 WET INGREDIENTS:
3 cups grated zucchini
1 cup applesauce
1/2 cup vegetable oil
4 eggs
1 teaspoon vanilla paste
Mix until dry ingredients are wet through. Bake in 350 degree F oven until done!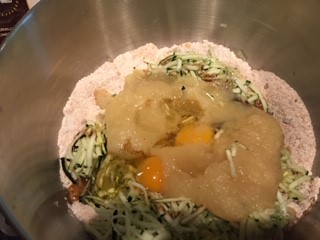 Vanilla paste will add a deeper taste,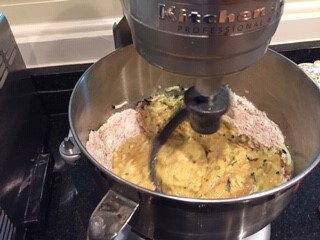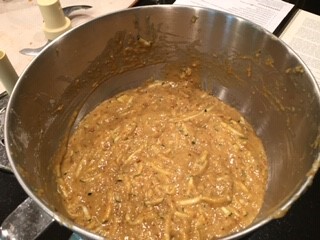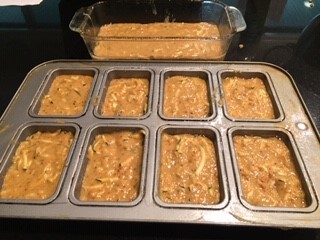 Makes two large loaves or combination of
1 large and 8 mini loaves.