MINESTRONE SOUP RECIPE UPDATE
This is my favorite soup and I have prepared it for my family through the years. When my children were young I always prepared it the day before Thanksgiving as I liked to serve a light dinner before the large Thanksgiving midday meal. Much later, when my children had left home, I started making a pot once a month in the winter and freezing the remaining servings. Hoping to eliminate meat twice a week, I began serving a bowl of Minestrone with cornbread and apple sauce on Wednesday nights. The tradition of cornbread and apple sauce comes from the Hellebusch family, as my mother-in-law served cornbread and apple sauce with her homemade bean and ham soup. While it still takes most of the day to cook up a pot of Minestrone, I have made a few adjustments to the recipe to speed up the process a tad.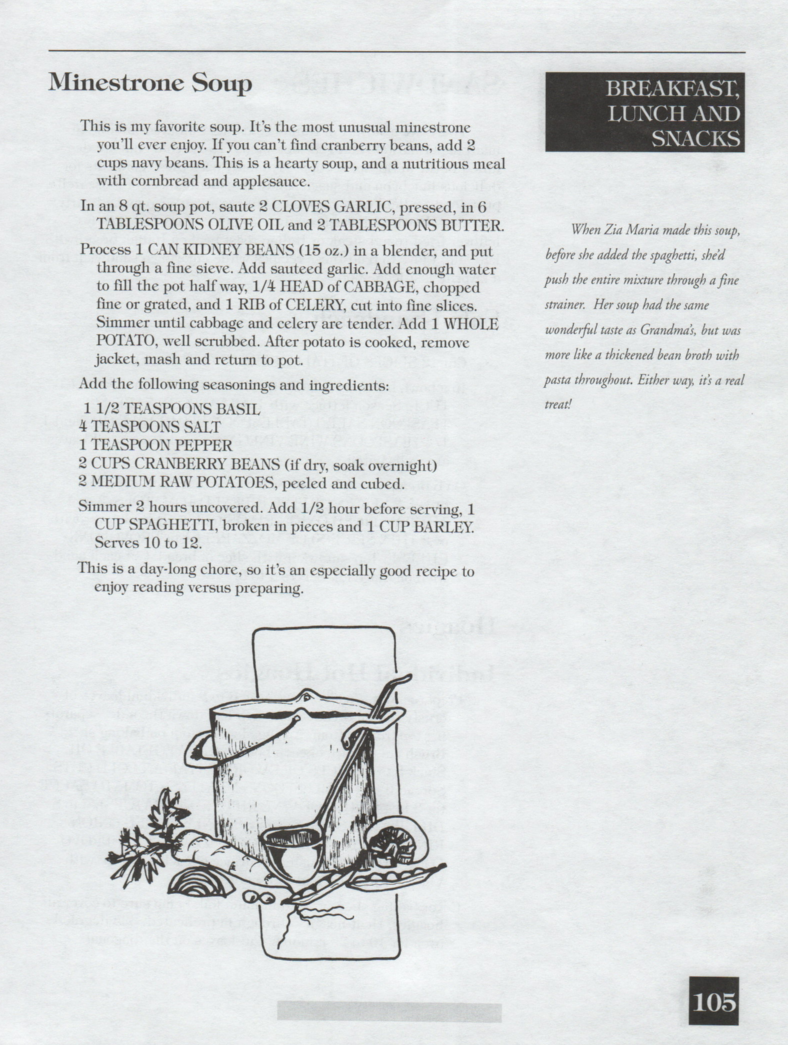 UPDATES
Use 1 teaspoon of minced garlic from a jar in place of the 2 crushed gloves.
In place of mashed kidney beans use 1 can of vegetarian refried beans.
Use 10 oz of packaged angel hair cabbage in place of 1/4 head.
FOLLOW THE PICTORIAL RECIPE BELOW
To make Zia's Spaghetti Soup CLICK HERE for her technique.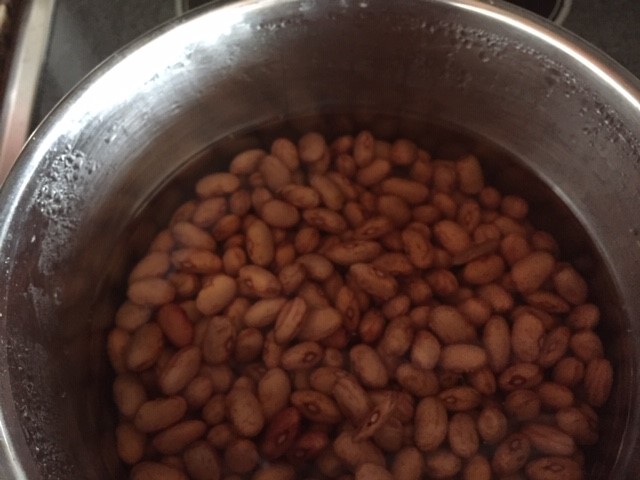 Soak cranberry beans overnight in the refrigerator.
Be sure to purchase speckled pink cranberry beans.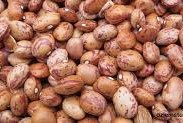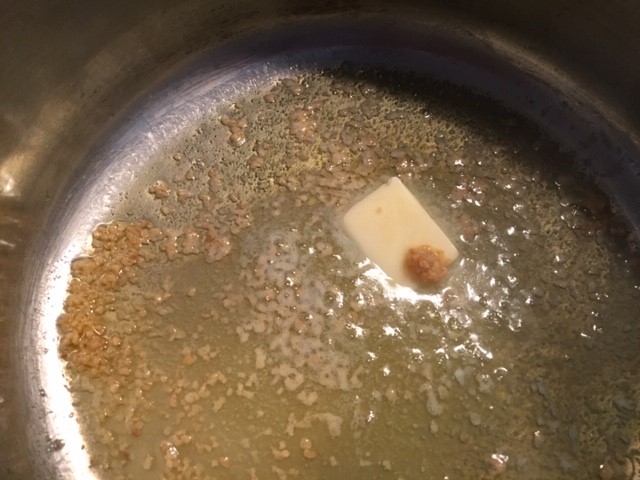 Saute garlic in butter and olive oil.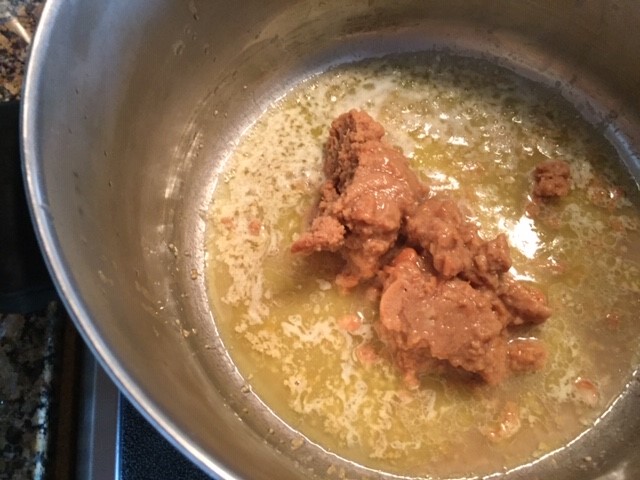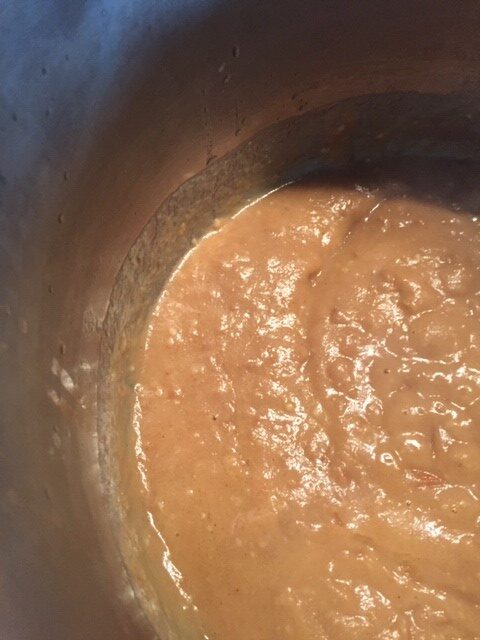 Mix until ingredients are well blended.
ADD enough water to fill pot 1/2 full.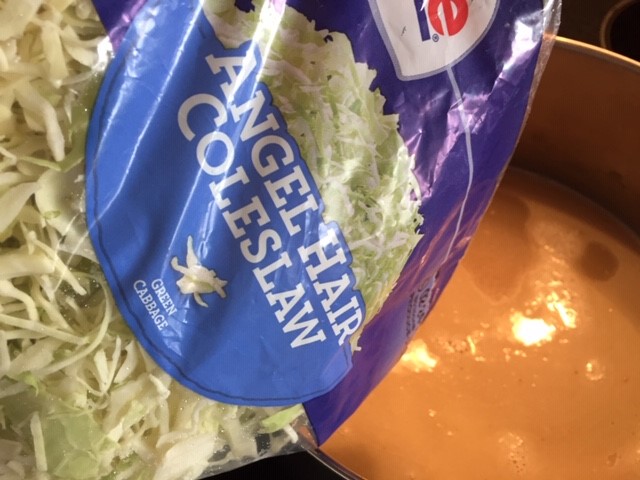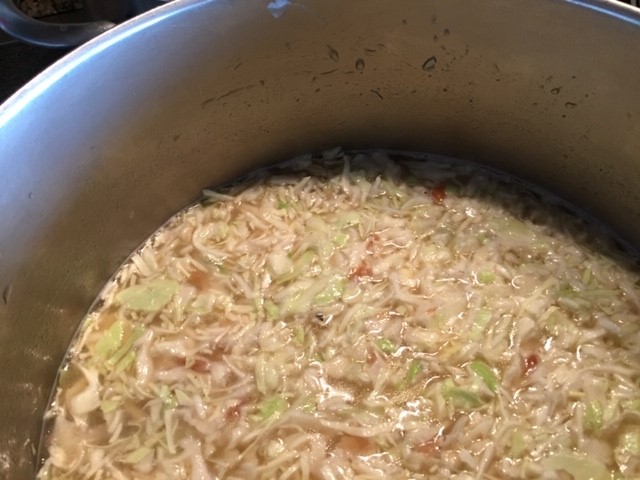 Mix well with bean stock.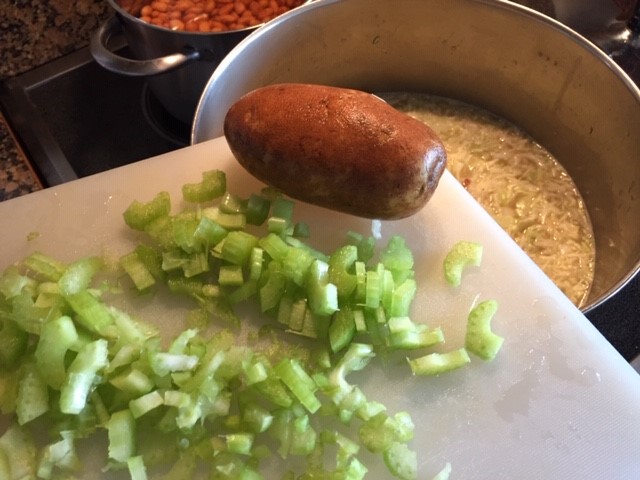 Add chopped celery and whole russet potato.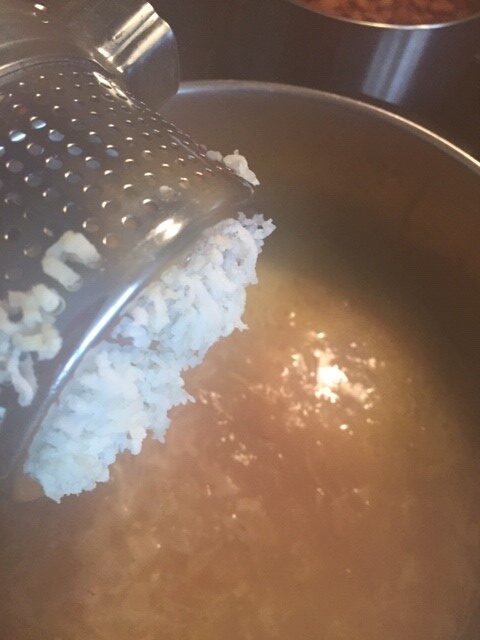 Once whole potato is cook through,
rice back into pan.
(Rice with or without peel. I rice with peel.)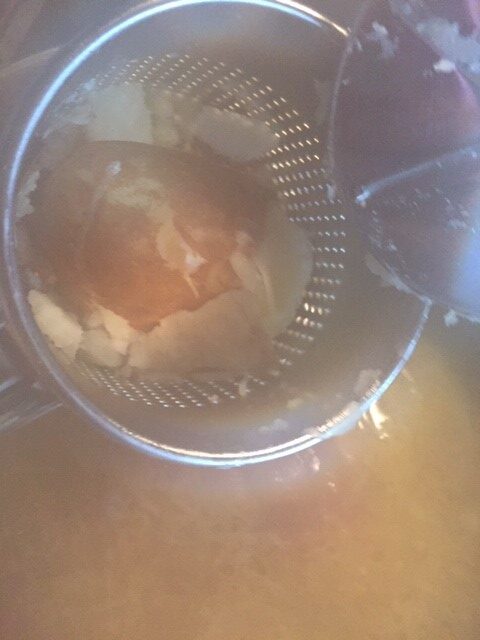 Continue to rice, scraping and working the potato through the ricer.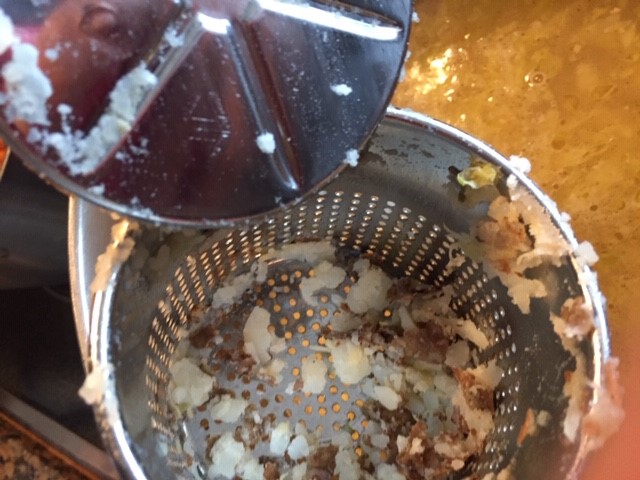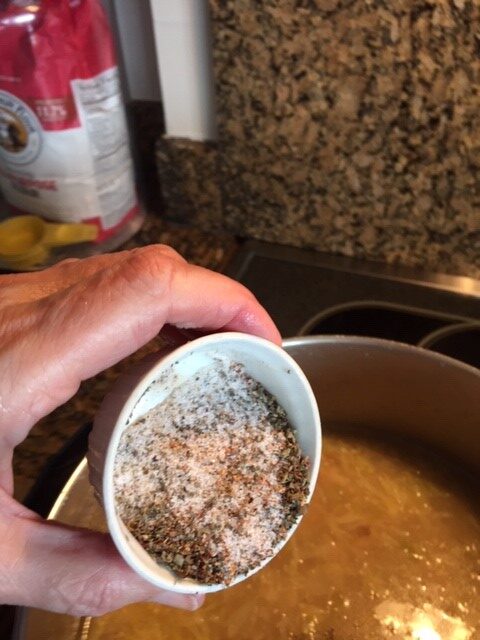 Add basil, salt and pepper.
Mix stock well.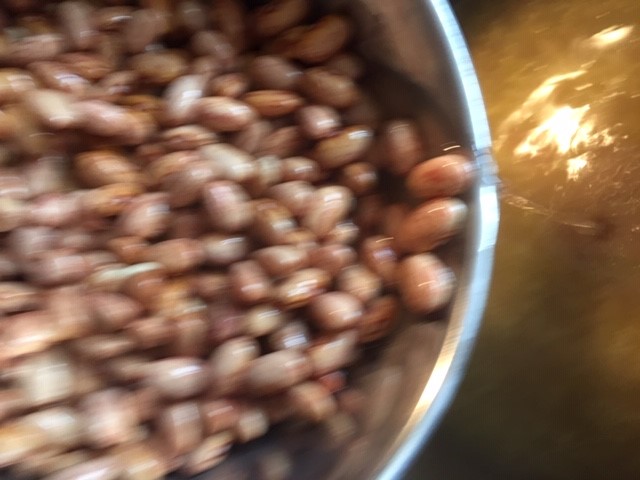 Add cranberry beans & cubed potato (optional)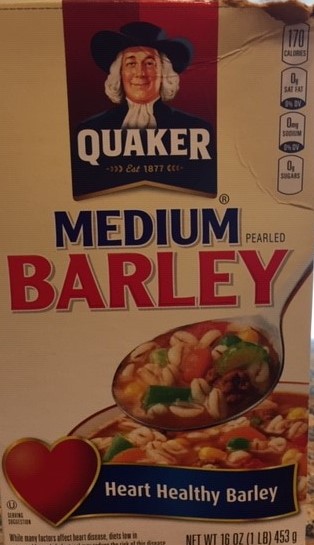 Use medium barley to enhance soup texture.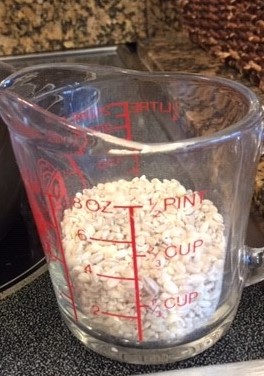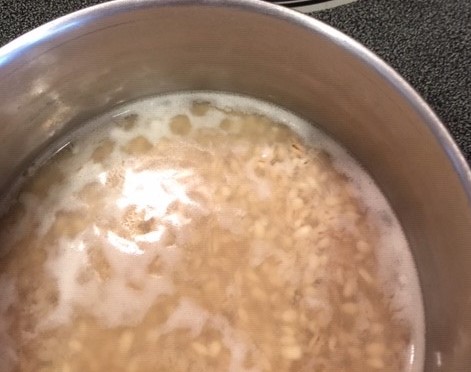 Cook barley in 1 1/2 cups water until all the water is absorbed. See package preparation instructions.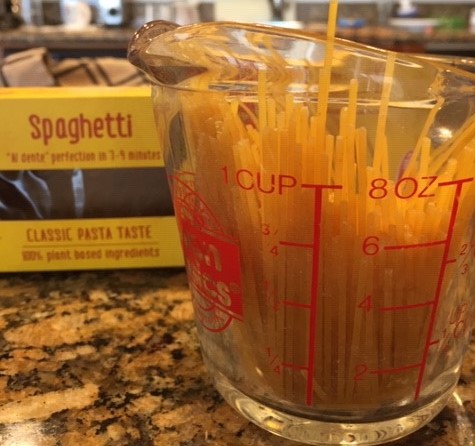 Cook 1 loosely packed cup of broken spaghetti (4 - 6 oz). A with the cooked barley to the  soup in the last half hour of simmering.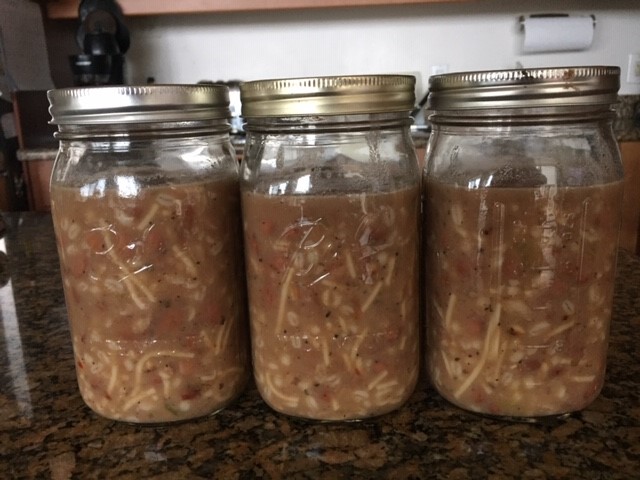 This recipe makes about 10 to 12 cups of soup. I refrigerate the soup I plan to use within a day or two. I pack the remaining into 4 cup Ball jars and freeze. Be sure to leave a space (see to left) for the jar contents to expand in the freezer. A day before you plan to use the soup, defrost in refrigerator. Once defrosted it is easy to microwave to a perfect temperature. If the soup is too thick after defrosting, add a small amount of water before warming.